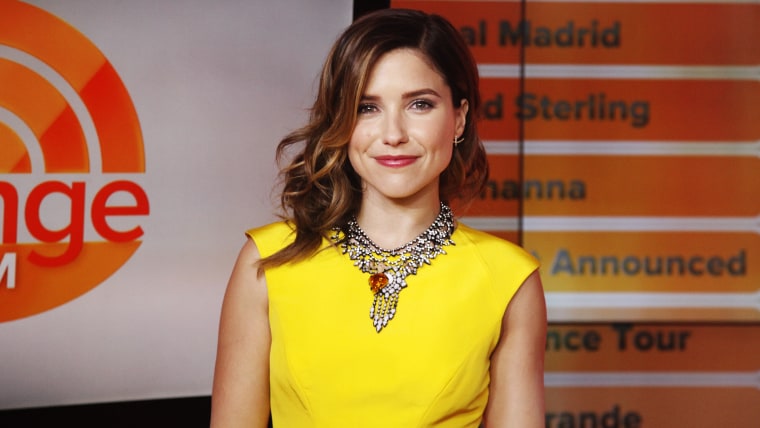 "Chicago PD" star Sophia Bush sat down with Matt on Wednesday to talk about her show, and opened up about her off-screen work to empower women about body image.
The actress, who plays a no-nonsense detective on the NBC drama, sported a bright and sunny look in contrast to her character's normal attire — perfect for TODAY!

Unfortunately, the weather didn't play along during Bush's visit to 1A, but she said her outfit was just the right tool to bring the spring.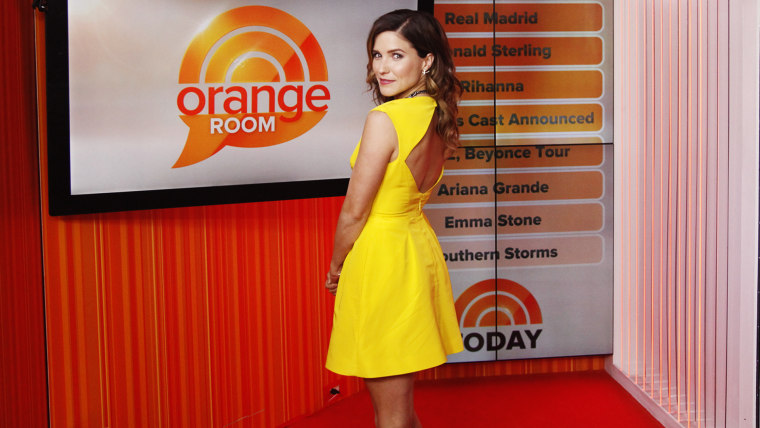 "The thing that I love the most about fashion is that it's eclectic," she said of her style. "I knew (the weather) was going to be a bit gloomy today, and the TODAY show, to me, always seems indicative of the sunrise," Bush explained. "So I thought I'd pop a little yellow since there's no sun in the sky."
Like her look? Here's what she was wearing:
Monique Lhuillier dress

Dannijo necklaces
Check out more star style on TODAY here.
From Allison Williams to Colbie Caillat, stylish guests share their outfit inspiration backstage at TODAY.