Our style crush on Allison Williams continues! The always fashionable actress stopped by TODAY Wednesday and showed off a picture-perfect look that had us doing a double take.
During her visit, she talked about the final season of "Girls" and her upcoming big-screen thriller. Watch the clip above for those details.
But if you want to know more about what she wore, read on!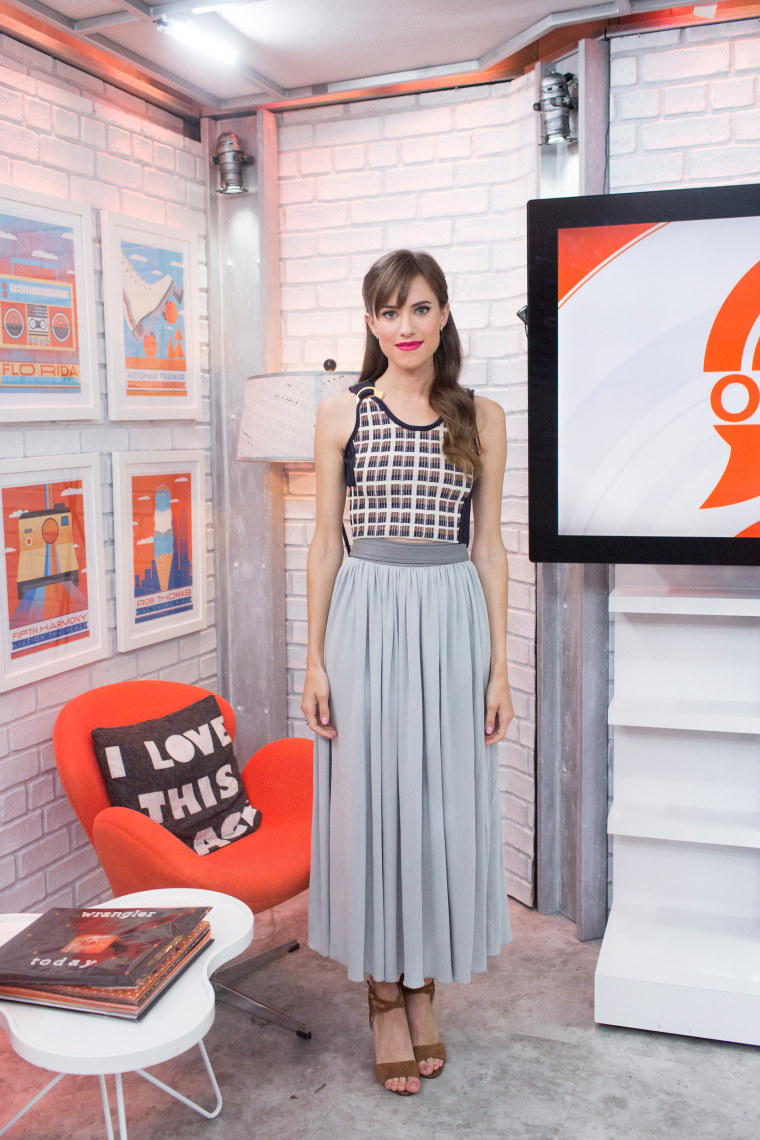 Her top and skirt are by Céline, shoes are by Paul Andrew and jewelry by Monique Pean. But the key to this look really is all in the details.
From the brass buckles that joined the straps to the top: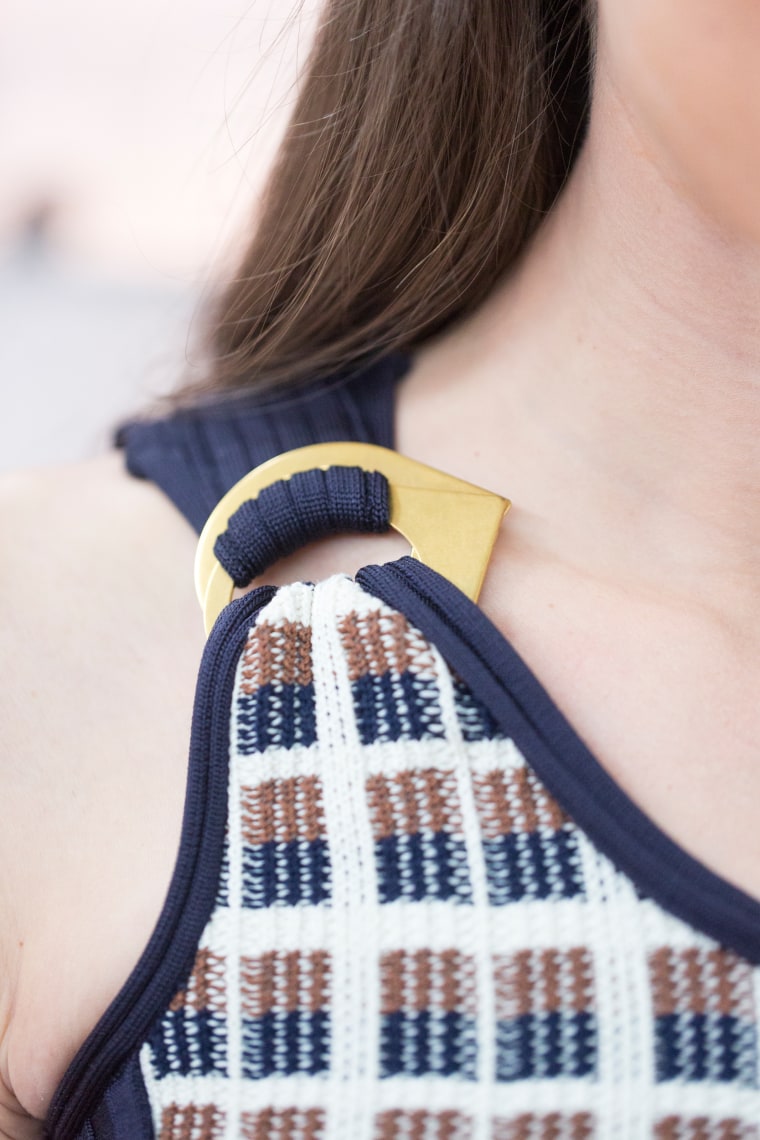 To the soft gray sash that transitioned the patterned top of the piece with the sweeping bottom — complete with a loose loop in back: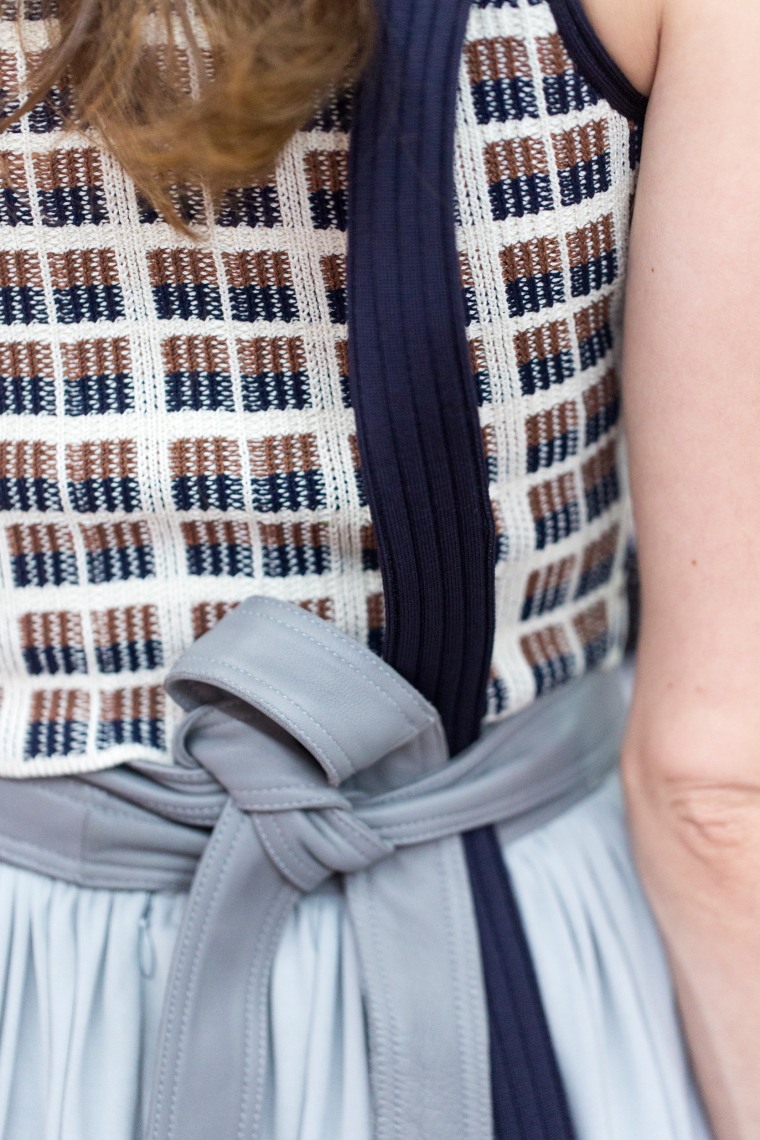 And, of course, her pale pink mani and brilliant blue cocktail ring were the perfect finishing touches: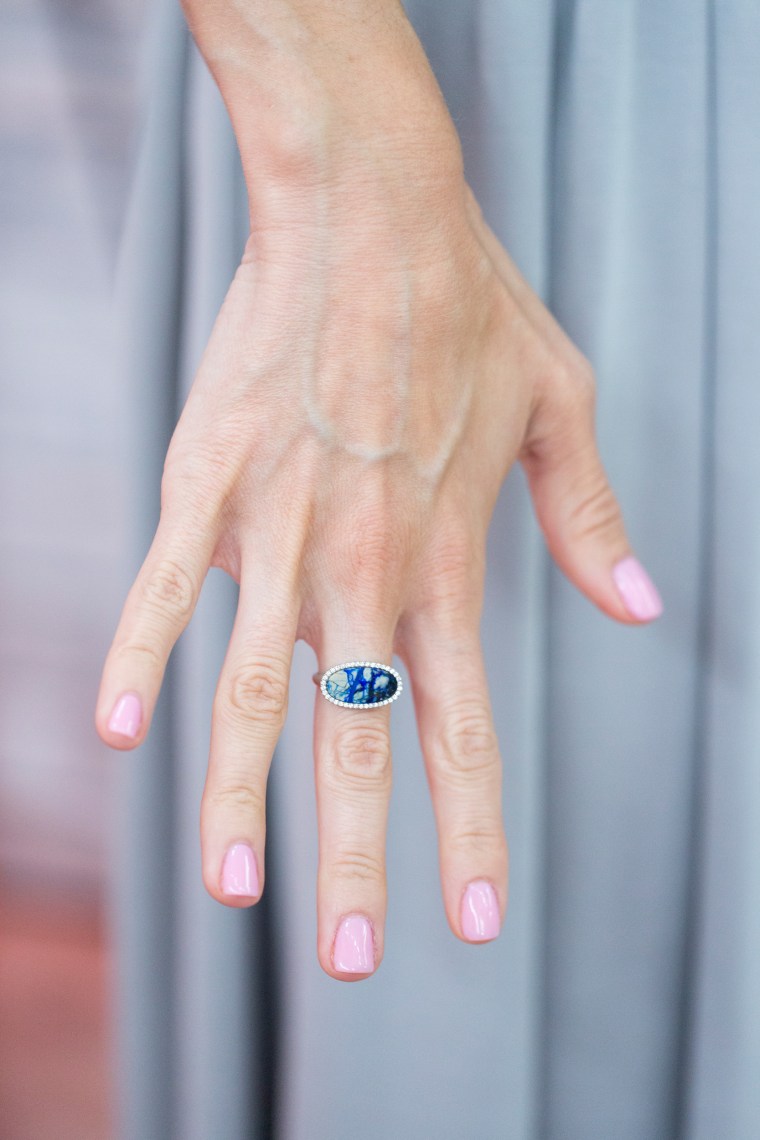 MORE: Allison Williams shares more pics of her Oscar de la Renta wedding gown
This far from the first time we've taken notice of Williams' good sense when it comes to good looks.
In January, she debuted the brow-sweeping bangs she's still sporting now — though she mixed it up with an on-point side part on TODAY Wednesday.
And in recent months, she's displayed two wedding-day looks anyone would love.
The bell-sleeved retro gown she wore for Marnie's wedding on "Girls" is eye-catching, but her off-screen Oscar de la Renta dress — which she wore at her September wedding to Ricky Van Veen — is absolutely breathtaking.
But even better than that gown is what's followed it.
"Married life is awesome!" she told TODAY's Savannah Guthrie.
Follow Ree Hines on Twitter.