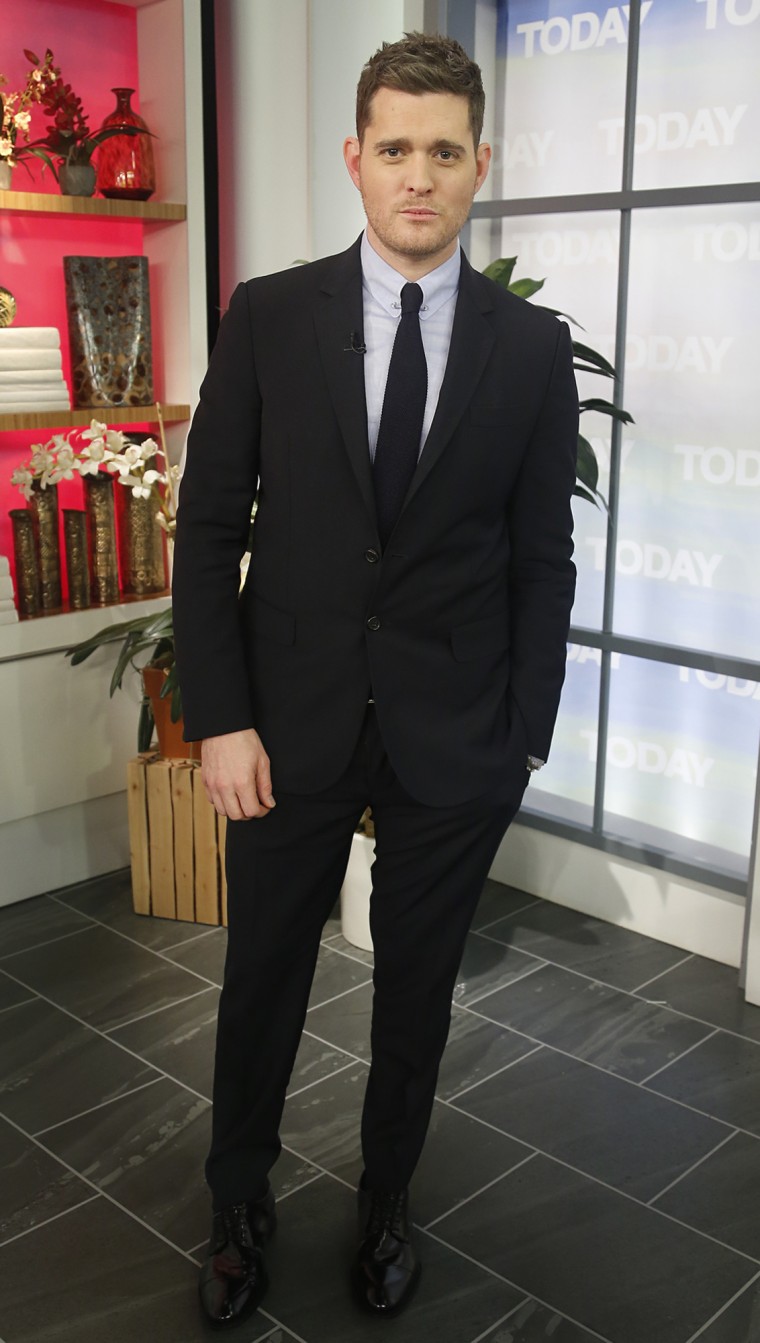 Michael Buble stopped by TODAY Wednesday morning to perform songs from his new album, "To Be Loved," and the singer was sporting his trademark timeless look.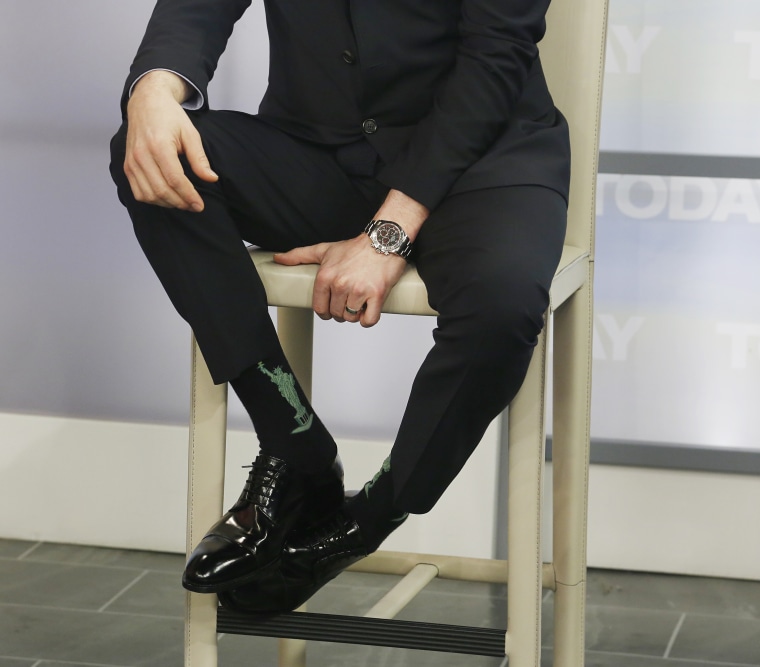 Did you like Buble's outfit? Here's what he was wearing:
Dsquared suit, tie, tie clip, shoes and underwear
Minichiello Jewellers wedding ring
Rolex watch
Statue of Liberty socks "from some cheap shop in New York"
Buble said that while there's always room for new trends in style, he has always been a fan of a more classic look.
"I just think timeless is good, always. I think that being fashion forward is okay, but I think classic beauty is always great," the singer said. "That's why I work with Dan and Dean from Dsquared, because I think they're fashion forward but I think they're pure class."
From Usher to Emmy Rossum, stylish guests share their outfit inspiration backstage at TODAY.