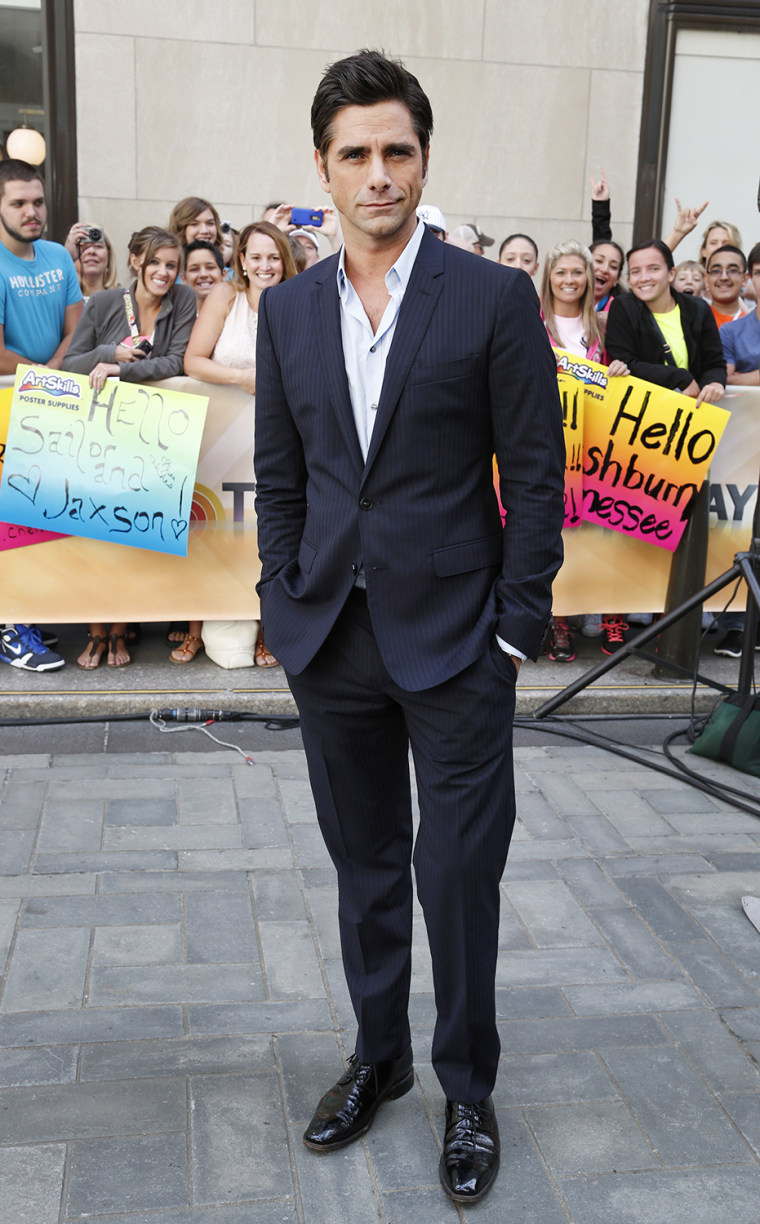 John Stamos's character on the USA show "Necessary Roughness" may be rubbing off on him. The 49-year-old actor stopped by TODAY on Wednesday morning decked out in Dolce & Gabbana. Stamos, who plays a talent agency CEO on the show (which airs Wednesdays at 10pm), says we can expect to see him wearing only D&G on the show as well. He says it's a perfect fit for him to just slip into and go.

Here's the rundown on Stamos's slick look:
Dolce & Gabbana suit
Dolce & Gabbana shirt
Esquivel shoes

From Usher to Emmy Rossum, stylish guests share their outfit inspiration backstage at TODAY.