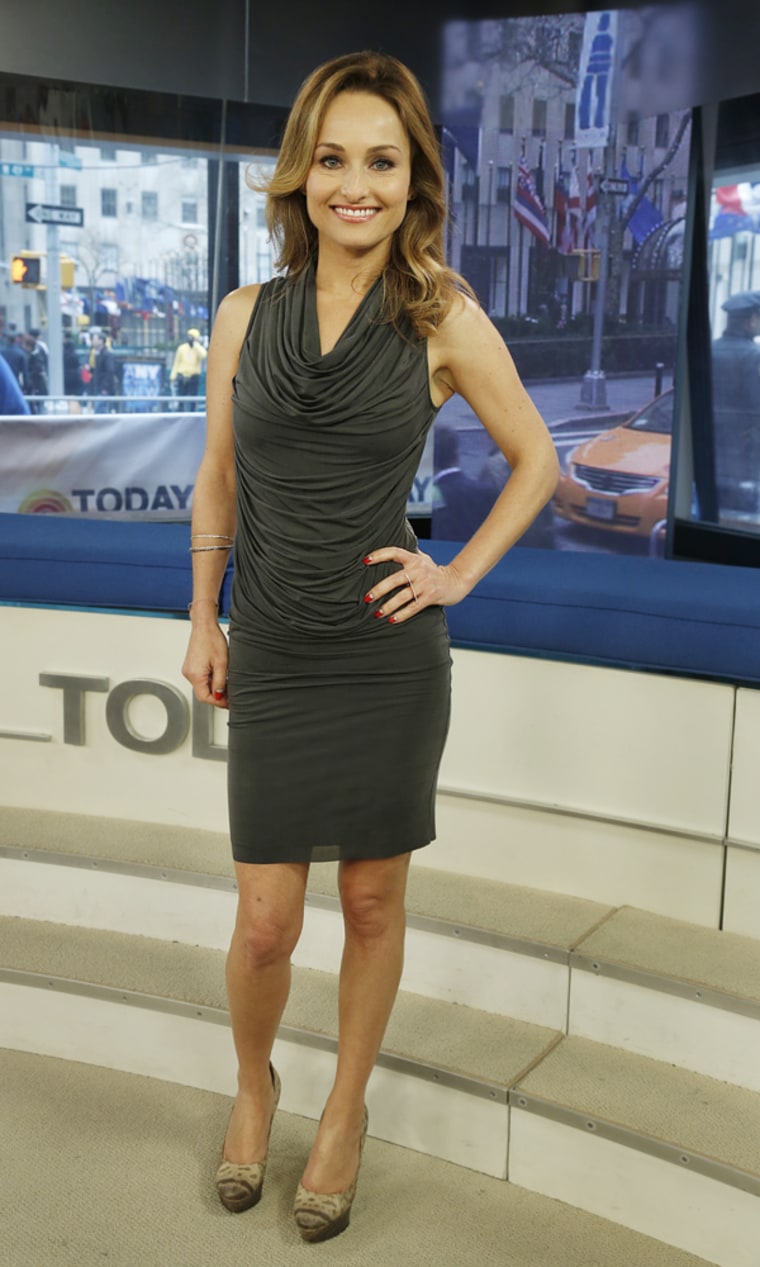 Giada De Laurentiis "Spilled the Beans" this morning during her cooking advice segment with Bobby Flay, and then spilled the beans on her outfit and fashion influences.

Giada was sporting a gray dress, which made for a nice contrast with her bright two-toned manicure. Did you like what she was wearing? Here are the details on her outfit:
Helmut Lang dress
Jaimie Geller jewelry
Sergio Rossi shoes

Nails by Pattie Yankee

Giada cited Diane Von Furstenberg as one of her favorite designers, saying that her clothes fit her tiny frame well. She also added that it's not always necessary to spend big bucks to look and feel great.
"That's what I love about Kate Young's line at Target," she said. "She's a stylist to the stars really. People ask her all the time, 'What is Michelle Williams wearing and how much does it cost?' And it's expensive, so she wanted to do a line for people of all different sizes that can feel really good but it didn't break the bank."
When it comes to her style, Giada said a good fit is the most important thing.
"You have to remember, I have to be able to cook. I want to be able to breathe, and move around in it, but still look interesting," she said. "You want to put something on that you're proud of and that you feel good wearing. If you're not comfortable in it, it'll show on your face and that's the most important thing."
From Usher to Emmy Rossum, stylish guests share their outfit inspiration backstage at TODAY.