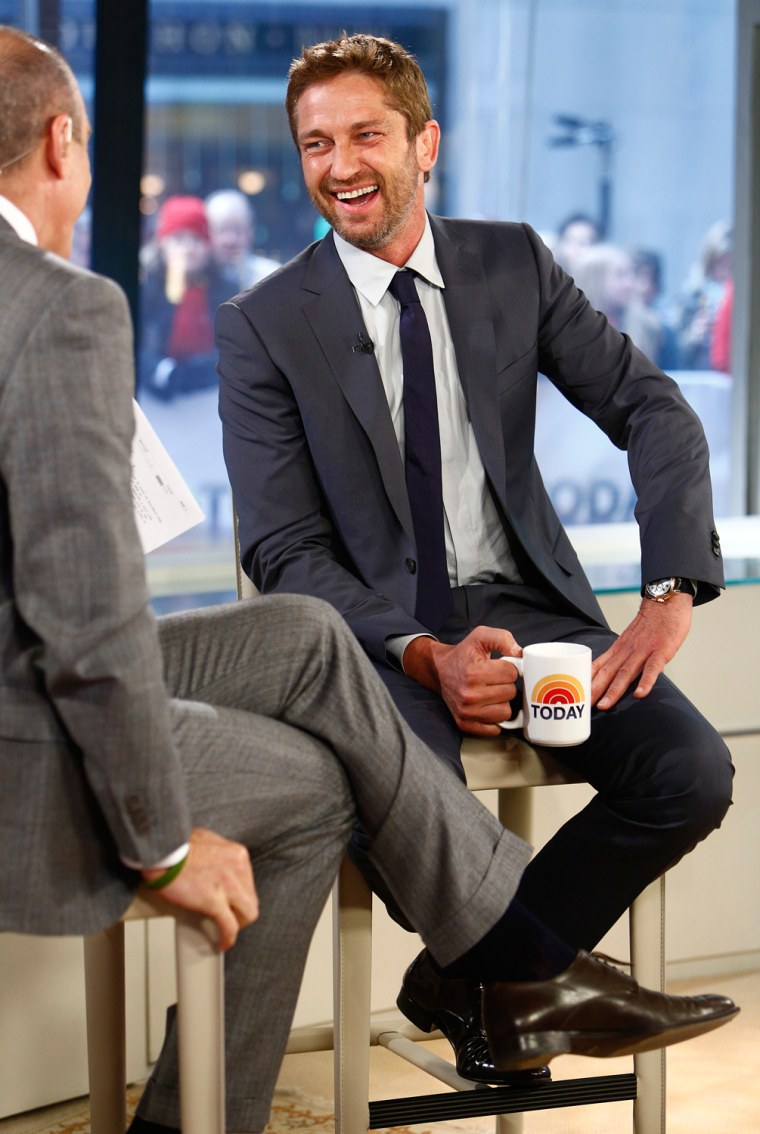 Stylish guests are sharing their outfit inspiration for a new series, What I wore TODAY.
Gerard Butler may have played a tough and rugged secret service agent in his new movie "Olympus Has Fallen," but he certainly cleaned up well for TODAY Thursday morning.
While he was still sporting his trademark stubble, Butler's tailored suit and slim tie allowed for a classic look. Do you like a cleaned up Gerard Butler? Here's what he was wearing:
Z Zegna suit

Roger Dubuis watch

Lanvin shoes

Jil Sander tie
Butler, who is a spokesperson for watch brand Roger Dubois, said he had the opportunity to see the process that goes into making the watches when he visited the company's headquarters in Geneva.
"I went in and actually worked there one day and learned how they carve things down to like a thousandth of a millimeter as they carve out each piece," Butler told TODAY.com. "So when I look at the time, I appreciate it now."
Butler said the Lanvins are his go-to shoes.
"These are my favorite shoes, by the way. Look at them, they're just so classic," he explained.
Butler said he enjoys incorporating multiple brands into his wardrobe, rather than committing to just a few.
"(My outfit) is a bit of a mix," Butler said. "I'm a bit of a hybrid today. I feel stylin'."