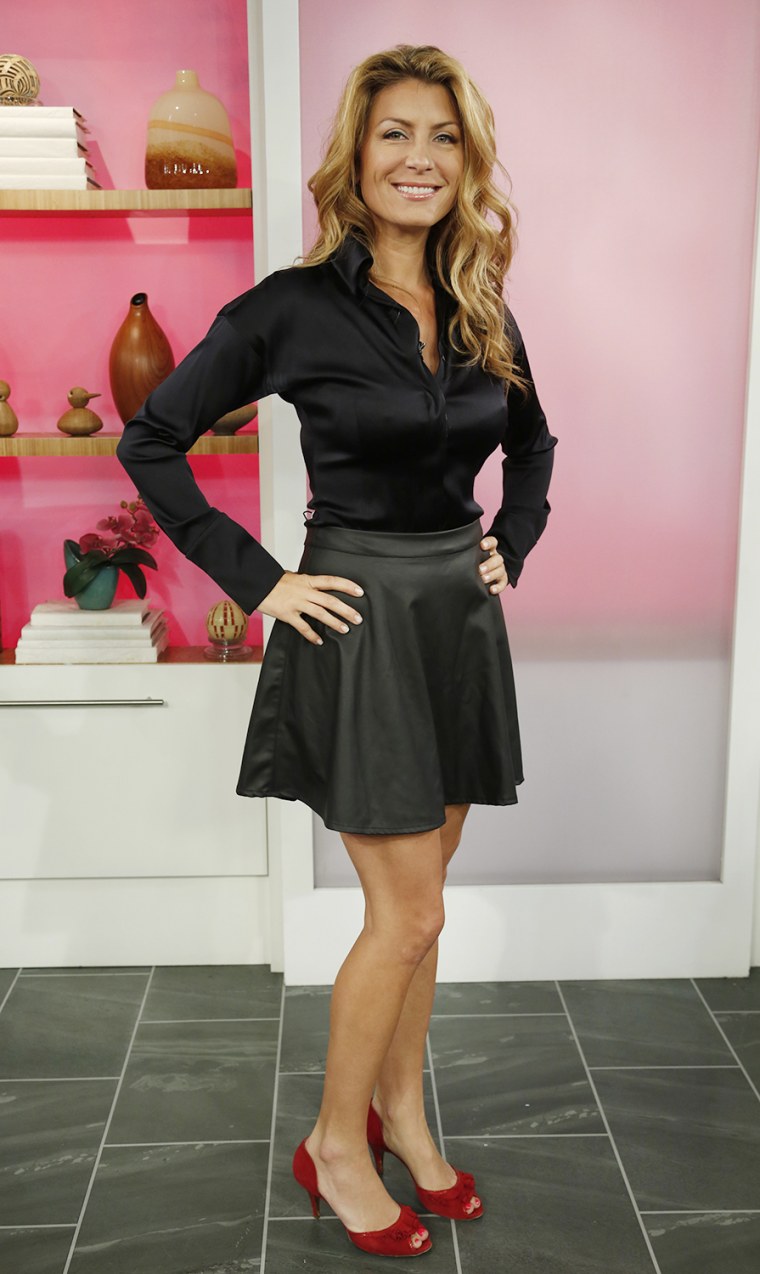 HGTV's Genevieve Gorder stopped by TODAY on Wednesday for Kathie Lee and Hoda's special home improvement episode, and the "Dear Genevieve" host was dressed in black, letting her shoes deliver a pop of color.
Did you like Gorder's outfit? Here's what she was wearing:
Donna Karan satin top

POL skirt

Moschino shoes
Gorder said she has no particular fashion influences. Instead, she prefers outfits based on how well they're made – and suit her figure.
"It's about knowing that every trend doesn't work on everybody. I like really tailored and really structured clothes, almost architectural," Gorder told TODAY.com.
She said she tries to maintain a balance to her look, in a similar way she would design a room.
"I do it like I do my spaces. I like subtle pops ... It's all about balance," Gorder explained. "If you do your eyes, you don't do your lips. If you do your lips, you don't do your eyes. Same with the pants and the shirt – one can't be banging while the other is going crazy too."
From Usher to Emmy Rossum, stylish guests share their outfit inspiration backstage at TODAY.