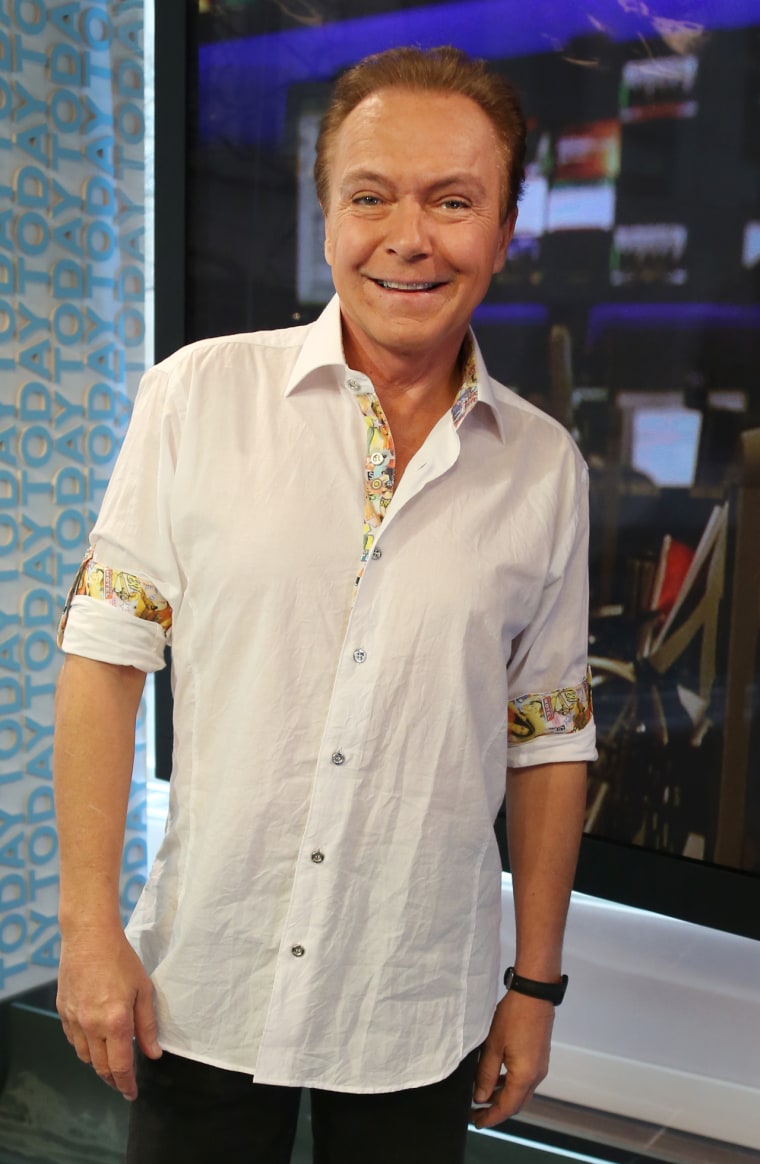 Stylish guests are discussing their outfits and fashion inspiration for the series What I wore TODAY.
Between David Cassidy, Soleil Moon Frye and Jason Kennedy, there was more than enough style to go around in Studio 1A on Thursday.
David Cassidy was on TODAY promoting the auction of his famous 1970s era wardrobe in order to raise money for the Alzheimers Association of America. While Cassidy's style has certainly been toned down in comparison to his Partridge-era outfits, there's still a '70s flair to his look. His custom-made shirt features intricate designs on the inside of the collar, as well as the cuffs.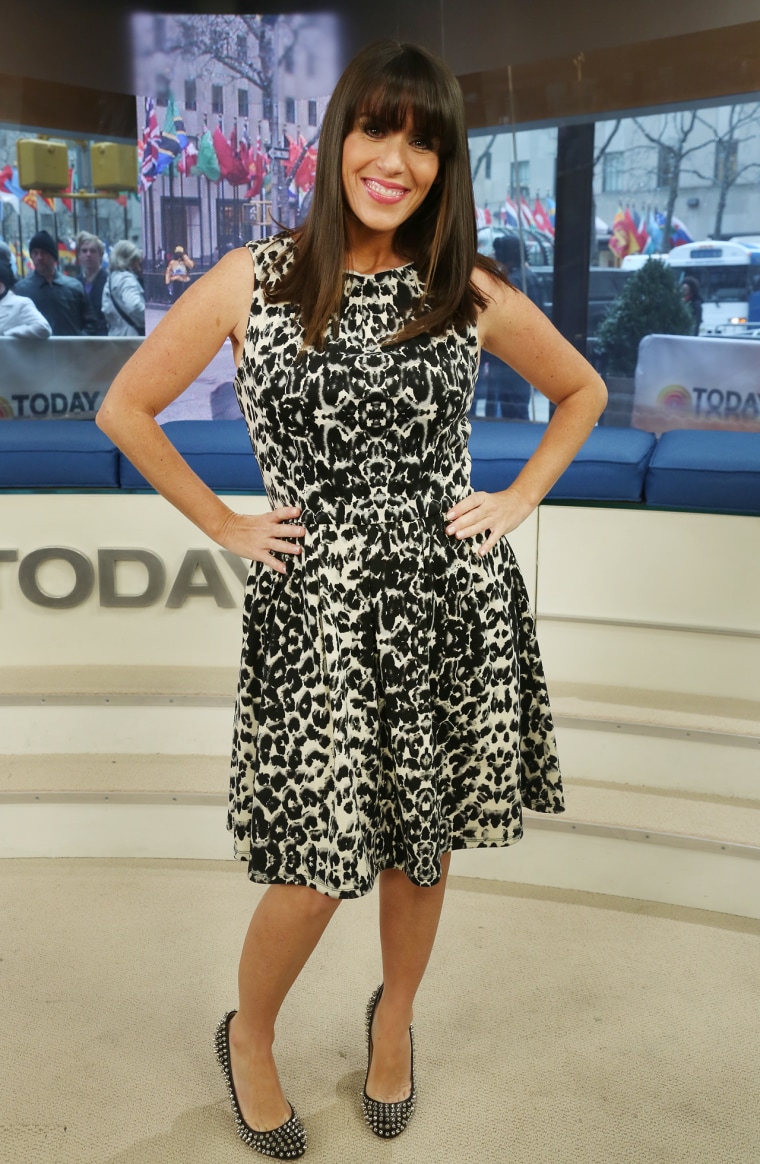 TODAY Moms contributor Soleil Moon Frye was on the show demonstrating fun Easter crafts for parents to do with their kids. Frye said her lifestyle as a mother influences her fashion, but that doesn't mean you can't incorporate some high-end accessories. Did you like Frye's "mom chic" outfit? Here are the details:
Christian Louboutin shoes
Target dress
"Being a mom, I get very messy with my kids and we do a lots of crafts and cooking," Frye said. "Affordability is key. But then I love my shoes. I love to mix it up."
Filling in for TODAY's third hour this week, E! correspondent and TODAY contributor Jason Kennedy is always well-dressed on air, and isn't afraid to take fashion risks. Here's what he was wearing:
TOPMAN wool suit

Reiss tie

Reiss shoes

Ritmo Mundo watch

"I probably have 14 watches," Kennedy said. "That's my thing: sneakers and watches."
Kennedy said he doesn't dress up all the time, but he likes to take advantage of the opportunity to do so whenever he can.
"I wear sweats. That's the type of guy I am," he explained. "But I enjoy style. It's kind of fun to dress up."
More from What I wore TODAY:
What I wore TODAY: Dylan McDermott
What I wore TODAY: Nicole 'Snooki' Polizzi