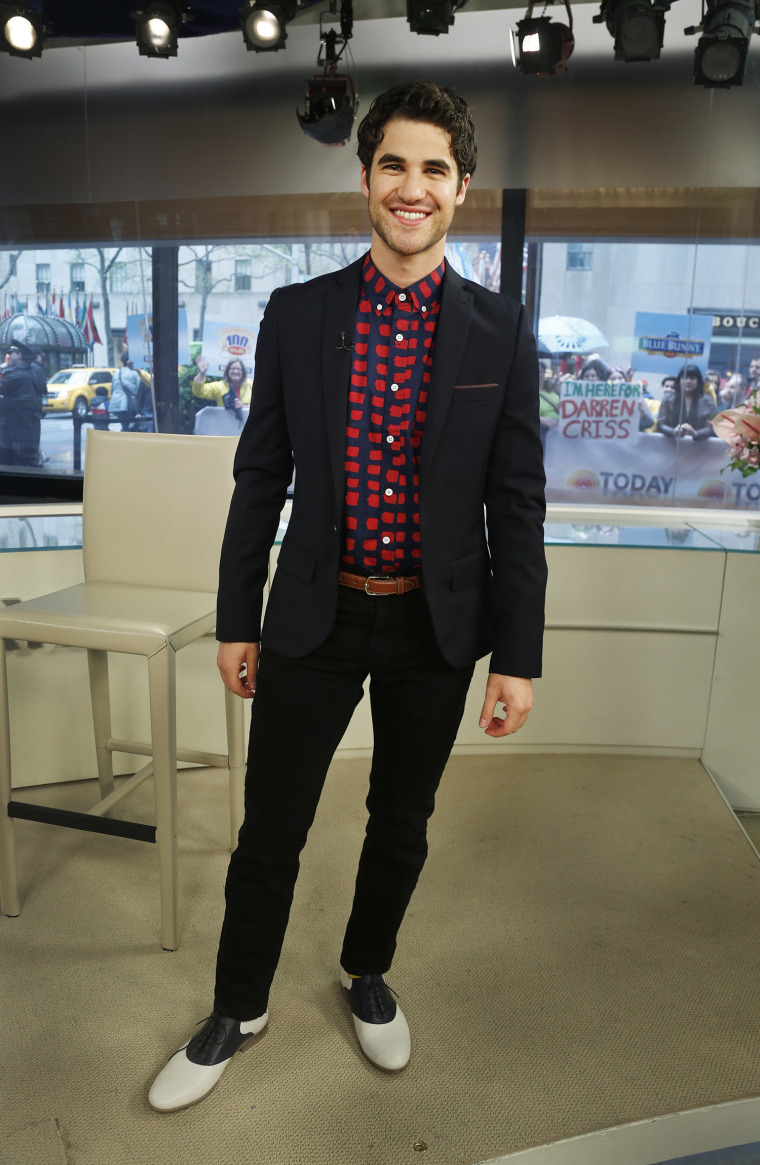 Darren Criss stopped by TODAY on Monday, sporting his trademark colorful style, and chatted about the new season of "Glee" as well as his upcoming solo tour.
Did you like what Criss was wearing? Here are the details:
Topman Premium jacket

Saturday's NYC shirt
Levi's jeans

Mr. B shoes
Criss said his look is the result of balancing the traditional with the unexpected.
"I believe in flashes of color. I'm a big sock guy. If you're going to be conventional, always throw in a dash of unconventional," he said. "Some people can pull it off, some don't, but just know what works for you."
For Criss, the most important element of fashion is embracing your look and being comfortable with it.
"Whether it's fashion or anything, the key is owning up to what you're doing at all times. If you're a bad dancer, they tend to be the funnest at the party because ... they're just having the most fun," Criss said. "Sometimes the confidence sort of precedes the actual content."
From Usher to Emmy Rossum, stylish guests share their outfit inspiration backstage at TODAY.