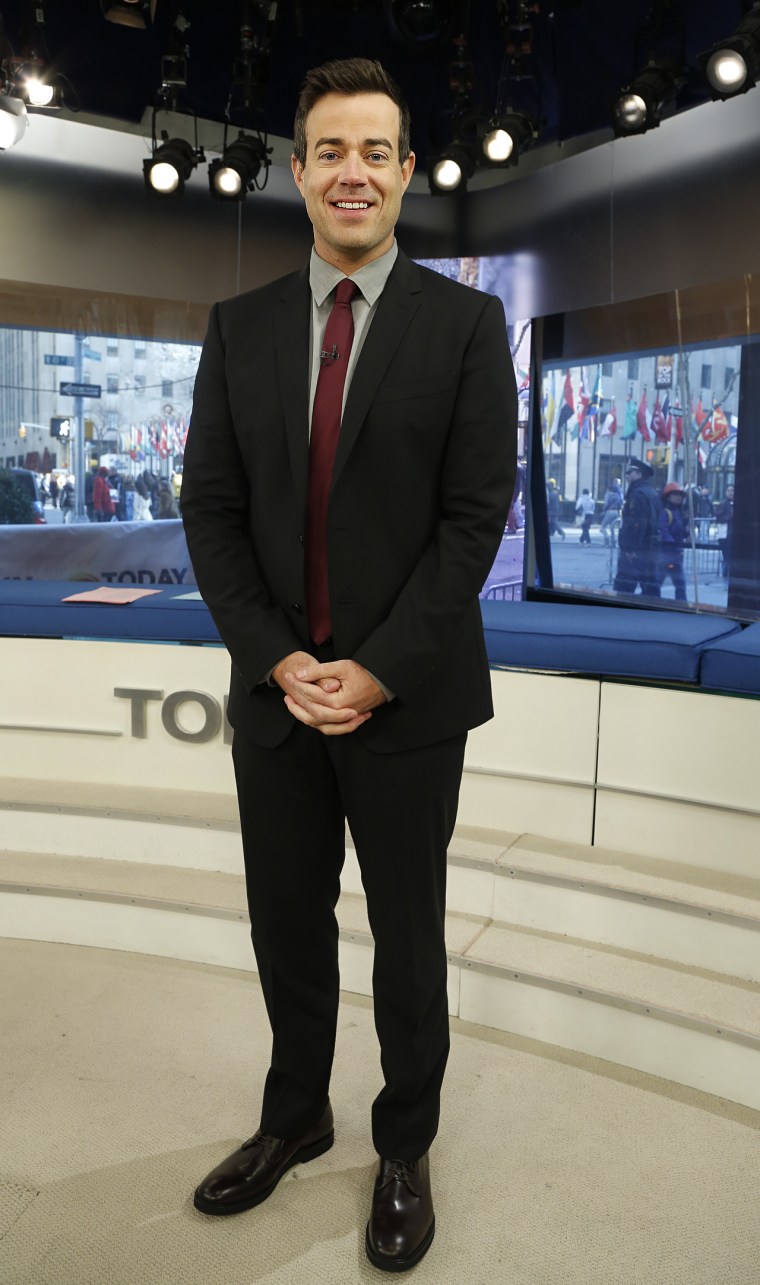 "The Voice" host Carson Daly has been lending his talent to TODAY this week, and now he's letting viewers in on the secrets behind his wardrobe.
Daly's look has changed quite a bit over the years, from his TRL VJ days in the late '90s to his gig as a late-night host, to becoming the sharp-dressed face of "The Voice." Did you like Daly's look on Thursday? Here's what he was wearing:
Dulce and Gabanna suit

Hugo Boss tie

Carson admits that he's never been much of a style connoisseur, but that growing up on the West Coast had an influence on his look.
"I'm from California, so I've always had a sort of laid back approach to apparel. I'm from the beach," Daly explained. "But I always call what I wear the 'Johnny Cash look.' I wear a lot of black, and a lot of jeans."
Daly said John Varvatos is his favorite designer, citing the fit of the cuts of Varvatos' designs as the main reason.
"It's intimidating because I'm self-conscious about my body and I never feel like I fit well in clothes," Daly said. "When you're in TV and entertainment, most of the nice clothes you get all fit Adam Levine, but they don't fit me."
With '90s nostalgia on the rise, there's one look many remember from TRL-era Carson Daly: his black fingernails. While he's not wearing them anymore, Daly said there was actually an explanation for why he went that style route at the time.
"In the early '90s I worked in alternative rock radio, during big grunge movement, and I used to paint my fingernails black and I used to get a lot of s--- for that," Daly laughed. "I actually had my fingers coded to work the (sound) board."