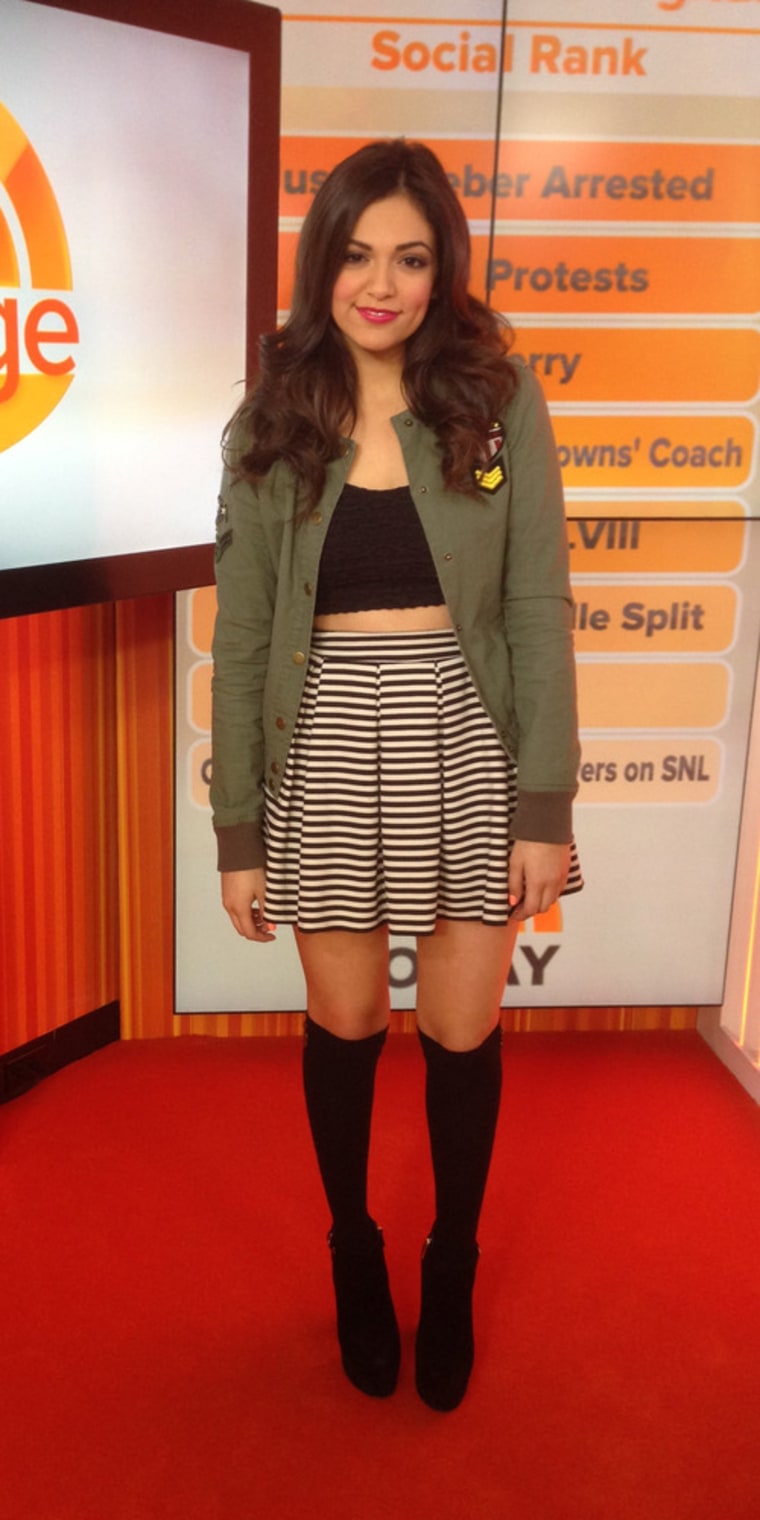 On TODAY Friday, teenage YouTube mogul Bethany Mota discussed her mini-empire of beauty, fashion and lifestyle videos and stopped by the Orange Room to chat about her signature style.
Did you like what Mota, 18, was wearing? Here are the details:
Jacket, skirt and top from her Bethany Spring Collection by Aeropostale 

Urban Outfitters knee socks
Aldo shoes
As someone with such a huge online presence, it's not surprising that Mota cited her fans as her biggest style influence.
"Sometimes they'll send me options and I'll have to pick one that I think they should wear," Mota told TODAY.com. "So I really get inspired by what they wear."