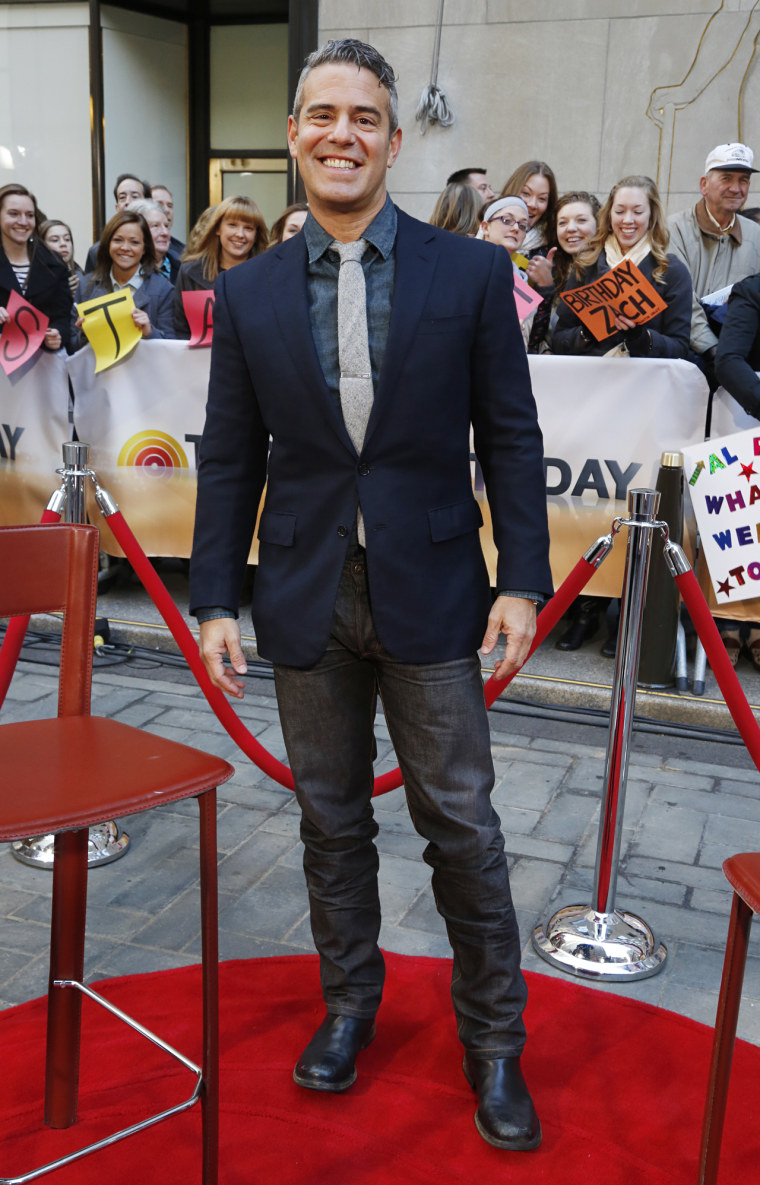 Bravo's Andy Cohen stopped by TODAY on Friday to talk about his book, "Most Talkative," and was dressed to a T, as always.
Did you like Cohen's denim look? Here are the details:
Ralph Lauren Black Label jacket and shirt

Alexander Olch tie

Blueprint Denim jeans
Prada boots
Rolex watch

Cohen said Ralph Lauren is his go-to brand and that his look is inspired by the idea of bringing together signature looks from different eras.
"I've always loved Ralph Lauren," Cohen said. "I like the combination (of styles) of today and the '70s."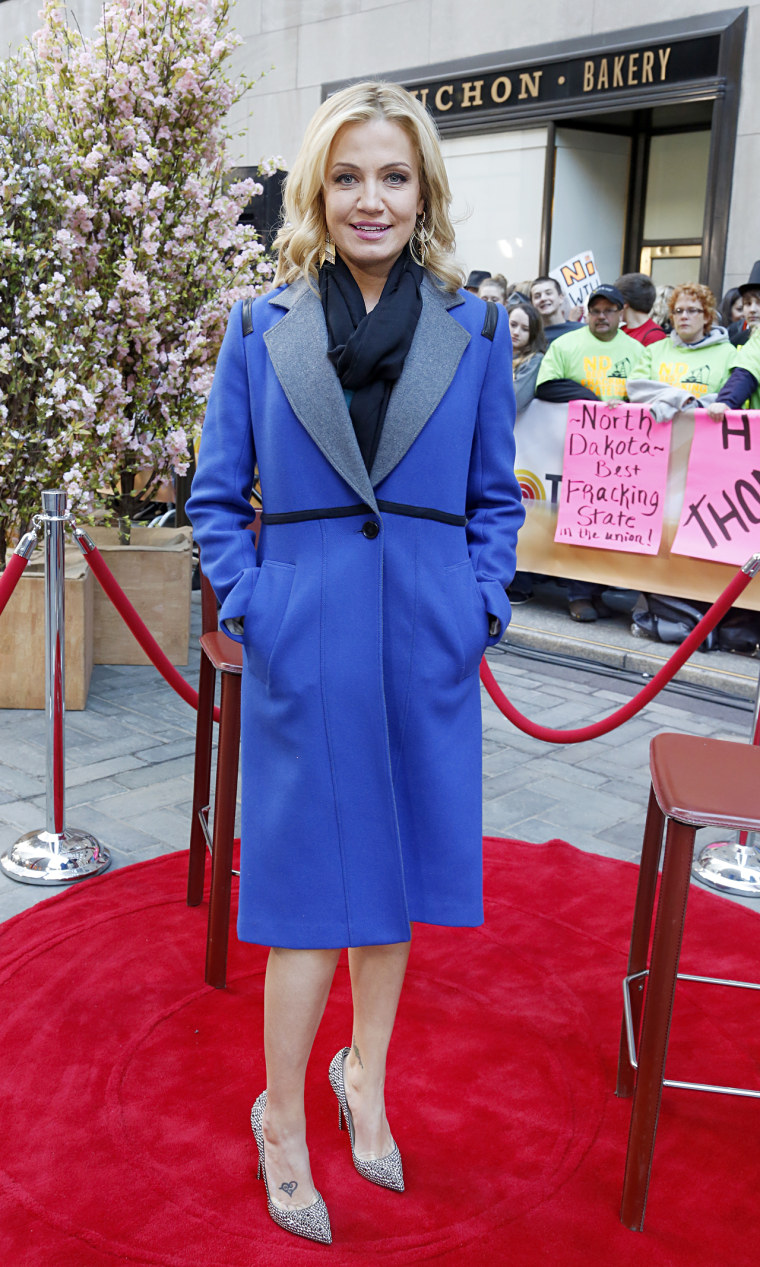 NBC Sports reporter and Access Hollywood host Michelle Beadle stopped by the plaza as well on Friday to talk entertainment, and proved it's possible to still look chic while waiting out the cold weather.
Did you like Beadle's bundled-up look? Here's what she was wearing:
Yigal Azrauel coat

Christian Louboutin shoes
Rachel Zoe dress
$5 pashmina scarf from street vendor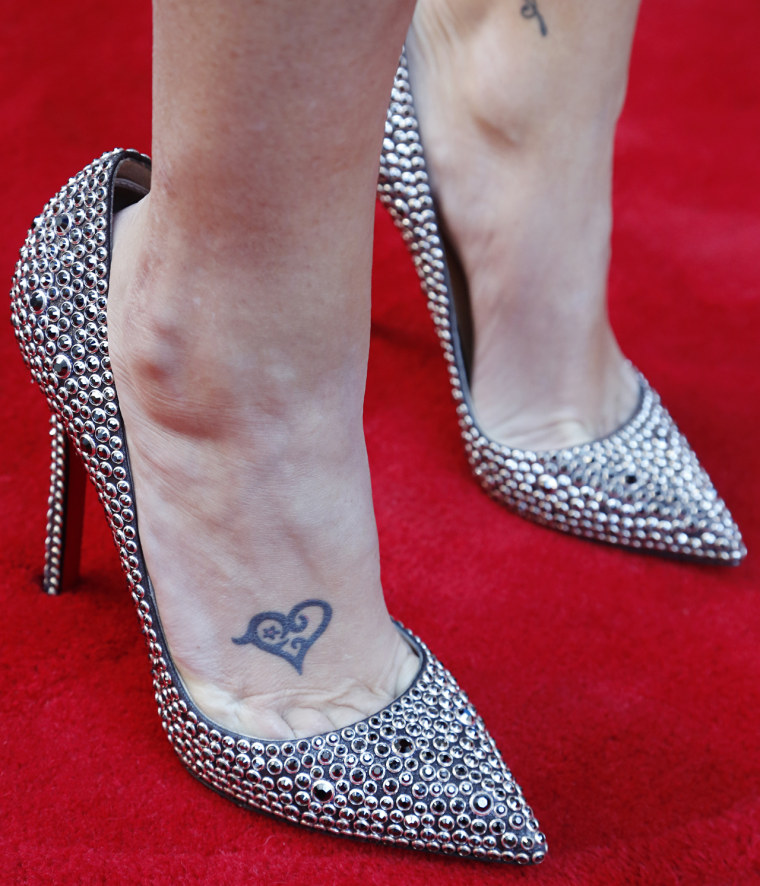 Beadle said when it comes to her style, it's important to keep an outfit affordable, while mixing higher-end elements into the wardrobe.
"We're not all Kim Kardashian. We can't have $15,000 from head to toe every single day," Beadle said. "Just splurge on one item."
Beadle said actresses like Charlize Theron and Emmy Rossum have influenced her look, but that dressing up doesn't come naturally for her.
"I love clothes, but when it comes down to actually getting dressed, I usually just wear ZARA sweatshirts, jeans and the same pair of boots I've had for seven years, every single day of my life," Beadle explained. "I'm trying to get better about actually wearing what I have. (My closet) is almost more of a museum."
More:
What I wore TODAY: Usher
What I wore TODAY: Carson Daly
What I wore TODAY: David Cassidy, Soleil Moon Frye and Jason Kennedy