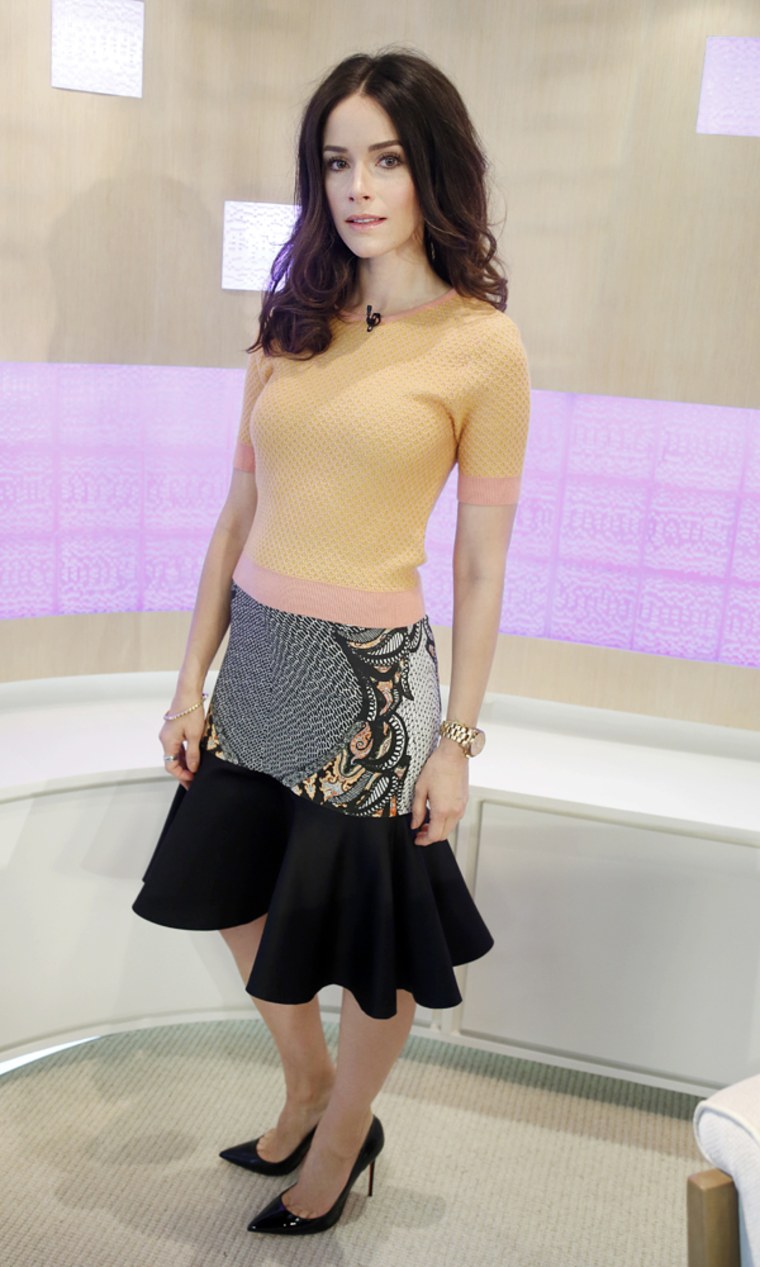 Abigail Spencer stopped by to chat with Kathie Lee and Hoda about her upcoming Sundance Channel series "Rectify," and she was sporting her TODAY colors.
Did you like what Abigail was wearing? Here are the details:
H&M sweater

Etro skirt

Michael Kors watch

Christian Louboutin shoes

Iwona Ludyga jewelry
The actress, whose credits also include "All My Children," "Mad Men" (she was the schoolteacher Don Draper had an affair with) and "Cowboys & Aliens," said Jenna Lyons, president and creative director at J. Crew, is the currently the biggest influence on her fashion. But she added that certain characters throughout cinematic history have helped shape her look as well.
Abigail Spencer thanks 'fairy godmother' Kathie Lee
"Characters like Audrey Hepburn in 'Funny Face' had a huge impact on me," Spencer said. "So did Diane Keaton in 'Annie Hall.' I love the tailored men's look, but on a woman."
But the most important item in Spencer's wardrobe may be the wave ring on her index finger. The ring belonged to her father, surfing legend Yancy Spencer III, who died while surfing in 2011.