Bobbie Thomas, resident style editor and author of "The Power of Style," shares the buzz about beauty, fashion and more on TODAY and at Bobbie.com. This week, she's answering YOUR questions about how to maintain beautiful hair all summer long. Have a beauty dilemma or inquiry? Send her your questions on Twitter, Facebook and Instagram.
Q: How can I avoid a sunburn on my scalp without a hat?
- Sarah, Tennessee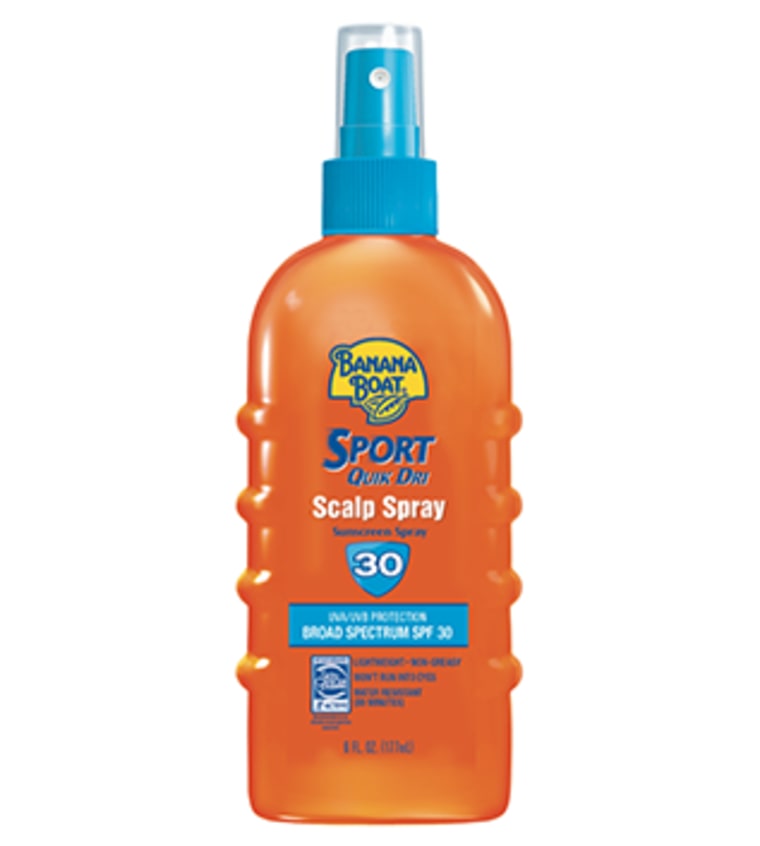 A: Banana Boat Quick Dry Scalp Spray works well because it's lightweight and absorbs quickly around hair — in other words, no excess grease! The formula has amassed a cult following among sun-and-surf lovers.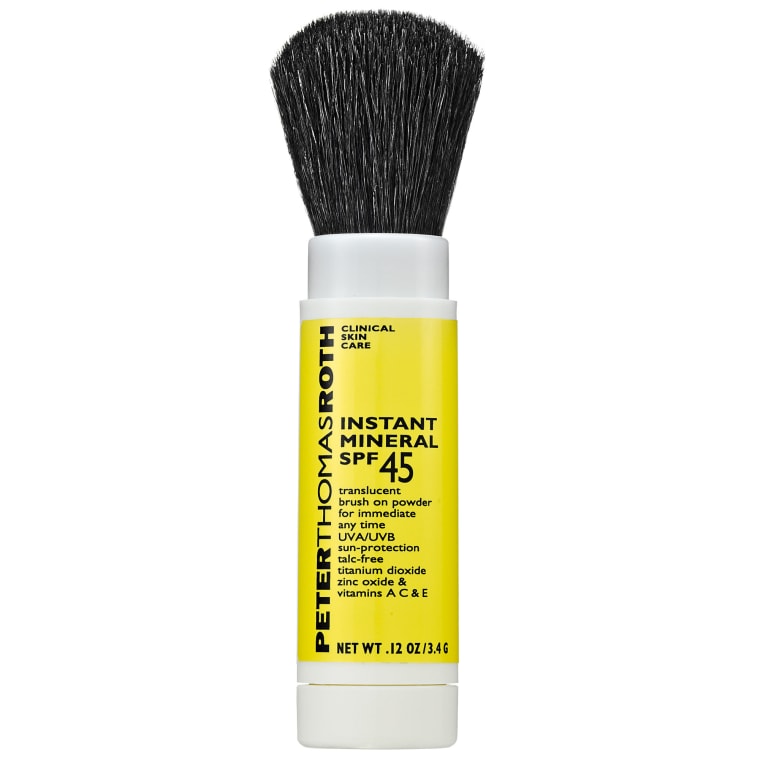 If you're looking for an everyday option, try a powder formula. Physicians Formula SPF 30 Loose Powder is a great drugstore deal and Peter Thomas Roth's Instant Mineral SPF is a longtime editor favorite. Both are in an easy-to-apply, brush-on form and double as a facial sunscreens.
RELATED: Yes, your scalp can get sunburned! Here's how to protect it
Q: Bobbie, I hope you can help me. I spend a lot of time in the sun. I play golf and go to the beach. My hair has lost its shine. I condition, but it still looks dull. Is there something you recommend or is there a hair treatment?
- Barbara, Pennsylvania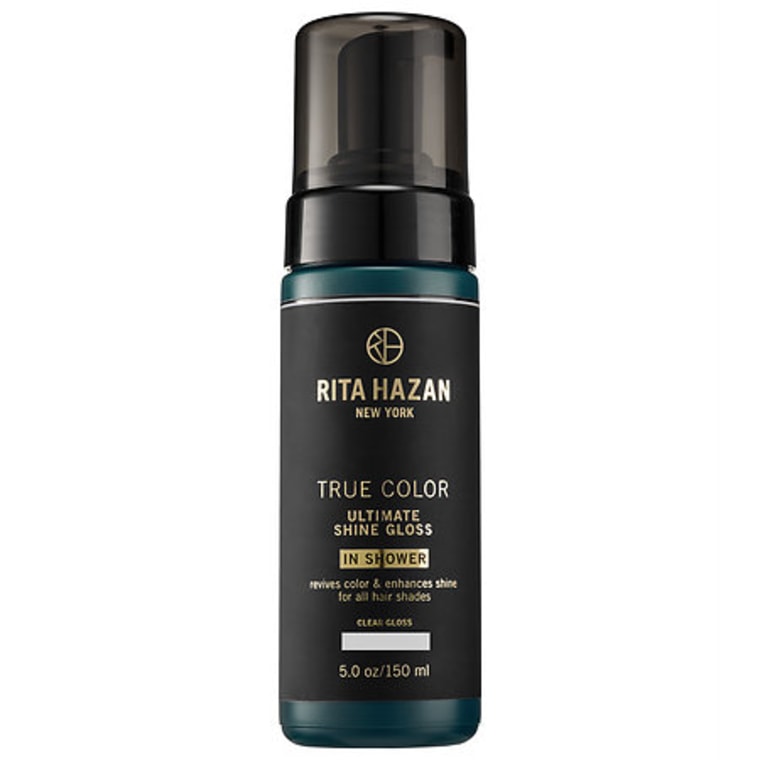 A: There are a few ways to approach this problem. First, you could shower-in some shine with the Ultimate Shine Gloss from celebrity colorist Rita Hazan. The easy, at-home solution is available in a variety of hair colors including clear. From the drugstore, Clairol's Shine Happy Clear Shine Treatment is a clear glaze which takes 10 minutes to apply, but has results lasting up to a month.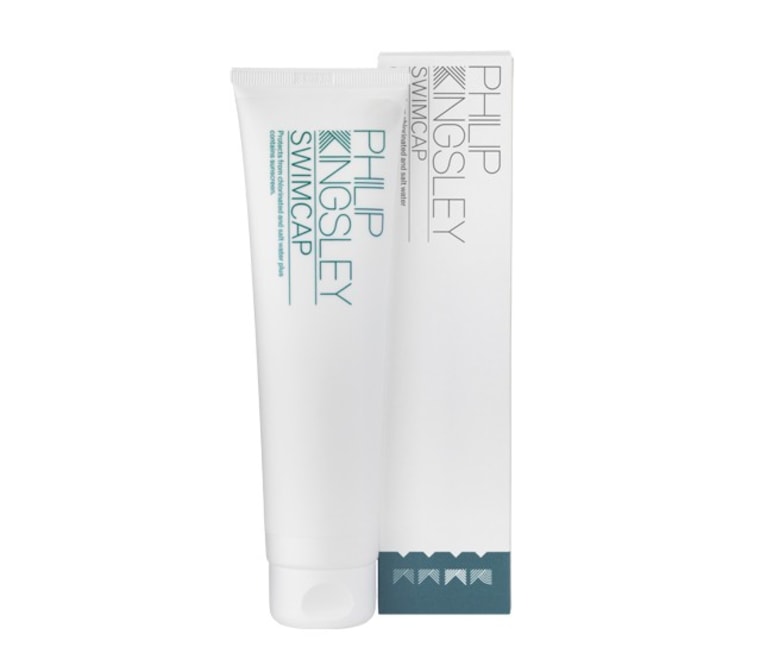 You can also try a preventative measure by treating your hair with a product like Fekkai's Pre-Soleil Spray, which has UV filters to help protect against sun damage. For wet hair, try Phillip Kingsley's Swimcap Cream, which was developed at the request of the U.S. Olympic Synchronized Swimming team to provide a barrier against chlorine, salt and other elements. Beauty Protector's Protect and Detangle Mist, available at Birchbox, is another fan fave with over 100,000 reviews on the website. The multi-tasking, leave-in product defends against UV and heat while also adding shine.
RELATED: Not into nail art? 11 simple designs and tricks that will change your mind
Q: I've been seeing celebrities like Beyonce wearing braids but I feel like they look silly on me (I am 55). Is there an elegant way I can do it?
- Jackie, New Jersey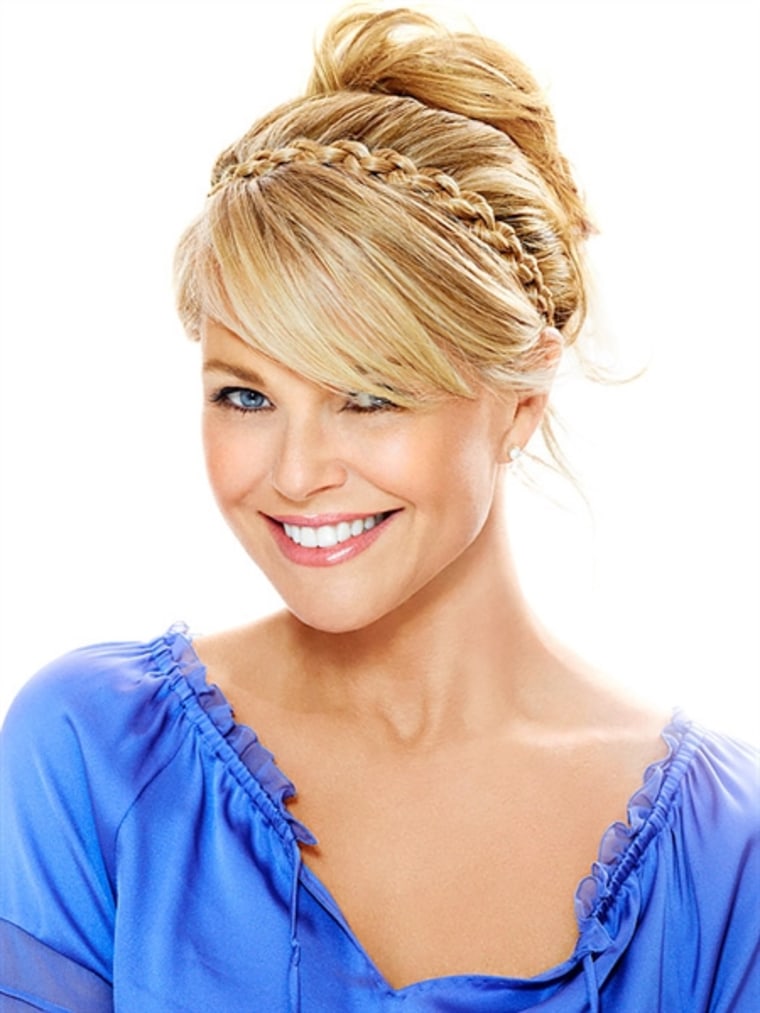 A: Yes, yes and yes. The ever-stylish Dame Helen Mirren has worn an elegant braided 'do on the red carpet, proving age shouldn't be a factor. There are plenty of chic, easy ways to try the look. A faux braided headband from Hairdo and Hair2Wear is available in approximately a dozen hair shades and can be slipped on in seconds. Even if you have short hair, you can twist a simple statement to pull back your bangs. Redken's Braid Aid Defining Lotion can add smoothness and grip to hair for easy braiding with less fly-aways.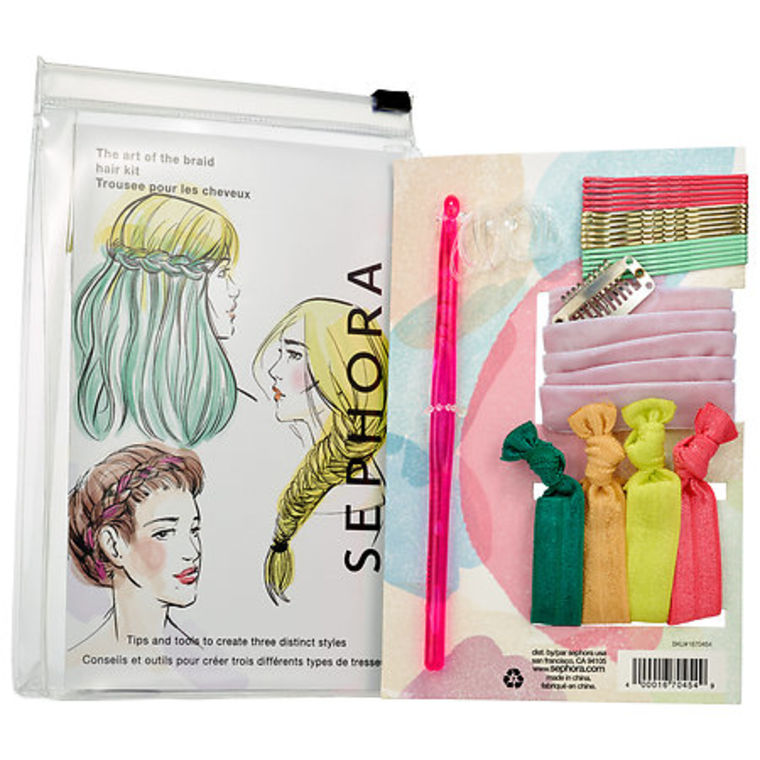 Bonus tip for those who aren't handy when it comes to hair: This Art of Braid Kit from Sephora Collection offers up instructions for three popular styles along with bobby pins, ribbons and hair elastics.
RELATED: Self-tanner doesn't have to be scary! Your top 3 questions answered
Q: I overheard my 14-year-old daughter say she wants to get her "hair pierced." What is that and should I be worried?
- Dana, Florida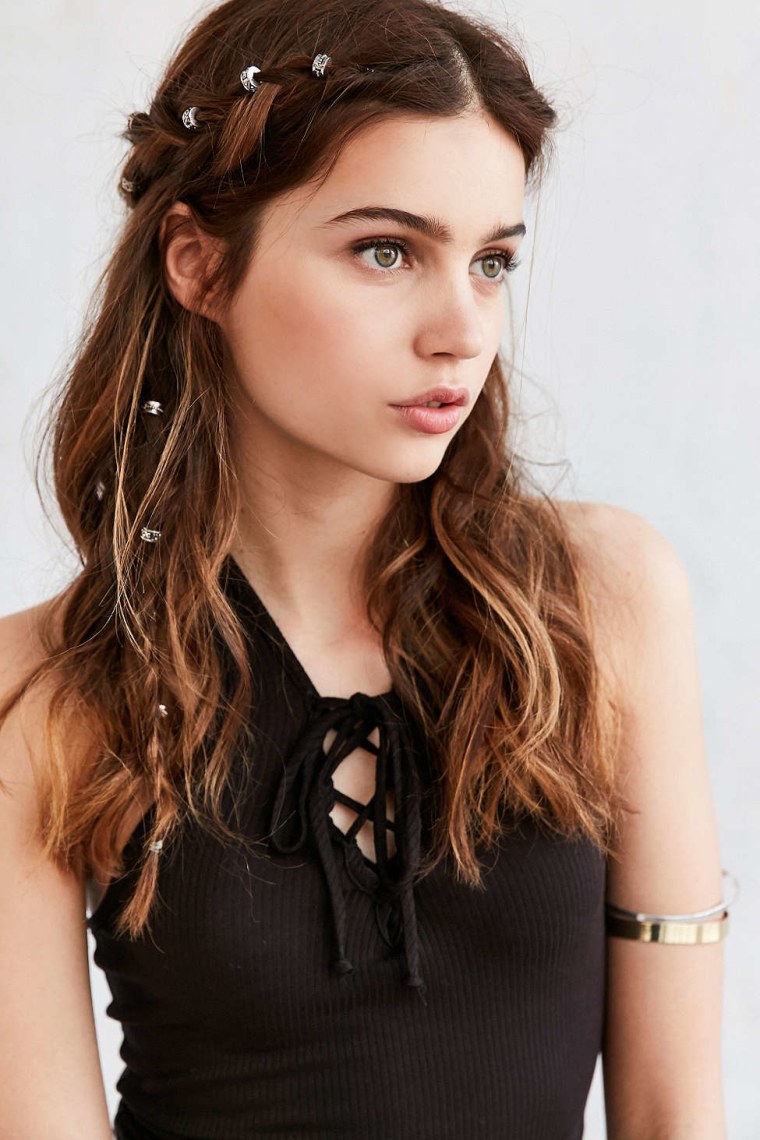 A: No need to worry! Hair piercing actually just means wearing jewelry or metal accents in your hair — and it's not permanent! Trendsetters like Christina Aguilera, Ariana Grande and Janelle Monae have been spotted wearing the look recently. So, relax! Your daughter is perfectly normal and just experimenting with her personal style.
Interested in giving it a go? Urban Outfitters offers up hair charm sets with small rings, cuffs and other boho-inspired accents.