You've heard of glass hair before, but what about glass skin?
This Korean skin care trend is all about skin that's so healthy, hydrated and toned, it's practically as shiny and smooth as a glass window. Who wants that? Well, all of us.
TODAY Style chatted with two celebrity makeup artists to get the scoop on how you can achieve glass skin at home.
How to get glass skin
Step 1: Cleanse your skin (a double cleanse is even better)
If you follow a strict Korean skin care regimen then you probably already do a double cleanse (using two different types of cleansers in your daily routine; first a cleanser to remove makeup and then a wash to cleanse the skin). But, if not, make sure to use a cleanser that will remove every ounce of makeup, dirt, sweat and debris so you're starting with a squeaky clean palette.
"The second step to getting glass skin is to have a clear and even complexion," said Justin Tyme, celebrity makeup artist. "The (skin's) texture needs to be smooth and I love exfoliating my clients with ... a deep-cleaning thermal mask that's formulated with white charcoal to draw out impurities and also lightly exfoliate without irritating or stripping the skin."
Step 3: Apply a hydrating toner
They say the real secret to glass skin is using a toner that not only hydrates your skin but also calms redness and inflammation. "I love rose waters and toners that help calm the skin," said Kara Yoshimoto Bua, Shiseido celebrity makeup artist who works with Zoe Kravitz, Jessica Biel, Jennifer Garner, Emma Watson and Shailene Woodley, to name a few. "I typically blend my moisturizers with my toners and apply them together for maximum hydration and glow."
Step 4: Moisturize and drink plenty of water
After the toner has absorbed into your skin, apply your favorite moisturizer, preferably with SPF, if it's daytime. Make sure to also drink lots of water. "The inner (health) aspect is major with glass skin," said Yoshimoto Bua.
Step 5: Apply a hydrating foundation
Hydrating is really key when it comes to glass skin and, according to Tyme, try to keep the look simple.
"Layering too many products will only create an unnatural texture, and won't look very glass-like," he said, adding that it's best to find a foundation-and-moisturizer hybrid to deliver "a luminous finish."
"Apply sparingly with your fingers and use a beauty blender to smooth it out," Tyme said.
Step 6: Apply a gel gloss in select areas to give you that glass "look"
When it comes to glass skin, Yoshimoto Bua said she's inspired by komorebi, which is a Japanese word for sunshine filtering through leaves or trees. "I use (a gel gloss) on the cheeks, eyelids and orbital bone to create a lucite-like, 'light through the trees' finish." She also says you want to tap the gel on lightly when applying the product, and that you can even put it on the tip of your nose and cupid's bow (area between your upper lip and nose). That said: Don't apply the gloss everywhere.
"Glass skin to me is about the contrast between the glow and the matte," said Yoshimoto Bua, adding that you want to only apply it to two or three areas max.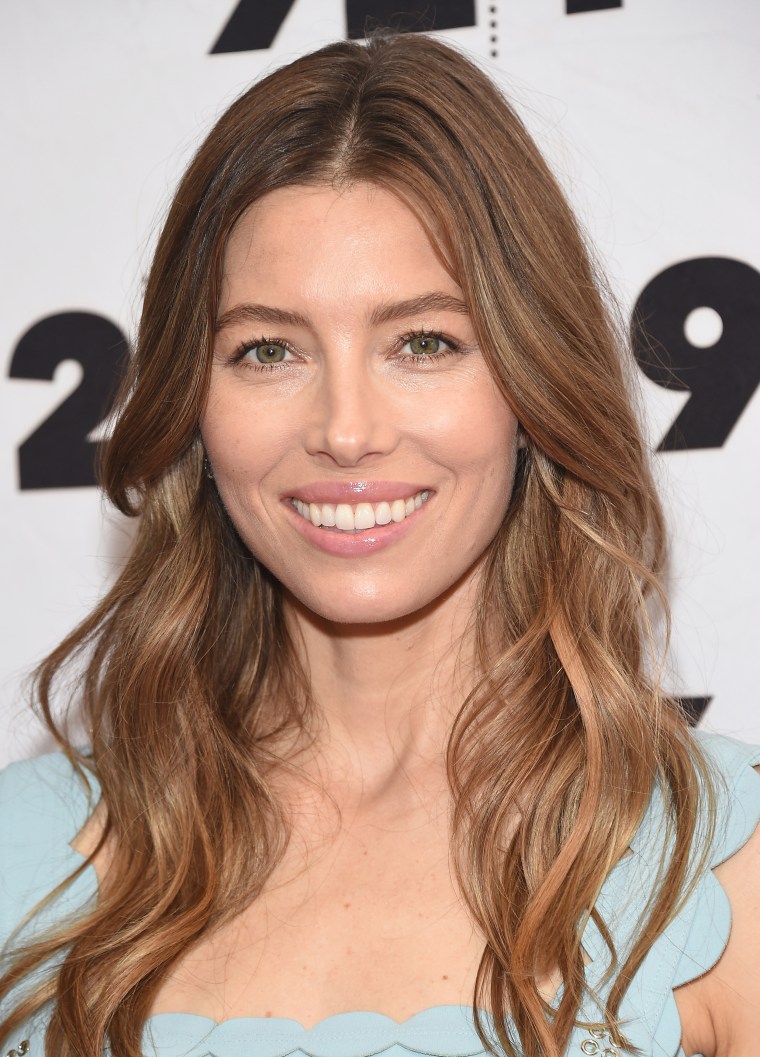 Step 7: Make sure you have a pop of color somewhere
The great thing about glass skin is that everything should be pretty monotone, but there should be at least a little color on your face. "Adding either a blush or a bold lip is important so that you don't look like a zombie, says Yoshimoto Bua. "You can do any color lip with glass skin, but if you want an all-glass look you can do a white lip liner and then use a skin-tone lipstick or gloss." With that look we recommend using a blush and pop your eyes with a bit of mascara or gel eyeliner.