There's a chill in the air and a jacket draped across our shoulders. That can only mean one thing: It's time for fall fashion! While we're psyched to wear cozy sweaters and cute new scarves, the shoe situation can be confusing.
Pants are long, boots are tall and it can be hard to work out the combination. Not to mention, what's the deal with so-called "Chelsea boots?" Celebrity stylist Melissa Garcia visited TODAY Thursday to help clear up a few mysteries.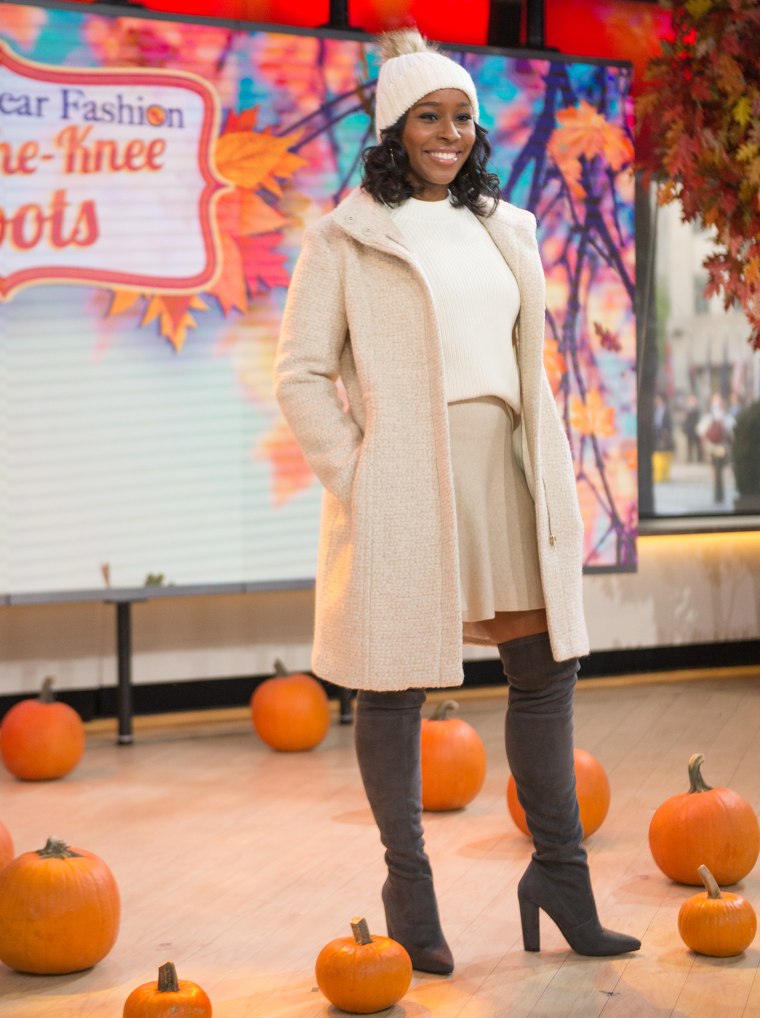 Can you wear knee-high boots on a date?
There's no need to be afraid of tall boots (and the thought of looking like "Pretty Woman"). There are a few simple tricks to keep in mind so you'll feel confident.
Boots: Steve Madden Larah boots, $100
Skirt: Lord and Taylor Flounce skirt, $79
Sweater: H&M knit turtleneck, $25
Coat: H&M wool-blend coat, $119
Hat: H&M cable-knit hat, $13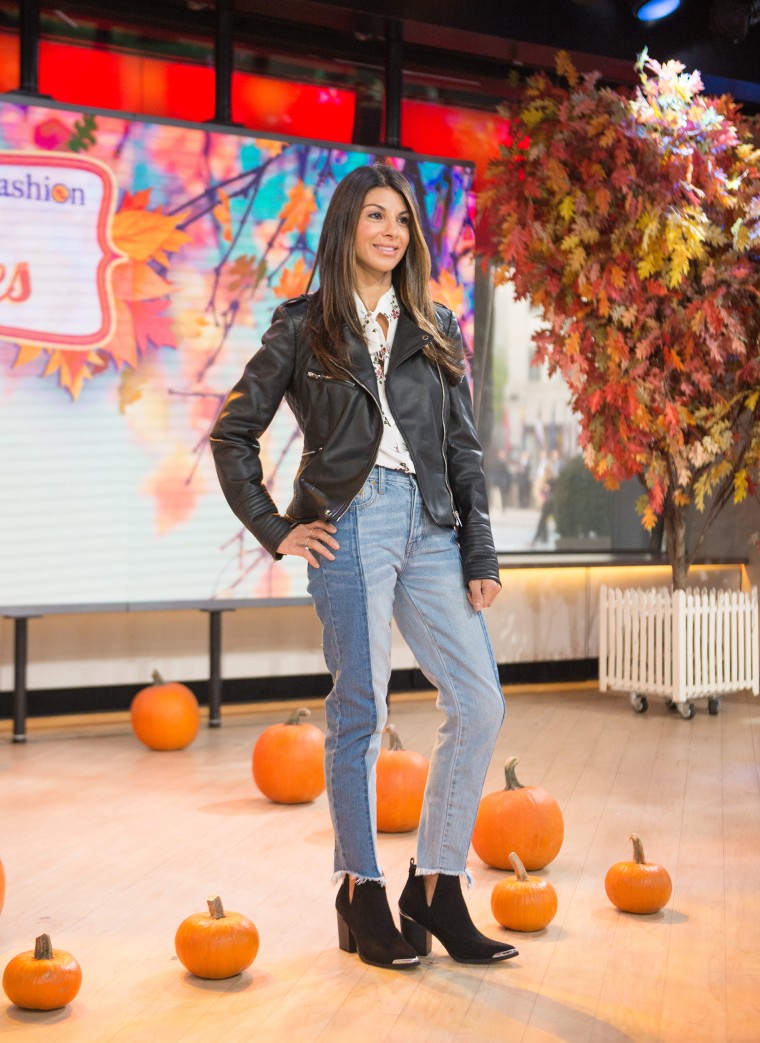 Why do ankle boots look so awkward with jeans? Help!
The ankle boot is probably the most useful shoe in your closet — it can be fancy, casual or anything in between! Although, sometimes, it can create a weird clash with the height of the boot and length of the pants. What's the secret? Leave just a touch of skin showing in between the two. It's that easy!
Boots: Target western boots, $30
Jacket: Zara leather-effect jacket, $70
Jeans: American Eagle high-rise jeans, $41
RELATED: 33 ankle boots that will perfectly complete your fall look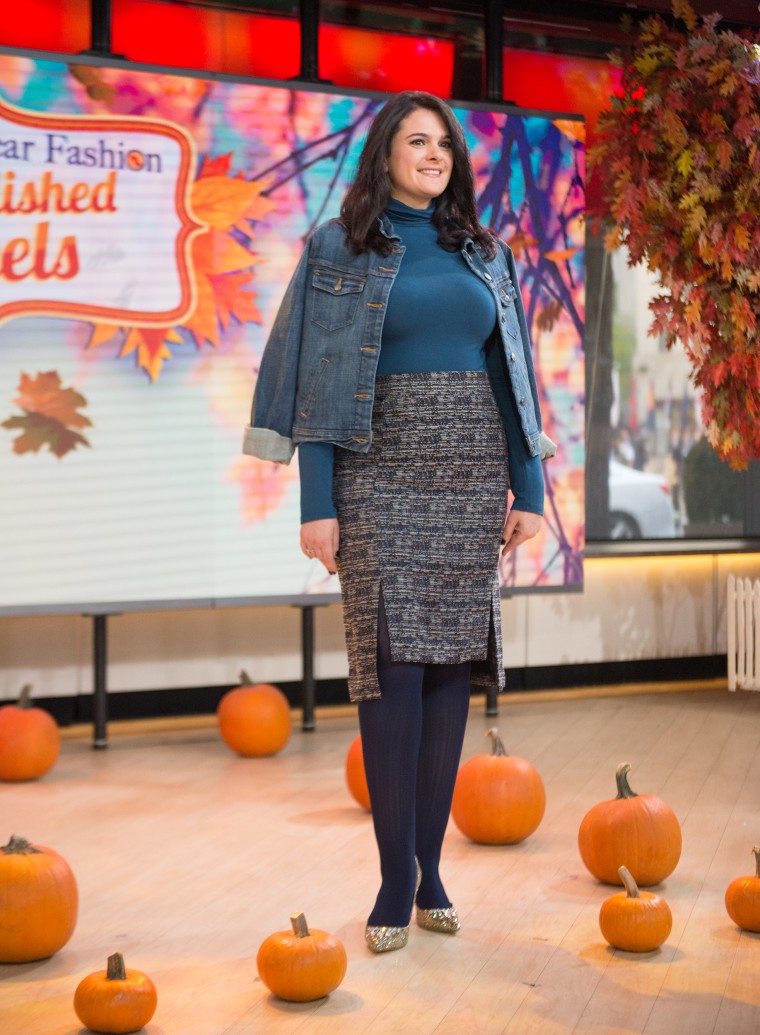 Are embellished heels ever appropriate during the day?
Yes! In short, just keep the rest of your outfit simple and classic. That way, your funky shoes can be the star of the show.
Shoes: Badgley Mischka glitter pumps, $100
Turtleneck: J. Crew tissue turtleneck, $17.50
Denim jacket: J. Crew denim jacket, $51
Skirt: Halogen pencil skirt, $69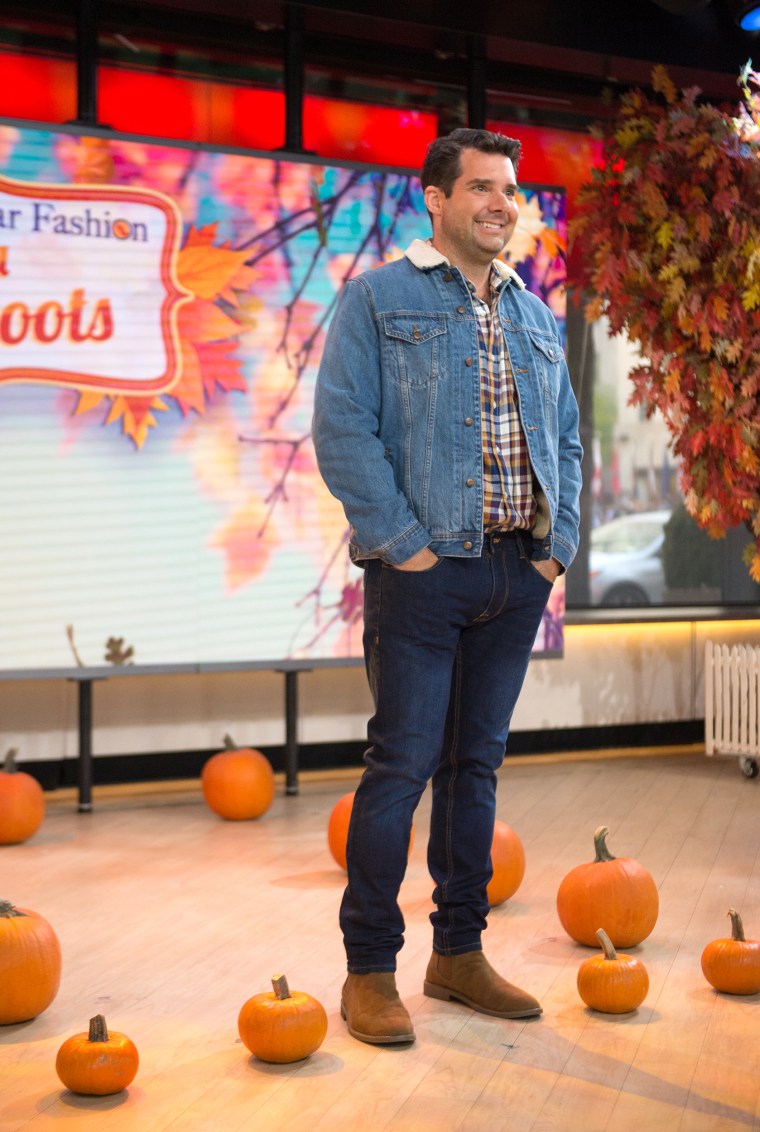 OK, what exactly are Chelsea boots?
You may have heard of this style before because they are unisex, classic and "in" every autumn. But why? Well, when you mix a comfortable elastic ankle with short, sturdy heels, you get a sophisticated look that's easy to wear every day. Pair with tapered pants and a lined denim jacket for a sleek look.
Shoes: Old Navy suede boots, $50
Jacket: Old Navy lined jacket, $80
Shirt: Old Navy plaid shirt, $20
Pants: Old Navy joggers, $28
RELATED: Accessories overload! 47 easy ways to update your fall style
How do you make sneakers look cool, not junky?
For starters, don't try this with actual gym shoes. A good rule of thumb is to stick with classic white lace-ups. They look sleek, match everything and are the most comfortable shoe of all. Case-closed!
Sneakers: Zara sneakers, $50
Sweater: H&M sweater, $30
Shirt: Van Heusen dress shirt, $50
Tie: Van Heusen patterned tie, $45
Pants: Old Navy joggers, $31