As a kid, Canadian blogger Leslie Kay visited Walt Disney World one time. But once Kay, who grew up watching "Winnie the Pooh" and "Disney Singalong Songs" on VHS, planned her first trip back to the Florida theme parks as an adult, she could barely contain her excitement.
In 2013, to channel her enthusiasm about her trip, Kay started a blog called The DisneyBound, where she created outfits inspired by her favorite Disney characters using the social commerce website Polyvore and shared them with her followers.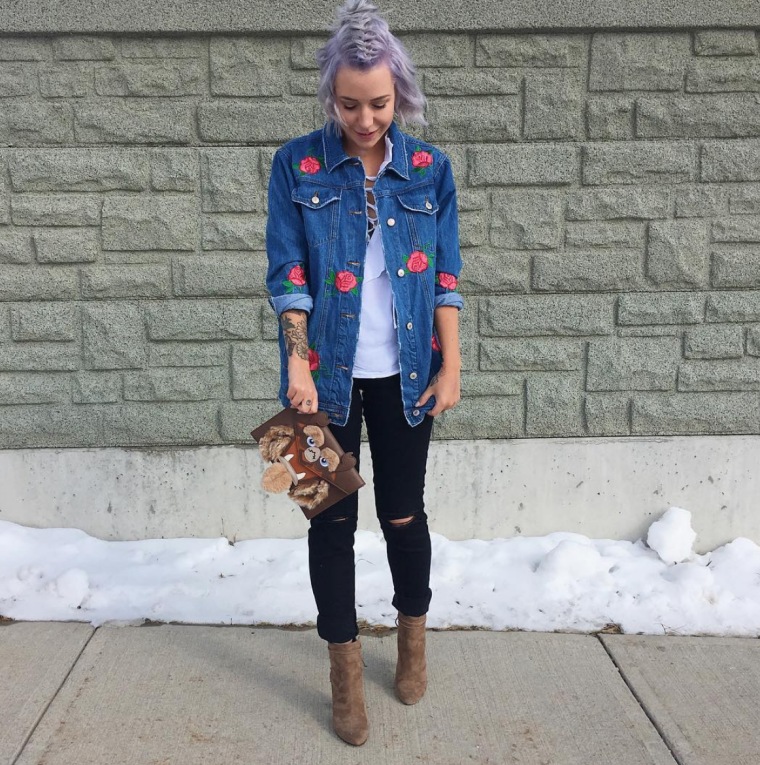 "I was literally Disney bound — headed to Disney World," recalled Kay. "I started creating these outfits for Disney characters based off what they might wear when they are going to school or the mall. The first one I posted was Rapunzel ... my blog followers jumped from a couple hundred to tens of thousands in the first month and the rest is history."
Today, Kay has nearly 200,000 followers on Instagram and leads a community of Disney enthusiasts, social media influencers and bloggers who enjoy dressing up in outfits that give a subtle nod to their favorite Disney characters while visiting Disney parks or attending other Disney-inspired events.
"It's about using clothing items you find in your own closet or at your local mall to create an outfit based off your favorite Disney character," said Kay. "It's a subtle way to dress as your favorite character without being in costume while sporting your own personal style — whatever that may be."
While many credit Kay with being the creator of the trend, she's careful to point out the idea isn't new.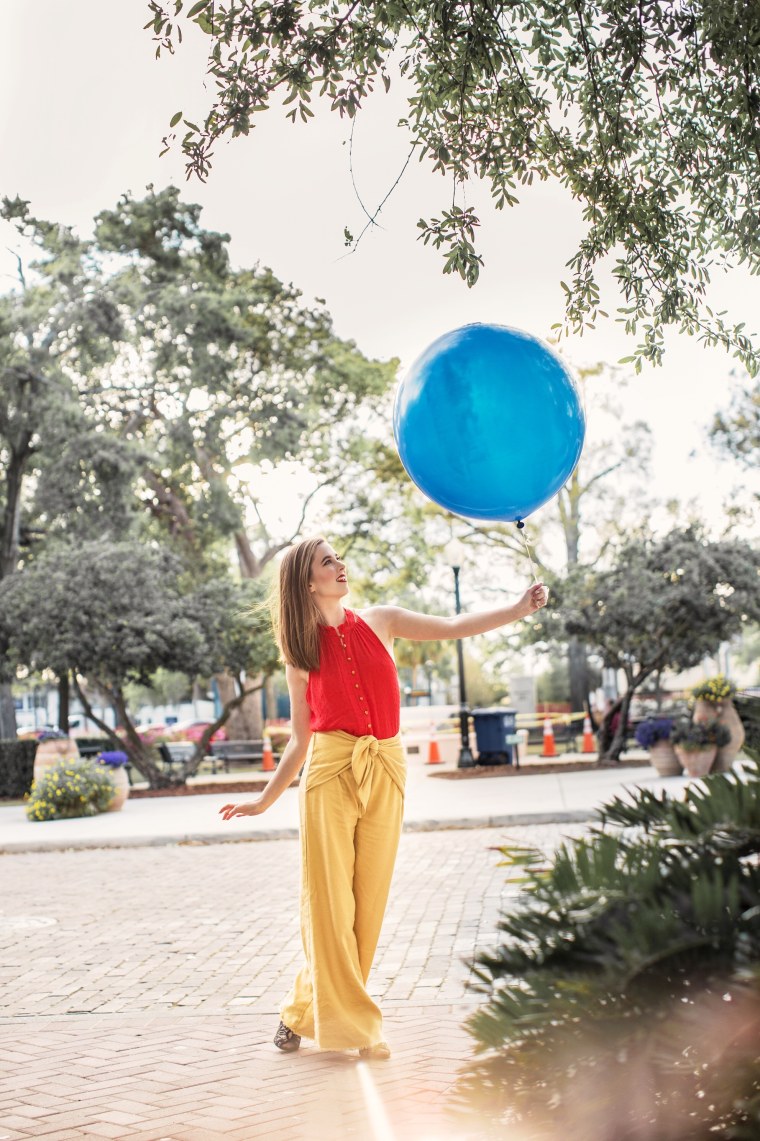 "I don't take ownership of the concept," said Kay. "I don't claim to have invented the fact that someone can look at a red-and-white polka dot dress and see that Minnie Mouse would wear that item of clothing. But there is a trend, name and community that started with this blog that didn't exist before."
Chelsea Watson, a Disney Style contributor who posts photos of her Disney-inspired outfits on her Instagram account, @styledbymagic, says it was coming across Kay's Polyvore outfits on Pinterest that sparked her interest in DisneyBounding.
"It was fascinating to me — I loved how subtle they were because I really love subtlety in my outfits," said Watson, who lives in Florida. "The outfits don't always have anything directly to do with Disney, but if you're a Disney fan, you can see the Disney inspiration there."
For Nicole White, a Florida-based graphic designer who creates Disney-inspired apparel through her business, @HappilyEverTees, DisneyBounding is about getting excited for her day at Disney and feeling "presentable and cute" during her time in the parks.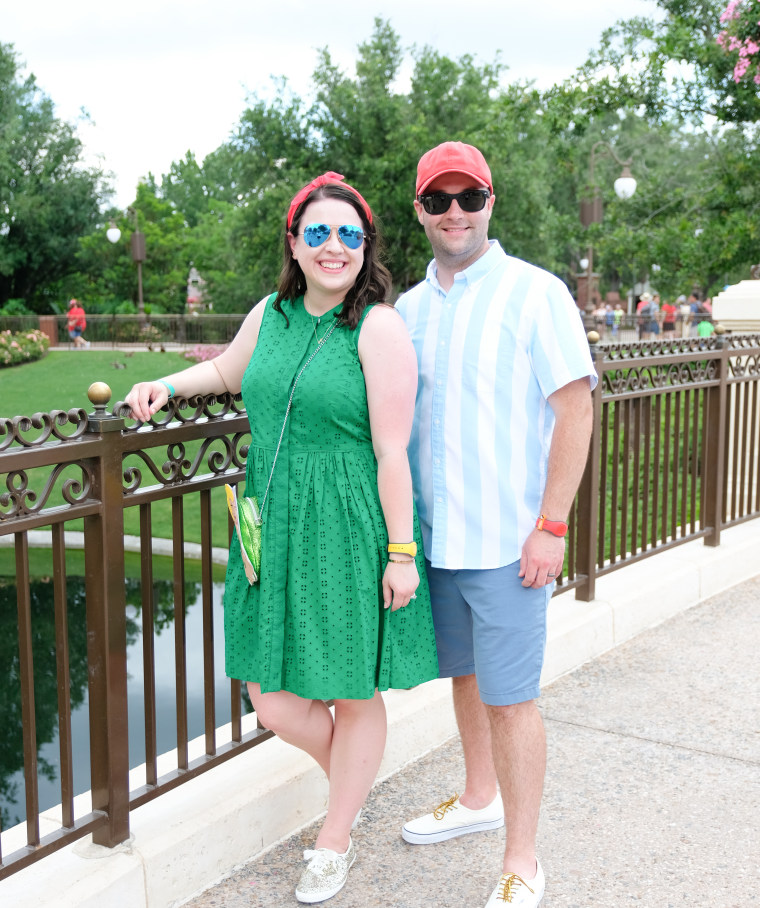 "I work from home, so I'm wearing leggings and a T-shirt most days," said White. "This is what I get dressed up to do. People spend so much time and money planning and going on Disney trips and I think being able to create outfits inspired by their favorite character or what they're eating or what ride they're going to ride really gets them excited for their day."
California style and beauty blogger Jill Kaplan credits Kay and her DisneyBounding creations with inspiring her @disneygirlbeauty Instagram account.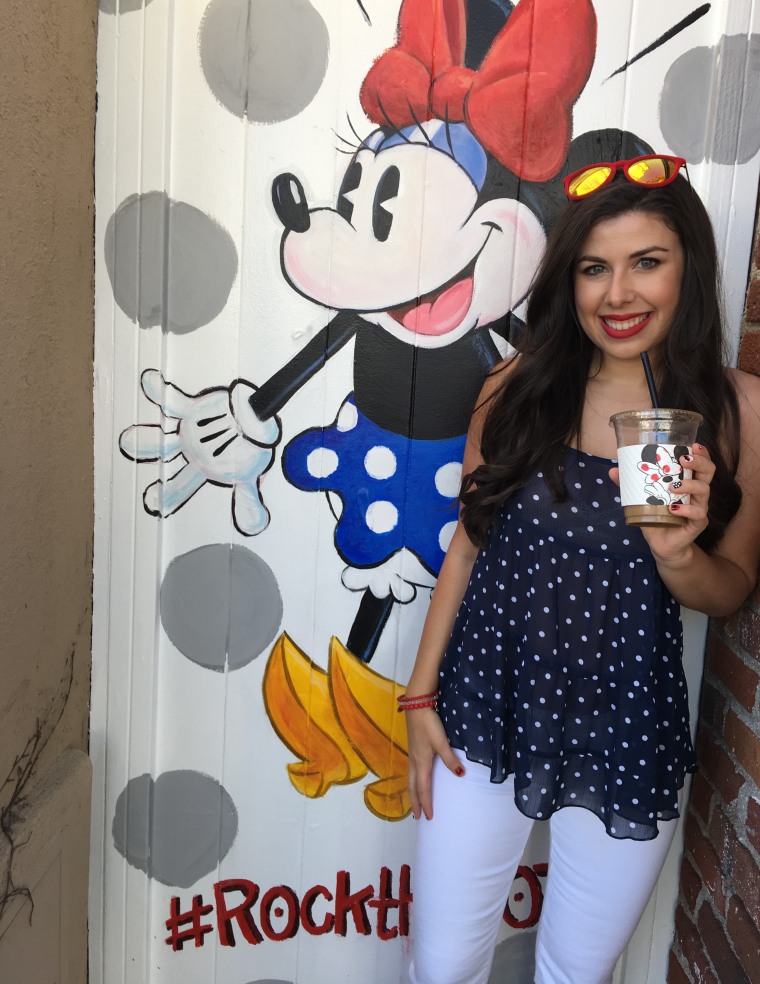 Kaplan says she loves incorporating elements of style inspired by her favorite Disney characters into her outfits.
"DisneyBounding helps adults who love Disney bring that magic home," said Kaplan. "It's also sort of like a secret club — Disney fans can tell who you are bounding as, but no one outside of the Disney community will really notice."
While Walt Disney World was unable to comment on the DisneyBounding trend, the company is aware of fans' interest in the concept: Kay has contributed to the Disney Parks Blog, sharing ideas for DisneyBound outfits to wear in warm or rainy weather. And, Kay recently led 50 Disney fashion bloggers down Magic Kingdom's Main Street USA in a DisneyBound parade commemorating the 65th anniversary of the film "Peter Pan."
Since adults are not allowed to wear costumes in Disney parks, Kay says DisneyBounding allows park-goers to get in the spirit of the day without breaking any rules. And, there are other benefits to channeling your inner Cinderella or Dumbo.
"A lot of DisneyBounders are Annual Pass Holders, which means they go to the parks a lot," said Kay. "DisneyBounding gives them a new way to experience the park each time — if you're DisneyBounding as Woody, the things you do, characters you visit and spots you take photos in may be different than if you're Bounding as Snow White."