As part of "Wear What You Want" week, TODAY Style is thanking the bold, outspoken and fearless people who aren't afraid to stand up to bullies and trolls. For more inspiration, check out the 2017 TODAY Style Heroes list.
Being a celebrity today often mean sharing your life with total strangers. And while most followers are fans, some strangers aren't as nice. What's a person to do when mean comments show up in their feed?
Here are a few of our favorite celebrities who know exactly how to shut down the haters — we love them for it!
The "Girls" actress was bullied growing up, but doesn't let that affect her now.
She told TODAY Style, "To mean girls I say ... Spoiler alert: The dorks win in the end. Those of us who were nerds and bullied and dorky and awkward-looking and may have had legs that took up 75 percent of our bodies, we win in the end because we have the drive to do it. And then, we get to go home for reunions and feel great about ourselves."
Never miss a celebrity interview! Sign up for the TODAY Style newsletter here.
The "This is Us" actress looked incredible in a feminine latex dress at the MTV Movie & TV Awards in May, but some people on social media criticized the look saying her size made it an unflattering choice.
Metz wasn't having any of the criticism and tweeted out the perfect response saying, "For the record, I wear what I want, when I want. News flash it's MY body. #thankstho."
Talk about shutting down the shamers!
Aly Raisman's strong arms took her all the way to Olympic gold. But when she was younger, bullies weren't always so kind about them.
"In seventh grade, I was wearing a tank top at school and one of the boys told me my arms were disgusting. So I didn't wear a tank top to school ever again," she told TODAY Style. "Thinking about that makes me so sad because I let one kid affect how I see myself."
She's since learned to love that part of her and see it as an asset, no matter what anybody else says.
"Now, I almost force myself to wear tank tops because you have to appreciate your body — and people compliment my arms all the time."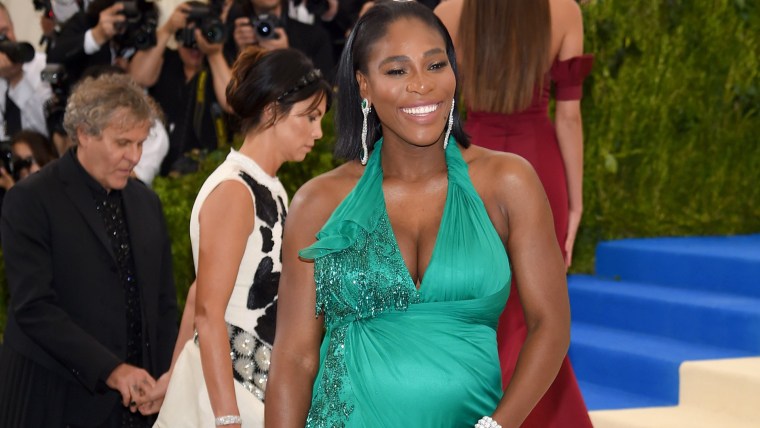 The tennis star has received negative comments about her athletic frame for years and the new mom opened up to TIME about the hurtful comments.
"I think any experience can make you stronger," Williams said. "I don't let anything break me."
Sophia Bush's voice may be raspy, but she's not afraid to use it. And she won't let anyone bully her into staying silent.
"I'm not going to let some angry, faceless hater sitting behind a keyboard silence me or prevent me from speaking my opinions or defending people who deserve it," she told TODAY Style.
Singer Jordin Sparks told TODAY Style how she deals with mean comments. "What others' opinion is of you is their business. You don't have to take it personally. You don't have to take it all in and internalize it."
Now that's a seriously powerful perspective!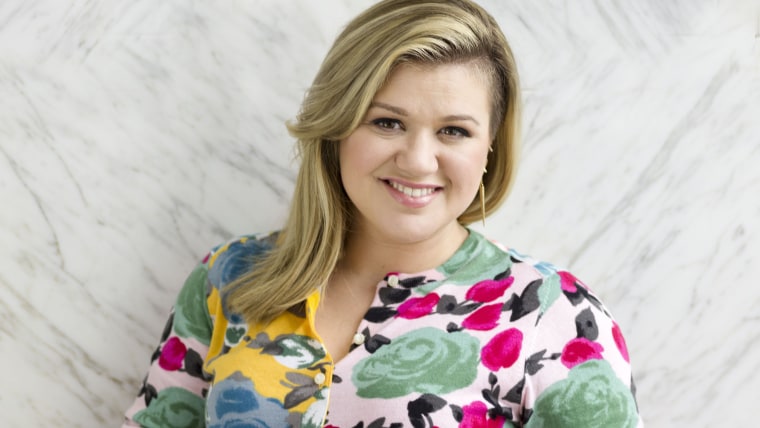 The singer had the most amazing response to a commenter who responded to one of her social media posts with the words "You're fat."
The salty tweet she posted in reply was nothing short of perfection.
Clarkson definitely got the last laugh!
Jennifer Aniston's dealt with her fair share of criticism in the media, but she definitely will not stand for it.
The actress told Vogue, "They're either fat-shaming, or body-shaming, or childless-shaming. It's a weird obsession that people have and I don't understand exactly why they need to take people who are out there to entertain you, and rip them apart and bully them?"
She sees the problem as an issue not only for herself, but for other women as well. "Why are we teaching young women this? It's incredibly damaging."
The "Younger" actress got ahead of the trolls by posting a photo of her backside at the beach on Instagram with an inspiring caption about loving her body just the way it is.
"Since websites and magazines love to share 'celeb flaws' — well I have them!" she wrote. "My body has given me the greatest gift of my life: (My son) Luca, five years ago. I'm turning 30 in September and my body is healthy and gets me where I need to go."
She continued the post saying, "Ladies, let's be proud of what we've got and stop wasting precious time in the day wishing we were different, better and unflawed."
Preach!
The host of "The Chew" had a run-in with body shamers online after posting a photo of herself on the beach in a bikini one year after giving birth to her son. Commenters called her "overweight" and unhealthy, but Oz wouldn't let them bring her down.
She told TODAY Style, "That's what killed me — some of the comments from women said, 'Well, if I still looked like that a year after giving birth, I wouldn't be wearing that bathing suit!' And that to me is a really tricky slope. Because if you have that much insecurity and you have that much self-hatred, you're going to project that onto everything you do."
Transgender model Andreja Pejic has broken barriers on the runway and in ad campaigns, but that doesn't make her immune to comments from trolls. Instead of letting them get to her, she's learned to love the features they think are flaws.
She told TODAY Style, "Sometimes I've seen comments about my knees or about my jawline or people write things like, 'she still has signs of being a boy,' and then I realized that these are beautiful features. I've grown to love them."
The "Orange is the New Black" star dealt with bullies when she was younger, but she's not having it anymore.
The actress told TODAY Style, "If I had the opportunity to go back in time, I'd tell myself: Screw everybody else and just focus on loving yourself. Love can't be found in others. It starts with you. You exude it, and then you receive it."
For the "Modern Family" star, growing up in front of the cameras wasn't always easy. "First, I was getting criticism for being completely flat everywhere, and then I started getting criticism for filling out," she told TODAY Style. "I felt like I couldn't win at all."
Over time she learned the best way to deal with the haters.
"After a while, I started to tell myself: People are going to comment regardless of what I do, so I'd rather be happy, do what I like and be who I am."
Rumer Willis has been using her voice to stand up against bullying. She told TODAY Style, "For those who feel their voice is being stifled by bullies, you have to remember that whoever is bullying you probably has to be even more sad and insecure than you are to have to put someone else down to make themselves feel better."
Looks like none of these ladies are letting the haters get in their way!