Friendship bracelets traditionally come in lanyard, yarn, or, at best, cheap fake gold. But not when it comes to mogul wives.
Ivanka Trump, businesswoman and wife of Jared Kushner, and Wendi Deng Murdoch, movie producer and heroic pie-defending wife of Rupert Murdoch, have cemented their friendship with a new limited-edition bracelet. The resin cuff, exclusively available on curated e-commerce site Ahalife.com, features a sophisticated art-deco design and is accented in diamonds set in 18k white gold.
What else would you expect from these ladies?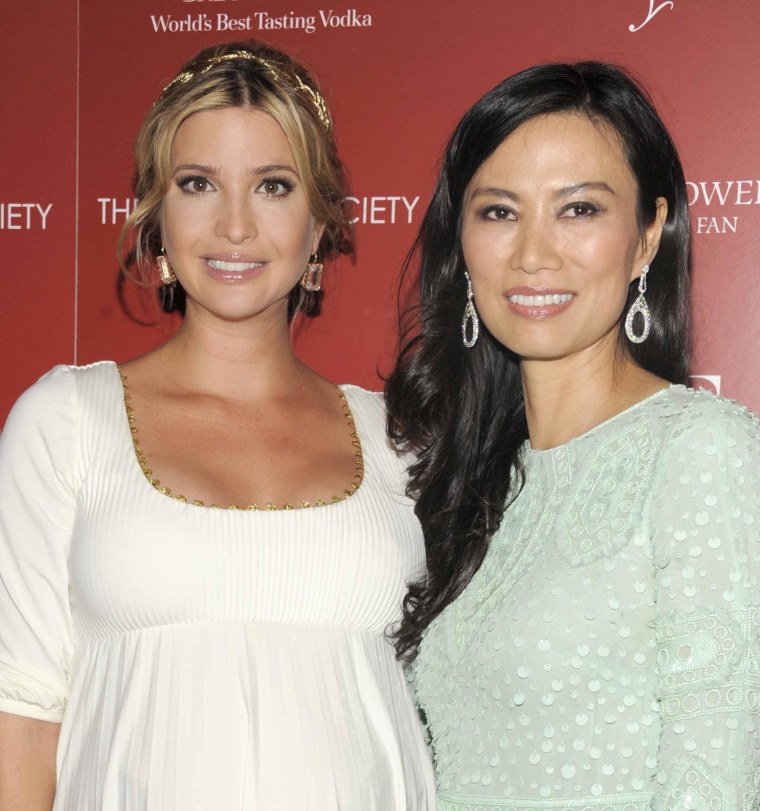 Ivanka and Wendi became friendly years ago when they lived near each other in New York's Park Avenue Trump building, and the relationship has continued despite their recent moves. "[Ivanka] got married, and we moved to a new building," Wendi told GuestofaGuest. "My children love that old building, so I come by and visit some."
Now, Ivanka is celebrating (by way of jewelry-designing) Wendi's new movie, "Snow Flower and the Secret Fan," which explores Chinese laotong, in which two women pledge eternal friendship. "The classic tale of the eternal connection between female best friends inspired Wendi and me to create something that captured the spirit of this unique relationship," Ivanka explained on Ahalife's website.
The cuffs' interiors are engraved with the Chinese character for friendship and sell for a cool $650 through the end of August. Pricey? Maybe, but you know what they say: Diamonds are a girl's best friend.
More: Who is Wendi Murdoch?
Pie in face Murdoch's 'saving grace'