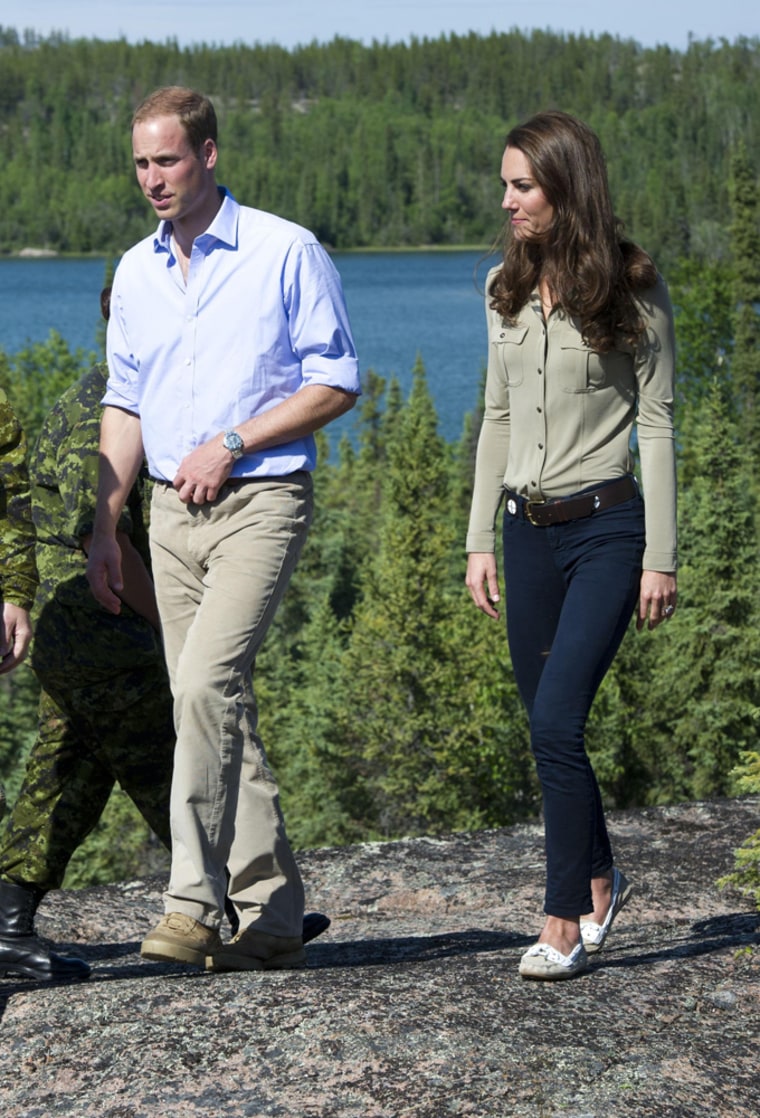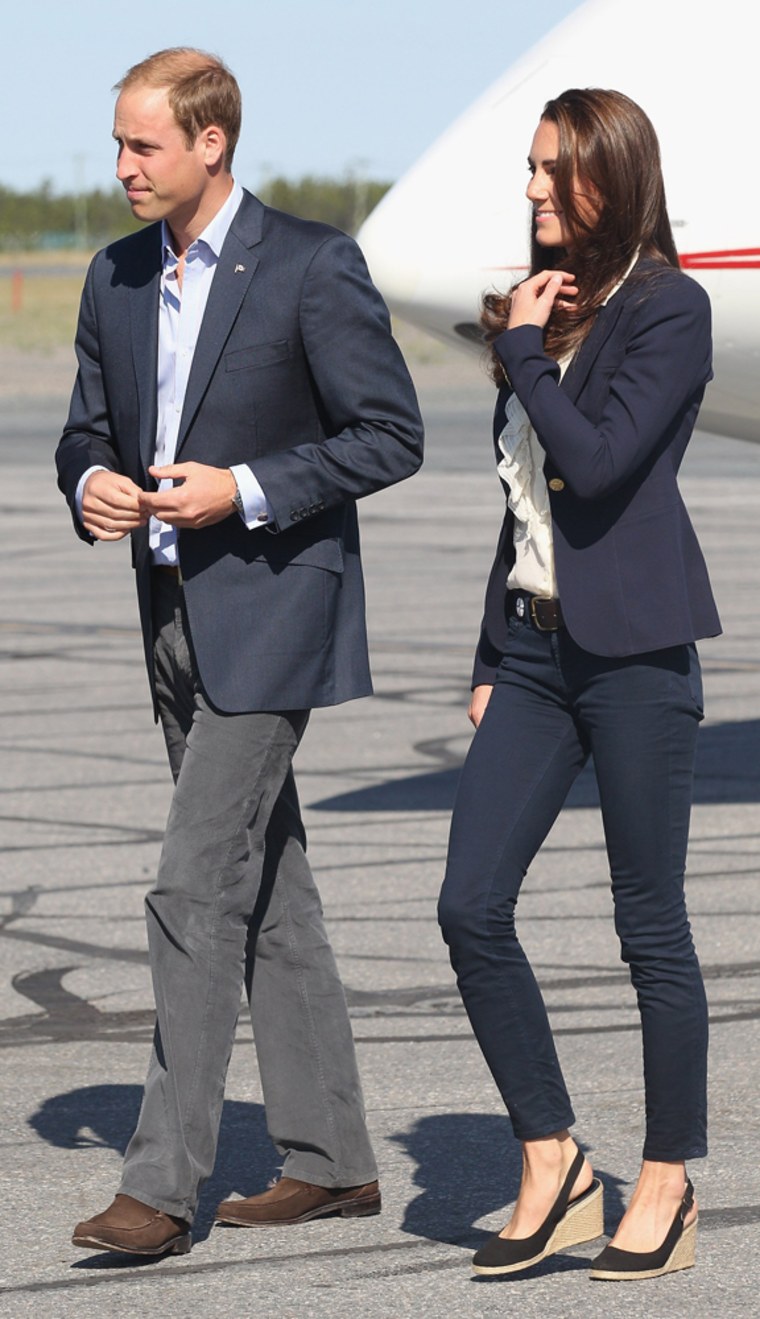 Well if it's good enough for Kate, it's good enough for us. 
When we discovered that Duchess Catherine has been wearing the same pair of J brand indigo skinny jeans many days in a row during her trip across Canada, we were horrified!
No, we weren't. We were actually delighted that Kate, as we've always suspected, really is just like us. She wore the legging-style "811" jeans on July 4, in Charlottetown, on July 5, at Blatchford Lake and on July 6, boarding a Canadian Airforce jet. (For more, check out this slideshow of Kate's royal style).
Truth is, many of us in the TODAY.com office double (and triple, and quadruple) dips our denim. Fearful of destroying the fabric's stretch and color, we often hang our jeans to dry, which means laundering them is something of a process.
It's so prevelant, we assume everyone else does it, too (unless, of course, they've invested in these awesome reversible jeans). 
What about you? How long is too long to go without cleaning your jeans?
William, Kate don cowboy hats in Calgary
Catherine's style sense and sensibility
Do you have to wear makeup at work?
Kate, way to recycle your wardrobe, eh?