The perfect T-shirt is not easy to come by, but when you find a good one, it becomes an absolute staple in your wardrobe.
They're easy to put on in a hurry and comfortable to wear all day long. On a hot summer day, they are a great option for staying cool. During the colder months, they are easily styled with a cute jacket to keep you warm.
Amazon has endless cute T-shirt options, but one contender has repeatedly stood out from the rest. This round-neck T-shirt is currently the No. 1 in bestselling T-shirt at the retailer, with a 4.4-star rating from over 3,200 reviews.
Just like we did with the T-shirt dress, leggings and jumpsuit, we asked 5 women ranging in size from small through XX-large to try on this top and let us know their honest opinions. Read on to find out what they thought.
Size Small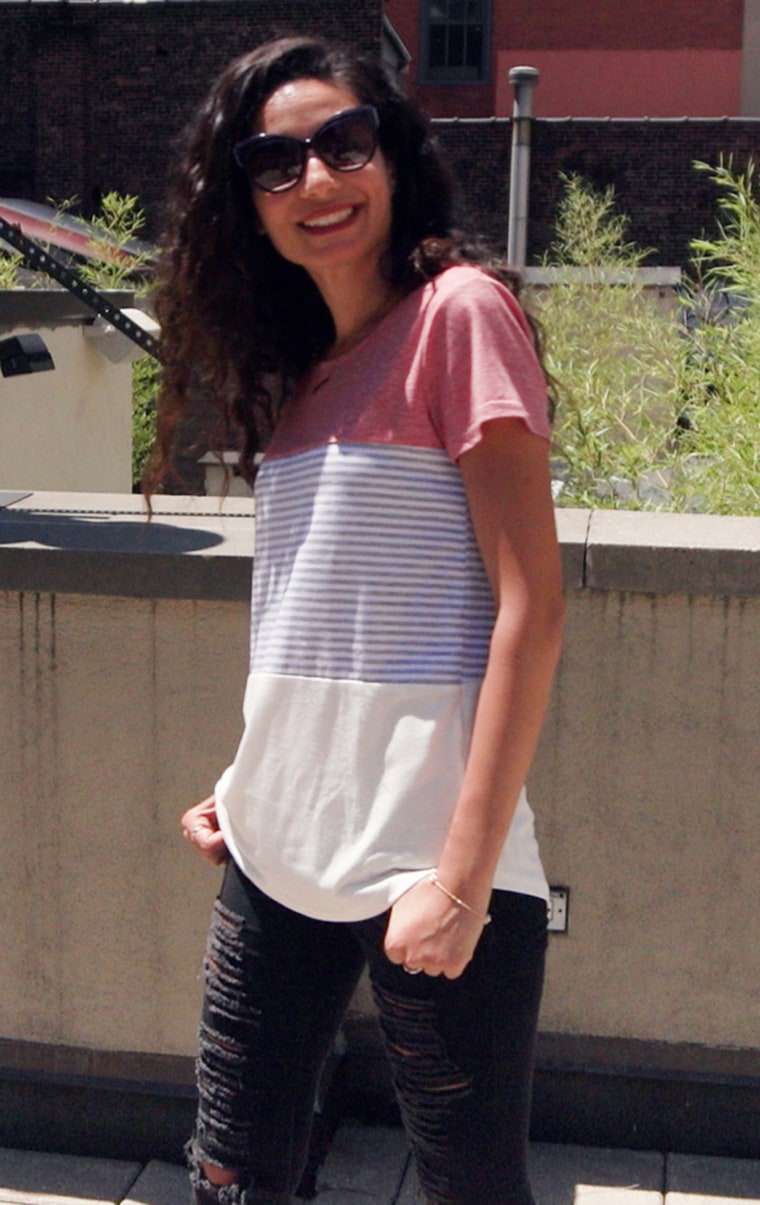 In a size small T-shirt, Christine felt cool and casual. "I don't wear T-shirts that often but it's very comfortable," she explained. She felt the T-shirt was perfect for a casual day of errands.
Christine styled her shirt with a pair of ripped black skinny jeans, a nude kitten heel, and sunglasses.
"It's easy, breezy," she said, "I can just run around the city and do things with it. Put on sneakers and a ponytail and you are good to go."
Her only complaint about the shirt was that is is a little too long: "I might just roll it up, tie it in a knot, try to make it a little shorter somehow but it's a comfortable t-shirt."
Size Medium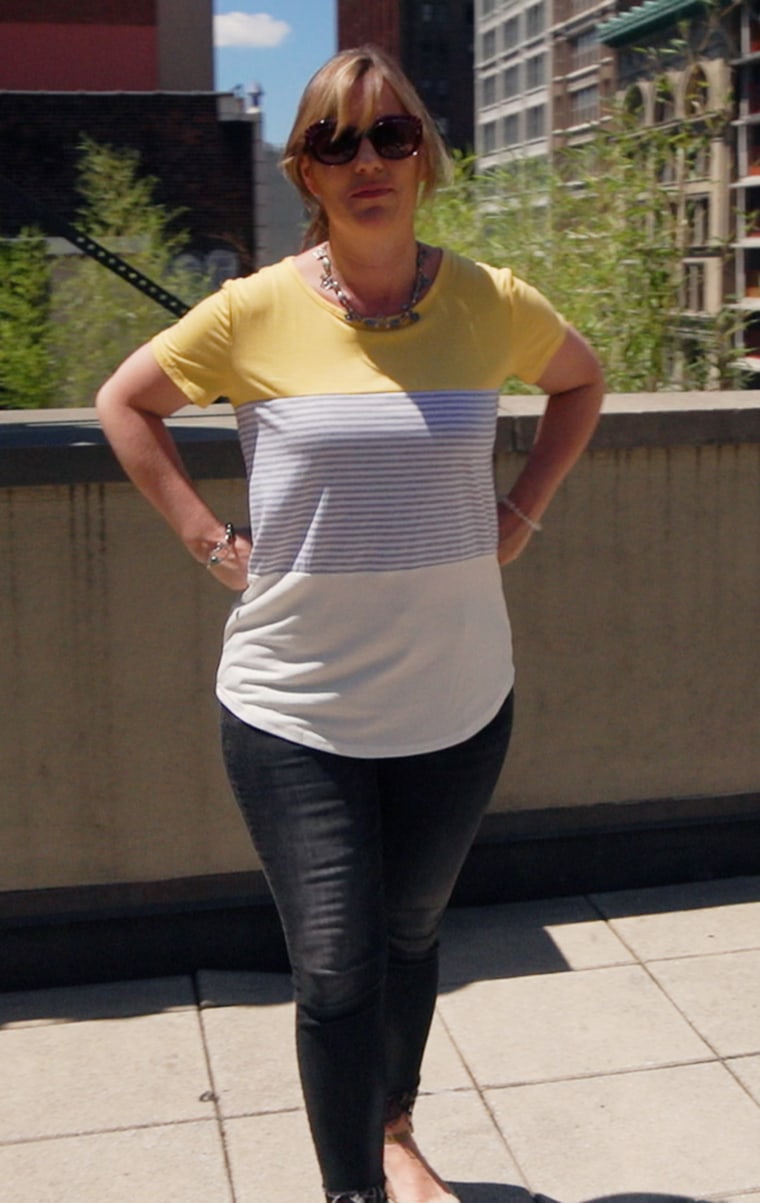 Elissa, who wore the T-shirt in a medium size, also found this look to be easy and comfortable.
"It's a nice option if you don't want to wear a logo or any sort of slogan. It's just an effortless T-shirt," she said. "I'd wear it with jeans and to the grocery store or to a picnic in Central Park."
Elissa didn't love the yellow color on her but with 8 different colors listed on Amazon, there is a stylish option to fit every skin tone and color preference.
She styled her shirt with jeans, sandals and a necklace. This is the perfect way to wear your T-shirt on a summery day. With the simple addition of a light jacket, this look can be easily transitioned to fall.
Size Large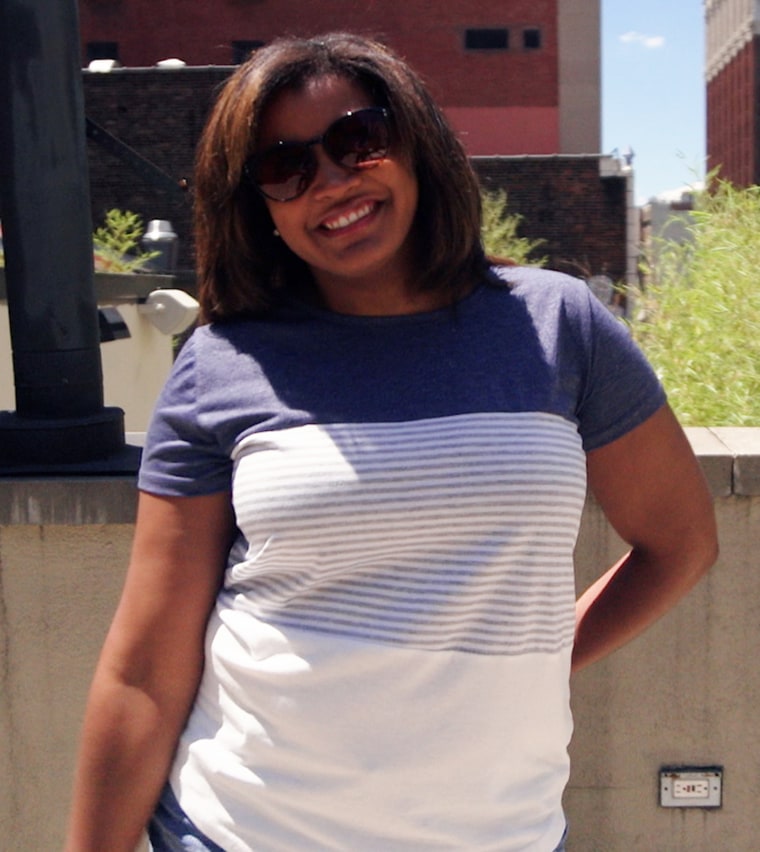 Kourtney tried on a size large T-shirt in navy blue. She paired her look with velvet slide-on sneakers and cut-off jean shorts.
"I'm normally not a T-shirt person but if I had to choose, this would definitely be the type of T-shirt I would be comfortable in," she said.
Overall, Kourtney felt this was a casual, yet stylish look.
"It's something for the weekends that you throw on for running errands and stuff. It's perfect."
Size X-Large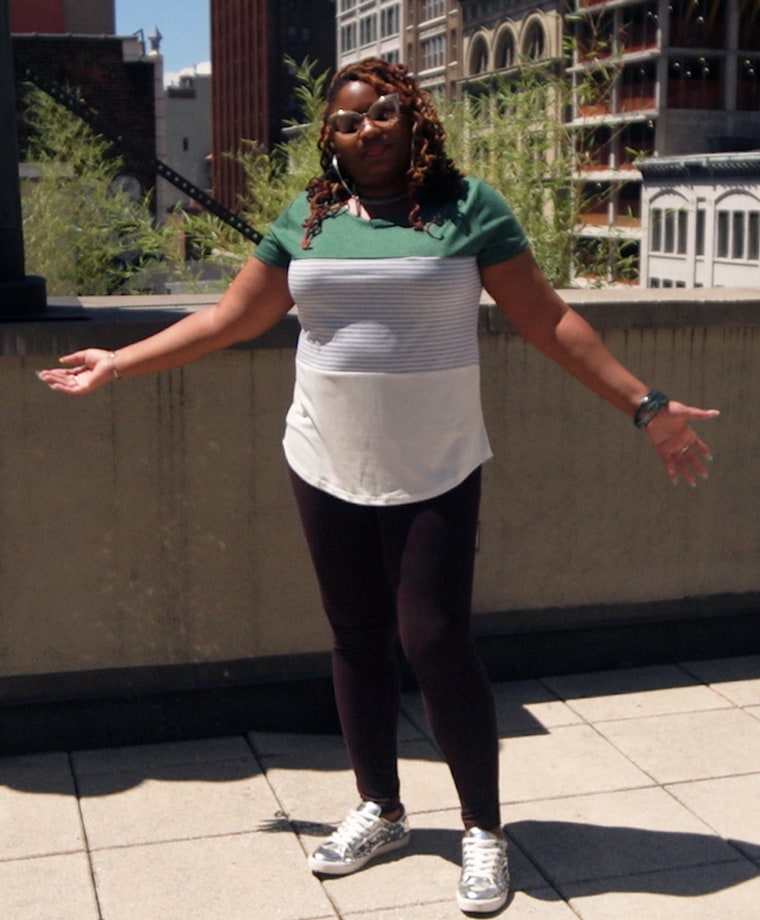 Our size X-large model, DeAndra, thought this stylish T-shirt was breathable and comfortable.
"It's very soft," she explained. "It's not very thick but it's thicker than a typical woman's T-shirt because they tend to make our shirts thinner for some reason."
For the video, DeAndra paired her shirt with black leggings and a sparkly silver tennis shoe. Her styling perfectly dressed the look up, while sticking to her desired casual vibe.
Size XX-Large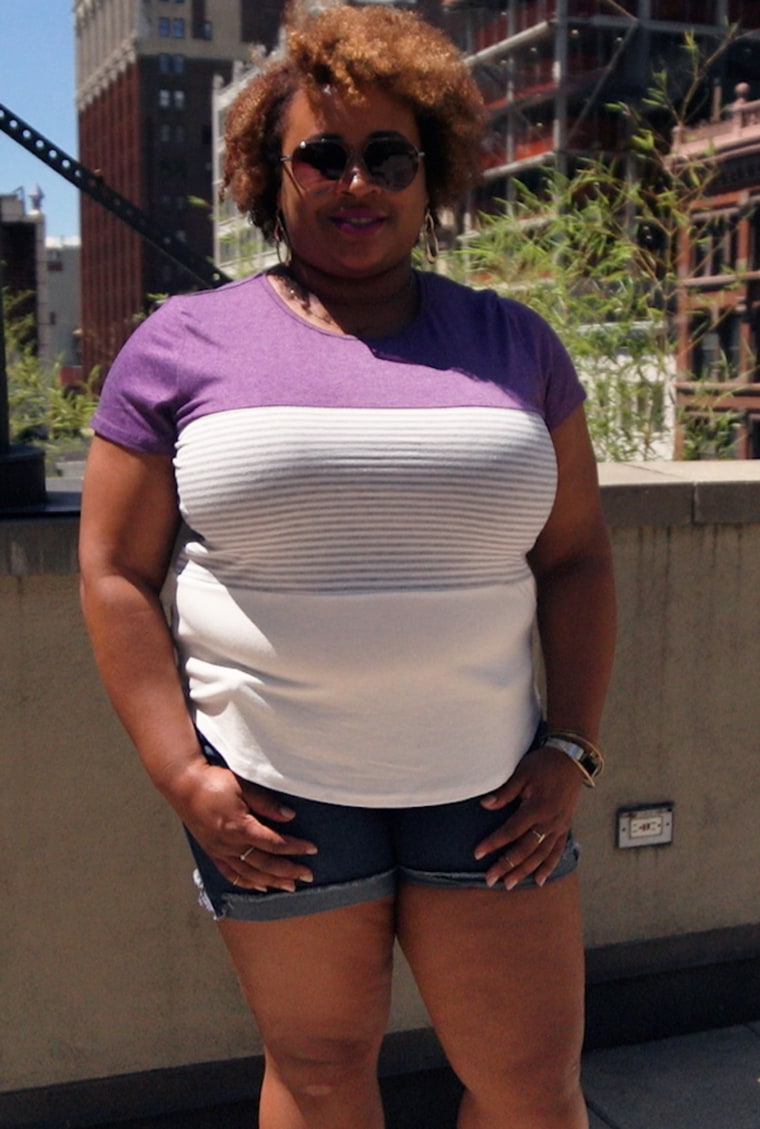 In a size XX-large, Elizabeth was a big fan of her purple T-shirt.
"I like the scalloped edge on the bottom. I felt like that was super flattering for it being a plus-size T-shirt," she said.
Elizabeth also liked the material of the T-shirt. "It felt light," said Elizabeth, "It didn't feel it was a heavy T-shirt. It's a summery T-shirt."
Elizabeth styled her shirt with jean shorts and brown sandals.
"I think I would wear it pretty much with shorts or jeans and probably to hang out with some friends. Like a bonfire or going to a park or a food truck festival or something like that," she told TODAY.
For more stories like this, check out:
To discover more deals, shopping tips and budget-friendly product recommendations, download the new TODAY app and subscribe to our Stuff We Love newsletter!