As the star of "Clarissa Explains It All" and "Sabrina, the Teenage Witch," Melissa Joan Hart has a special place in the hearts of '90s kids — and the former teen idol sported some of the era's biggest trends both on and off screen.
So, what does Hart think of her past looks? From goth to glam, she explains it all in the video above.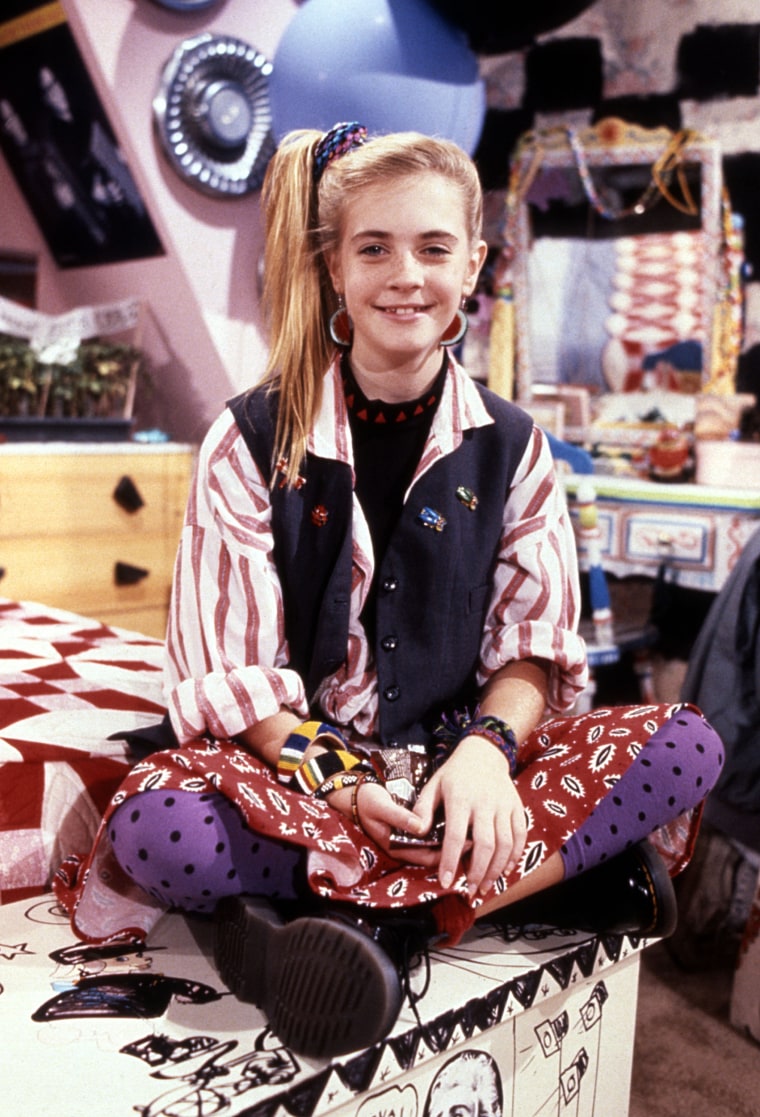 "A lot of people tell me Clarissa was a trendsetter," Hart said of the Nickelodeon heroine. "I would never have put this together myself, so the men's shirt with the vest with the low turtleneck, with the leggings, with the skirt, with all different colors and patterns and pins and earrings, and a side ponytail with a scrunchie. And the combat boots with the extra socks; there's a lot of cuffing and bracelets and stuff going on there. And of course the eyebrows. The eyebrows are not to be missed."
"Clarissa definitely had better style than Sabrina," she added. "Sabrina, I think in the beginning in the first season, I wore like women's pantsuits and stuff. I'd always wear a blazer with a skirt that matched, like I was going to the office or something, instead of high school. So it was a little weird. Pantyhose. I constantly wore pantyhose on 'Sabrina.' Clarissa had the cool leggings going on."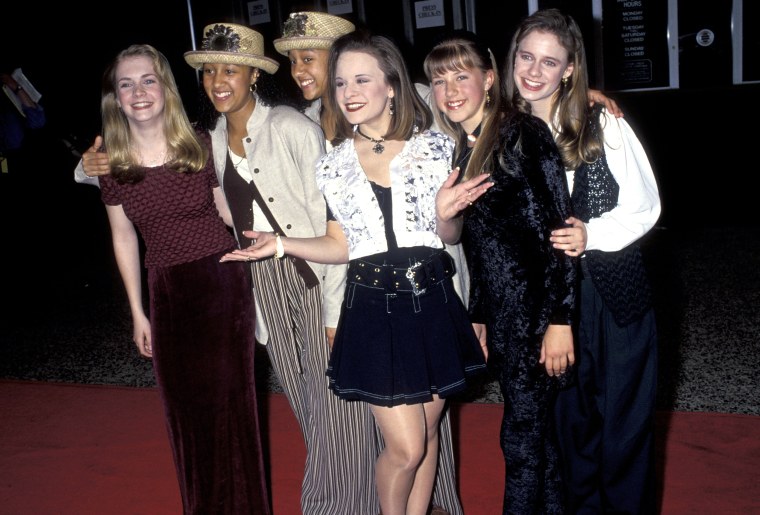 "First red carpet — so, I didn't know what I was getting myself into," said Hart of this epic '90s gem. "I showed up in a limo. When I did 'Clarissa,' I was working in Orlando, Florida, so we didn't have red carpet events. So I showed up at this, I think it was a Nickelodeon Kids' Choice Awards or something, and I get out of the car, and I knew Jenna Von Oy from our audition days and just being kids. But I got to meet the Mowry sisters and the girls from 'Full House.' It was just awesome."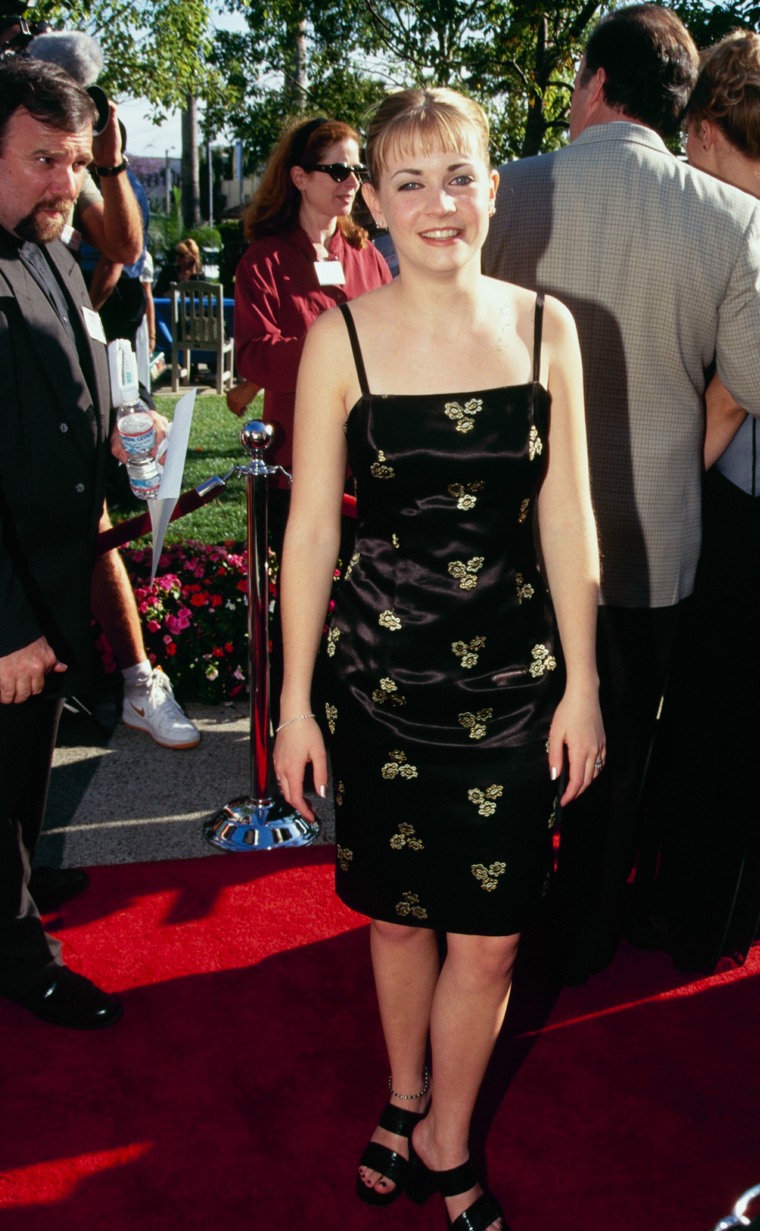 "I think for my age, it was pretty appropriate," Hart said. "I mean the short bangs, that was very in at the time. You wanted to do the tiny, tiny bangs. I rocked that for a little while."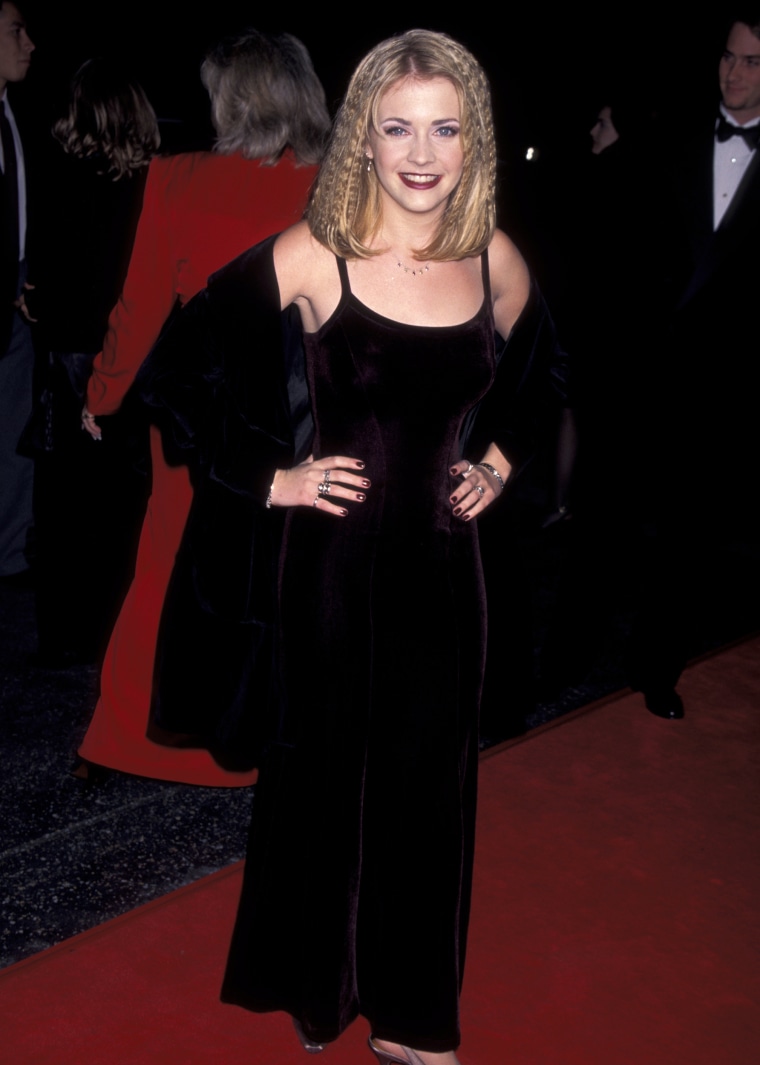 "This was probably the closest I got to goth," Hart observed. "I always wanted to be gothic. And I really don't have the energy to pull it off; it's a lot of work, and this is probably the closest I got. I think this was a long, black velvet dress with a black velvet capelet thingy. And of course, the crimped hair. It's just so of the era. Maybe in 10 years, people will be doing this again, but I don't think the crimped hair should come back."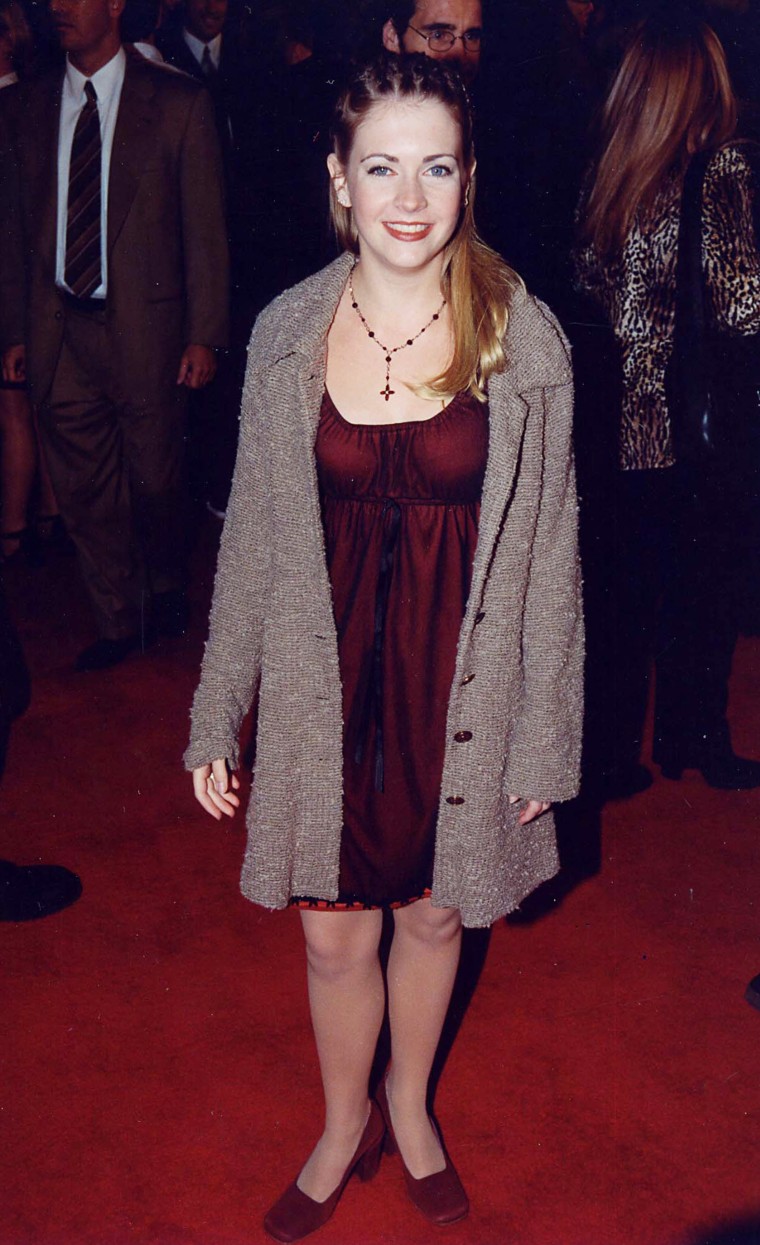 "This was again trying for the goth thing a little bit," Hart admitted. "And then of course it was cold; I had to put on a jacket! I put on some crappy, loosely knit grandma jacket, and then I had the butterfly pins. I think I did my makeup in this too. Not my best look."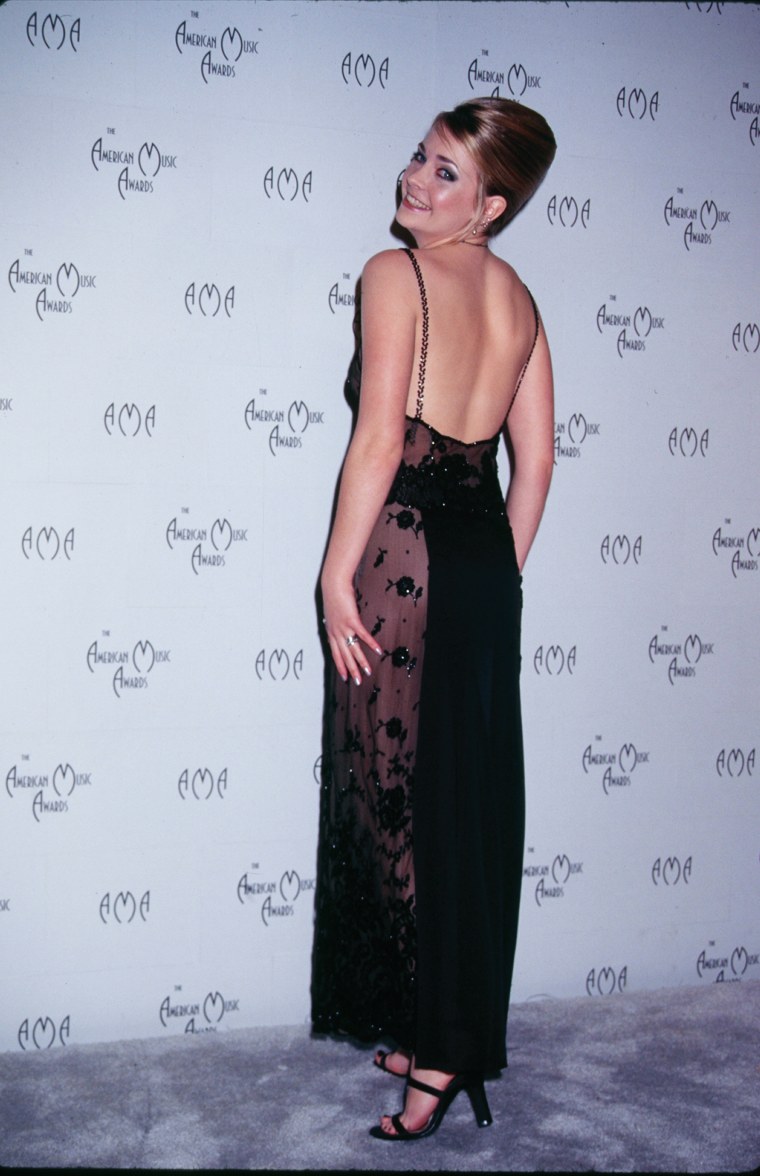 "This was the first glamorous red carpet I ever went to and I loved this dress," Hart said of her 1997 American Music Awards look. "I want to say it was a Versace, or Valentino ... some great designer. And it was see-through on both sides, so it just kind of covered the front and the back and I felt very sassy. I just loved it. You can tell I feel a little uncomfortable, because my shoulders are kind of up, like 'Hee hee, what am I doing? Can you see my butt?' But also, just kind of loving the glamour of the red carpet and the hair and makeup all done up. Obviously, somebody else got me ready for this, so I was feeling pretty good."