If you've ever wanted to go on a real photo shoot, we have the next best thing.
Ashley Graham gave TODAY a behind-the-scenes tour of her shoot for the Sports Illustrated swimsuit issue. As the first size-14 model to ever be on the pages of the magazine (nevertheless the cover!), she's well aware of the enormous impact she's going to have on people all over the world.
"We're making history," she told TODAY. "And this issue is dedicated to all my curvy women out there."
The shoot took place in Turks and Caicos, and Graham took TODAY all the way from her hotel room in her robe to the beach in her bikini — as she looked beautiful all the while.
While Graham is a part of Sport Illustrated's historic swimsuit issue which features three women with different body types on three different covers, she's quick to point out that she doesn't prefer to be referred to as a "plus-size" model.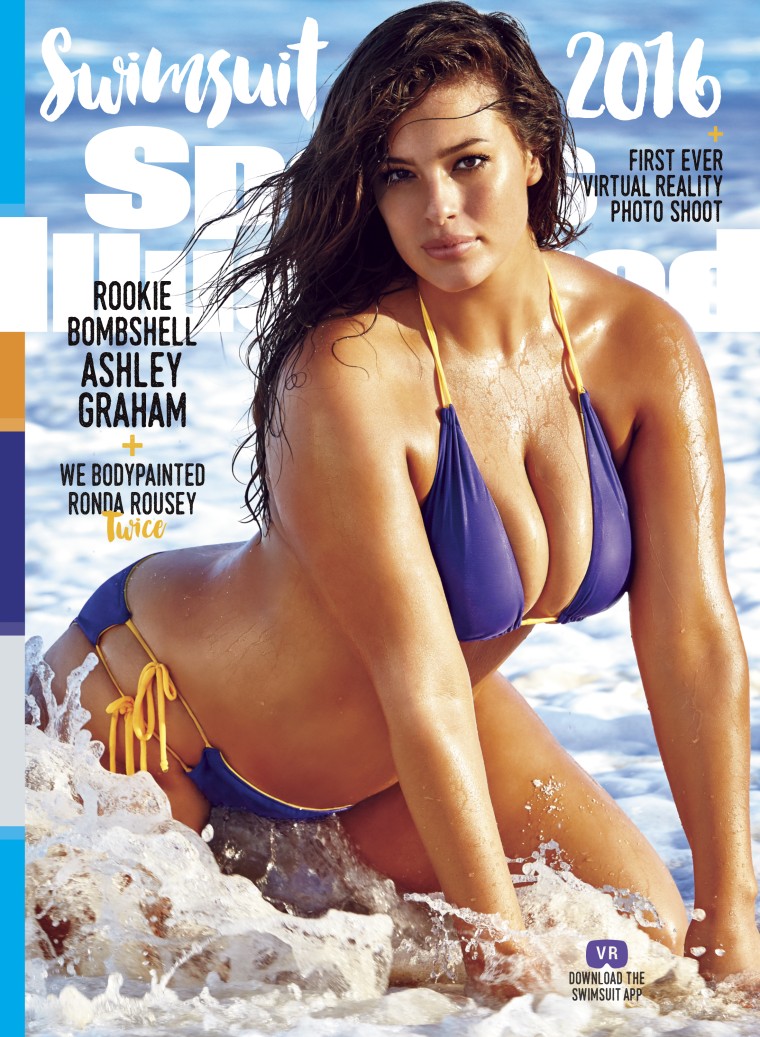 "The term 'plus-size' to me has a terrible meaning," she admitted. "It's: 'You're fat, you're out of shape, you don't take care of yourself.' I really want to get rid of labels. I think that the world would just be a better place without them."
RELATED: Model Ashley Graham to appear in Sports Illustrated's swimsuit edition
After all, curves and imperfections are, as she puts it, the "new beautiful."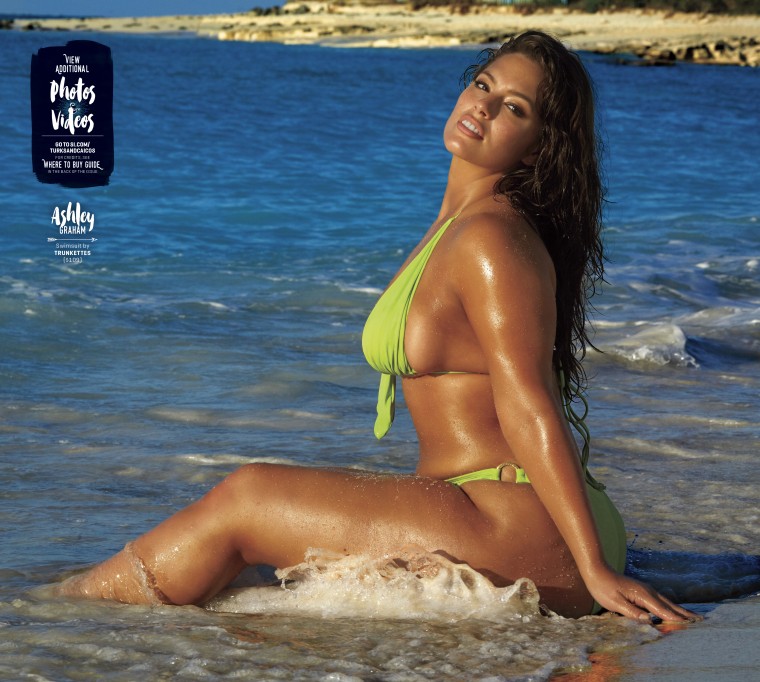 Going along with that sentiment, while Graham's working each day to stay fit and strong with exercise, she's game for a treat every now and then.
"I will have a green juice in the morning," she said during the shoot, smiling and opening a bag of chips. "But I will also have a chip in the afternoon. You have to keep the energy level up."
RELATED: Plus-size model Ashley Graham's lingerie line shows sexy doesn't have to mean skinny
She concluded by addressing the courage it takes for her to pose alongside models of more traditional sizes.
"I think flaunting your curves does take a lot of guts," she said. "But I think for those women who don't feel comfortable with the skin that they're in, I always encourage them to look in the mirror and start talking to their body."
"Because the more you actually get to know your body and start to appreciate different things on it, then the more you're going to love the woman that you are."