Amid the spectacular pomp and circumstance of every British royal wedding from Princess Victoria in 1840 to Kate Middleton in 2011, there has been a sweet and subtle tradition linking every bride.
Every royal bouquet contains a sprig of myrtle, a tradition that began with Queen Victoria and continued with the Duchess of Cambridge's wedding to Prince William six years ago.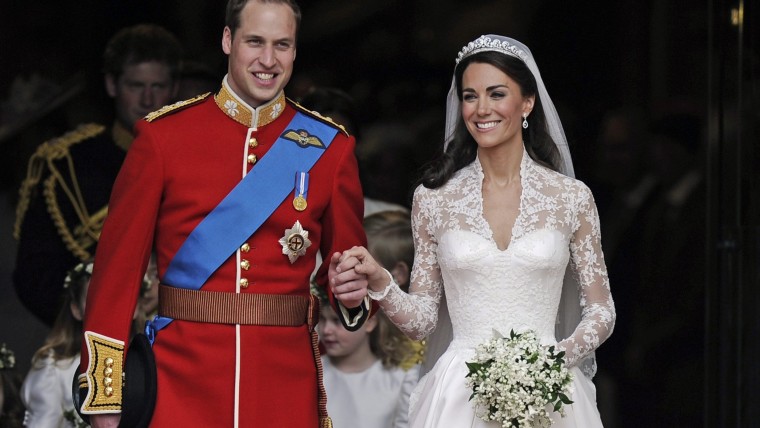 Princess Diana and Queen Elizabeth II also had sprigs of myrtle in their bouquets, which symbolizes good luck in love and marriage.
Not only is the myrtle part of the tradition, it all comes from a royal bush that is more than a century old.
The royal myrtle plant was given to Queen Victoria in the 1800s by the grandmother of her husband, Prince Albert. It was originally in Gerrmany and then was brought back to the Isle of Wight by the royal couple, according to the London Telegraph.
The garden where the bush is located at the terrace of Osborne House, Victoria and Albert's holiday home on the Isle of Wight, was opened to the public in June.
Royal bouquets usually contain predominantly white flowers. Along with the myrtle, Duchess Kate chose a bouquet with hyacinths, lily of the valley, and of course, Sweet William as a tribute to her husband.
All of the brides since the late Queen Elizabeth I have also left their bouquets in the same spot following the wedding. Elizabeth left her flowers at the Tomb of the Unknown Warrrior at Westminster Abbey after her wedding to King George VI to honor his brother, who was killed in World War I.
Follow TODAY.com writer Scott Stump on Twitter.