Before Miss Georgia Betty Cantrell was crowned Miss America on Sunday night, she was asked to give her take on the defining question of our time: Did Tom Brady cheat?
Cantrell had 20 seconds to weigh in on the Deflate-Gate controversy surrounding the New England Patriots quarterback, and her rambling answer took her from being unsure to definitely thinking he cheated.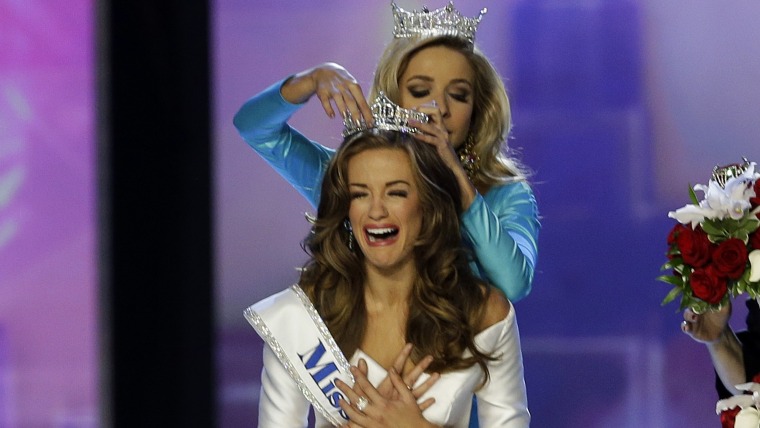 "Did he cheat?" Cantrell said. "That's a really good question, I'm not sure. I think I'd have to be there there to see the ball and to feel it to make sure if it was deflated or not deflated, but if there was any question there then yes, I think he cheated. If there was any question to be had I think that he definitely cheated and he should have been suspended for that. That's not fair."
So Brady may not have cheated but if there are any questions about it then he definitely cheated and should be suspended right now...Got it. Case closed.
Luckily for Cantrell, her all-over-the-place answer wasn't quite on the level of Miss Utah's "create education better" flub in 2013, and she was still able to take home the win.
Follow TODAY.com writer Scott Stump on Twitter.