Talk about fast fashion.
In just a few minutes, a new video gives viewers a century's worth of fashion history — from parasols popular in the early 1900s to the boyfriend jeans of today.
The viral clip comes from the lifestyle blog Mode, and starts in 1915, with a model wearing a long-sleeved, emerald green dress and swinging a parasol before zipping along to 1925, where she changes into a Gatsby-esque look complete with a cloche hat and white gloves, an outfit perfect for the jazz age. A denim jumpsuit brings us back to the '70s and a floral minidress with a black choker remind us of popular fads from the '90s.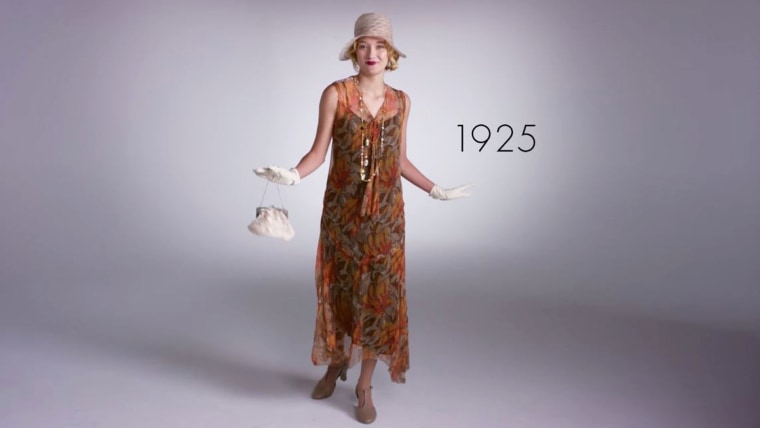 The video runs through 11 looks — one for each decade between 1915 and 2015, demonstrating how often fashions change and trends are recycled. And there are props, too. (Think hairspray for the 80s, and a smartphone for selfie-taking fashionistas of today.)
If this sounds familiar, you're probably thinking of the "100 Years of Beauty in 1 minute" video series, produced by The Cut, which showed us how hair and makeup looks have changed throughout the decades.