Those "piece-y layers" you requested? Way too poufy. The bangs you've been wanting for years? Alarmingly short. It's yet another haircut disappointment, but perhaps it was preventable. We went straight to the pros for answers on how to talk to your hairdresser — and go home with the best cut of your life.
1. Dress for the style you want
Sure, your outfit will be obscured by a smock for most of your appointment, but your clothes, accessories and makeup still send visual cues to a new stylist. "I can tell a lot about a women just by the shoes on her feet and her handbag," revealed Ted Gibson, who created Idina Menzel's stunningly soft Super Bowl waves. Looking for a cut with clean, modern lines? A hardware-free bag and sleek jewelry will increase the chances. Want a style with a vintage touch? Wear that cute ModCloth cardigan with the colorful buttons. "You don't have to wear a ball gown to the salon, but please don't wear a sweat suit — I hate them!" joked Gibson. "Just be yourself!"
2. Bring "yes" and "no" photos
"I love when clients bring in pictures!" said Julie Dickson, founder of New York City's Fox & Boy boutique salon, known for its focus on personal attention. "Show me what you want, show me what you don't want, bring it all! I won't be offended." Photos are especially key for communicating length and color preferences, notes Dickson: "My definition of strawberry blonde is probably very different than yours, as is the phrase 'too short.'"
Bonus: When you're gathering your inspirational photos, don't limit yourself to red carpet shots of celebrities. Those styles are often coiffed to perfection and enhanced with extensions. Street style photos, catalog shots from a brand you love and photos from your salon's Instagram account can yield inspiration that works in real life.
3. Be realistic
"I cannot stress this enough — manage your expectations!" said Gibson. "If you want a lob, but only have enough hair for a bob, you probably won't be able to get what you're looking for, at least not at this appointment." Dickson agrees: "Texture, color, density, and age (yes I said it!), all dictate what your hair can and can't do. If you have fine, Norwegian cornsilk hair, it's not wise to show your stylist an image of a wild, curly, coarse-haired Italian beauty."
4. Discuss your day job — and your downtime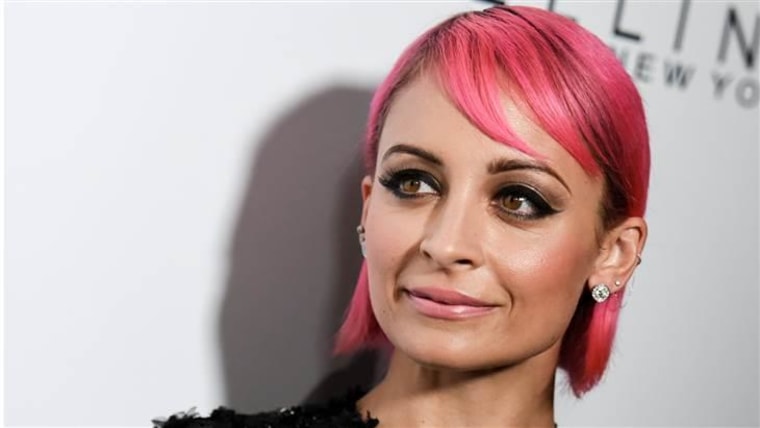 Pretend you're writing your Match.com profile: Your stylist wants basic biographical info plus a few tidbits that hint at your personality. "A girl who works on Wall Street probably has a different definition of a 'cool' haircut than a musician," Dickson said. "If it's important to look traditionally professional [some of the time,] or if you're drawn to a particular era, let us know! Tell us what kind of music you listen to, artists and movies you like, etc. It's fun for us to take the information you give, figure things out, and create a great look!"
5. Spill your hair history
"Please tell your stylist what you've done to your hair previously," said Dickson. "This includes any permanent or semi-permanent hair color, keratin treatments, hennas, if you heat style it often, or if you are a swimmer. They can all affect the result of any color, cut, or chemical service you get."
6. Get into details
"The word 'trim' is extremely relative from person to person," says Gibson. "Make sure to demonstrate how much hair you'd like cut off." Asking for bangs? Bring out the adjectives. Words like "blunt," "strong," "soft," and "wispy" will convey your desired look. And if you're after layers, it's worth taking a spin in your chair to discuss them from all angles: Do you want layers that continue all around the head or simply frame the face?
7. Leave your exes at the door
"Remember that there are a hundred ways to bake a cake," said Dickson. "We all have our own techniques. Even if you were extremely happy with your last stylist, it may not be the best idea to ask your new stylist to 'follow' what was previously done. If I'm trying to follow someone else's cut, it's usually not as good as theirs, and it's usually not as good as mine would have been either." The exception: "Do tell us if you've had bad experiences with certain tools, like razors or thinning shears. We don't have to use them."
8. Schedule a styling lesson
Sometimes, you love a cut in the salon (yay!) and the unhappiness sets in at home when you realize you can't recreate that magical lift or texture at home. The solution: Make an appointment for a styling lesson. Most stylists will be happy to show you how to tease, curl and texturize if you set aside adequate time for the tutorial.
9. Curly hair? Style before you cut
"To ensure a good experience, curly girls really need to do their homework and seek out a stylist trained in dry-cutting and other techniques for curly hair," said Jacquelyn Walent, senior stylist/artistic educator at Devachan Salon. "If you're afraid or feel hesitant to cut your hair, ask the stylist to just cleanse and style it the way they would recommend you do at home. It's not permanent like a cut and might be what you need while getting to know each other!"