When Gwyneth Paltrow decided to share her beauty routine with The New York Times, we decided to pay attention!
After all, the 43-year-old star has a youthful look and healthy glow we'd be happy to have ourselves.
But we soon learned she has something else: a high tolerance for pain.
MORE: Drink hot water with lemon? Here are 6 things Jennifer Aniston does each morning
Paltrow told the Times that she's "always the guinea pig" and "open to anything," and then she proved it by sharing one of her favorite treatments.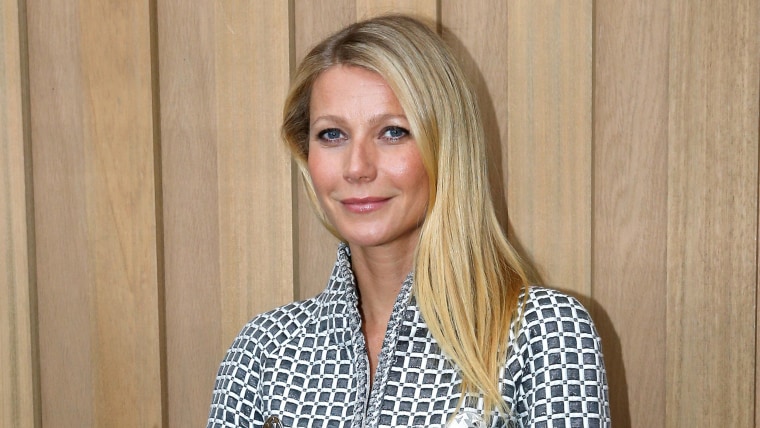 "I've been stung by bees," she said.
And, yeah, she means voluntarily.
According to the actress, the ancient treatment is called apitherapy — though for some of us EpiPen-therapy might be a better name for it.
"People use it to get rid of inflammation and scarring," she explained. "It's actually pretty incredible if you research it. But, man, it's painful."
Thankfully there's no pain involved with one of her other recommendations — her own Goop brand Instant Facial — unless we're counting the sting to our wallets. The product that leaves her "glow-y" also costs $125 for less than two ounces.
But just when we thought Paltrow's tips might be out of our budget — or out of our not-getting-stung-by-bees comfort zone — we discovered one beauty tip about balance we can really get on board with.
MORE: Gwyneth Paltrow on TODAY Show: Giving all to Goop, will 'return to acting probably'
Paltrow's long been known for a lifestyle that includes a strict and healthy approach to eating. But as it turns out, in recent years, she's found room for some dietary fun, too.
"I think I see now that life is really a balance," she said. "And it's great to eat nutrient-dense organic food, if you can. It's also really great to drink a vodka and have French fries."
Yes, it is!
Follow Ree Hines on Twitter.