1. Santa Catarina and Iguassu National Park, Brazil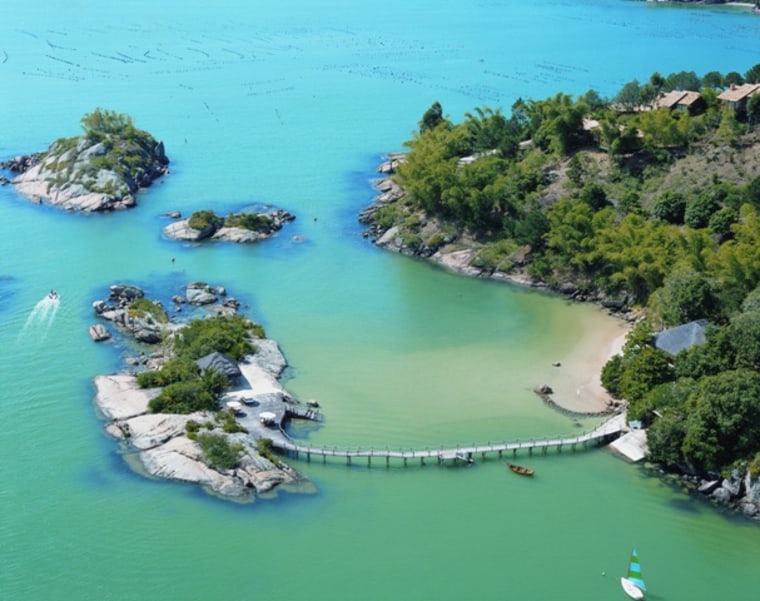 Melissa and Jeremy will fly roundtrip on LAN Airlines, with their first stop being Santa Catarina for a stay at Ponta dos Ganchos. This romantic resort is situated on a small point nestled between two charming fishing villages and surrounded on three sides by the sea of the Emerald Coast. Melissa and Jeremy will settle into their Emerald Villa, complete with dry sauna, spa bathroom, private deck with plunge pool and amazing sea view. While there, they will enjoy a romantic private dinner on the island and the exclusive SPA by Christian Dior. The best scuba diving in South Brazil, Arvoredo Island, is nearby, in addition to excellent destinations for boat trips, such as Anhatomirim Island and the Baía dos Golfinhos.
From Santa Catarina, Melissa and Jeremy will fly to Iguassu Falls, a two-mile wide curtain of water — 275 waterfalls in all — crashing 300 feet over a series of precipices into a spray-filled gorge. Truly one of the most spectacular sights of southern Brazil and the whole of South America. They will stay at Hotel das Cataratas, the only hotel located within the Iguassu National Park. Just a two-minute stroll away, only guests get to enjoy the Falls every morning before the park opens to the public. Melissa and Jeremy will have a private guide and walking tour of the Brazil side of the falls, and an excursion to Argentina for a private guided tour of the Argentine Iguazu Park for a look at the largest waterfall, Devil's Throat, and the rainforest, followed by a boat tour through the Canyon of the Iguassu River.
2. Phulay Bay, a Ritz-Carlton Reserve — Krabi, Thailand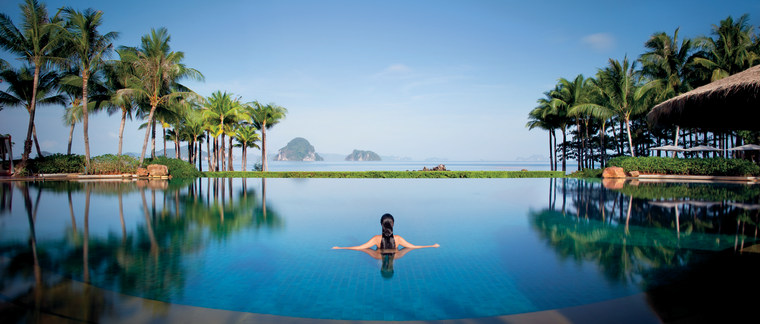 Melissa and Jeremy will board Etihad Airways for exotic Thailand. They'll venture to a captivating corner of the world, where glistening sands and blue skies converge with the Andaman Sea. Set on the shores of the Andaman Sea, Phulay Bay, a Ritz-Carlton Reserve, offers unspoiled views of the naturally rugged shoreline and dramatic limestone karsts that make up this beautiful part of southern Thailand.
Five nights in a Phulay Bay Royal Beach Villa, complete with a couple pavilion bathtub and private pool overlooking the Andaman Sea, await our couple. They will be treated to 10 hours of Spa Rituals by ESPA Destination Spa, a private BBQ dinner by the beach and a selection of daily tailor-made activities to explore and discover Krabi's magnificent natural beauty. Melissa and Jeremy will enjoy a day trip aboard a luxury yacht cruising to a paradise island where their private butler will indulge them with a gourmet picnic. And no trip to Thailand would be complete without an up close and personal encounter with the Asian elephant. These gentle giants hold a special place in Thai culture and a ride on elephant back through streams, fields and forests will create an unforgettable experience for our couple.
3. Parrot Cay, Turks and Caicos Islands

On the island of Parrot Cay in the Turks and Caicos Islands in the Caribbean sits Parrot Cay & COMO Shambhala Retreat, part of COMO Hotels and Resorts. Crystal-clear turquoise waters surround 3.2 miles of white sand beaches. This trendsetting private-island resort on a gorgeous beach with a serene Asian aesthetic offers a quiet setting, top-notch spa, and has hosted celebrity weddings such as that of Ben Affleck and Jennifer Garner, who married in the sand and then honeymooned on the property. There are no cars on the 1,000-acre private isle; guests get around via golf cart. For their Ultimate Honeymoon at Parrot Cay, Melissa and Jeremy will arrive by private boat, where they'll be greeted with champagne. While spending seven nights in their own villa, they'll have a personal butler to assist them throughout their stay. A number of activities await them, including a four-hour Day Dream Getaway to Iguana Island for some exploring, snorkeling the pristine barrier reef, and a sumptuous lunch on the island's stunning beach; a Private Guided Snorkeling Experience to discover Parrot Cay's underwater life another day; and a Private tour of the island of Parrot Cay. Known for its world-class spa, Melissa and Jeremy will enjoy all that the resort has to offer, including a private poolside dinner at Lotus restaurant, a dinner in their villa prepared by a private chef, an evening at the resort's Spa cottage, which includes massage and dinner and a beach barbecue and bonfire. 
4.  Lisbon and Madeira, Portugal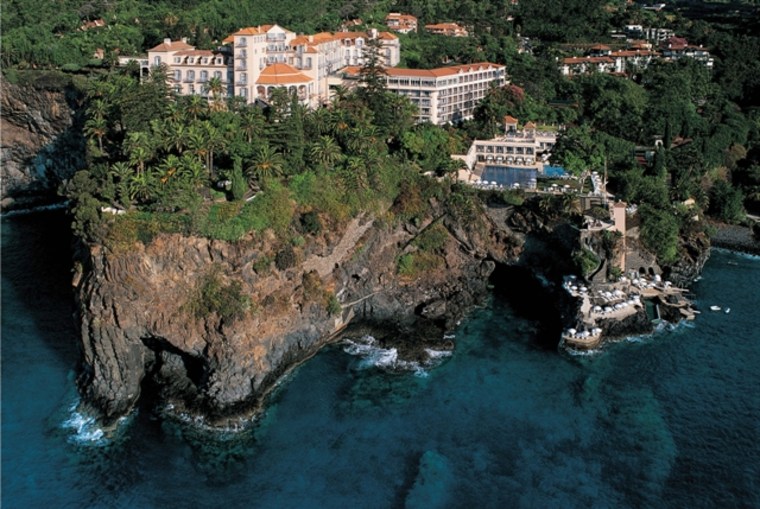 Melissa and Jeremy will fly Lufthansa German Airlines to beautiful Portugal! Located in the heart of the city, the Four Seasons Hotel Ritz Lisbon rises from one of Lisbon's seven hills and is one of the most prominent landmarks in the city. Melissa and Jeremy will be walking distance from the historic old town and can explore this beautiful city at their leisure. During their stay, Melissa and Jeremy will receive two spa treatments, special amenities in their room daily and will experience Four Seasons' renowned service.
From Lisbon, Melissa and Jeremy will continue on to the island of Madeira, for a stay at Reid's Palace, an Orient-Express Hotel. Situated in the Atlantic off the West African coast, just north of the Canaries, Madeira is a popular year-round resort noted for its Madeira wine, flowers, and embroidery artisans, as well as its New Year's Eve celebrations that feature a spectacular fireworks show, which is the largest in the world according to the Guinness World Records. Set in subtropical gardens overlooking the Atlantic Ocean, the legendary Reid's Palace Hotel has, for more than a century, been the ultimate place to stretch out in the sun and relax. Its gardens are internationally renowned, and now feature a spa tucked in among the trees where Melissa and Jeremy will enjoy a massage for two in the SPA's couple's suite, complete with a jacuzzi and fantastic sea view. While there, the couple can enjoy water sports, hiking the mountains, Madeira wine tasting and Portuguese language classes as well as dance classes. During their stay, Melissa and Jeremy will also have a romantic dinner by moonlight.
For more great travel ideas, visit Virtuoso.com. Related: Voting ended on Wednesday, Sept. 29th, at 9:00 pm EST. Want to keep up with TODAY's wedding? TODAY will throw a modern wedding for one lucky couple, live on Sept. 30th! Walk down the aisle with us as we plan the big day, and share your own wedding memories — the good, the bad and the funny. Become a Facebook fan and follow the exciting progress!