John and Jean Stean met as students at Duke Divinity School, and their meeting was, indeed, divine.
The Virginia Beach and Long Island natives came together in Durham, North Carolina, three years ago when John was starting his first year at the school, and Jean was going into her second. She was instantly drawn to his musical inclinations.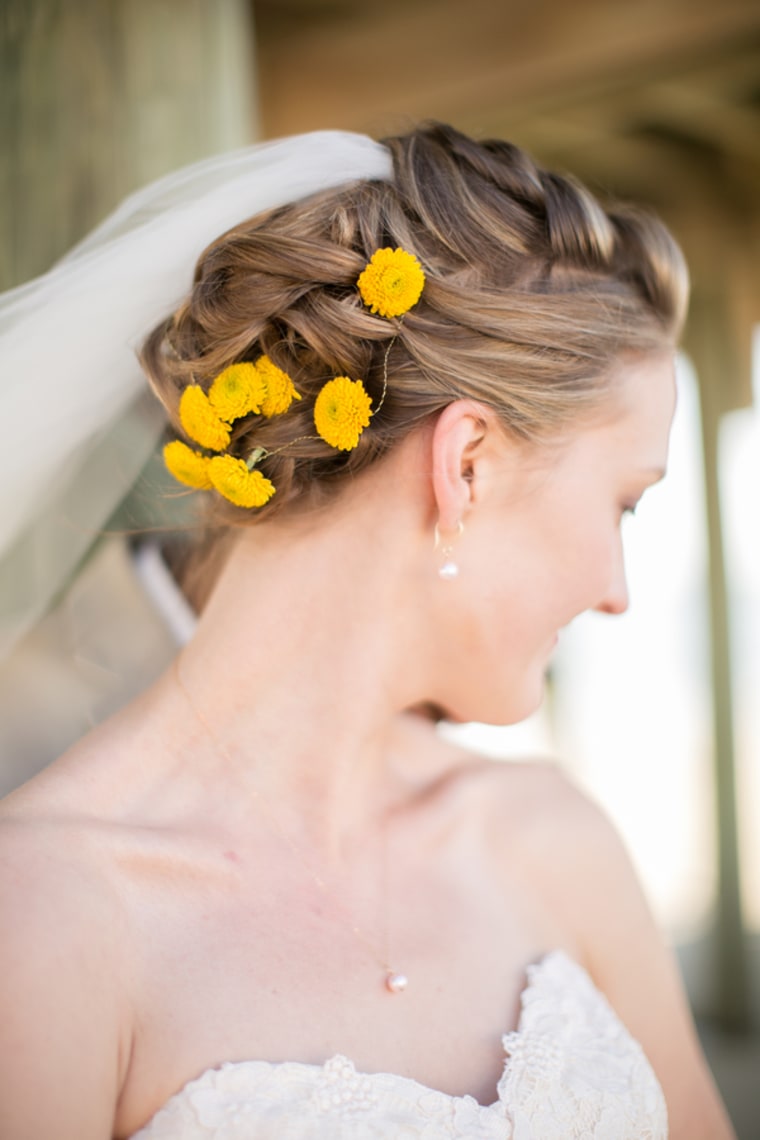 "He plays the saxophone and I also play the saxophone," Jean, 27, told TODAY.com. "When we first met, he was playing some at school. That interested me for sure...He also has the best smile in the world."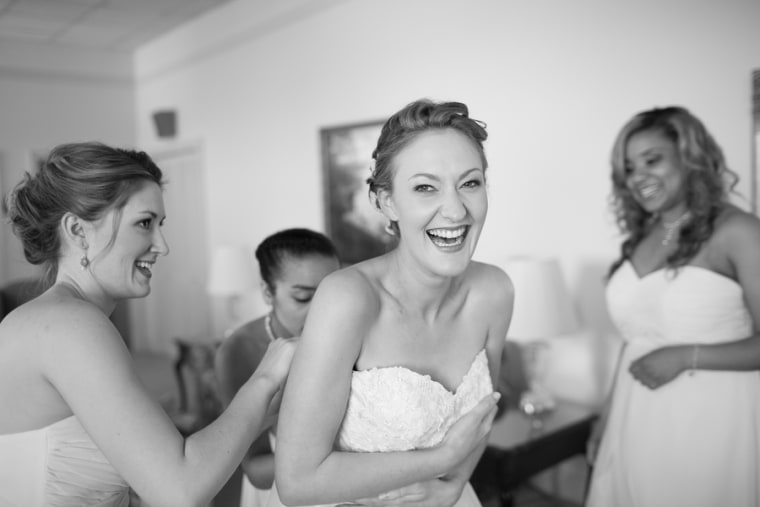 And John instantly felt at-home around Jean.
"She's kind of disarming: That's not necessarily characteristic of all relationships you get into in grad school," John, 28, told TODAY. "There's often a lot of posturing. Everyone wants to make sure they're putting their best foot forward and looking smart. But being around Jean was disarming, comfortable, freeing."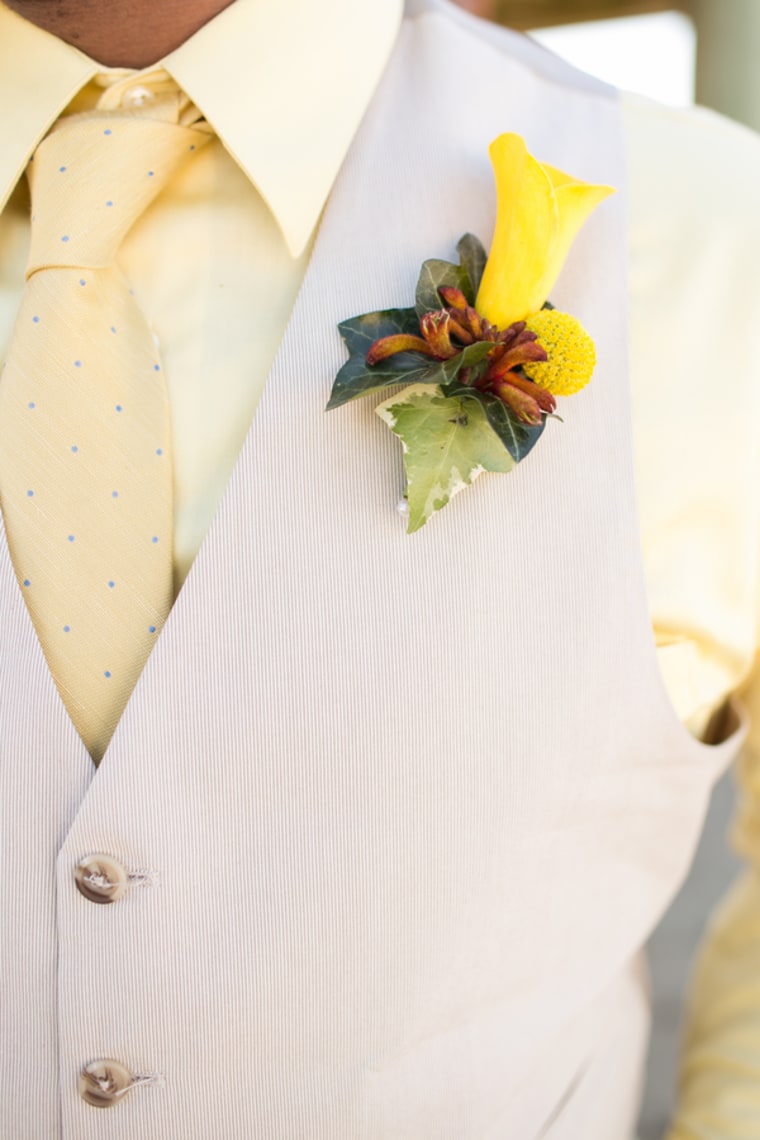 They spent a year just as friends, but when it came time for summer break, John made sure to keep in touch while Jean went home to Virginia and he worked in Washington, DC.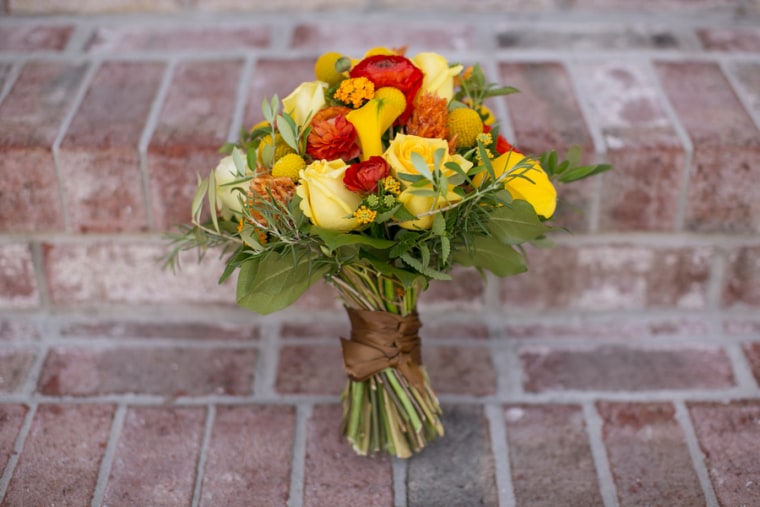 He called her on the phone every so often to catch up, and that's when she realized that maybe what they had was more than a friendship. But John was oblivious to this fact.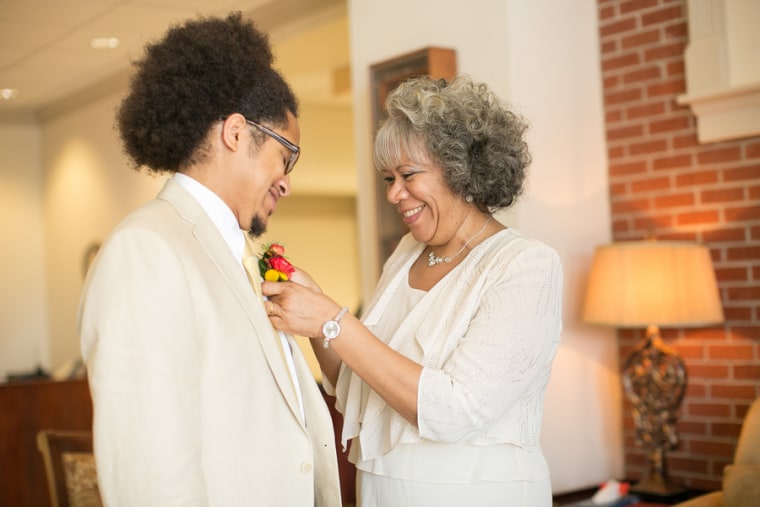 He came to his senses by the time they returned to school in the fall of 2012, however, and began his pursuit. "I was probably a little over-intentional," he recalls.
Finally, they were on the same page and began their romantic relationship.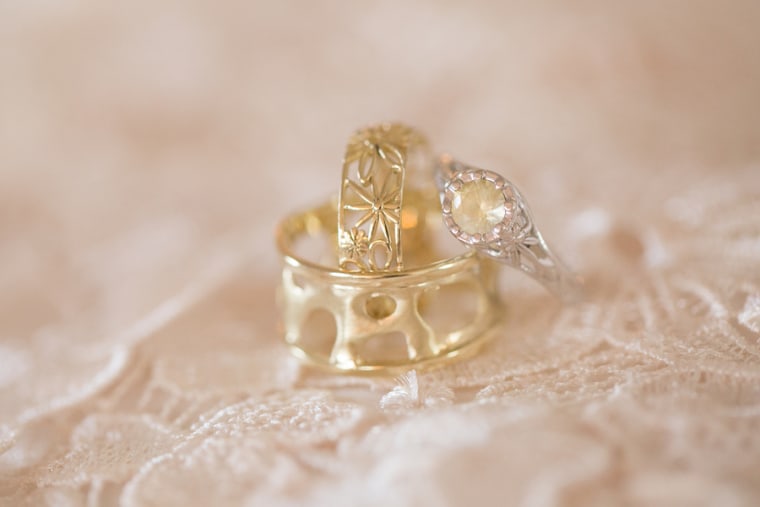 Jean grew up near the beach, so when it came time to propose, John knew he had to do it there. After spending some time working in different cities during the summer of 2013, they took a weekend trip to Wilmington, North Carolina.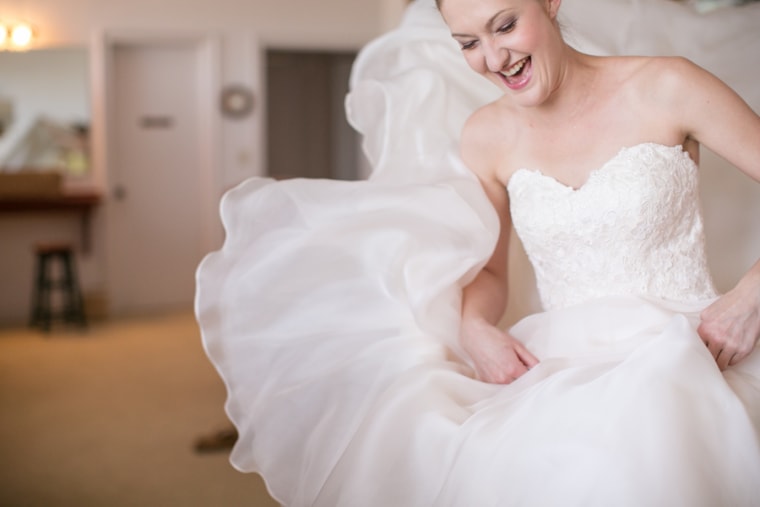 After a nice dinner and a walk on the beach, John put down a blanket and had them play a storytelling game (which, he admits, "sounds a little corny"). At the end of the game, he asked her to marry him.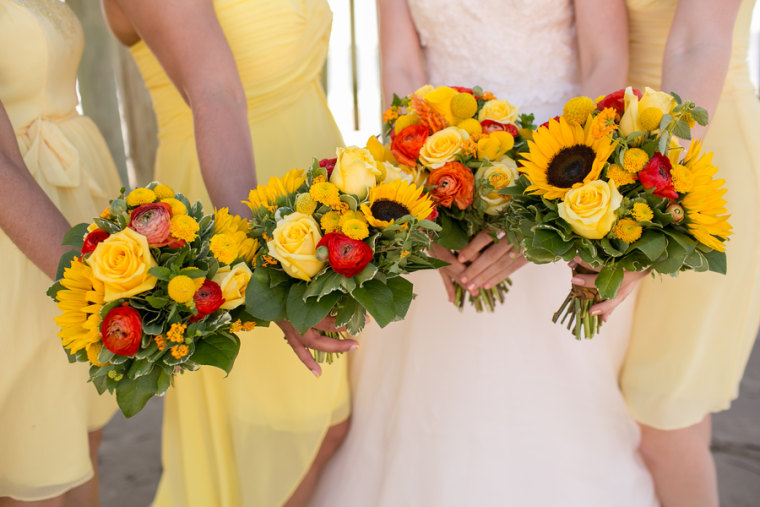 For Jean, it wasn't a total shock. "If I'm being truthful, I was hoping all weekend that it was going to happen," she admits.
She, of course, said yes, and they began planning their wedding in Jean's hometown with the help of her mother. They chose the Virginia Beach United Methodist Church for the ceremony and a waterfront venue called the Lessner Inn for the reception.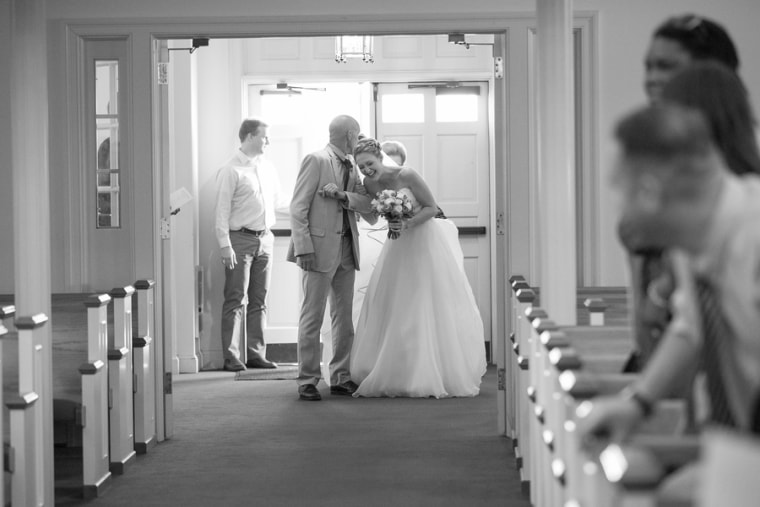 John and Jean were married on May 31st of this year in a ceremony co-officiated by Pastors Franklin Golden and Amanda Diekman of the Durham Presbyterian Church. There was also a special appearance by John's hometown pastor, Gregor Miles.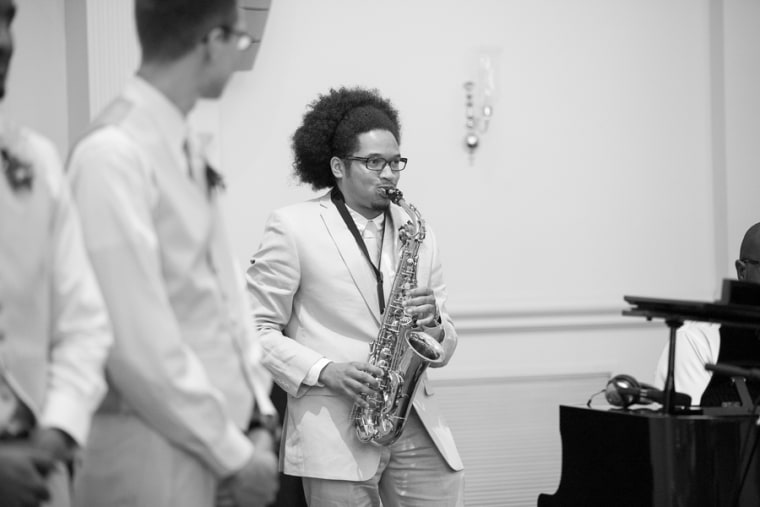 After exchanging vows they had each written, the real highlight of the ceremony came just as Jean was coming down the aisle. Suddenly, John grabbed his saxophone and played the intro to Etta James' "At Last."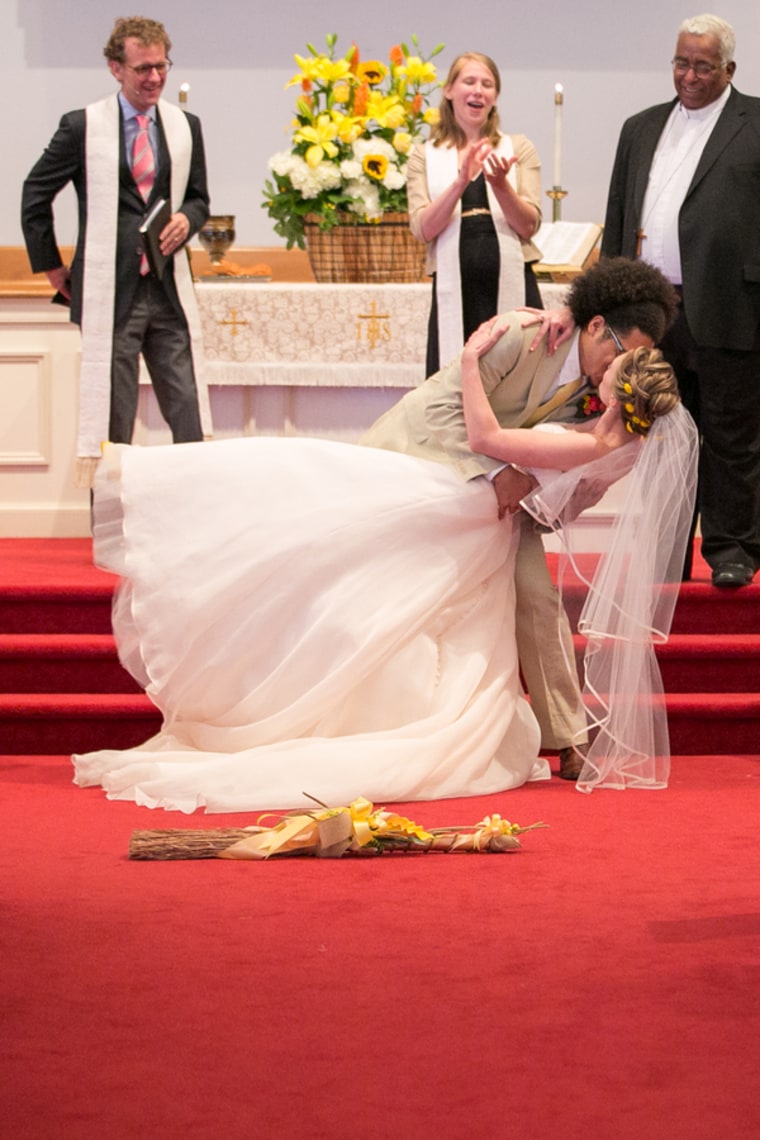 "We were going to have it done by a pianist," he says, "but I played the intro which was a good way of announcing the moment had arrived."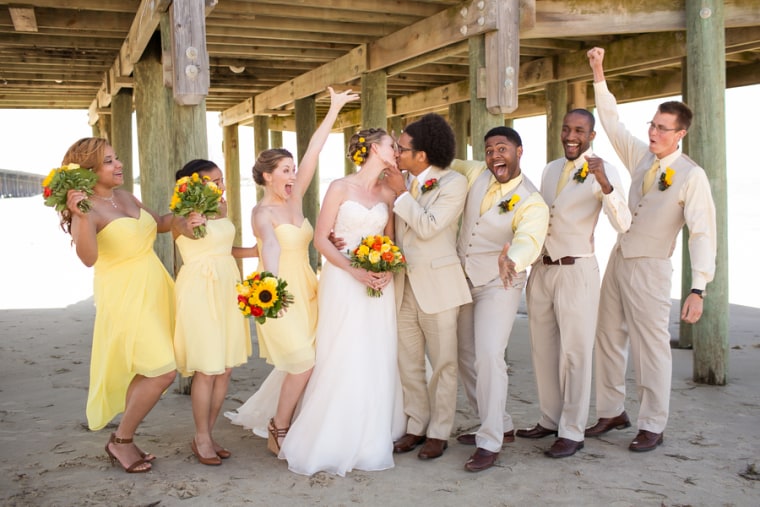 And it was all his bride's idea: "I knew John is cheesy and romantic enough to think that's a really great idea!"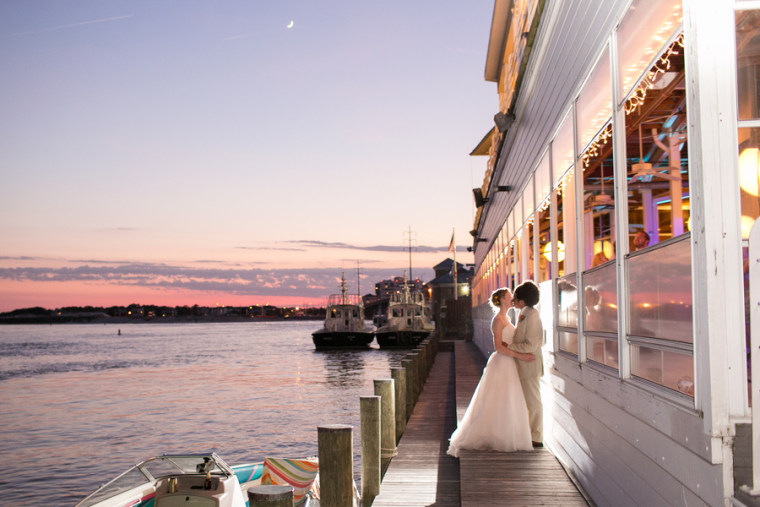 "It's one of those ideas that once you imagine it, you can't not do it," he adds.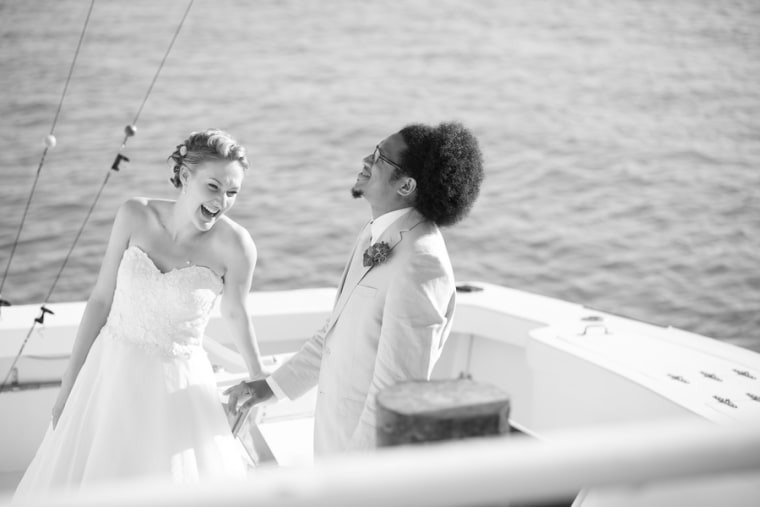 The musical couple also performed a duet of "All Love Can Be" from the soundtrack to "A Beautiful Mind." And though they forgot the lyrics part of the way through, their 110 guests were still moved.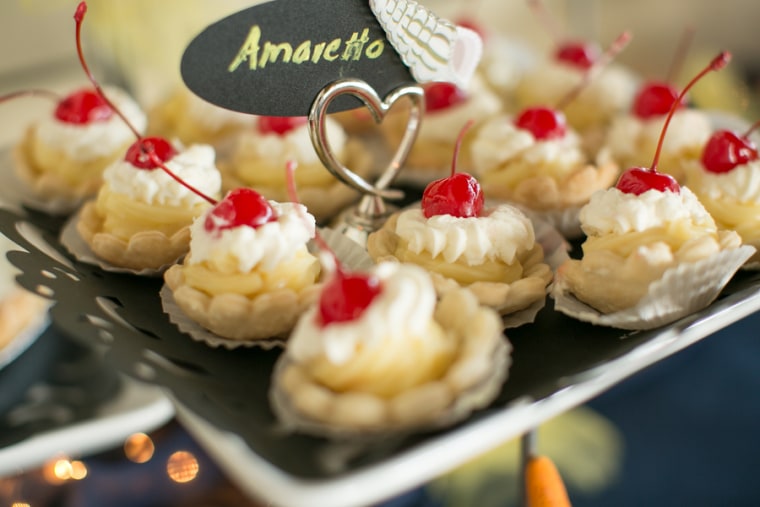 Their waterfront reception followed, with a dramatic entrance: Jean's mom arranged for the newlyweds to arrive by boat, much to the surprise of all their guests.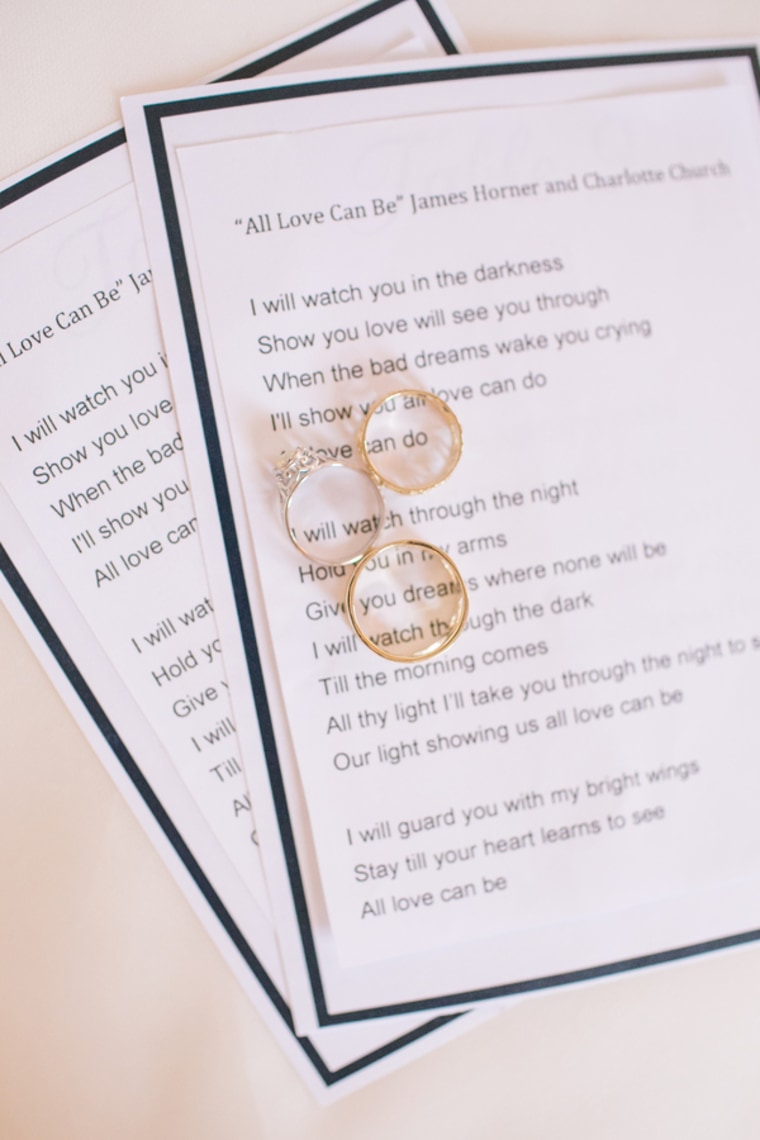 Once everyone realized the newlyweds were on the boat, the crowd ran to the water and the venue's window to catch a glimpse of the moment and take photos.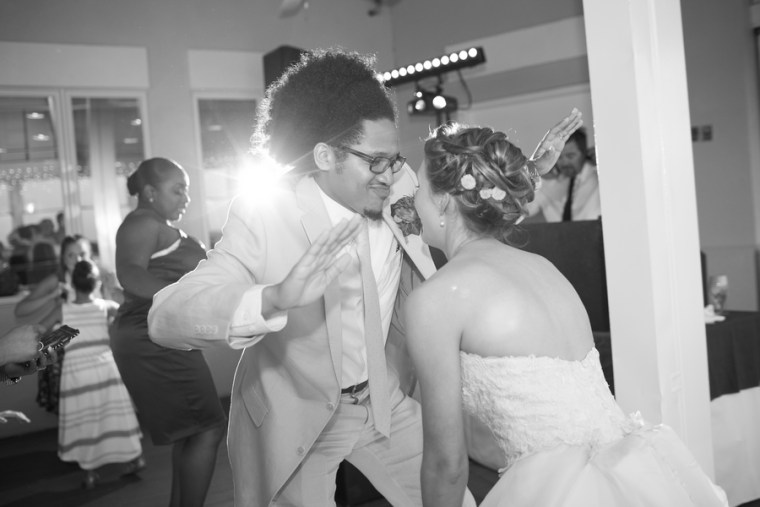 The rest of the party was all about dancing. "We said 'everybody just dance,' and everybody did!" Jean says.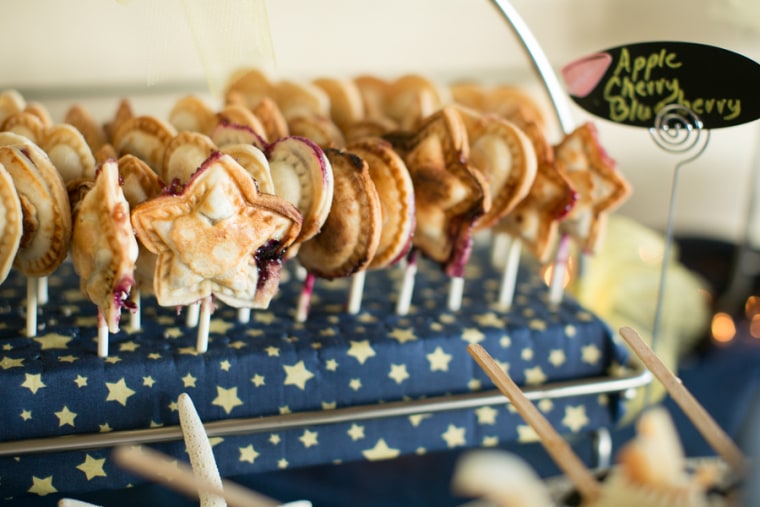 And the couple was very specific to the DJ about the "danceability" of the music.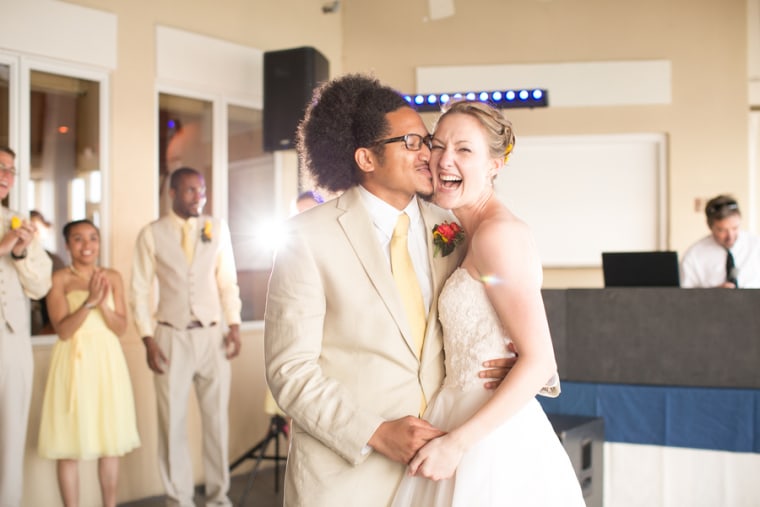 After they hung up their dancing shoes, they traveled a little further down the east coast for a honeymoon in Hilton Head, South Carolina.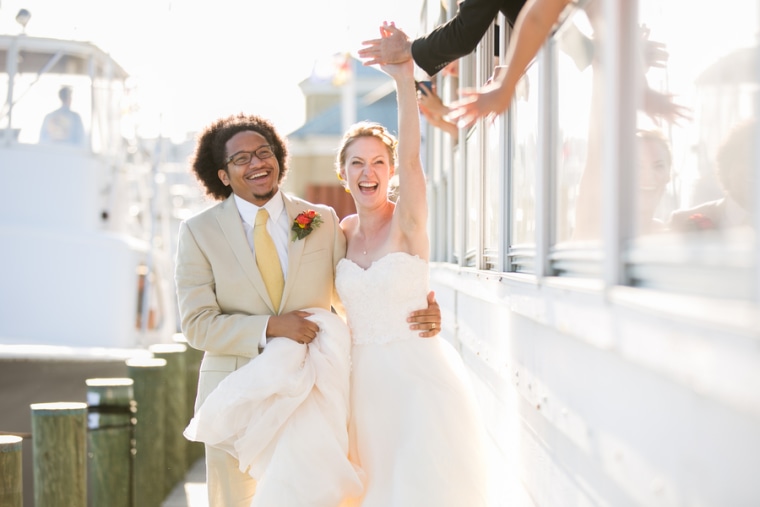 And now they're back in Durham, where John does campus ministry work and Jean is a chaplain at a VA hospital, as they start their beautiful, musical life together.

Musicians John and Jean Stean met as students at the Duke Divinity School, and their meeting was, indeed, divine.