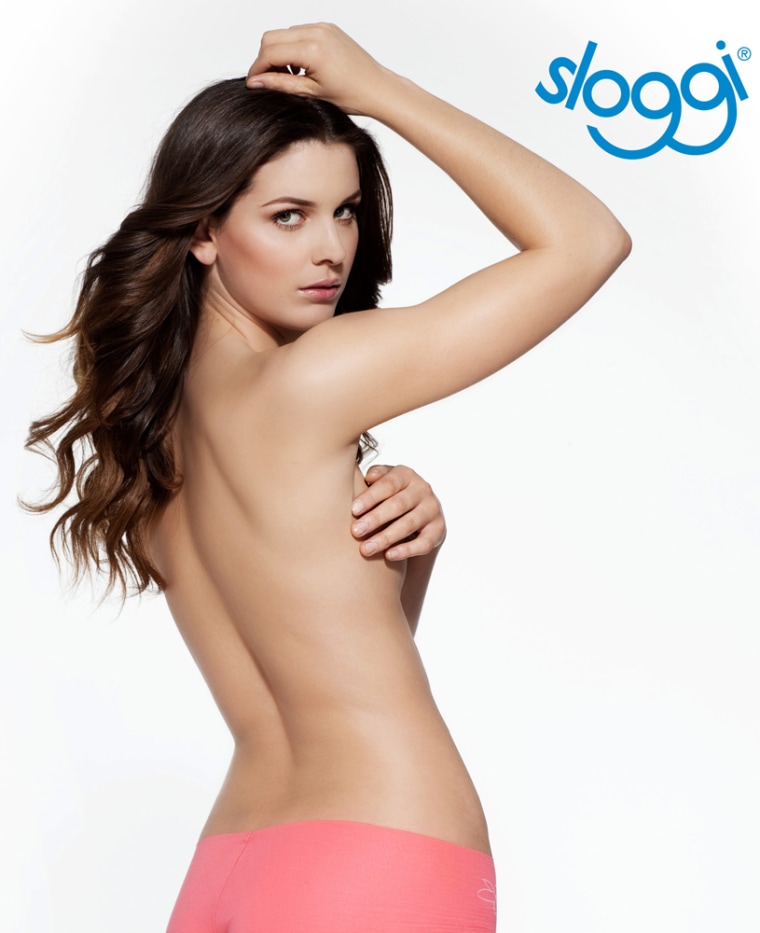 She's 25, she's gorgeous, and now she's the victor in a high-profile lawsuit: Model Ananda Marchildon will be reimbursed for her losses after being dismissed because of the size of her hips.
Marchildon received a three-year modeling contract worth nearly $100,000 when she was named "Holland's Next Top Model" on a TV show in 2008. But her agency, Elite Model Management, let her go after only about $13,000 worth of modeling work on the grounds that she was too large to model.
On Wednesday, the Amsterdam District Court ruled that Marchildon was entitled to the value of her original prize and awarded her around $85,000 in damages along with interest and legal fees. The court also said Elite could not require the 5-foot-11 model to shrink her hip size to about 35.4 inches — almost a full inch smaller than her hip size when she won the competition.
Laundry is 'her job': Pants have sexist washing instructions
"I was right, after all," Marchildon told the Dutch daily newspaper NRC Handelsblad. "I hope that makers and participants reconsider the structure of this kind of program."
An Elite spokeswoman told the Associated Press that the agency was "disappointed" with the ruling and would consider its options. The agency did not say whether it would appeal the ruling. 
What's in a name? U.K. clothiers misspell Shakespeare
Since parting ways with Elite in September 2010, Marchildon has pursued a career as a cabinet maker. In the wake of the legal flap over Marchildon's hip size, an underwear company called Sloggi hired her for a photo shoot this week. Maartje van Geel, Sloggi's marketing manager, told The Daily Beast why: 
"We think Ananda is a beautiful woman with a butt that most Dutch women would dream of having."
TODAY.com writer Laura T. Coffey has decided that no one is ever — ever!! — allowed to issue any formal rulings about her hip size.
Related stories: