Victoria Secret's model Jasmine Tookes was thrilled when she was selected to walk the runway in a $3 million diamond and emerald encrusted "fantasy bra" in the lingerie brand's upcoming annual fashion show.
"12 more days until I get to wear this masterpiece down the runway," the 25-year-old said on Instagram in a sneak peek video.
But then, critics tried to put a damper on the exciting moment, with allegations that "she bleached her skin."
While the video does show Tookes with a lighter complexion than some of her more recent posts, the model — said to be of African, Brazilian and West Indian heritage — quickly hit back.
"Are you kidding me!?!?!? Who in the world does that? First of all. Lighting is everything and not to mention I'm way darker in the summer and much lighter towards the winter. My skin tone changes all the time just like everyone else," she wrote in response on Instagram.
She also tweeted: "Just CRAZY!!! I love my skin. It's my favorite thing about myself."
Fans were quick to stand by her side with words of encouragement and praise. The viral video post now has more than a thousand comments.
When news broke that she would be wearing this year's fantasy bra at the Victoria's Secret show, Tookes told PEOPLE: "I think it's such a milestone for me because I am an African-American girl and there hasn't been many in the past that have worn a Fantasy Bra. I think that's a huge thing, and I am honored to be able to represent that for the brand."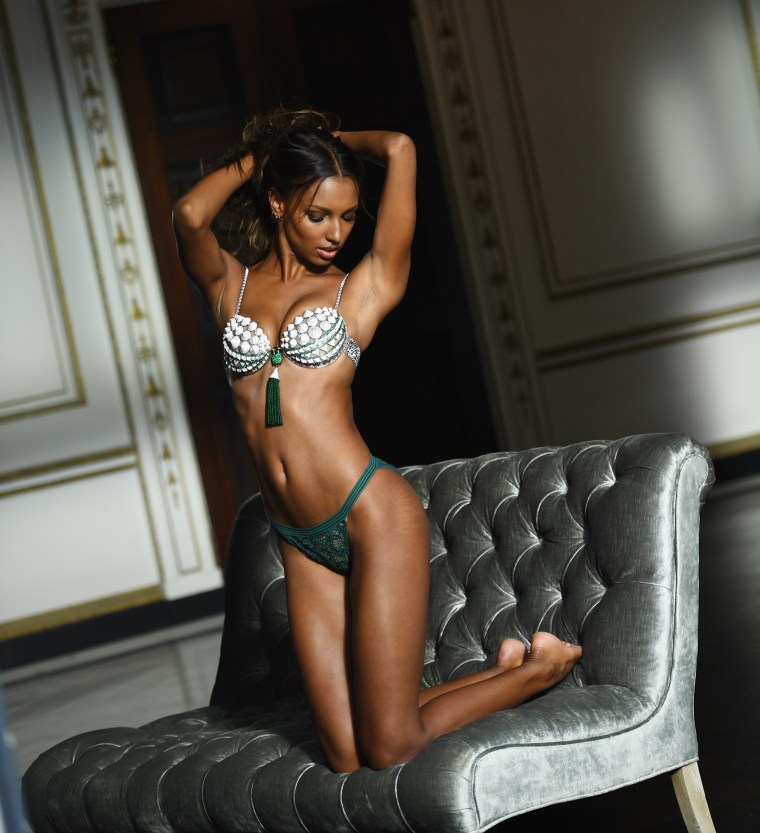 She also made headlines when she posed in a campaign for the fantasy bra that revealed her stretch marks. It was a move by the famed lingerie company applauded by many.
With the fashion show just fast approaching — it airs on Dec. 5 — we can't wait to see her rock the fantasy bra down the catwalk.
"Work it, girl!"