Ladies and gentlemen, we've got good news: The Angels are back!
On Wednesday night, the 2016 Victoria's Secret Fashion Show kicked off in style with the lingerie brand's first runway show in Paris.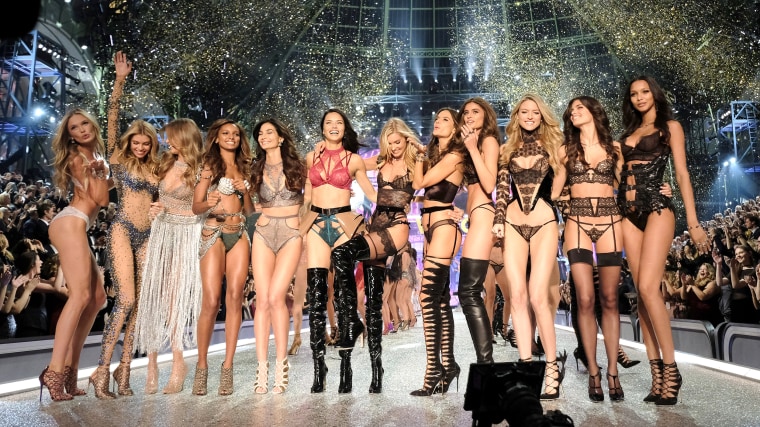 While we'll have to wait until the TV special airs Dec. 5 on CBS to see the show in full, here's a sneak peek of all the exciting moments and glamorous looks at this year's show.
As per usual, the extravaganza was filled with glitter, sparkles, glamour and every type of feather and wing you could imagine.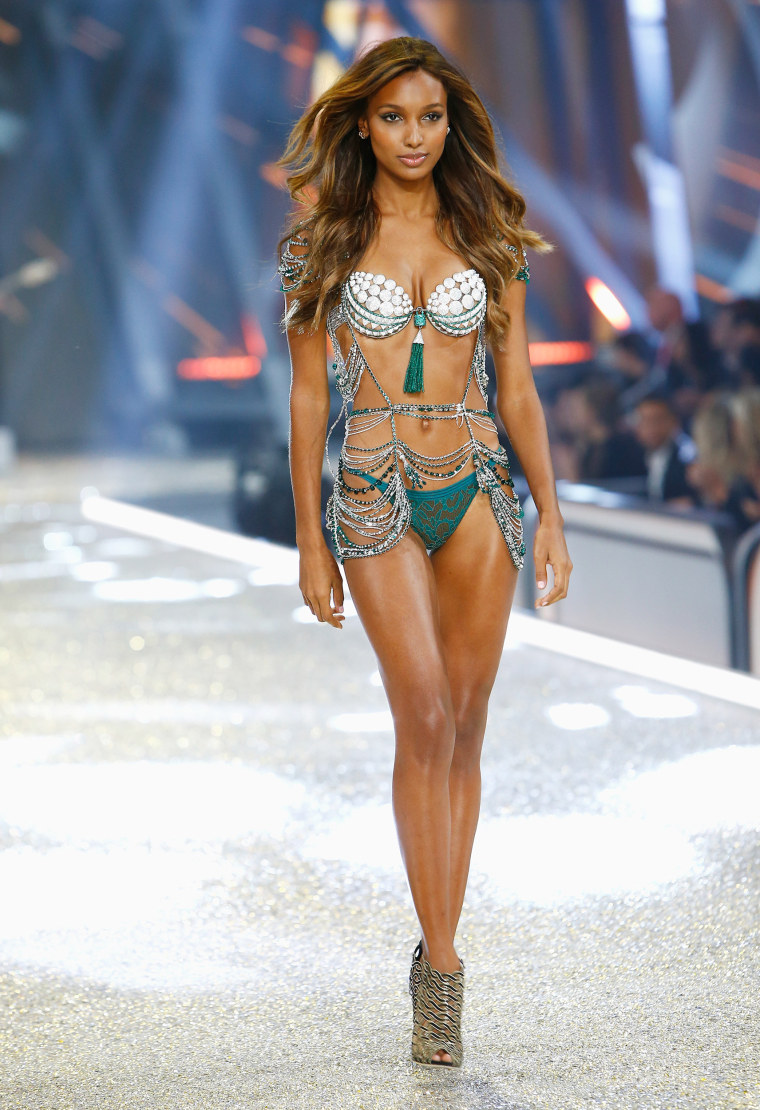 Jasmine Tookes rocked the infamous Fantasy Bra, which retails for a cool $3 million. The 25-year-old is only the third African-American model to get the honor and follows in the footsteps of Selita Banks, who wore it in 2007, and Tyra Banks, who sported it once in 1997 and then again in 2004.
Tookes made headlines before the show once a photo shoot for the bra revealed her stretch marks. Then a video of her trying on the fantasy bra got national attention as fans claimed she lightened her skin. She was quick to stand up and explain that she did not.
But beyond the Fantasy Bra, there were plenty of other eye-catching, stunning looks.
First-time Victoria's Secret model Bella Hadid danced down the runway in a glittery silver number as her ex-boyfriend the Weeknd performed.
RELATED: Victoria's Secret is getting rid of those coupons you've been hoarding
For her second Victoria's Secret show, Hadid's sister Gigi turned heads in this tribal-inspired look with a billowing cape.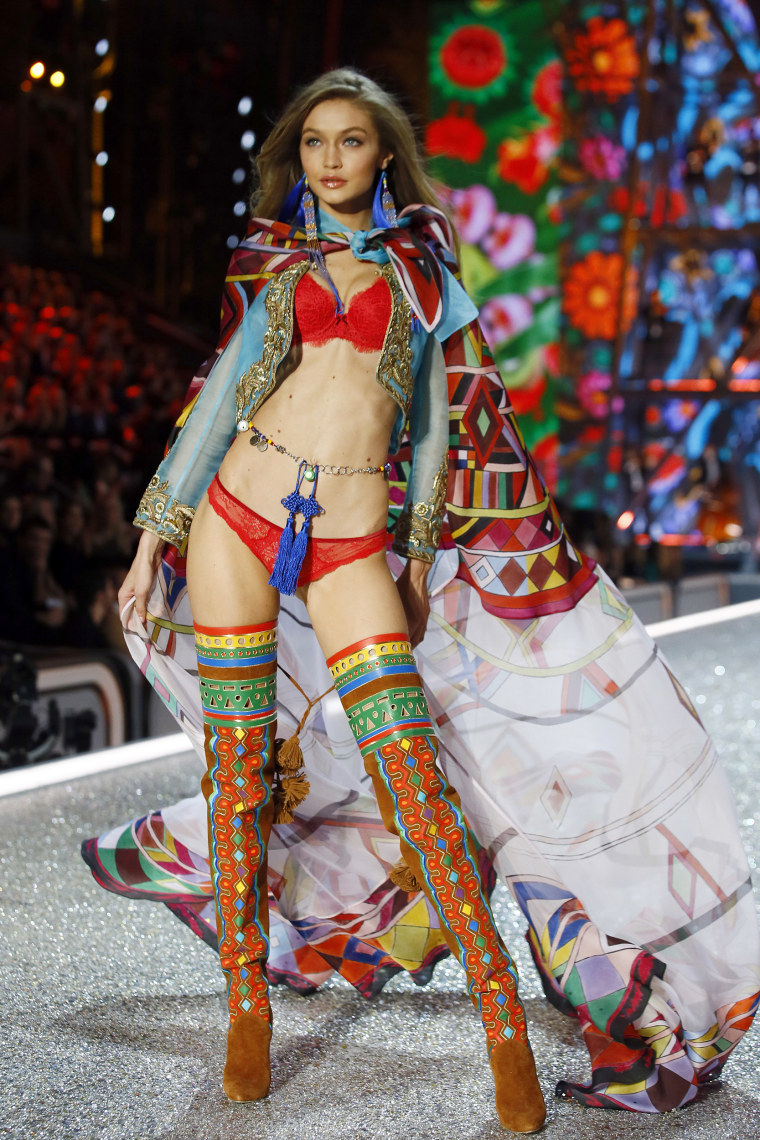 The older Hadid also took a walk on the dark side with this all-black outfit, complete with feathery wings.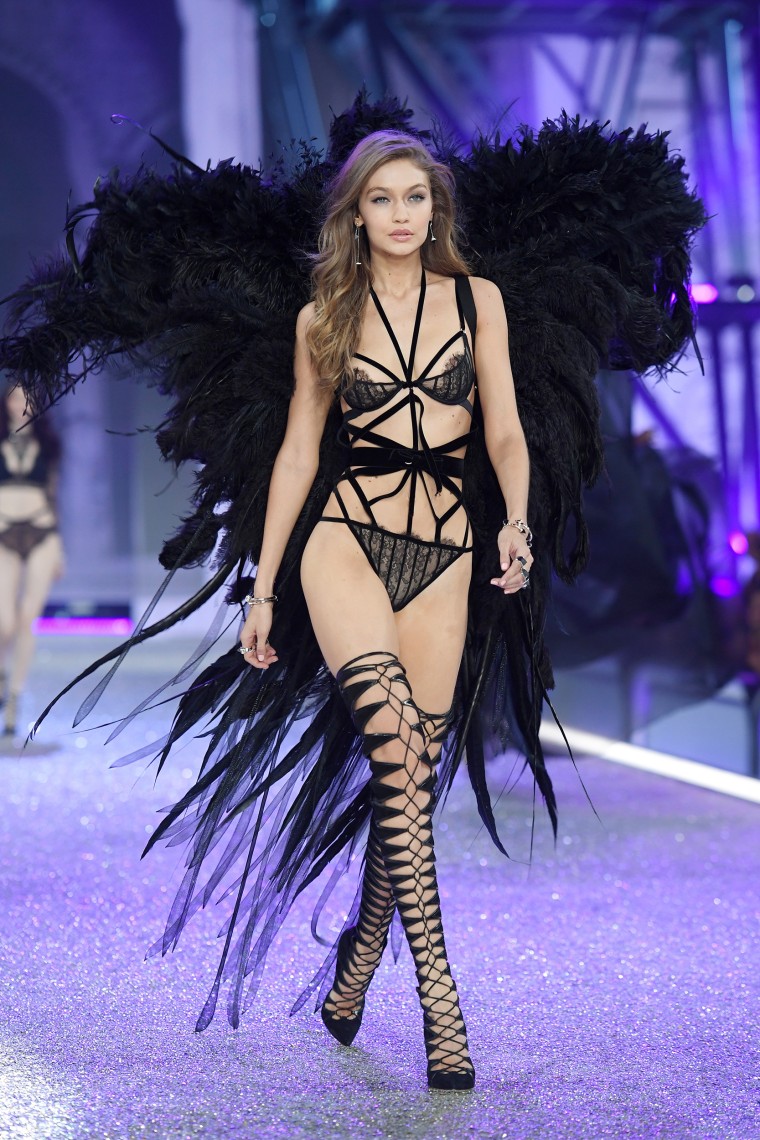 RELATED: Gigi Hadid apologizes for Melania Trump impression at AMAs after backlash
For Lilly Donaldson's sixth time strutting down the runway, she looked radiant in this blush pink number.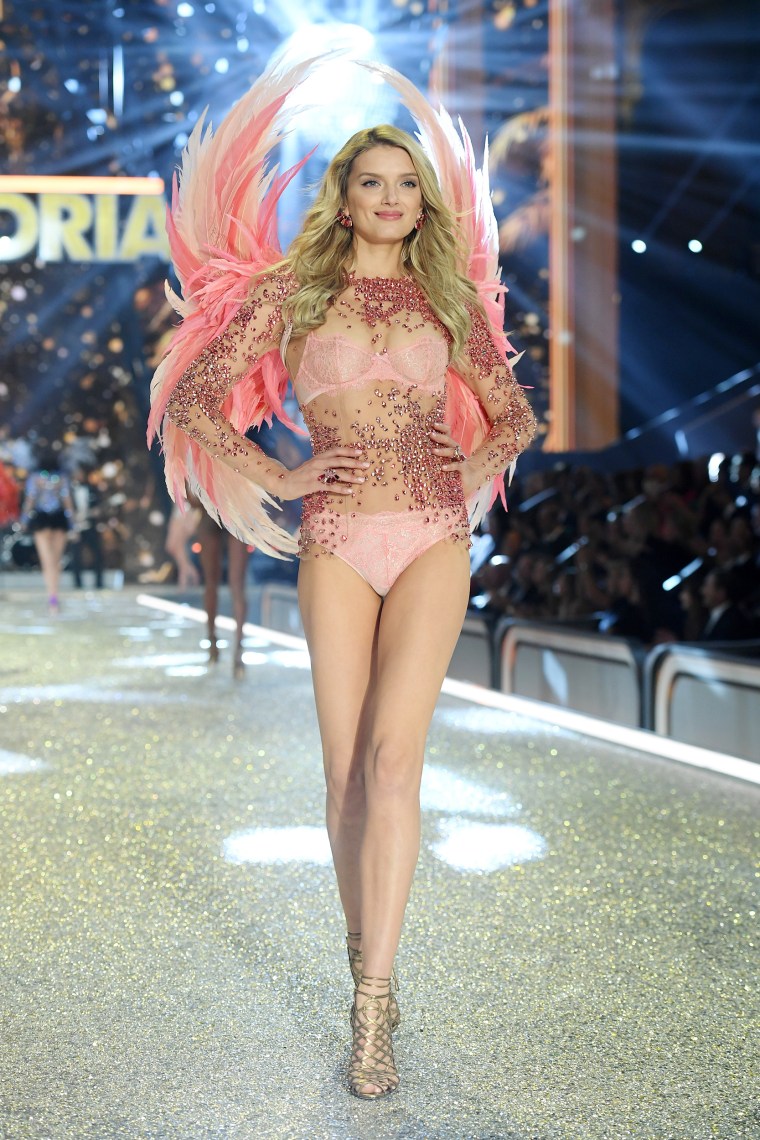 Brazilian model Alessandra Ambrosio, who's been a Victoria's Secret angel since 2005, certainly brought her A-game to this year's catwalk in a lace-up velvet number.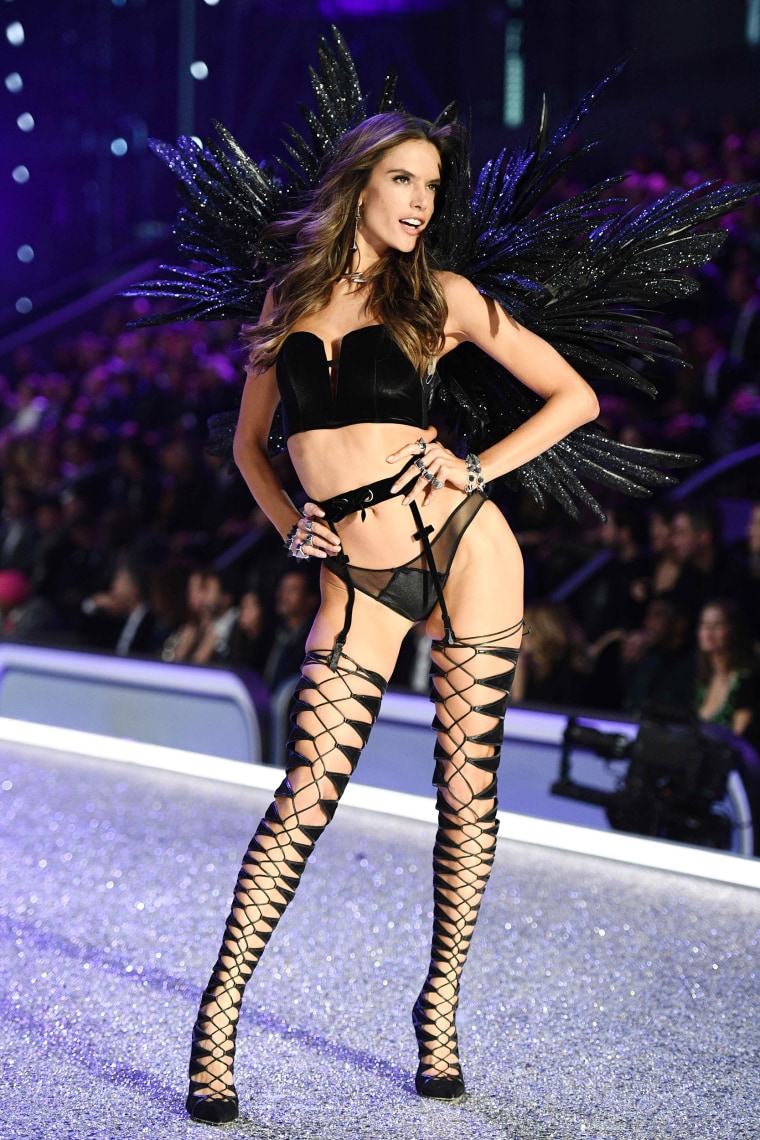 It was all about lace for Kendall Jenner, who was back for her second show sporting this frilly, but fierce black-and-white look down the catwalk.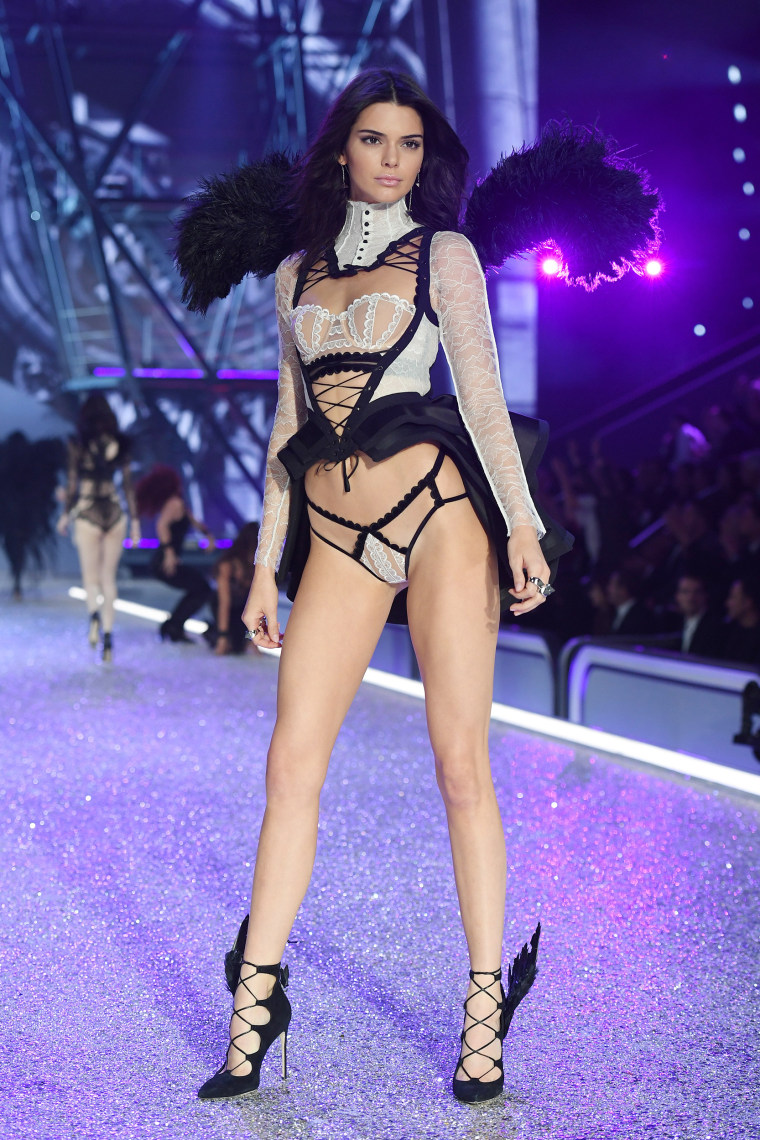 RELATED: Kendall Jenner and Gigi Hadid walk Paris runway — with each other's hair color
And there was plenty of entertainment to go along with the lingerie ensembles as both Lady Gaga and Bruno Mars performed their hit songs.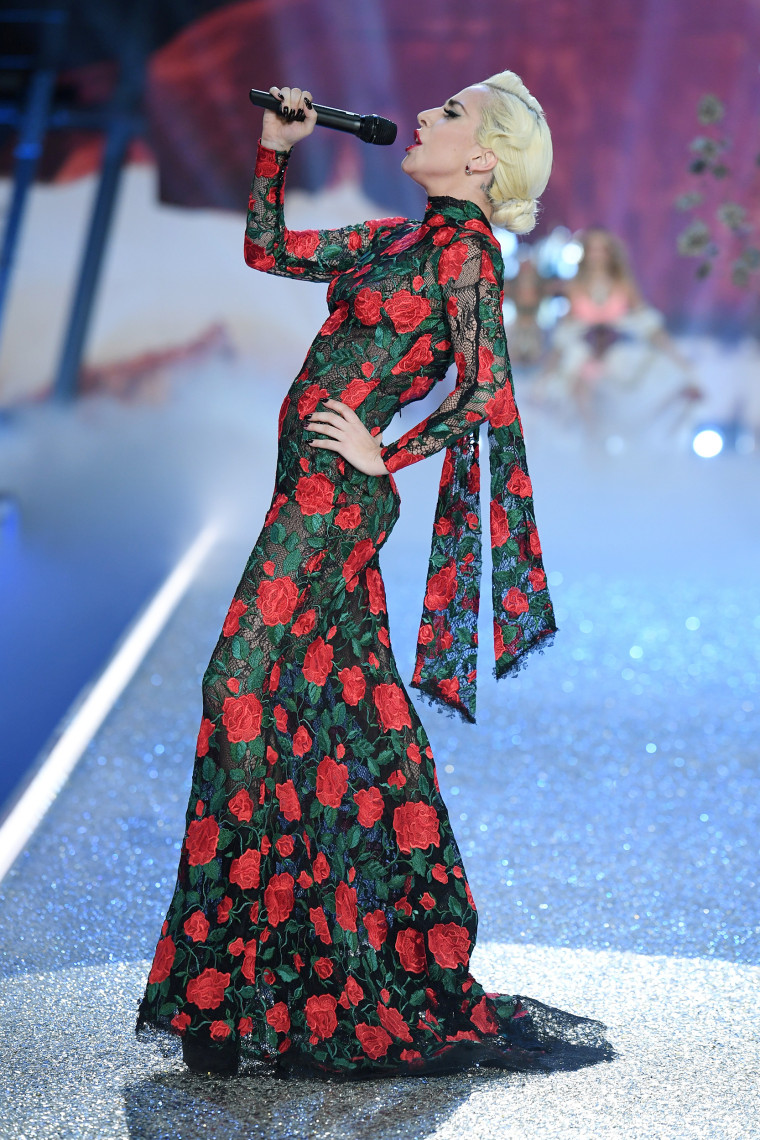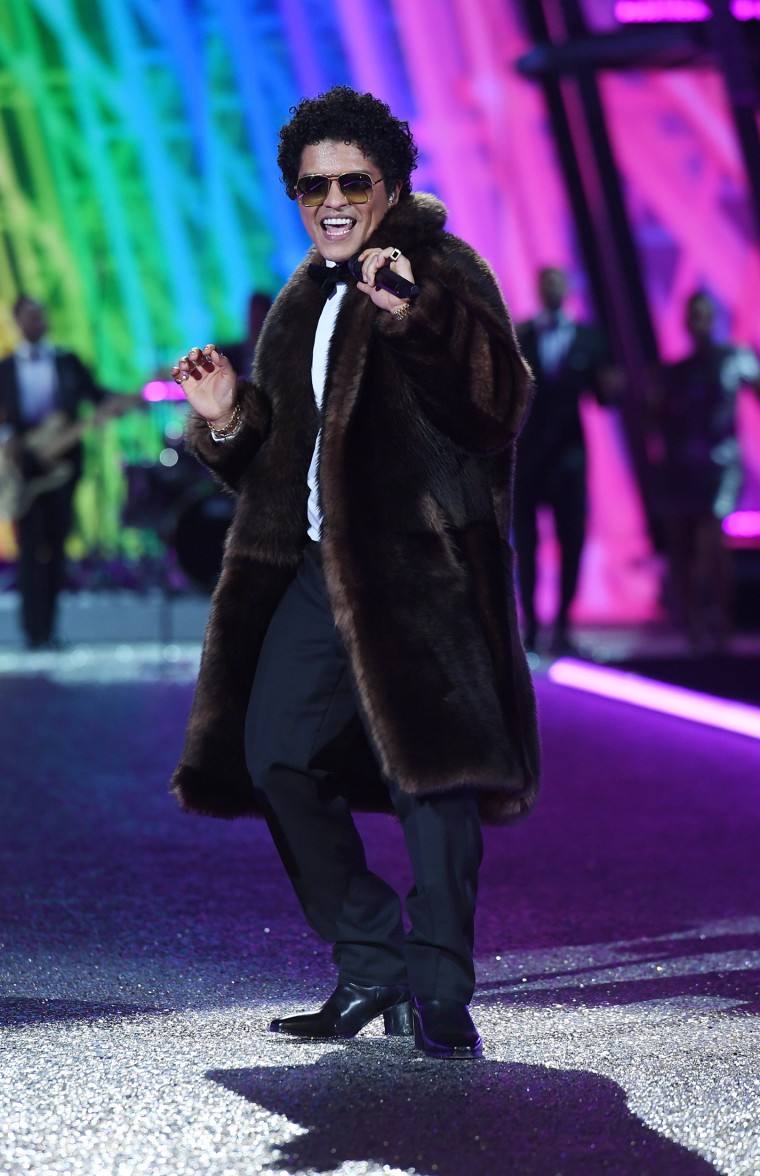 But there was one aspect that made this year's show unique. While there were still the classic, bouncy beach waves we've come to know and love — thanks to celebrity hairstylist and creator of The Beachwaver Sarah Potempa — there were no extensions used.
RELATED: Victoria's Secret sparks outrage with ad campaign marketing lingerie as office wear
Lobs, bobs and even striking pixie cuts walked down the runway with aplomb as models showed off their natural hair. Last year, model Maria Borges was praised for doing the same and showing off her cool, cropped pixie.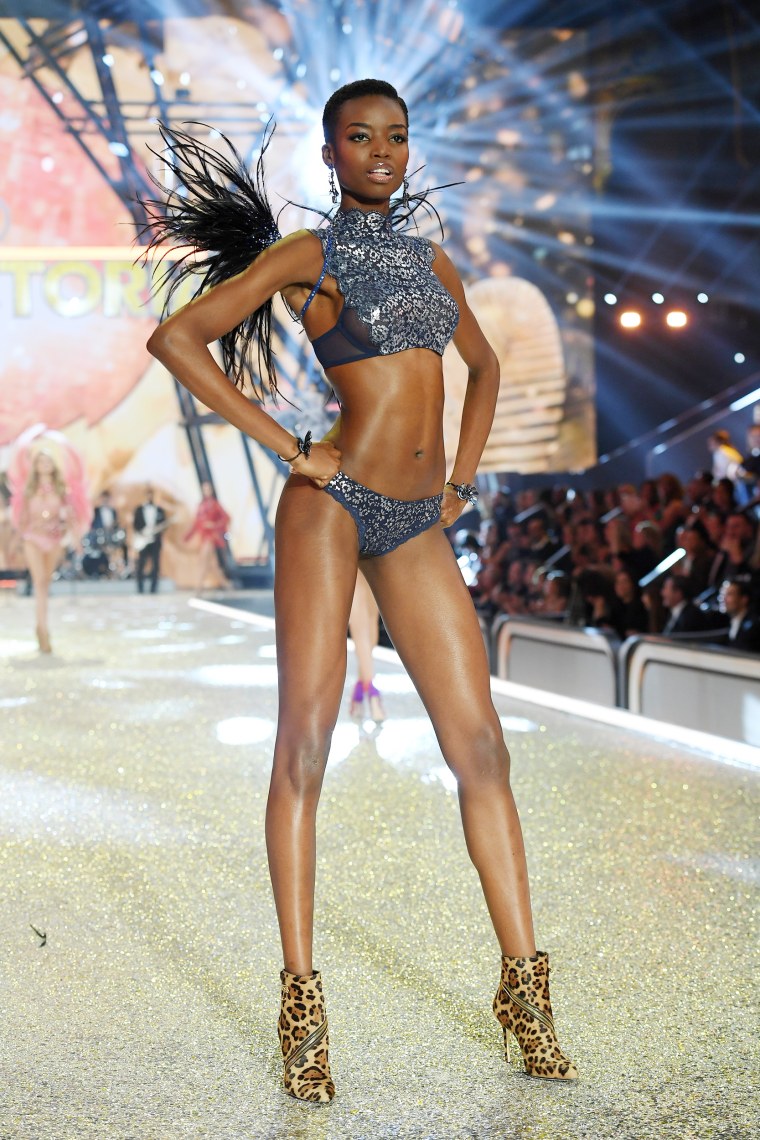 Needless to say, it certainly was a magical night in Paris!
RELATED: 'You've made us feel beautiful, sexy and proud': RIP Victoria's Secret swim