If you're looking for a new T-shirt dress, and have a lot of extra cash to spare, you're in luck. This dress from French clothing brand Vetements is getting a lot of buzz — but not the good kind.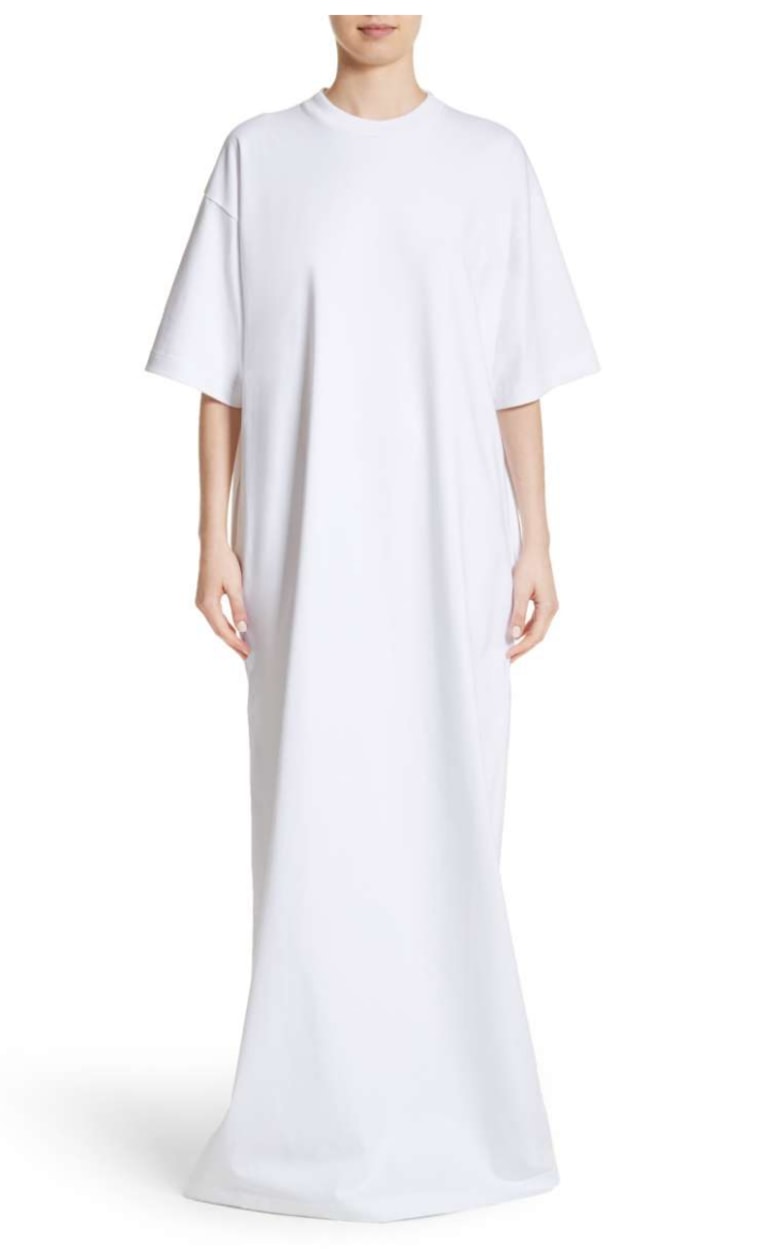 Until earlier this morning, the gown was selling for $1,014.98, down 30 percent from $1,450, at Nordstrom (it is now sold out, but available for an even bigger discount — costing a mere $580 — at Net-A-Porter). The billowy, white short-sleeved crew-neck dress runs a whopping 61.5 inches long, and somewhat resembles a choir robe or a hospital gown (aka johnny), complete with a slit in the back.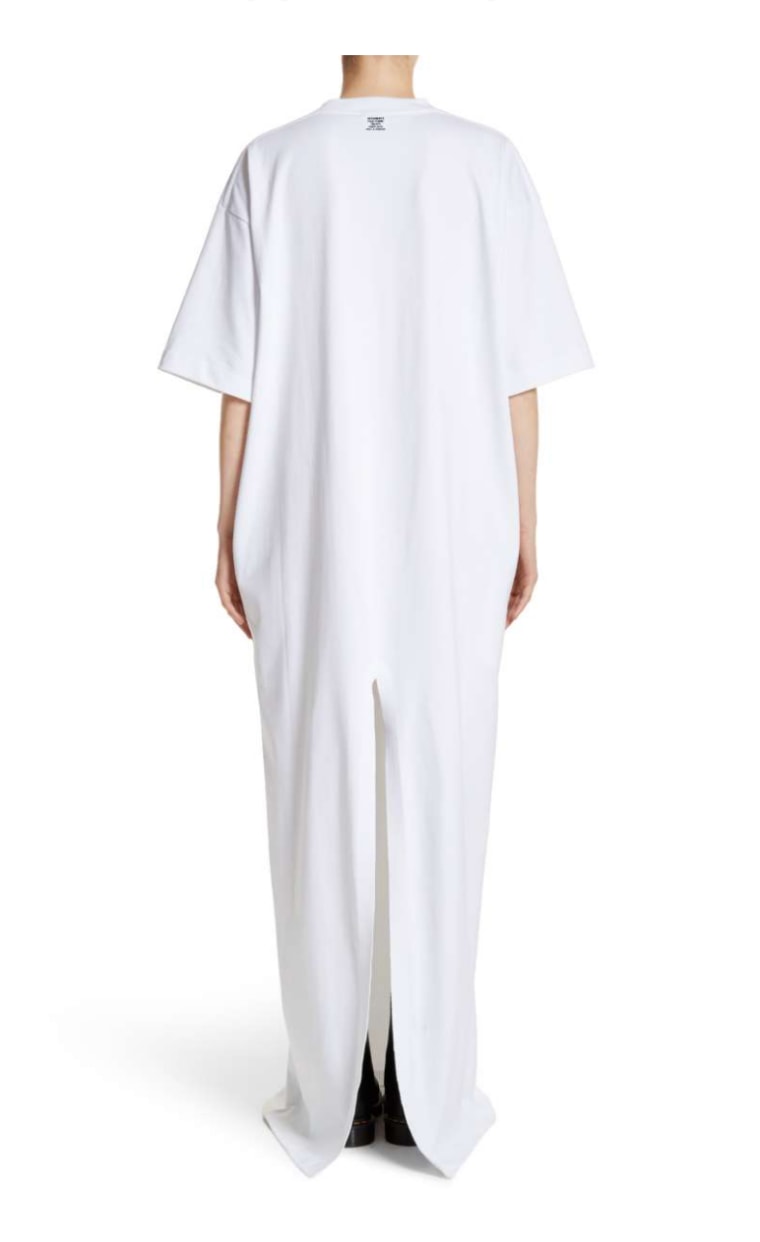 Nordstrom shoppers had a great time poking fun at the pricey dress, that is, until comments were inexplicably removed from the site earlier today after the item went viral (it doesn't appear that sold-out items lose accompanying reviews and comments, as evidenced here, so we've reached out to Nordstrom for more information).
Wrote one user: "You gotta be kidding me?! Go to big & tall get your 3xl, 4xl or whatever size you need! Don't be ridiculous & pay for this! This has been the best thing I've seen all year!"
Another shopper posted an amusing mock review, writing: "This is the perfect dress to wear to my colonoscopy, I won't even need to change because of the high slit in the back! Very convenient and being plain white I can accessorize based on my mood that day. #winning!"
Yet another customer titled a comment "what in the holy heck" and joked, "These must be jammies for angels."
And another wrote: "I have been looking for the perfect dress that screams to the world that I am both fabulously wealthy and in a cult!"
Of course, there's one silver lining to this expensive T-shirt dress. It's made from a machine-washable cotton fabric, so shoppers won't have to worry about dry cleaning.
For actual fans of the dress, Vetements also sells a baggy Hoodie Wrap Dress for nearly $1,000 at Nordstrom.
So the question remains: Would you buy a $1,000+ T-shirt dress?