Some moments, as any parent knows, are just too captivating, too cute, to not share with the world.
Such was the case when Lucy Liu turned 49. She posted a video of her son Rockwell, 2, crooning her a heartfelt tune: "Happy birthday mommy!" The choice to share him with the world didn't sit all too easily with Liu.
"That was a big decision to put him on Instagram. He's a wonderful child and he brings me so much happiness," said Liu.
She's raising her "totally delicious" son to be "a decent, kind human being with a moral compass. It's so important not to put labels on anything. I don't want that for him and also don't want him to start seeing things or people with a myopic point of view."
Being a parent is part of what gives Liu a sense of purpose in her life. If you looked up the word "radiant" in the dictionary, you might find a photo of Liu next to it.
So we had to ask: What's her secret to that flawless skin? Does she drink or bathe in unicorn tears?
"I'm an animal lover and would never harm a unicorn," said Liu. "I feel like I have aged. The age doesn't match the number. I feel younger than ever. I drink lots of water. I've had very little sleep. I'm passionate about what I do and how I do it."
Her latest passion is promoting art education in schools. To that end, Liu, a painter, has teamed up with LIFEWTR. If people share their story on social media and use the hashtag #BringArtBackToSchools, the brand will send art supply kits to select schools.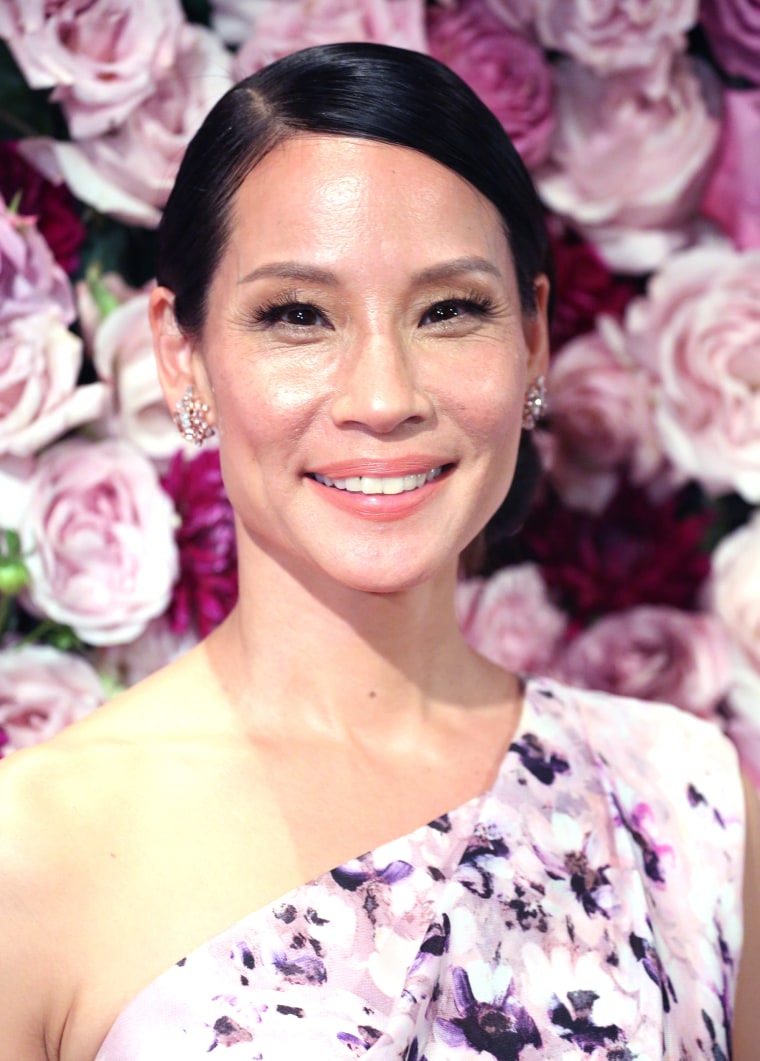 Her son, like his mama, is into colors and textures.
"He started doing art when he was doing very young. He didn't want to play with textures, like Play-Doh. He started painting when he was quite young."
Today, Liu isis one of the stars of "Elementary," a modern take on Sherlock Holmes. Liu plays Dr. Joan Watson. But she broke out as ruthless lawyer Ling Woo on the hit series "Ally McBeal" and went on to co-star in the "Charlie's Angels" films opposite Drew Barrymore and Cameron Diaz. If she had one piece of advice for the young Lucy, an alumna of the University of Michigan, it would be to embrace her roots.
"I would have gotten closer to my Chinese heritage sooner. It was so confusing trying to live in both cultures that I didn't realize that they could co-exist so fluidly," she said.
Now, like most working parents, Liu tries to balance motherhood with a full-time job. She paints in her spare time, and an ideal day consists of yoga and taking Rockland to the park, and just being able to freestyle her schedule.
Liu appreciates her life, and revels in every single aspect of being a woman.
"I love that women form communities and families, that we can connect through various ways without hesitation. There's nothing we can't do. Plus the shoes are fabulous," she said.
We'll toast to that.