Beauty editor of AS IF Magazine Veronica Webb, now 50, joined TODAY's Tamron Hall on Wednesday to share her thoughts on love and life since her days as a supermodel. Here on TODAY.com, she's spilling some extra beauty secrets.
I'm the beauty editor of AS IF magazine, a glamorous glossy dedicated to fashion and the arts. It's where I can share everything I've learned as a supermodel with access to the most talented hair and makeup people in the world, as a mom taking care of my own health and beauty needs as well as that of my kids, and also as a marathon runner with a serious passion for all forms of fitness.
If I had to narrow down the things I've learned over my years in the business, I'd have to offer these five tips: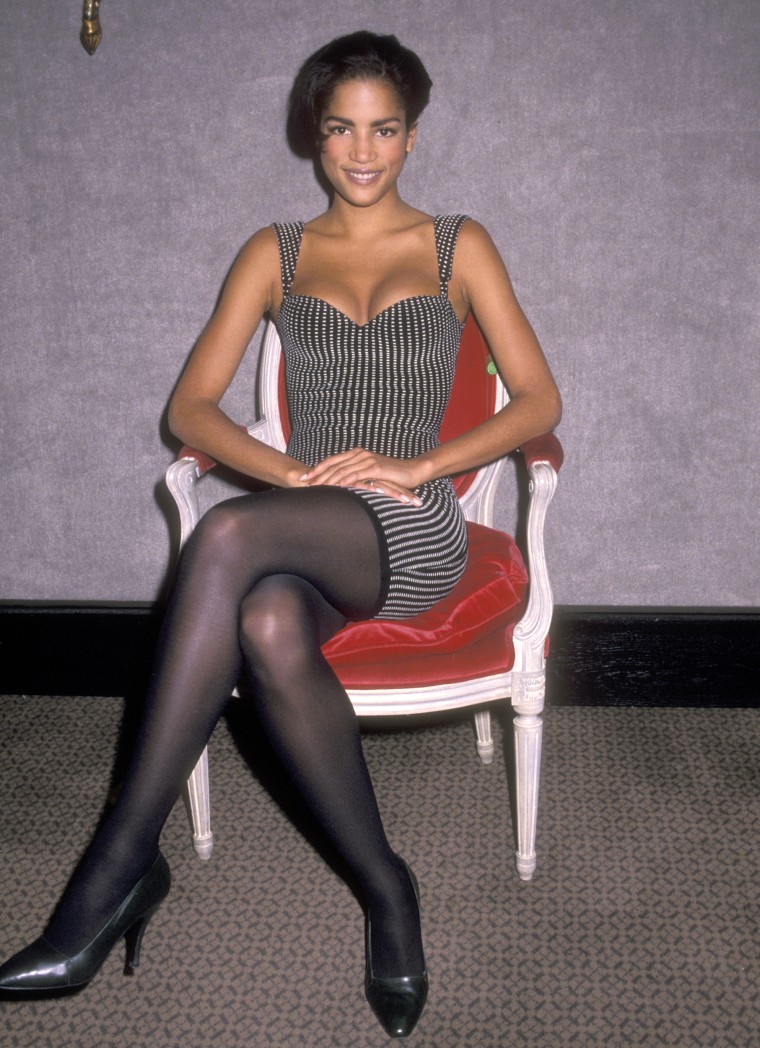 Stretch before you get out of bed.
It gives your body a chance to start the day in a relaxed state, no matter how you've slept the night before. Plus, it helps your spine stay in alignment, which alleviates the back pain that comes from sitting too long or wearing high heels.
Drink a glass of water first thing in the morning and before you go to bed at night.
Nothing helps the body do its housekeeping like a simple glass of water. Water plumps the skin on your face and body, making it appear smoother, and a glass before a meal curbs overeating. A glass after dinner is every model's tired and true secret to a flat stomach because it aids digestion and helps the body detox.
The makeup that should never look like makeup is foundation.
What's a simple way to achieve a flawless complexion? After you've done your skin care, mix a little of your moisturizer in with your liquid or cream foundation for a light, sheer, dewy finish.
What's your best feature? Highlight it.
For me, it's my skin. I actually skipped all other makeup except a little foundation for my appearance on TODAY this week. For you, it could be your skin, eyes, lips or cheekbones. But whatever you feel it is, play that one feature up to the hilt! Trust me: Less is very often so much more. Whether you're always in a hurry or you just want a daily makeup routine that you can practically do in your sleep, this is key.
Break a sweat every day.
No matter what amount of exercise you do, it's good for you — and important. It's never too late to add exercise into your life and it makes a difference in how your face looks and in the way both your mind and body feel throughout the day, every day. Exercise is the most affordable and effective form of aesthetic medicines or plastic surgery.