When it comes to Oscars fashion, a lot of stars have the same philosophy: Why wear one fabulous dress when you can wear two?
Many celebrities did a quick outfit change before heading to the Vanity Fair Oscars party following the ceremony, and their second looks were just as gorgeous as the what they showed off on the red carpet.
Metallic gowns, statement necklines and daring colors ruled the post-awards celebration. Here are some of the best looks from the star-studded event.
Gal Gadot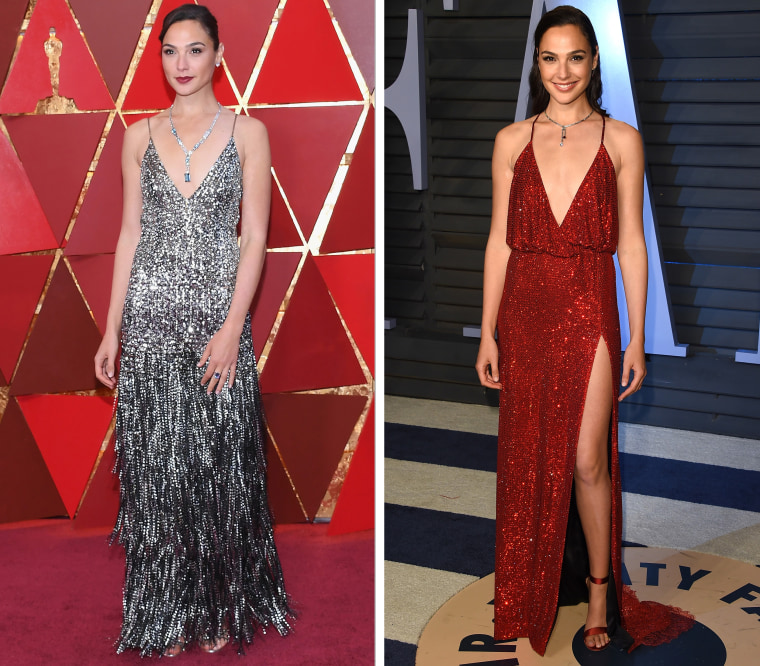 The "Wonder Woman" swapped her shimmering silver gown for a glittery red number with a dramatic slit.
Allison Williams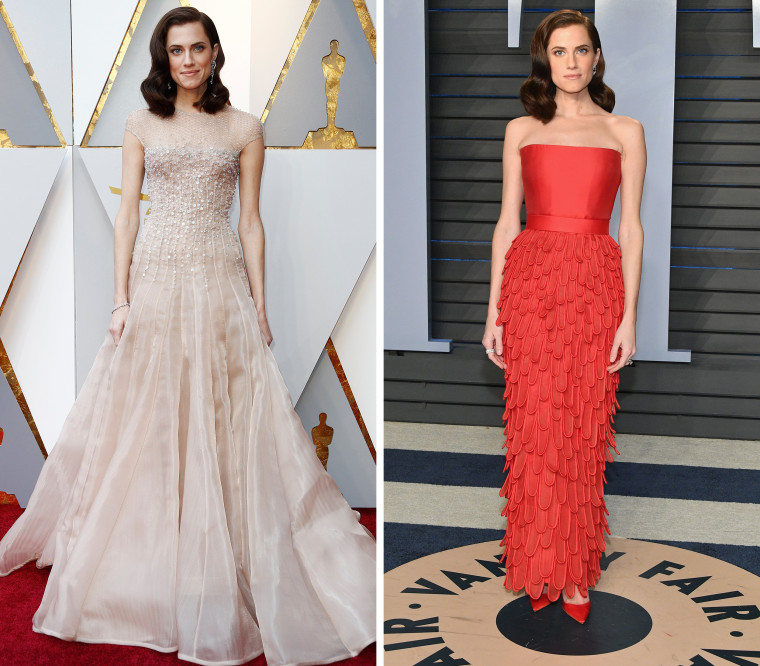 The "Get Out" star brought drama to the after-party with a crimson column dress.
Margot Robbie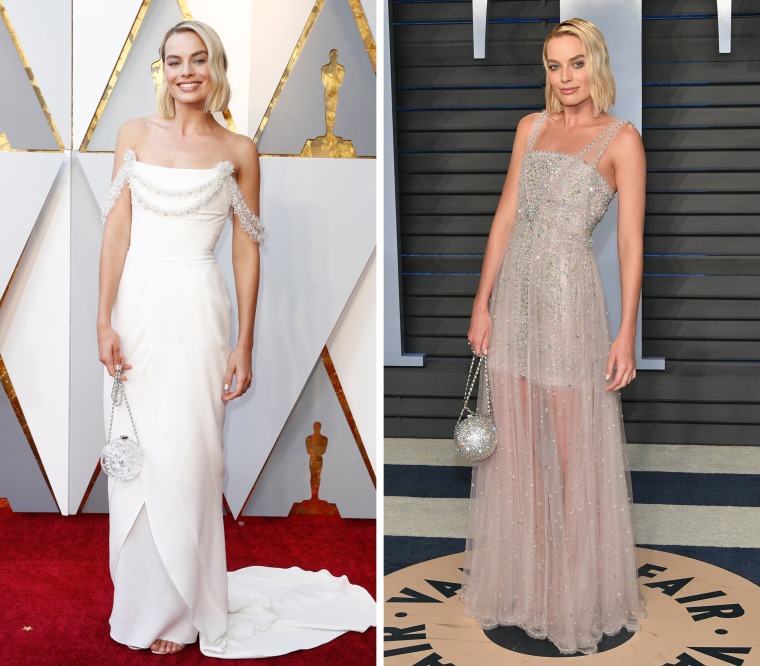 When a strap on Robbie's red carpet dress broke, she repaired it herself during the Oscars. Hopefully she didn't have to make any last-minute alterations to her gorgeous after-party gown!
Mary J. Blige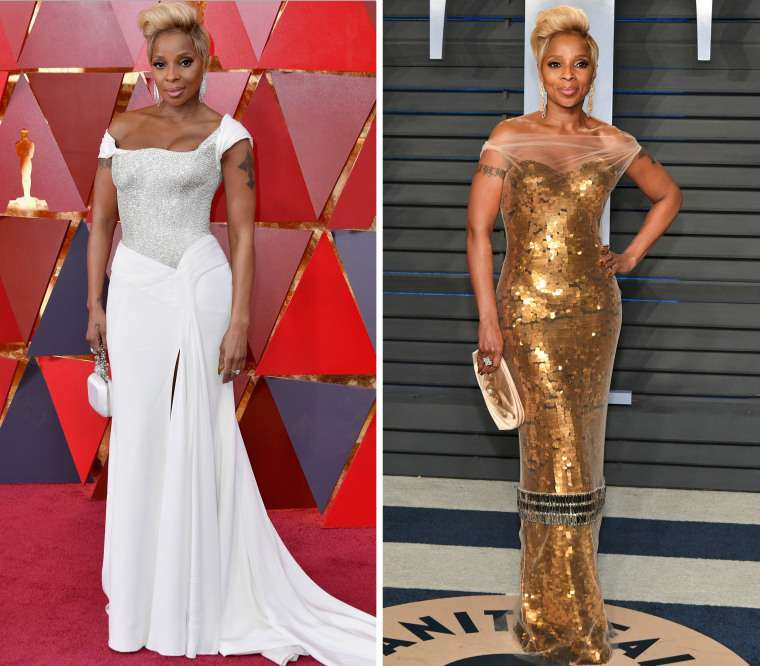 The singer and actress changed into a jaw-dropping gold gown for the after-party.
Greta Gerwig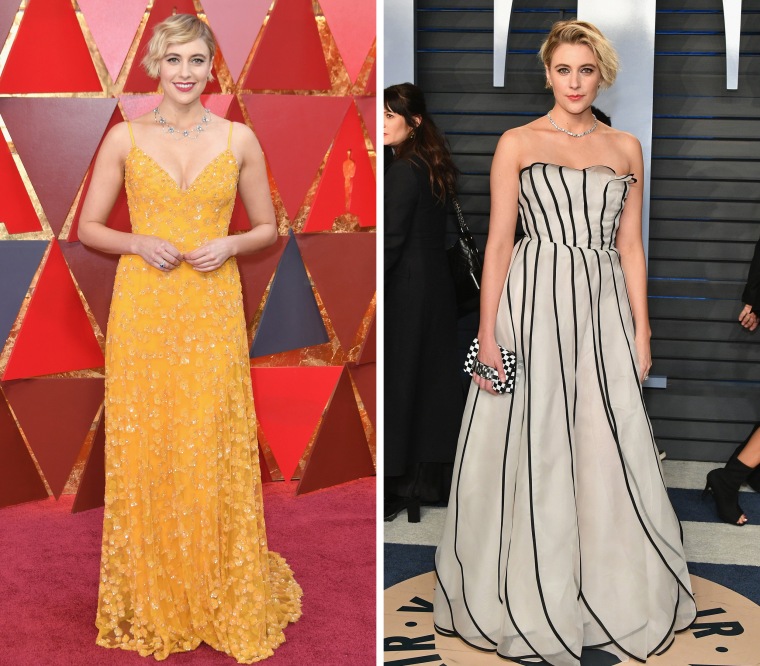 Gerwig, the fifth woman in Oscars history to score a best director nomination, looked stunning in a black-and-white organza dress by Dior Haute Couture.
Lindsey Vonn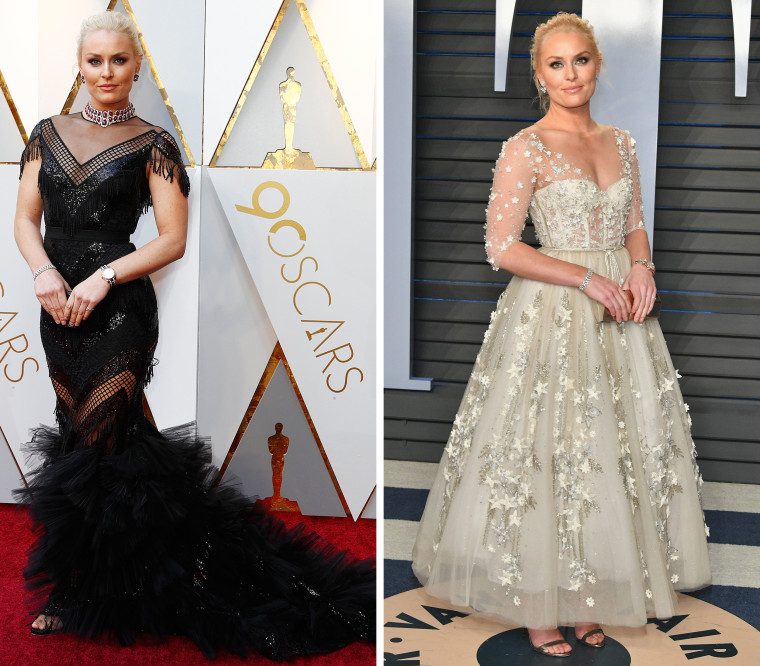 If the Oscars are the Olympics of fashion, then Olympic skier Lindsey Vonn was clearly there to play.
Laura Dern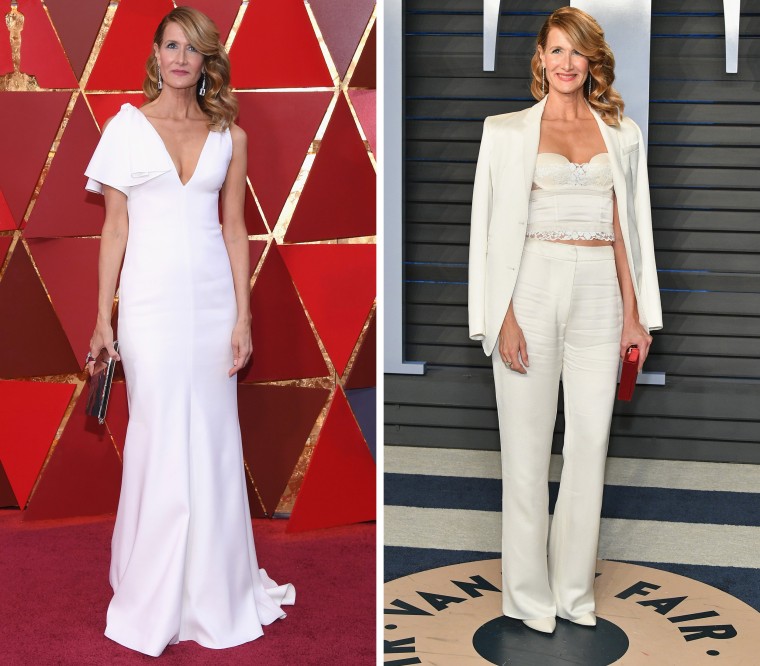 The actress kept to an all-white theme, but switched from her classic gown to a sophisticated white pantsuit.
Tom Holland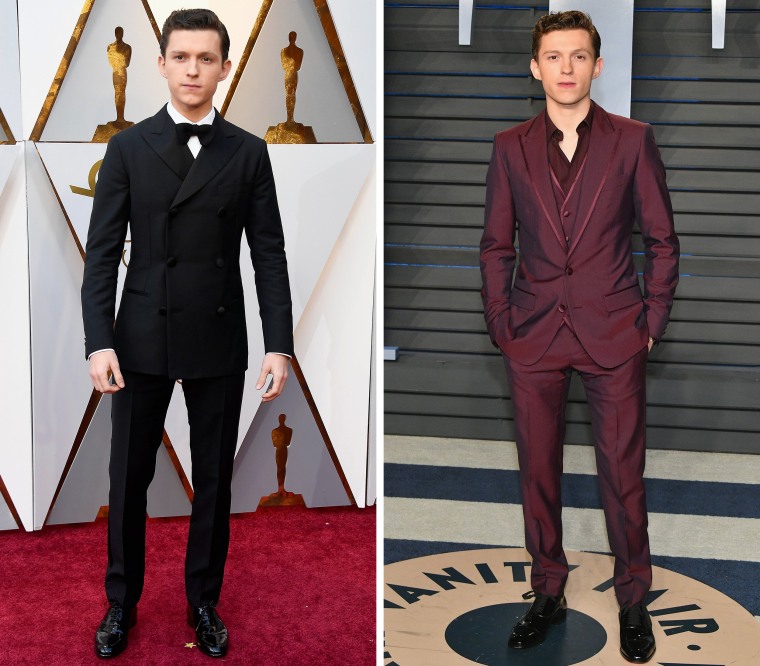 It wasn't just the ladies who switched up their looks for the after-party! "Spider-Man: Homecoming" star Tom Holland showed up ready to dance the night away in a monochromatic maroon suit.
Lupita Nyong'o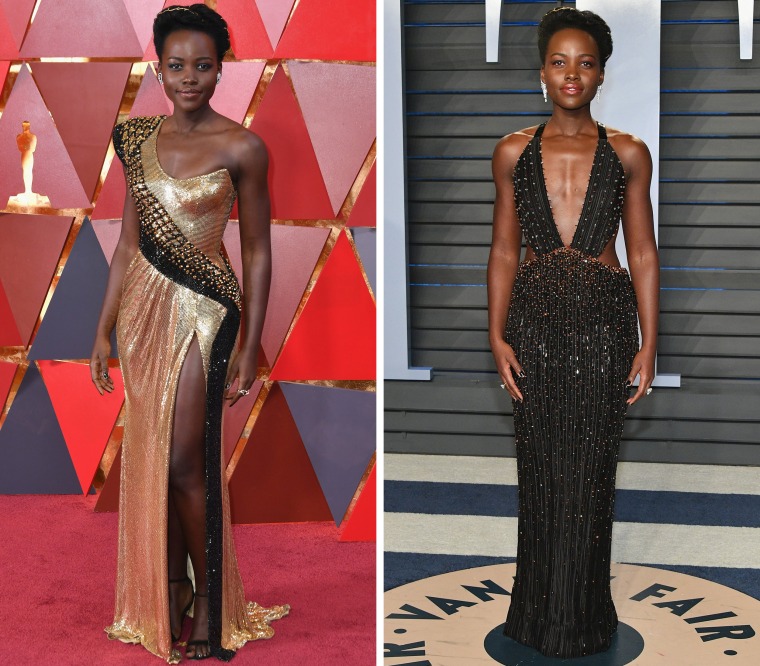 The "Black Panther" star's red carpet choices are always on point, and Sunday night was no exception. She blew everyone away with her regal ceremony and sultry after-party looks.
Leslie Bibb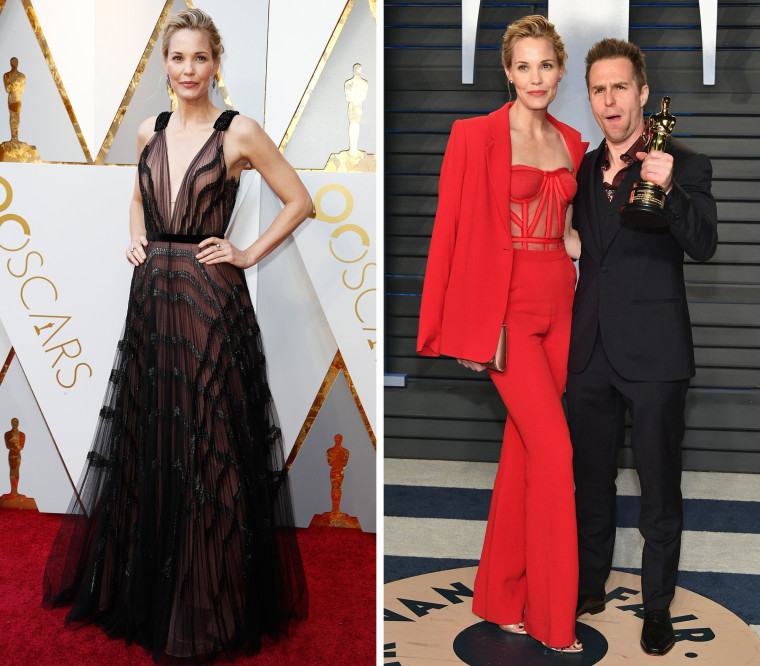 The actress, whose husband Sam Rockwell just won his first Oscar for best supporting actor in "Three Billboards Outside Ebbing, Missouri," came ready to party in a trendy red pantsuit.
Kelly Marie Tran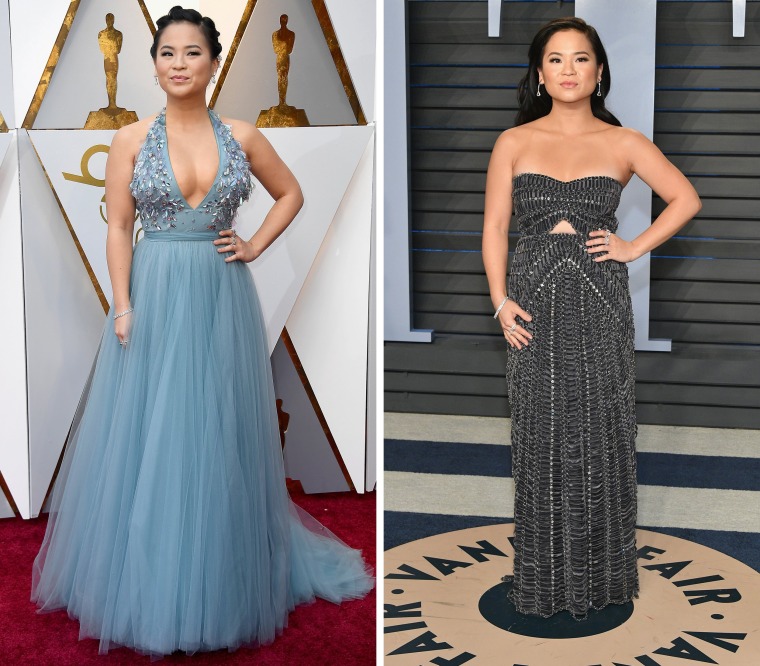 The actress, who played Rose Tico in "Star Wars: The Last Jedi," showed up to the after-party in a funky metallic gown with a keyhole cutout in front.
Salma Hayek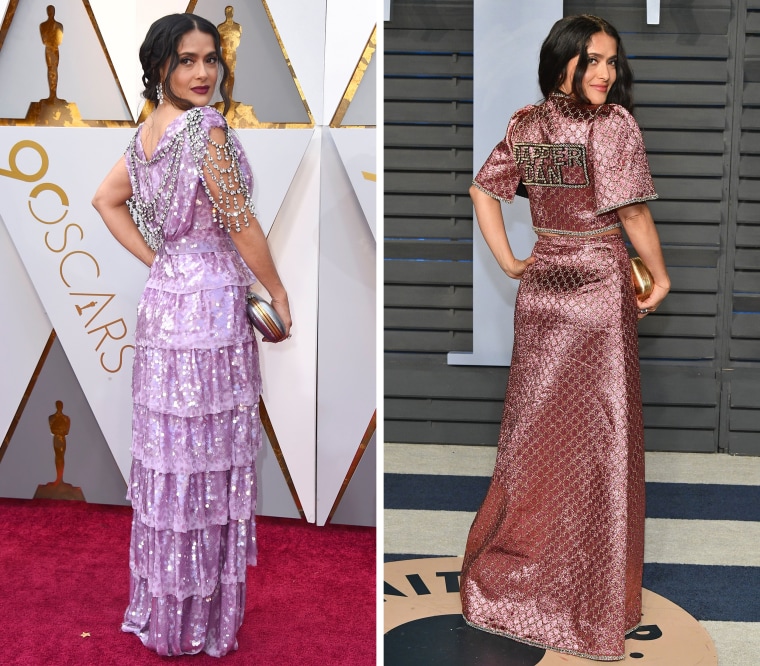 Hayek looked pretty in shimmering pink with a dress and jacket in the matching color.
Halle Berry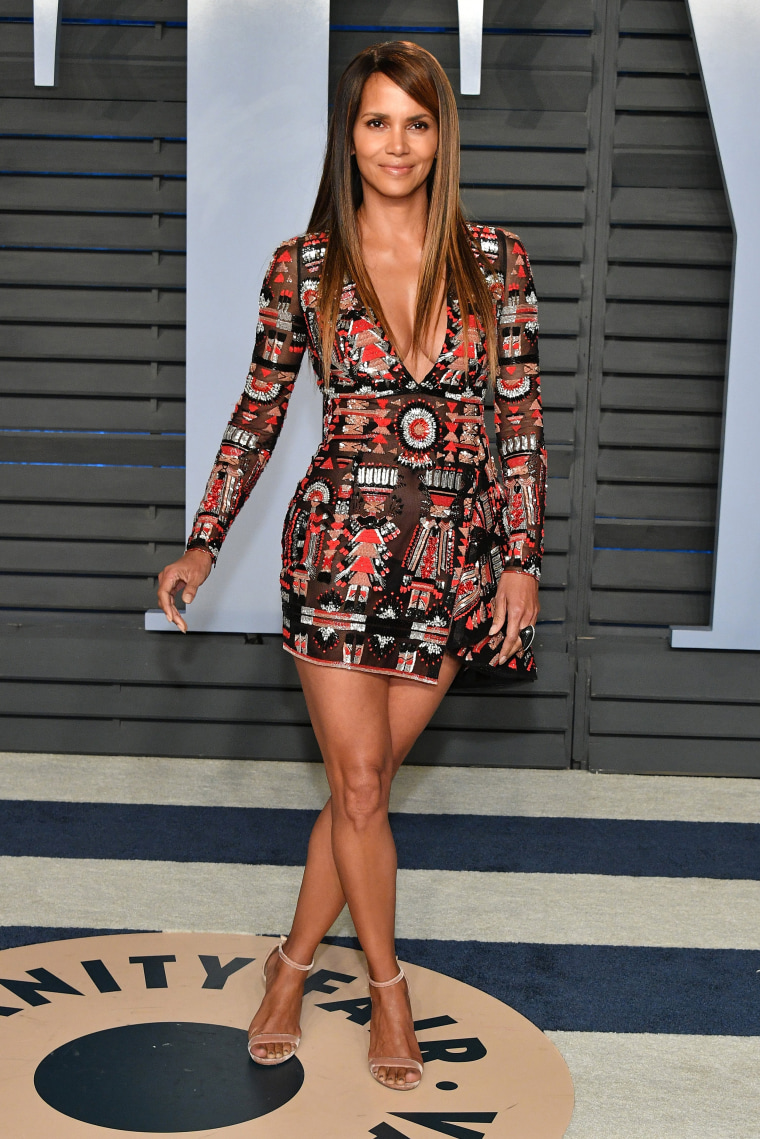 Berry arrived in a flawless minidress with geometric embellishments. Does Berry, 51, actually age? She certainly doesn't seem to!
Tiffany Haddish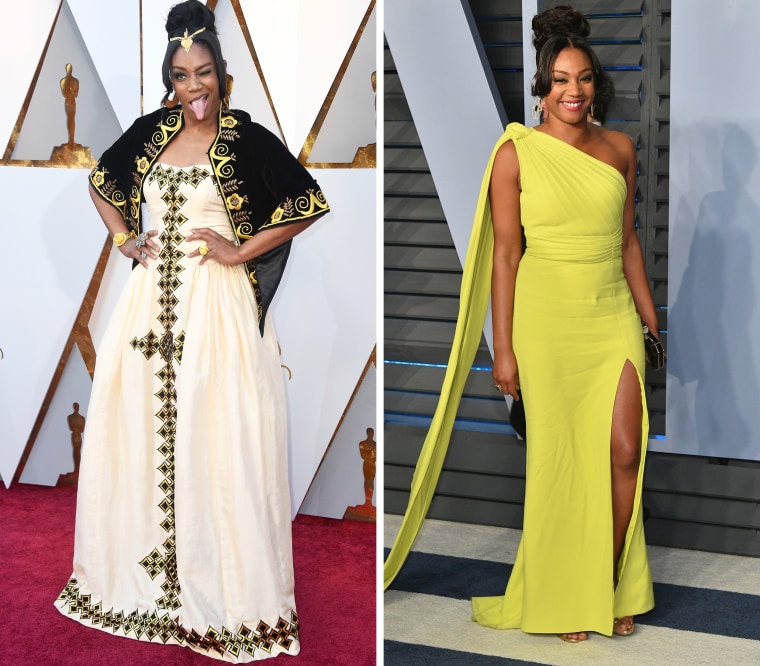 Haddish honored her late father with her first Oscars outfit, wearing a traditional dress from his native country of Eritrea. At the after-party, she swapped it for another gorgeous look: a striking yellow gown with an asymmetrical neckline and long panels flowing from the shoulders.
Danai Gurira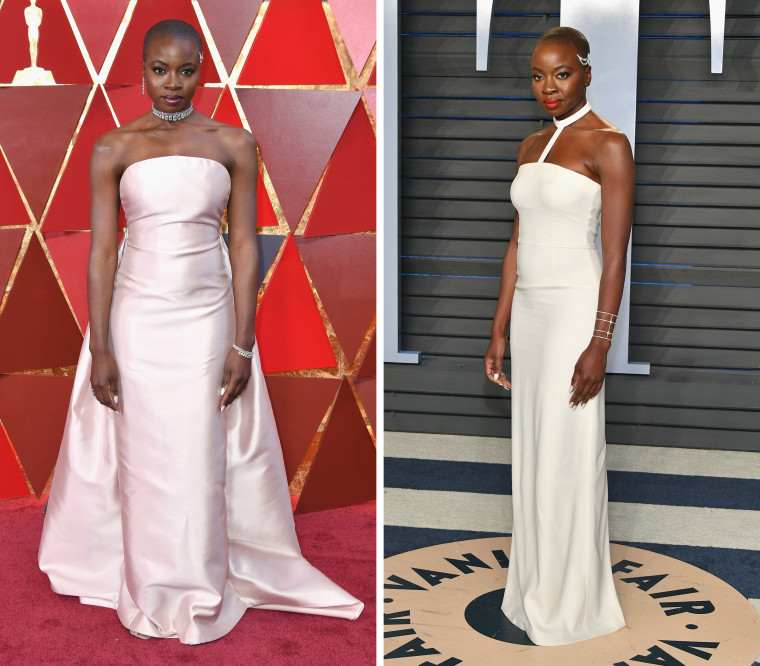 For both her red carpet and after-party looks, the "Black Panther" actress chose simple, elegant dresses that allowed her stunning hair embellishment to take center stage.
Emily Blunt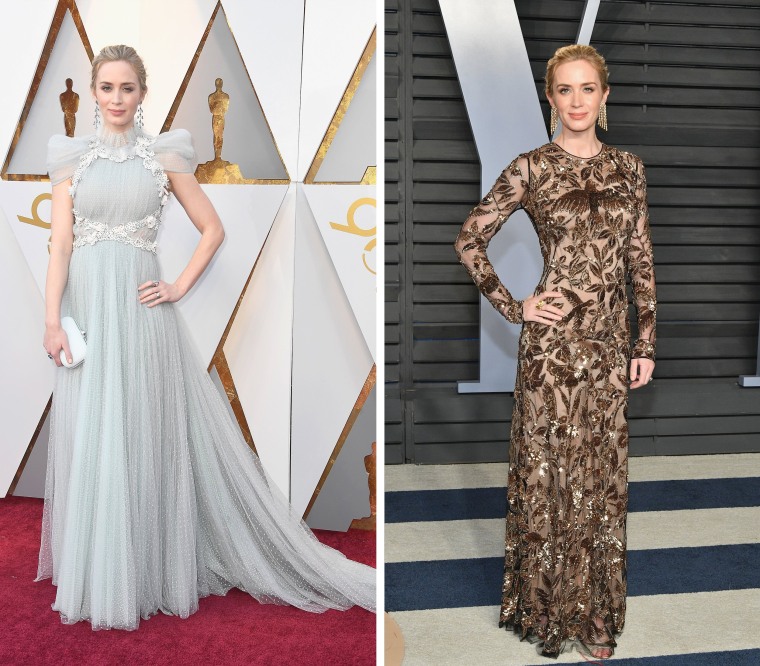 Blunt made one of the most drastic transformations of the night, swapping her ethereal red carpet dress for a bold, sheer dress with a metallic bird across the bodice.