If you've got a special guy this Valentine's Day, now's the time to start brainstorming the perfect way to say "I love you" on Feb. 14.
If you ask us, the best Valentine's Day ideas for him are the gifts that inspire you both to spend more time together as a couple. Whether you love to travel, cook, spend time outdoors or share an appreciation for dressing well — we've got you covered. Oh, and did you know that it's possible to order a bouquet of beef jerky roses? It's true.
We've found fun, creative gifts for your favorite guy — including a bonus round of ideas for the new man in your life.
RELATED: The year ahead! 6 fashion trends for 2017 to try right now
If you love to cook together ...
One surefire way to heat up any relationship is to inspire a little kitchen collaboration. It could be as simple as plating some delicious Chinese takeout and turning on Netflix or as elaborate as a feast to celebrate an anniversary — just as long as it's done together. Below, gift ideas that will inspire you and your boo to get cookin'.
1. MoMA rainbow chopsticks, $38, MoMA Store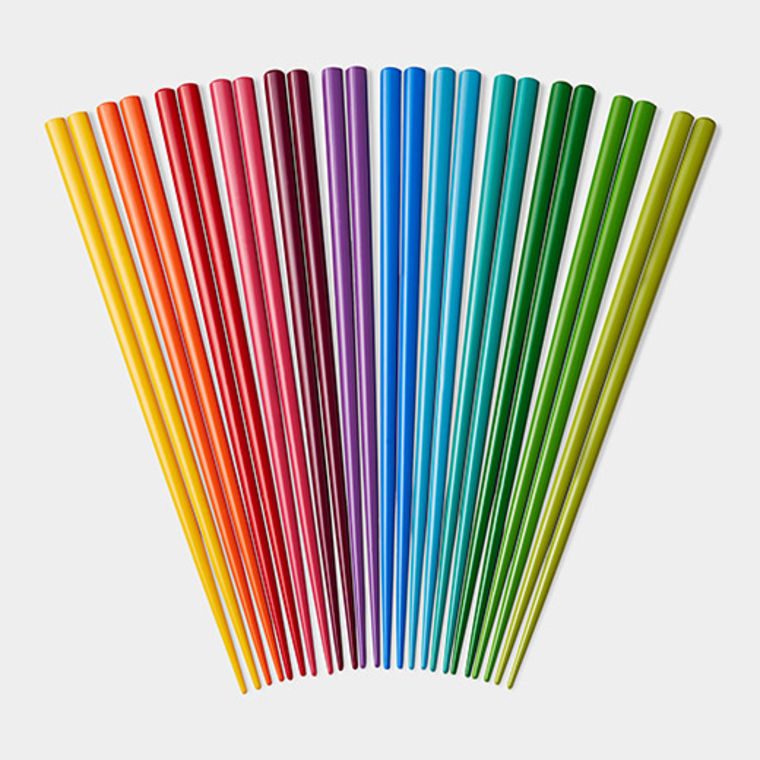 Even take-out feels a little more special when you've got rainbow chopsticks. (Just be sure to call dibs on your favorite color.)
2. Sur La Table cooking class, $79/person, Sur La Table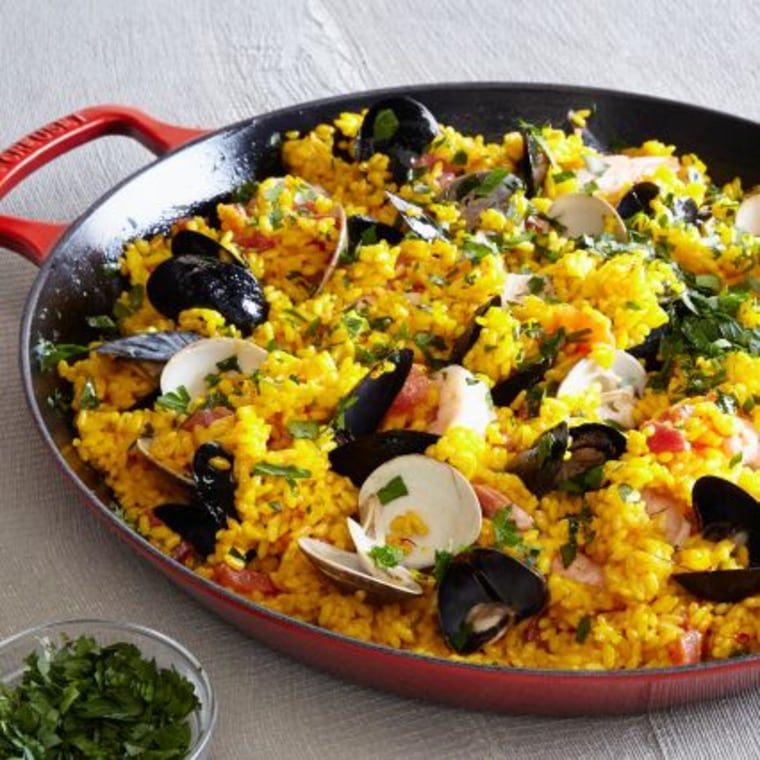 The couple that learns together, stays together. Why not explore a new cuisine or technique with your significant other, like French croissants, Spanish Paella or Thai dishes? Sur La Table offers a range of classes in 25 states.
3. Blue Crab Bay Co. oyster plate, $58, Houzz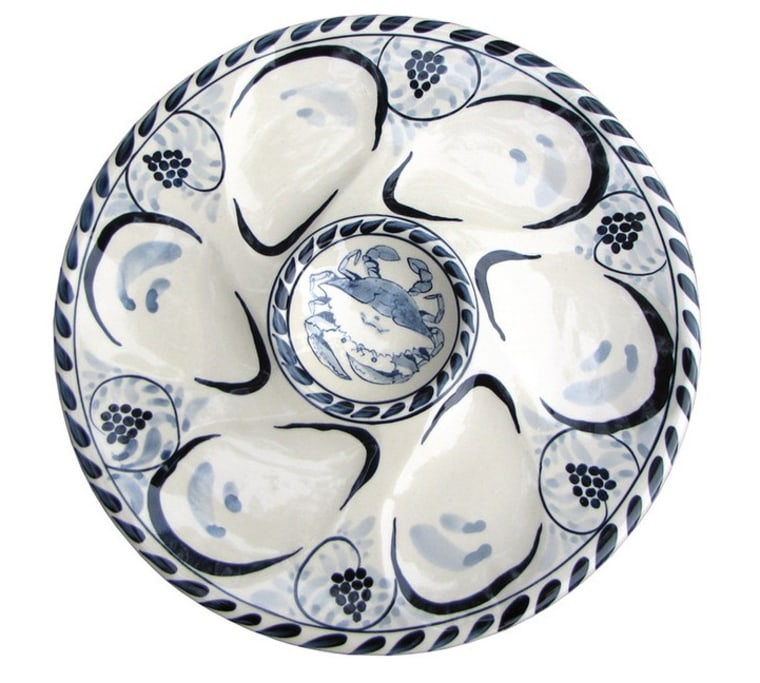 If your guy is a seafood lover, why not inspire the makings of a romantic oyster dinner for two with this thematic (and specific) oyster plate.
4. IVO ViRTU paring knife, $50, Williams Sonoma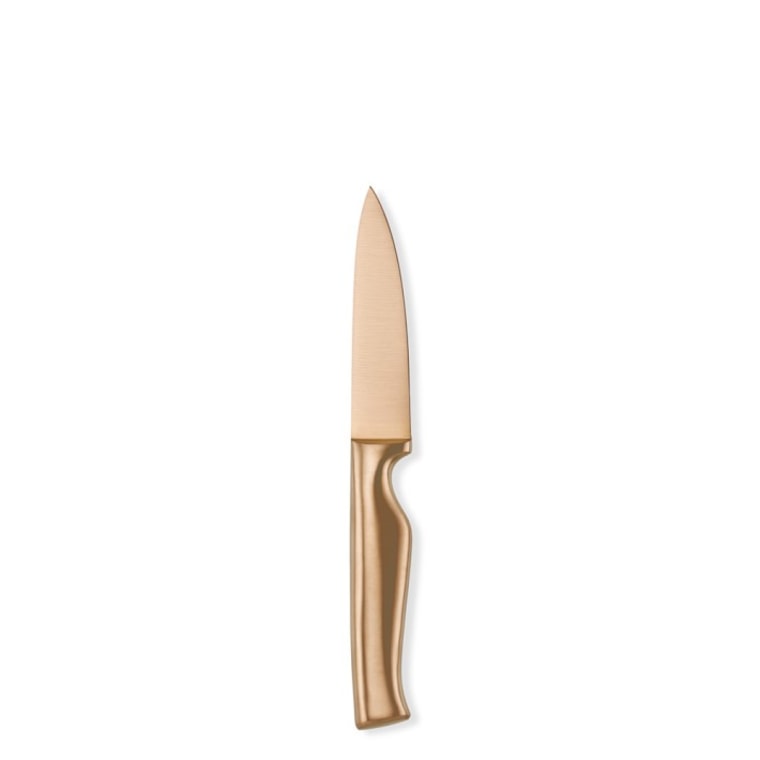 A paring knife for the other half of a perfect pair — get it? Treat your most beloved at-home chef to a paring knife forged from a single blank of steel and coated in copper for a distinctive finish.
5. Omaha Steaks 'A Night To Remember' dinner package, $65, Omaha Steaks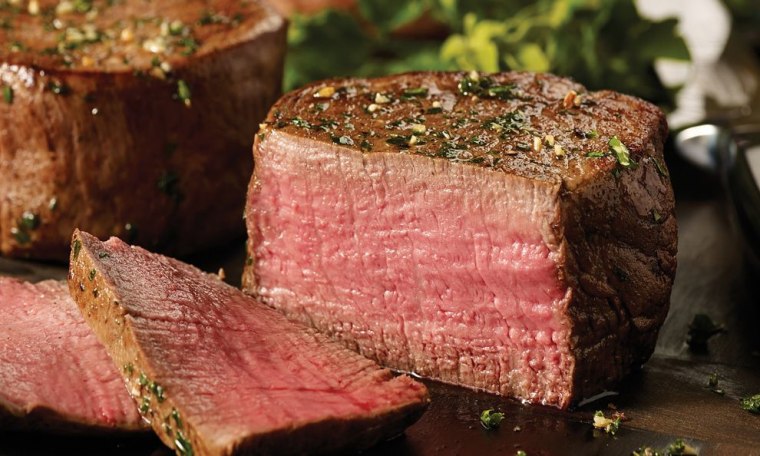 They say the way to a man's heart is through his stomach. It's probably the way to yours, too, right? Order up a romantic steak and lobster dinner for two so you can spend the night at home gazing into each other's eyes as your "hearts" grow full.
6. Farm Candy salt and pepper combo set, $55, AHA Life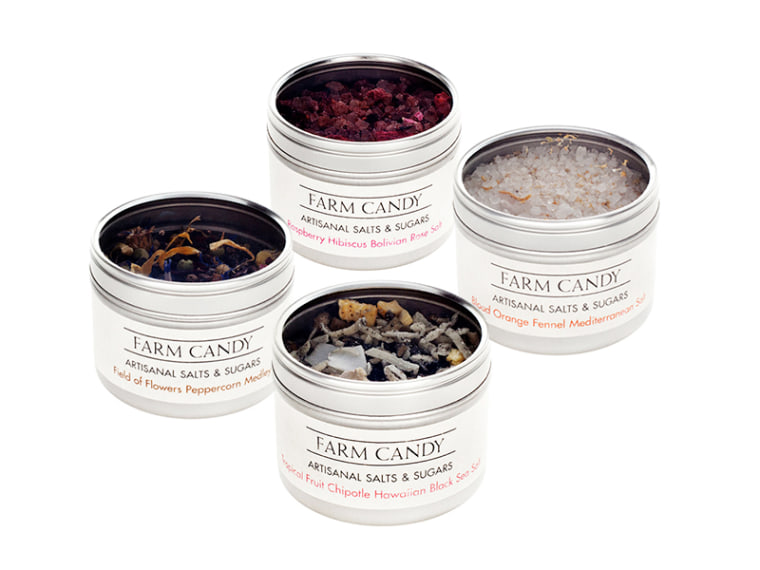 What's that you say? You're looking to spice up your relationship? Perhaps these artisanal seasonings (including "blood orange fennel Mediterranean salt) will do the trick.
If you love to travel together ...
Adventurous couples, this one's for you! Start planning your next bucket list trip or romantic getaway with scratch-off maps, National Parks passes and more fun, inspiring gifts. (Passports not included.)
7. Three Potato Four Mr and Mrs key tags, $8 each, Three Potato Four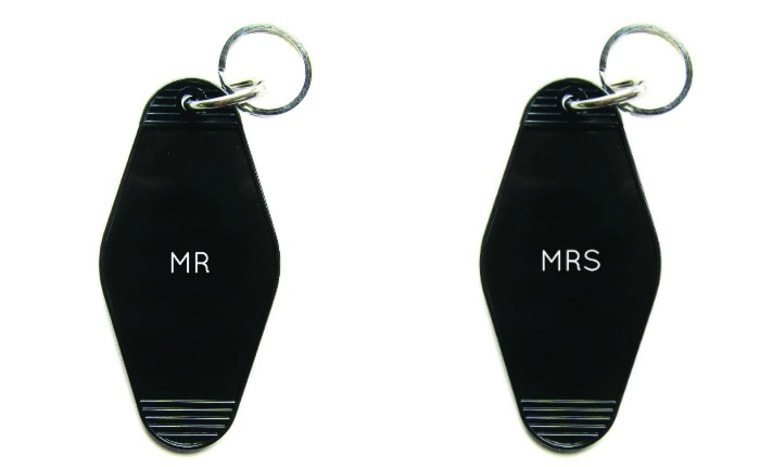 Simply because they will look adorable hanging side-by-side.
8. Uncommon Goods large scratch-off map, $40, Uncommon Goods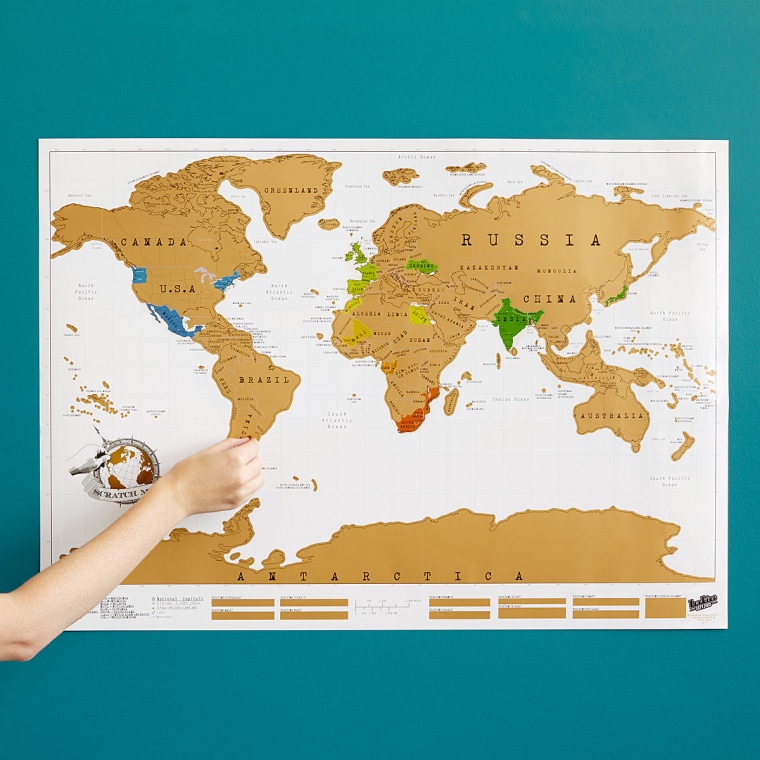 Hang this map that becomes ever-more colorful the more you travel to remind your significant other of all the amazing adventures still to come ... and start planning!
9. Black Tomato Twenty Questions city guides, free, Black Tomato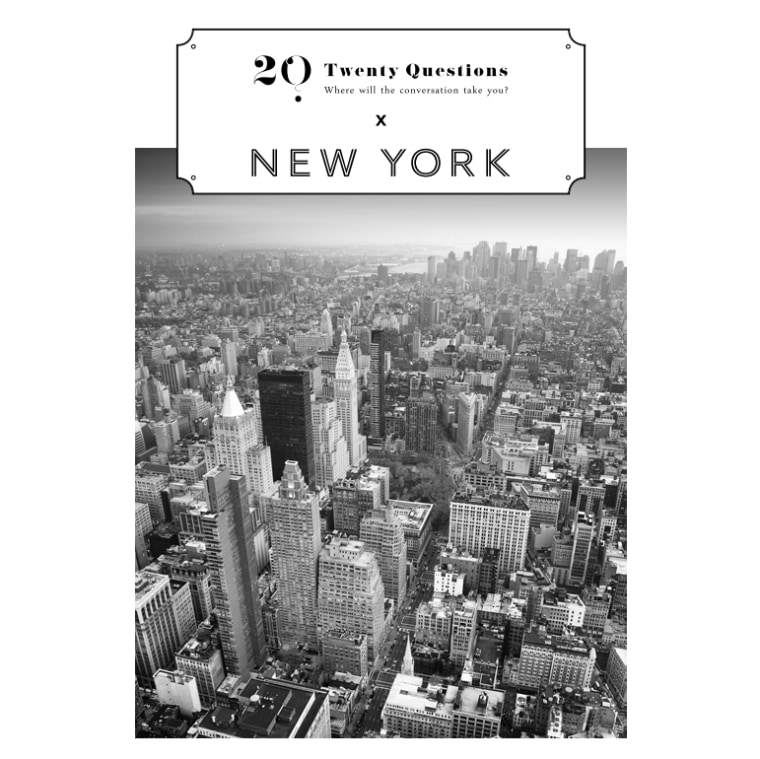 Black Tomato's city guides encourage travelers to talk with locals and discover new shops, sites and tasty things to eat and drink. The goal is to inspire a one-of-a-kind experience spurred by discovery and conversation. Simply sign up for the Black Tomato newsletter to access the Twenty Questions guides for Rome, New York, Tokyo, Paris and more.
10. Mophie juice pack air for iPhone 6/6s, $70, Nordstrom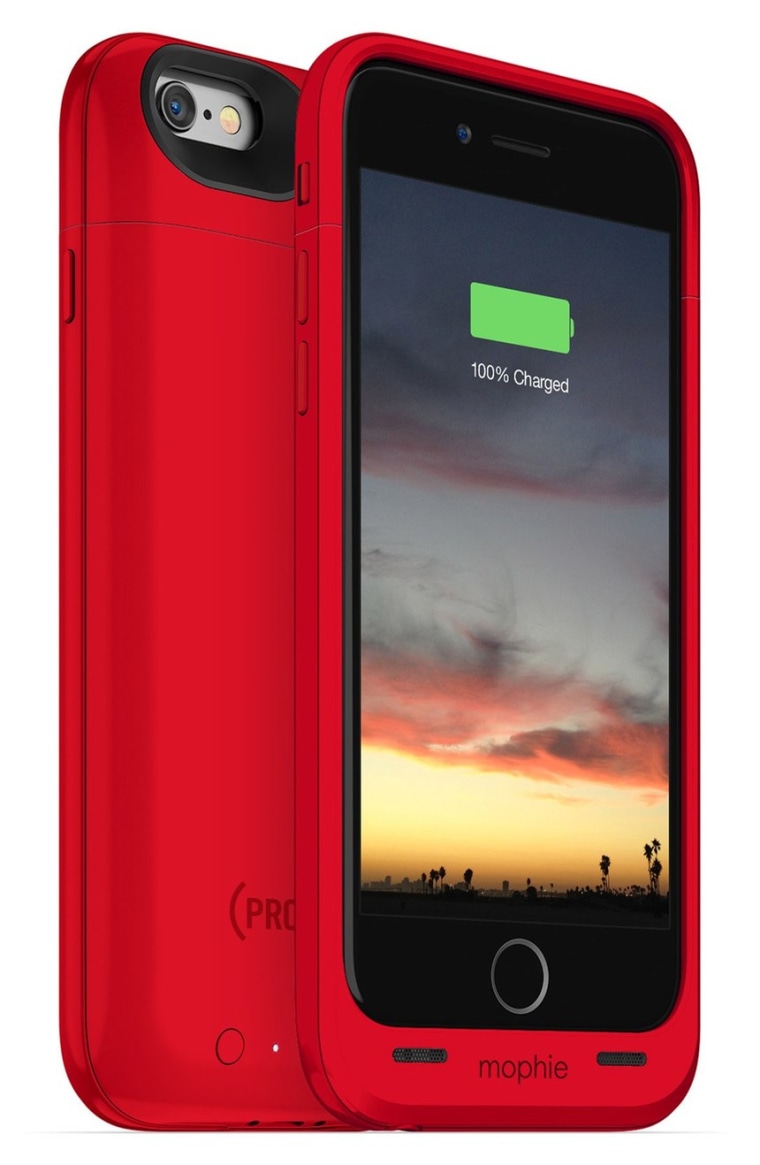 Make sure you never miss a scenic opportunity with Mophie's battery-charging iPhone case in a bright red color.
RELATED: Bundle up! The cutest cold-weather gear to wear right now
If you love to spend time outdoors together ...
If you both love spending time outdoors — whether that involves hiking, skiing, camping or maybe just playing catch — these gifts all return to the idea that nature is better when experienced together.
11. America The Beautiful 2017 Federal Recreation Pass, $80, U.S. Department of the Interior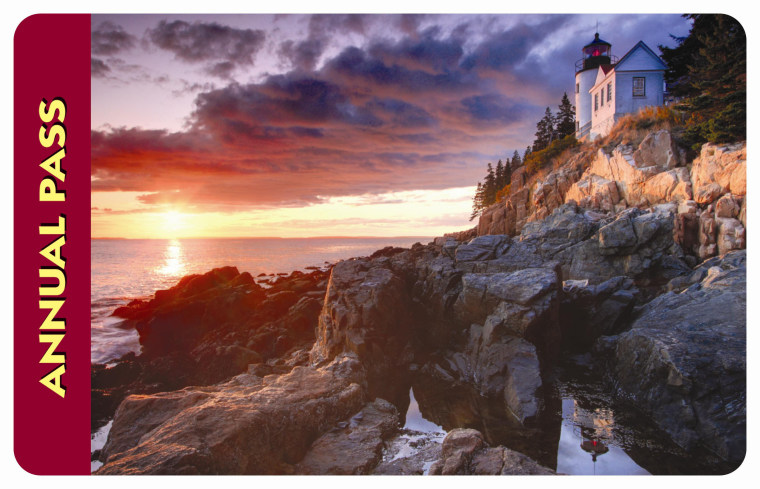 For an epic cross-country camping trip or an afternoon jaunt to The Statue of Liberty, this pass grants you (and up to three accompanying adults) access to every National Park in America for a year.
12. Herschel Supply Co. 'Winlaw' backpack, $75, Jack Threads
Picnics, beach days, epic hikes ... whatever you're perfect day outdoors, pack it in this durable and stylish backpack from Herschel.
13. Aerobie Pro flying ring, $10, REI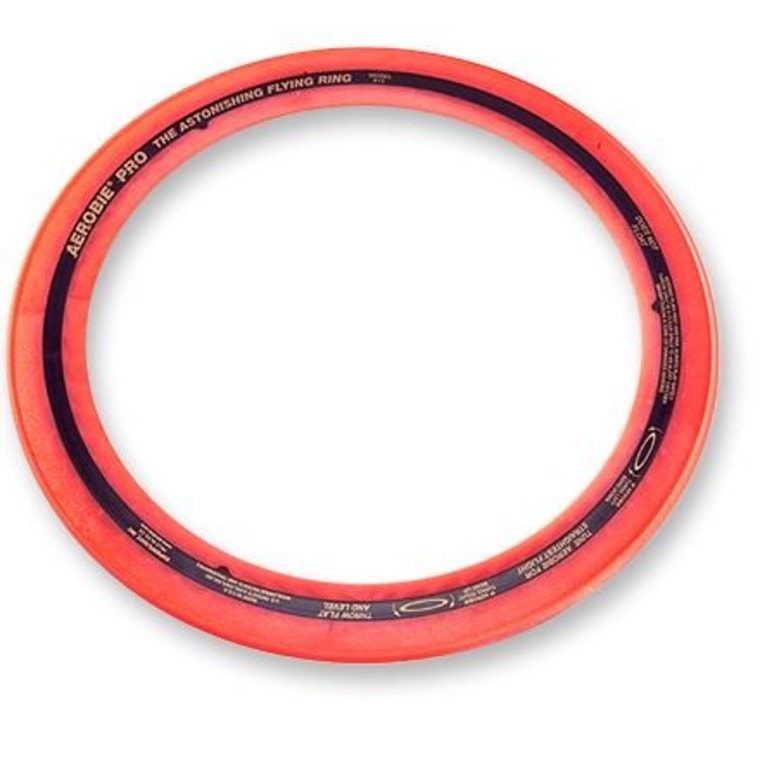 Not everyone can throw a football, but anyone can (learn to) throw a frisbee. Perfect for a big grassy field or the beach, a flying ring is a great way to say, "You're a catch!" without saying it.
14. Tasko Essentials binoculars, $85, Walmart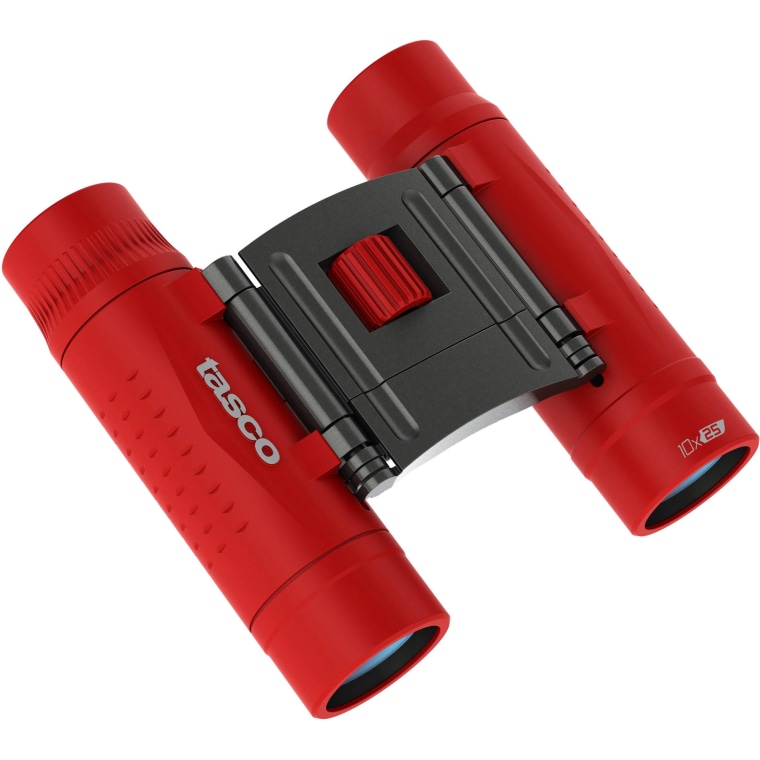 From whale-watching to bird-spotting, have a pair of binoculars on hand to get a closer look at all the creatures you might encounter when the two of you are on your next great adventure.
If you share a love of style ...
If your significant other is a man who loves his closet almost as much as he loves you, treat him to something that he can wear and enjoy all year.
15. PinTrill 'Emotionally Available' pin, $15, PinTrill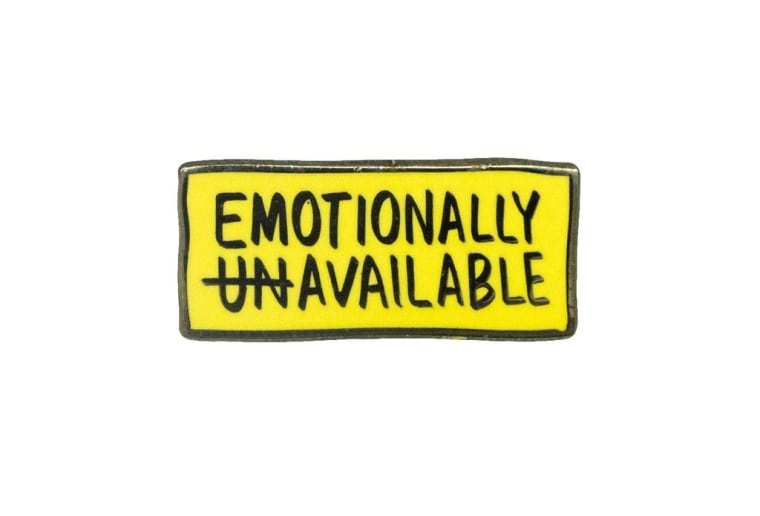 For the most stylish guy you know who also happens to be sensitive, caring and kind.
16. J.Crew heart print boxers, $19, J. Crew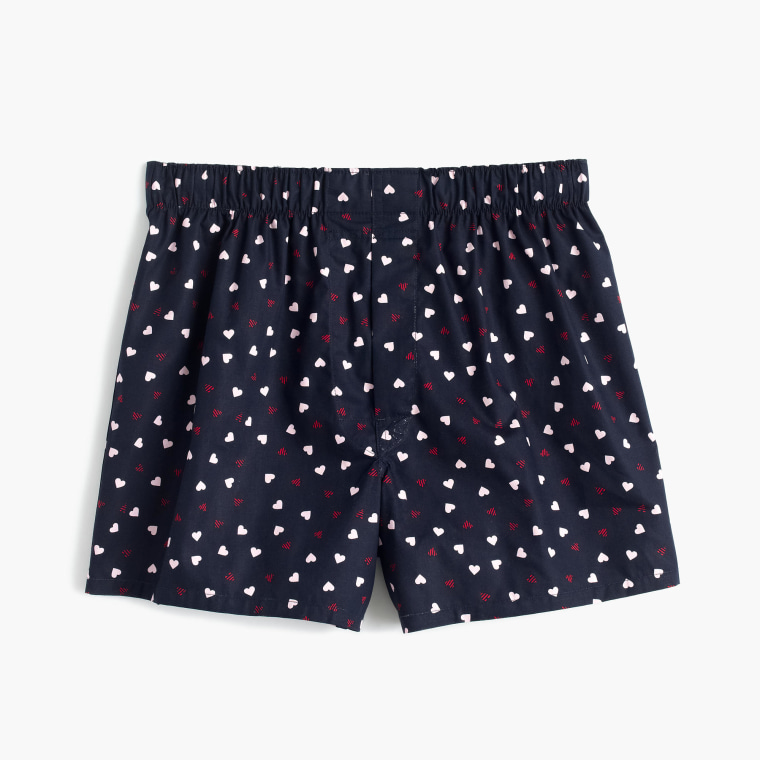 Giving a guy heart-print boxers is such a Valentine's Day cliche that it's actually totally cute.
17. Vans canvas 'Old Skool' sneakers, $55, Vans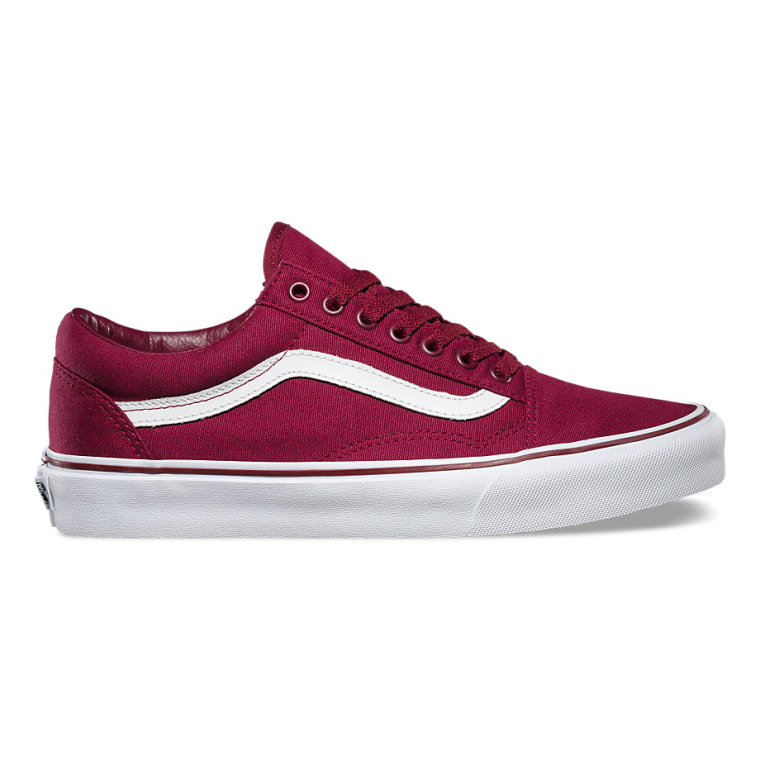 Long, romantic walks are always longer and more romantic in cool, comfortable sneakers.
18. Old Navy patterned socks, $6, Old Navy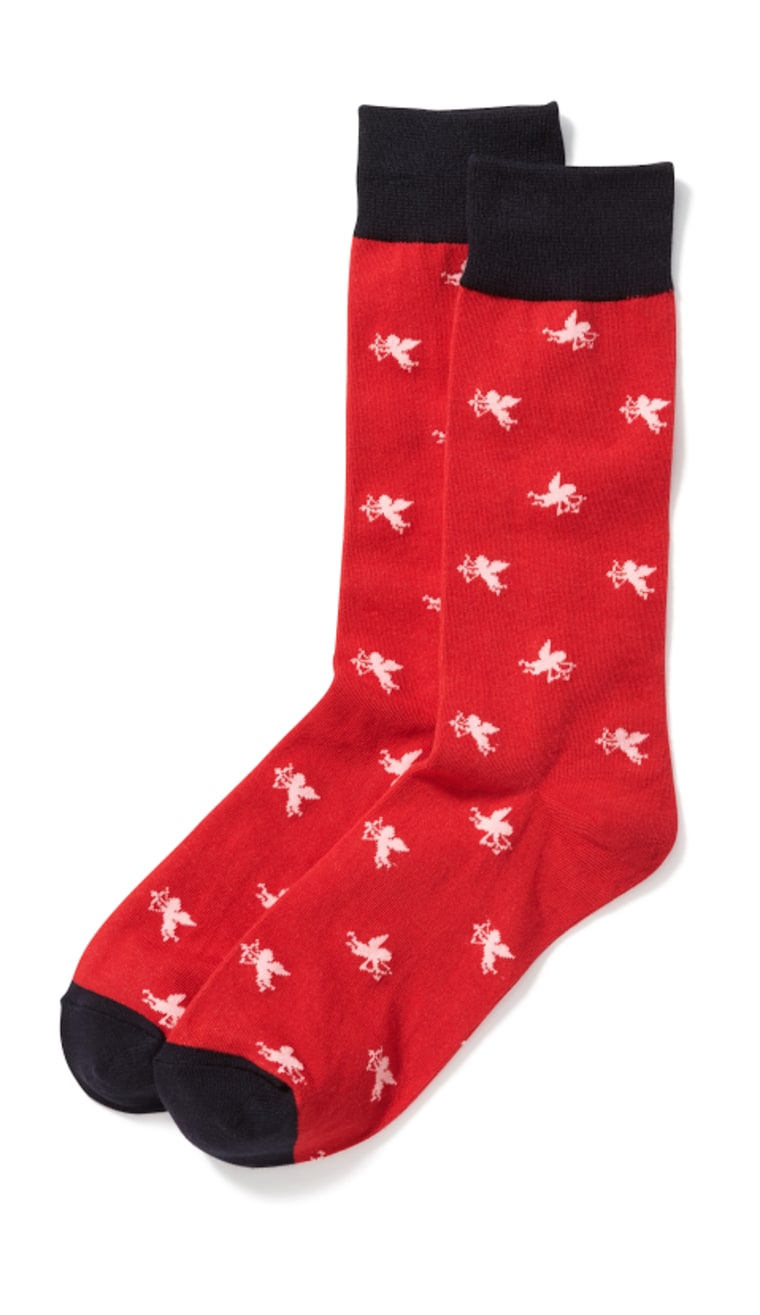 These cupid-print trouser socks will make the perfect finishing touch for your man's date night look.
19. Uniqlo ultralight down vest, $40, Uniqlo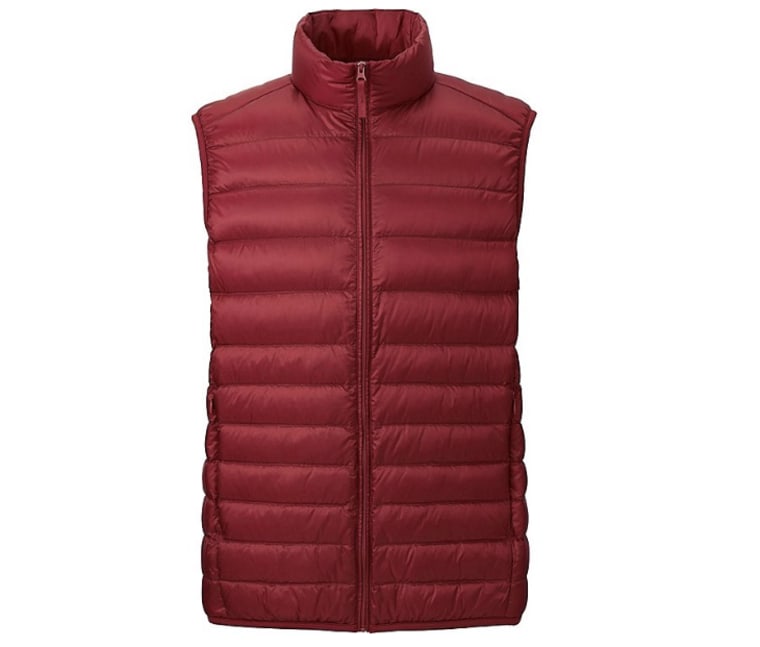 Uniqlo's ultralight down vests make for the perfect winter layering tool — they work as easily over a sweater or jean jacket as they do under a wool coat or blazer. Plus, we don't hate that this one is nearly the same color of our favorite pinot noir.
RELATED: What's the best-selling mascara? Redbook has the answer
Bonus: If you love spending time together ... but it's new!
Hey, we've been there! If you want to get a little something for the guy you've just started seeing, have no fear. The key is to keep the gift inexpensive and playful — something that might be a joke if it wasn't so thoughtful and clever. These gift ideas can help you express yourself without having to say it out loud.
20. Say It With Beef bouquet of beef jerky roses, $35, Say It With Beef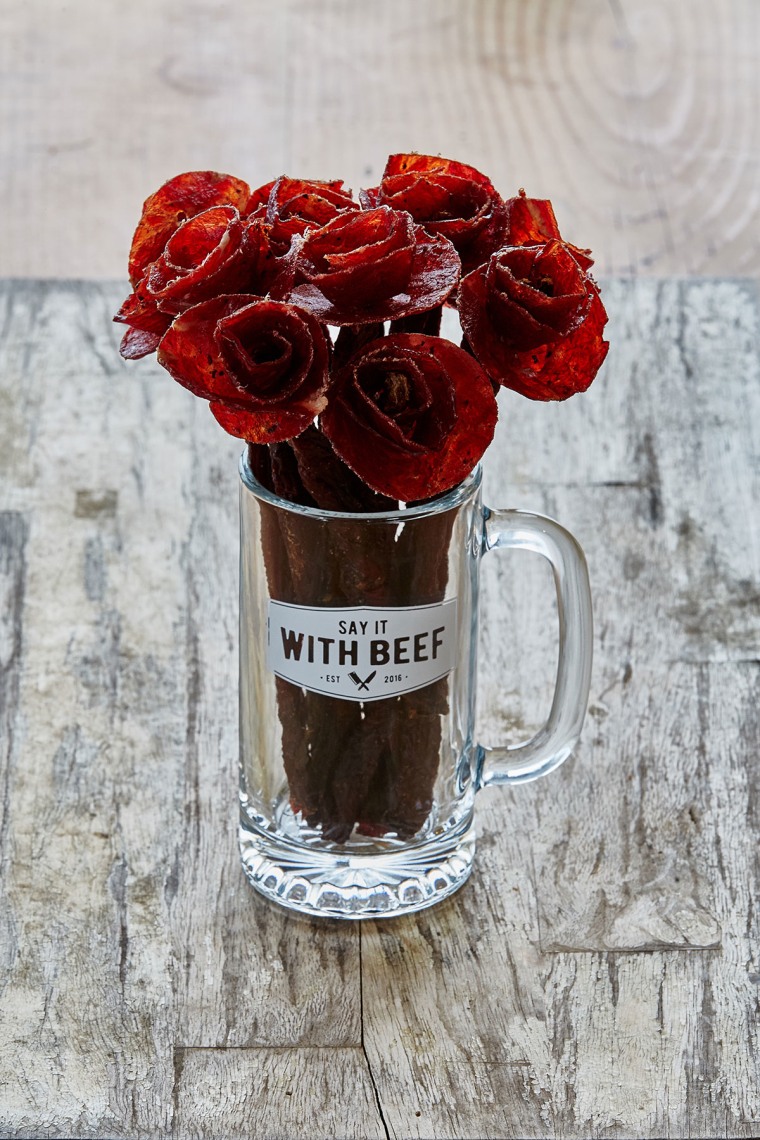 If you're not ready to say "I love you," but you totally like him a lot, why not say it with beef? This hilarious gift comes in a keepsake pint glass or beer mug.
21. Baron Von Fancy 'You Get Me Going' mug, $12, Ochi Shop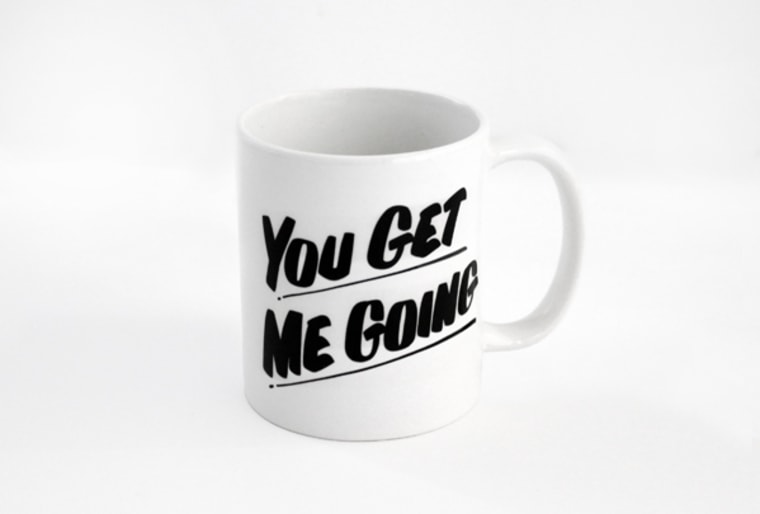 If you're on the fence about getting a gift for a new boyfriend, might we suggest something slightly cheeky and very low-key, like this mug from New York City-based artist Baron Von Fancy.
22. Kikkerland pizza night light, $6, Kikkerland
No more stubbed toes in the middle of the night!
23. Studmuffin Desserts Love Bucket of Bleeker Street Brittle, $25, Studmuffin Desserts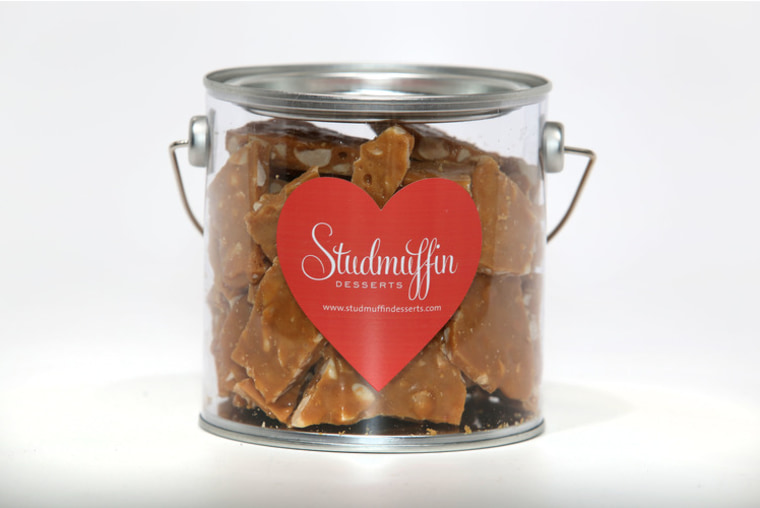 Nothing casually says, "I think you're tough but sweet" quite like a bucket of natural, gluten-free, handmade brittle. (See also, "Tell me about it, stud.")
24. 8-pack of Necco Sweethearts Valentines candy boxes, $3, Target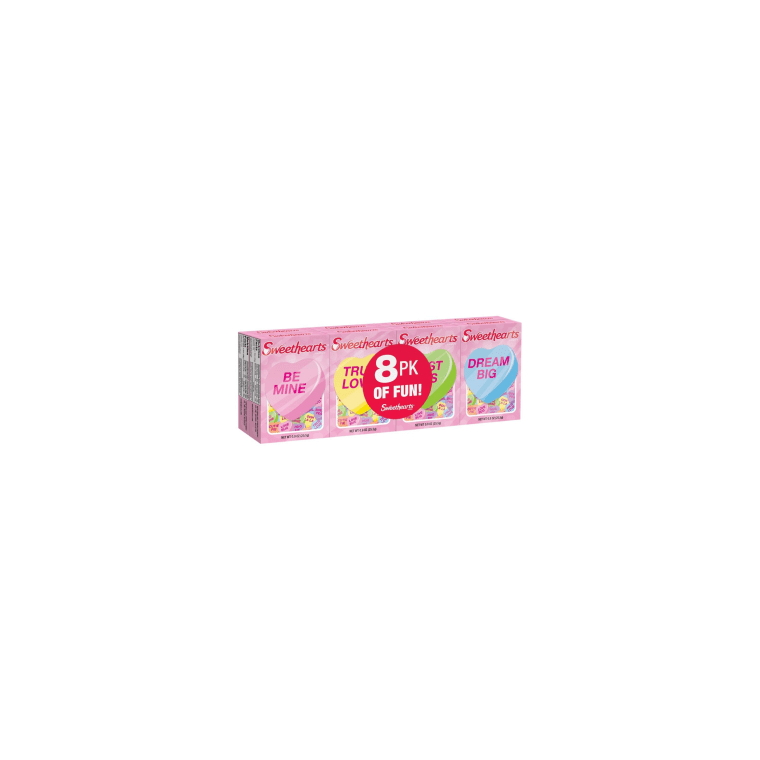 It's none of our business how many Valentines you have.
25. T-Rex card, $5, Hello!Lucky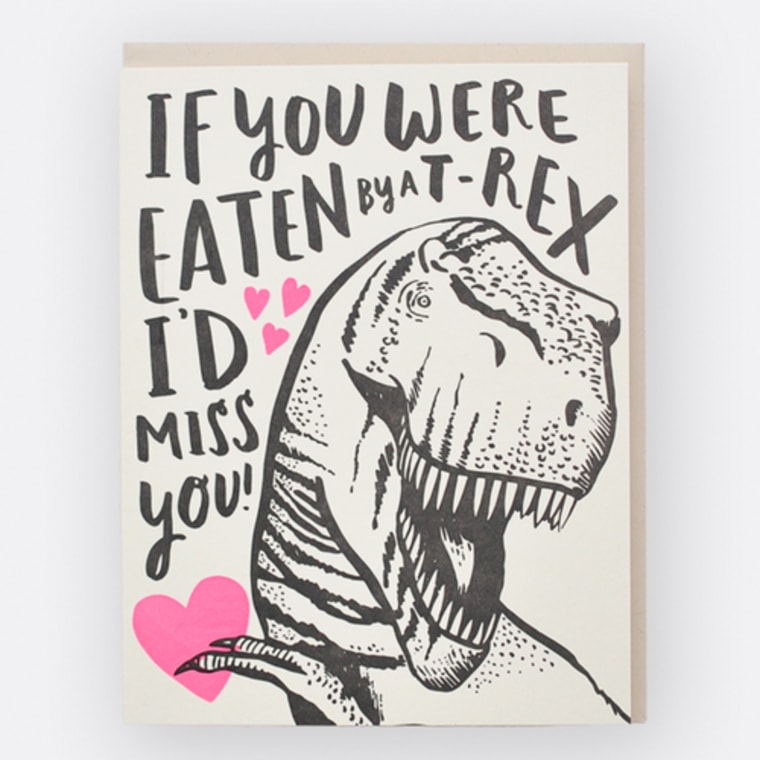 Everyone loves dinosaurs, and this card is the perfect mix of silly and sweet.