"You want me to what?"
That's how Chrissy Metz first reacted to some surprising advice on increasing her body confidence.
"My vocal coach in LA, Dot Todman ... she's like, 'Chrissy, I want you to sing in the mirror naked,'" Metz said in a recent interview on SiriusXM's "The Jenny McCarthy Show." "I was like, 'The hell?'"
But eventually, the "This is Us" star, 37, realized her coach just wanted to help her feel truly comfortable in her own skin, and to embrace her identity beyond her body.
"It's just accepting you're not your body," Metz said. "It's the vessel that your spirit occupies."
Ever since Metz made her big break playing fan favorite Kate Pearson on "This Is Us," she has been open about her body confidence journey — and she has used her stardom to inspire others to love and respect themselves.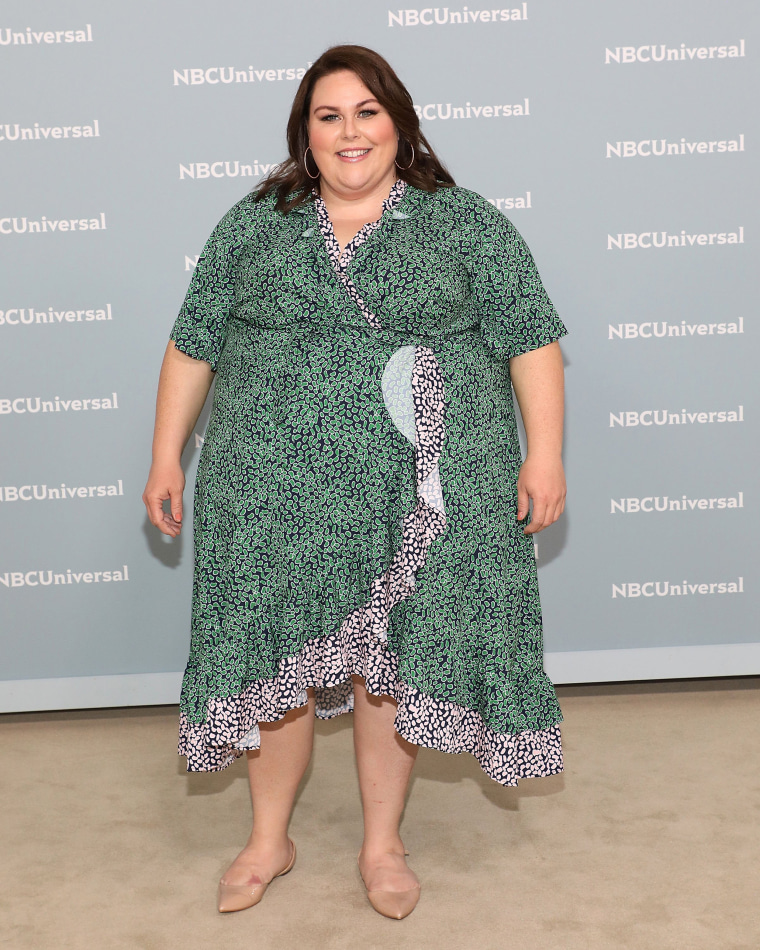 "It's impossible to accept love from anyone else if you don't love yourself," the Emmy-nominated actress told TODAY in 2016. "It's a big issue particularly for us plus-size ladies and for anyone dealing with weight, because we're not taught to love ourselves or be our own cheerleaders."
In her recent memoir, "This is Me: Loving the Person You Are Today," Metz revealed she overcame some serious negativity, including body shaming and abuse from a close family member, to love and value herself.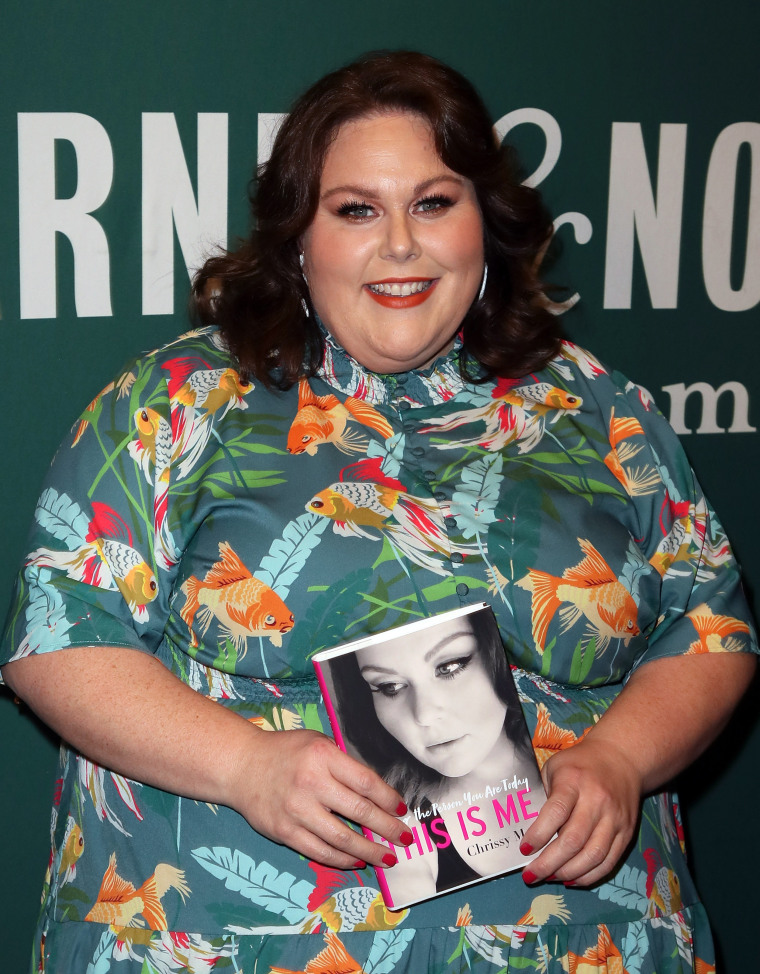 Now, she exudes confidence — which Metz says springs from something much deeper than appearance. On "The Jenny McCarthy Show," she shared one of her favorite phrases to live by: "Esteemable acts create self-esteem."
In other words, if you want to love yourself, start by loving and helping others.
"When I can be kind and of service, when I'm loving, then that creates that true confidence within yourself," she said. "And you're like, 'None of this matters.' It's just who I am and how I treat people. That's all that matters."