A supposedly "unretouched" photo of Cindy Crawford that went viral last month may have been altered after all.
The image, which shows the 49-year-old supermodel posing in lingerie, was originally shot for a December 2013 cover story for Marie Claire's Mexico and Latin America edition.
ITV news reporter Charlene White, who said she found it on a fashion blog, posted the image on Twitter, prompting social media buzz surrounding Crawford's stunning appearance — imperfections and all.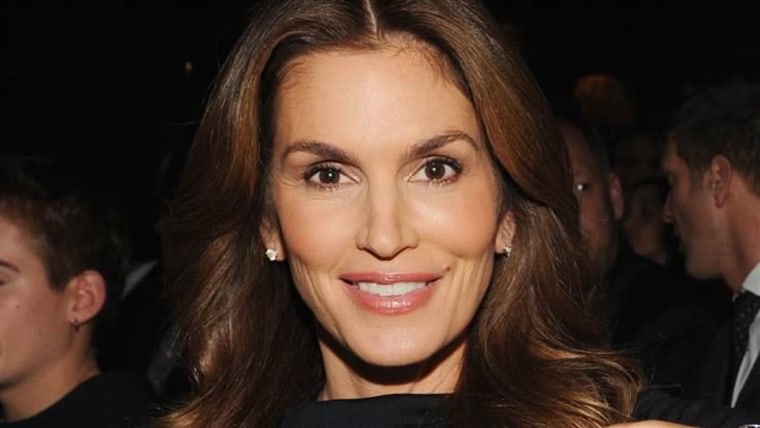 But now, celebrity photographer John Russo, who shot Crawford for the magazine, has claimed that the picture was altered to make Crawford look worse.
"An image of Cindy Crawford taken by me for the December 2013 edition of Marie Claire Mexico was stolen or otherwise unlawfully accessed, and then maliciously altered and distributed to the media," Russo said in a statement.
"It has been falsely claimed that this photograph represents an un-retouched image of Cindy Crawford," he added. "This is not true. It is a fraudulent, altered version of my photograph. I [am] grateful that that this fact has been brought to the public's attention and that corrections are being run in the media."
In February, Marie Claire confirmed the image appeared to be "a leak" in a post on its website.
"No matter where the photo came from, it's an enlightenment," the magazine wrote. "We've always known Crawford was beautiful, but seeing her like this only makes us love her more."
A request to Marie Claire for comment was not immediately answered.
This article was originally published Mar. 2, 2015 at 4:37 p.m. ET.