Now that winter is behind us, it's time to embrace the best of the warm season — and what signifies that better than the tropics? Everyone from first lady Michelle Obama to top designers has embraced the sunny, carefree Hawaii style with bright floral colors and fun, paradise prints. We rounded up a few affordable favorites — including color-blocked espadrilles and the exotic, gardenia-based fragrance Kai — to help get you in the spirit (margarita not included):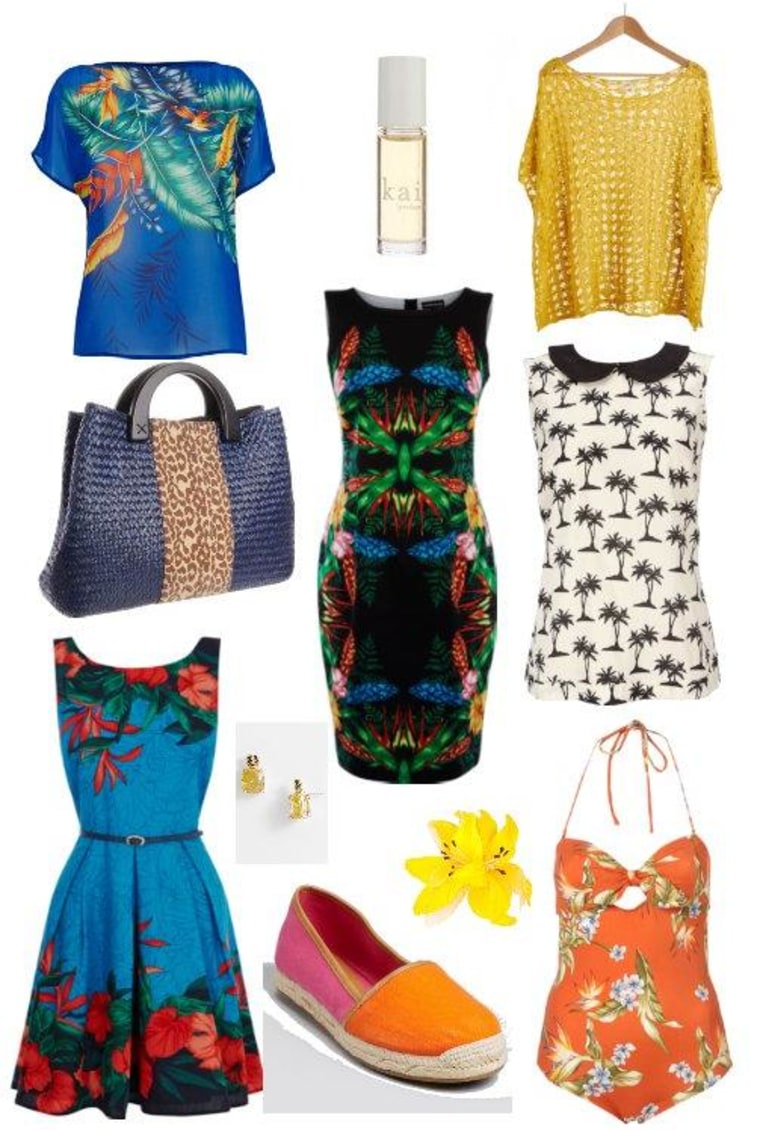 Oasis
$90 - oasis-stores.com
Rina Raphael is a TODAY.com editor who wishes that margaritas were included. In everything.