When Keira Knightley attended the SeriousFun Gala in London this week, her outfit looked awfully familiar.
Turns out it was: She decided to don the same pale pink Chanel Haute Couture gown she wore when she married musician James Righton in May of this year.
Knightley's ensemble choice raised more than a few eyebrows, and not because she was wearing her wedding dress for the second time. It's because she was wearing it for the third time. The English actress also sported the same strapless tulle gown at a pre-BAFTA party back in 2008.
Could this be a sign of the times? Is re-wearing the gown from your big day no longer a serious faux pas?
That could be partially true, said Lisa Gooder, digital director at Brides magazine. Gooder said it's becoming increasingly common for brides to get not one but two gorgeous dresses for their special day.
"I think there are a lot of brides wearing a second dress for an after party or dancing portion. Those dresses are very wearable," Gooder told TODAY.com. "The dress Keira wore was a short cocktail dress, which we see a lot of the brides are wearing."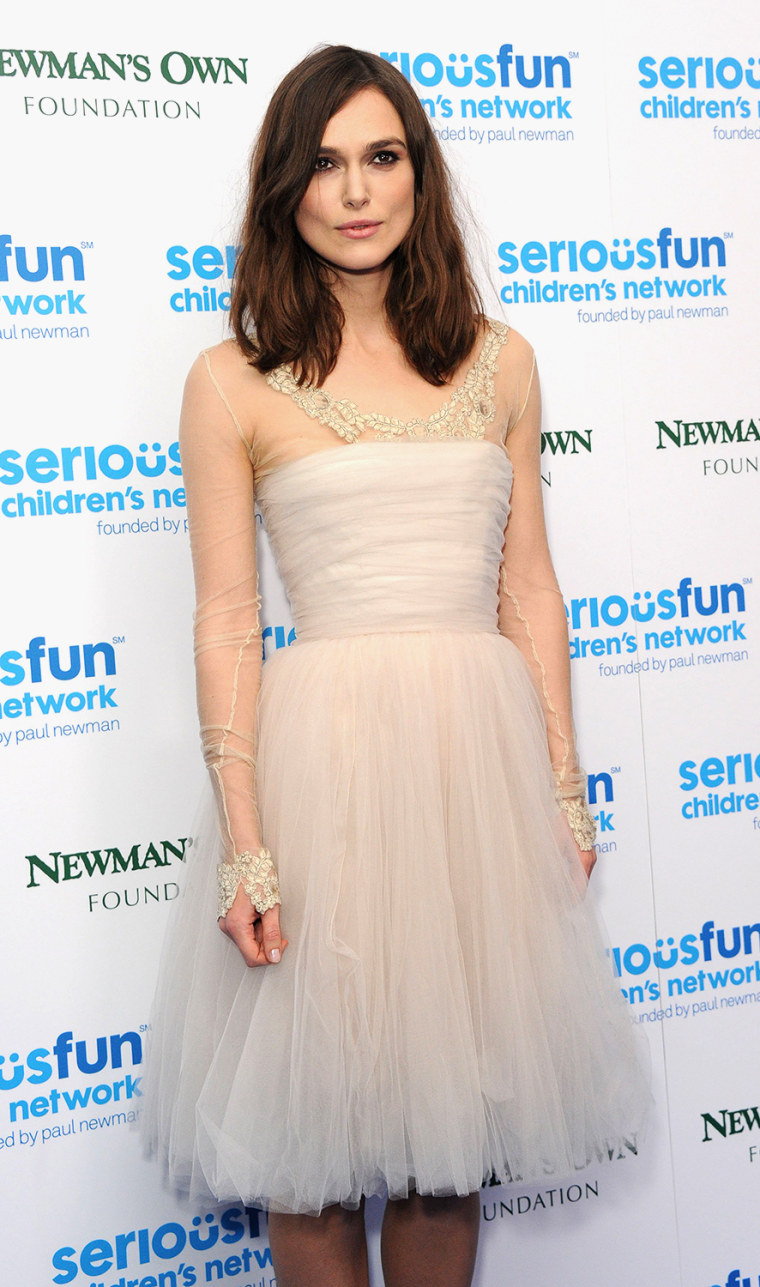 In bridal circles this is called "the little white dress" (a nod to the classic little black dress), and it can serve as a fun, comfortable alternative to the more binding, traditional bridal gown. Gooder noted that Knightley's dress isn't classified as an actual bridal gown, which raises its wearability factor.
"If you're going to wear the type of dress that Keira wore that's bridal but not specifically a bridal dress, then you can definitely re-wear it," Gooder said.
She also pointed out that the whole idea of a big, fancy wedding gown is a fairly modern concept.
"Way back in olden days before the white wedding dress, you got married in your best dress and continued to wear it," Gooder said.
Gooder said Knightley's choice to re-wear her dress almost seems a little old-fashioned. To be fair to Knightley, she did add a little something extra this week to make the look feel fresh: a sheer-illusion sleeve with lace embroidery.
Would you ever wear your wedding dress again? Let us know in the poll below!