Are you getting the most out of your face masks?
Thanks to the contouring craze, beauty buffs are now approaching skincare in a whole new way, placing different masks on different parts of the face based on need (and then, of course, posting the funny pics online!). There are so many options to choose from: You could put a hydrating mask on your cheeks, an anti-wrinkle mask near your eyes, an oil-absorbing mask on your T-Zone, etc. Here's a handy guide on where to start, as shown on Hoda: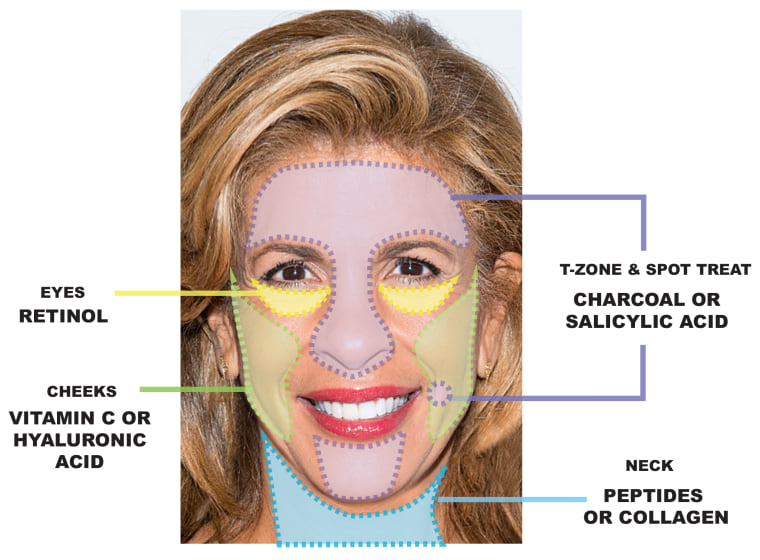 Want to give it a go? Start with the world's first-ever Skin-Optimizing Mask Primer ($22) by Origins, which is applied before masking. The sprayable solution helps ensure that your skin receives the full benefits of any of your favorite face mask formulas.
If you're not sure where to start, some brands have developed kits to make it easy-peasy. Boscia kicked off the idea with a Multi-masking Medley ($18), while kits like Mask-a-Holic and Just Mask It from Peter Thomas Roth contain up to five different masks for all of your features ($25 and up, sephora.com). And Caolion's Hot & Cool Pore Duo ($24) has emerged as a fan favorite for its soothing feel on the skin. Here, Kathie Lee models a multimasking medley.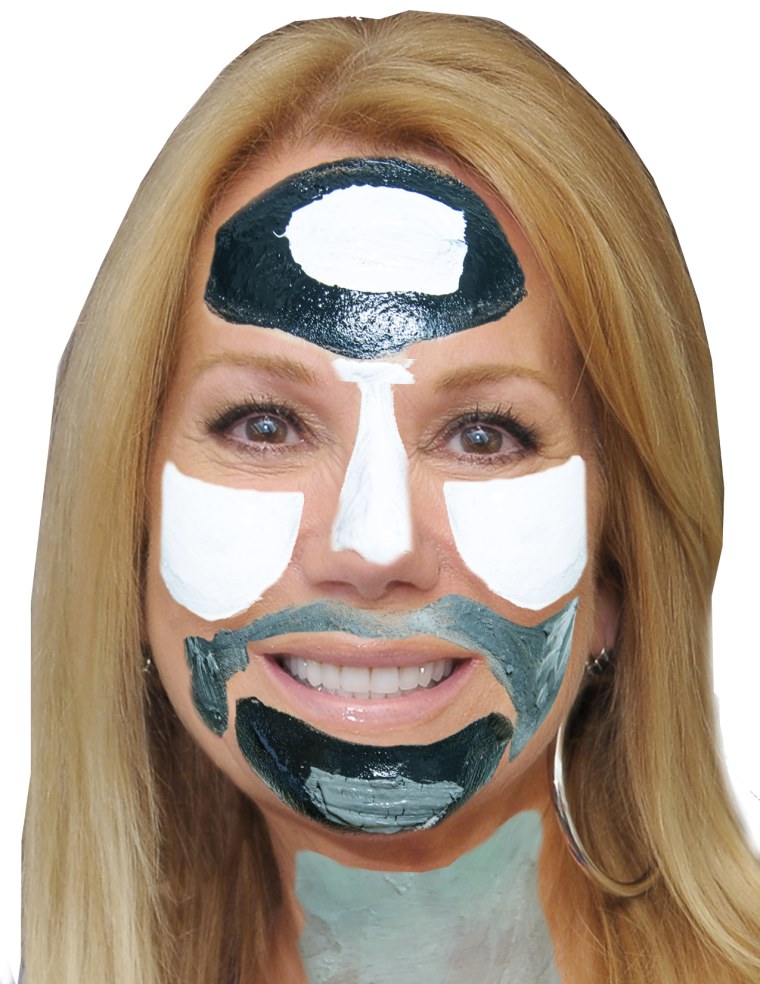 In addition to multi-masking, fizzy foam faces are another "beauty-selfie" trend that's taken over Instagram. Bliss' Triple Oxygen Foaming mask ($56) has been a best seller here in the US for years, and more recently other bubble masks have been popping on the beauty scene, including E.L.F's Hydrating Bubble Mask ($14) and Sephora Collection's Detoxifying & Oxygenating Bubble Mask ($19). The masks all work by bubbling their way deep into pores to remove impurities. Thanks to our Bobbie.com team member, Sarah, for bravely trying it out!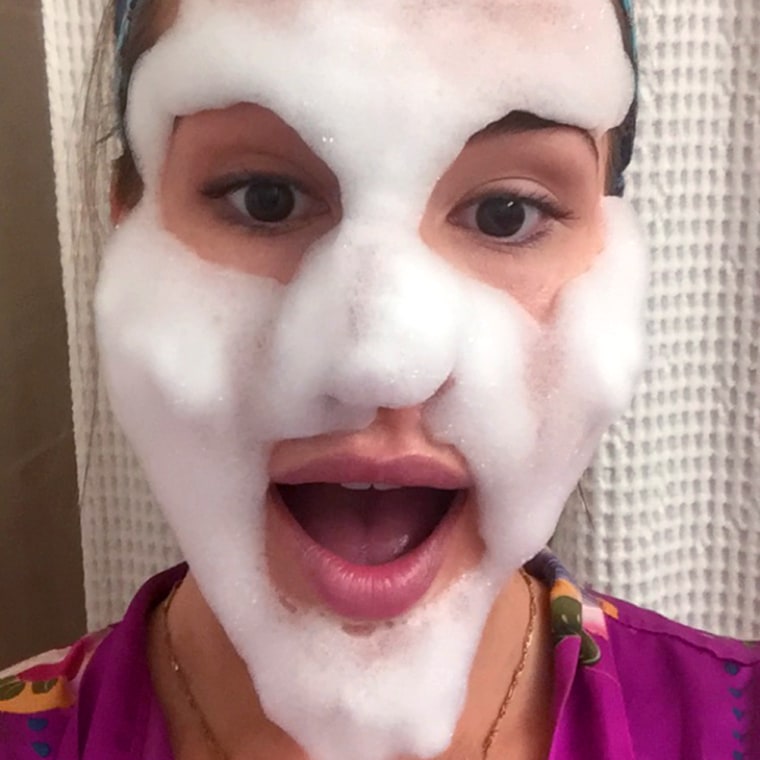 And why stop at your face? Give your fingertips some TLC with Lush's Golden Handshake Hot Hand Mask, which looks like a shimmery candy that you plunge into a bowl of warm water ($4.95). You can also slip on Barielle's Nourishing Mask covers for 30 minutes to moisturize and strengthen nails ($4.98).
If your cuticles need some extra attention, apply Nail Inc's Overnight Detox Mask to repair and regenerate ($15).
Our resident style editor and author of "The Power of Style," Bobbie Thomas shares the buzz about beauty, fashion and more on TODAY and at Bobbie.com. Follow her on Twitter, Facebook and Instagram.