Footwear brands Ugg and Teva have teamed up to create a Frankenstein hybrid of a sandal that is half boot, half sandal, and all terrible.
The new Teva x Ugg collection has many on social media calling them the ugliest shoes ever made as they take their place alongside jorts and jeggings as an unholy hybrid of two things that should never have come together.
Like some type of Elaine Benes-approved Urban Sombrero of footwear, they to seek the happy middle between hanging out in a ski lodge and looking stylish on crutches while rehabbing an ankle injury, all while inexplicably showing off your toes.
RELATED: Is 'ugly' the new pretty? The comfy fall shoes you have to try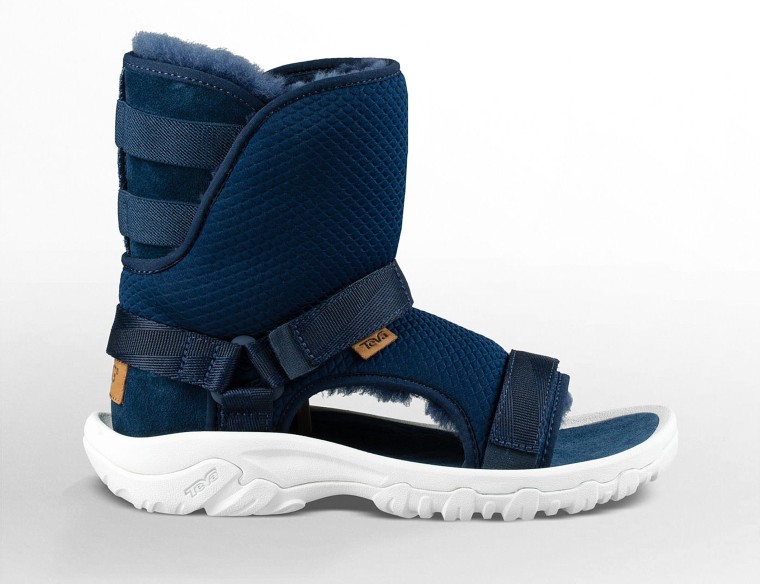 The new line of footwear also includes a fur-lined sandal that looks perfect for going to the beach in Alaska. A news release by Deckers Brands, which owns Ugg, called the new sandals "quirky-cool hybrids that are designed to take on the urban trail" and are "at the intersection of fashion and function."
Many on social media beg to differ.
The Sandal will set you back $175, while the Hybrid will run you $225 if you seek proper comfort and style while tracking snow leopards in the frozen tundra of Uzbekistan.
Follow TODAY.com writer Scott Stump on Twitter.