Tyra Banks has worn nearly every hairstyle out there — from voluminous curls to mermaid waves to a sleek bob — but sometimes she likes to keep it natural.
The supermodel and "America's Got Talent" host, recently posted a photo of her long, natural hair on Instagram.
"Me...because sometimes wigs and weaves need a vacation," Banks, 44, captioned the photo.
Banks glowed as she showed off her thick, dark curls, pairing them with minimal makeup and reminding us why she's the queen of "smizing" (aka smiling with her eyes).
Fans couldn't get enough of the supermodel's stripped-down look.
"Beautiful!!!!! We need to see more of this," one commenter wrote on her photo. "I love it either way but that raw beauty is needed more and more."
"You constantly inspire me to embrace my natural beauty," another wrote. "Thank you for teaching me how to love and embrace myself."
Banks has shared pictures of her natural hair before, like in July when she posted a candid photo of her gorgeous, tousled curls and little-to-no makeup.
"This is a real as it gets," she wrote in the caption.
Banks' fans love to see her embracing her natural strands, but before she was an up-and-coming supermodel, her hair texture wasn't always understood or accepted.
When she was trying to land her first modeling job with Victoria's Secret, she almost didn't get the gig because the stylist didn't know how to deal with her natural hair.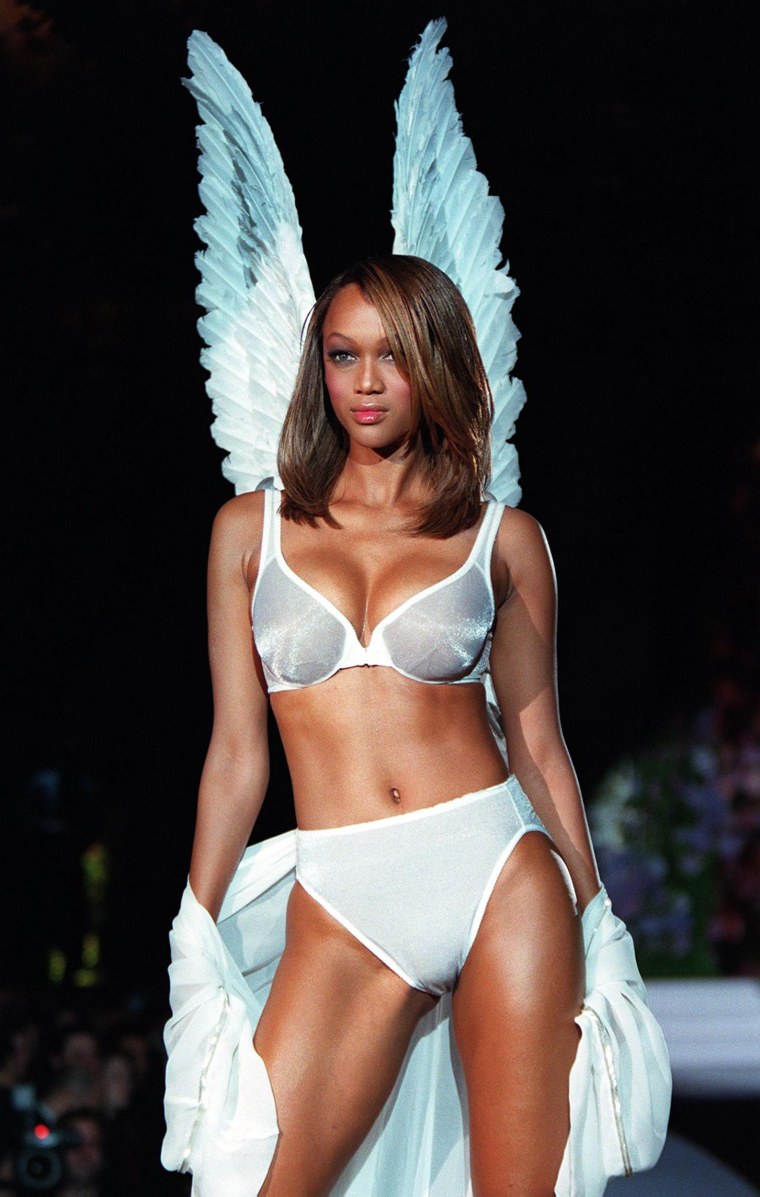 "I was sent home the first day because the hairdresser didn't know what to do with my African-American hair, so it looked crazy," Banks told W magazine earlier this year.
So she took matters into her own hands and had another stylist do her hair at home the night before.
"And then I wrapped it and put a scarf on until the next day, when I was on my way to Victoria's Secret and stepped out of a cab and whooshed it off my head, walked in, got my makeup done, didn't let the hair people touch me, went to the bathroom, redid my face, put on extra lip gloss and walked on that set," she told the magazine. "Cut to a 10-year contract."
These days, Banks tries whatever fabulous hairstyle she feels like, whether it's a wig, a weave or her natural curls. Now that is next-level fierce!