Tyra Banks' status as a living legend in the modeling world needs no introduction. With a career spanning more than two decades, it all traces back to Victoria's Secret, the lingerie giant that made Tyra Banks into a household name.
But now, years later, Banks told W magazine that she nearly lost out on the gig that put her on the map — all because a stylist didn't know how to do her hair.
"I had to figure out how to make sure I looked good at work, because I almost lost my opportunity at Victoria's Secret," said Banks, who just released a book with her mother titled "Perfect Is Boring." "I was sent home the first day because the hairdresser didn't know what to do with my African-American hair, so it looked crazy."
(Since then, Victoria's Secret has been more open minded to different hair types and styles.)
She goes on to explain that she "begged" her agent to get Victoria's Secret to give her another shot a year later.
"I had my hairdresser come to my apartment in Union Square and wash, blow dry and flat iron my hair," Banks said.
"And then I wrapped it and put a scarf on until the next day, when I was on my way to Victoria's Secret and stepped out of a cab and whooshed it off my head, walked in, got my makeup done, didn't let the hair people touch me, went to the bathroom, redid my face, put on extra lip gloss and walked on that set. Cut to a 10-year contract."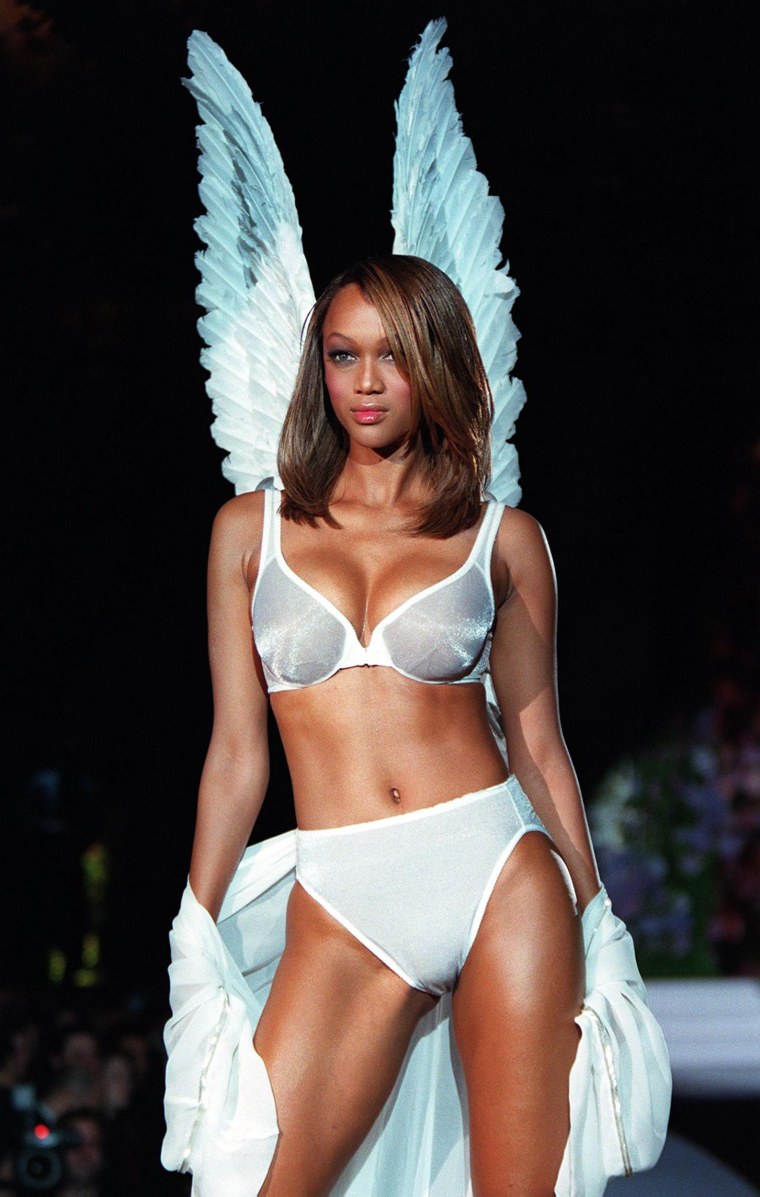 The rest, of course, is history. Banks went on to be a pioneering force in the industry, breaking ground for models of color to come.
"I'm the first black woman on the cover of (the Victoria's Secret) catalog; I'm the first black woman to have a contract, to be an Angel, to wear a Fantasy Bra — all of these different things, because I stopped silently suffering," she added.
"And I do have to take my hat off to Victoria's Secret, because that was the last time I ever had to do that — I talked to them and said, 'Look, my hair is different, I need somebody who can do my hair.' After that, they hired people who could do my hair for 10 years."
Now that is a boss in the making.