After coming to the Plaza with dreams of new, updated looks, two women in their 40s were transformed into their younger selves, thanks to this week's Ambush Makeover. 

Ellen Oyama, 44, from Potomac Falls, Virginia, came to the Plaza already knowing she'd be selected. 

"She's been talking about getting an Ambush for quite some time," her friend Mary told TODAY's Jill Martin. 
Ellen, who says she hasn't "done her hair in years," was only too thrilled that it was finally happening. 
After seeing herself with a new, flattering cut and color and a pretty floral dress, she couldn't but help exclaim, "Oh my God!" at her new appearance.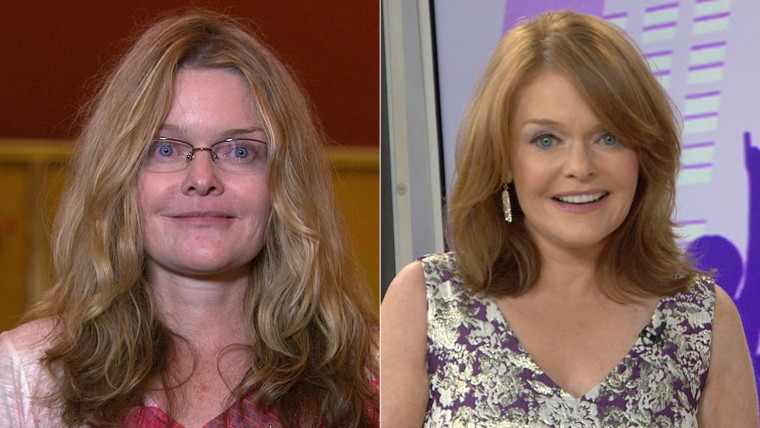 Her friend shared her excitement: "It's totally different, which is what she was looking for," Mary said. 

Beth Leach, on the other hand, wasn't going to take any chances. The 47-year-old from Colleyville, Texas, bought along a hot pink poster asking to be chosen, with her husband, John, filming the whole thing on a camcorder. The two were on the Plaza to celebrate their 20th anniversary. 
"I'm so excited I can't stand it!" Beth told TODAY.
But her husband wasn't as anxious for his wife to get a new look. "I think she looks great already, but I know you guys do great work," he told Jill Martin. 
After emerging into the studio with a short, layered cut and a form-fitting black dress, Beth thought she resembled a whole new person — literally.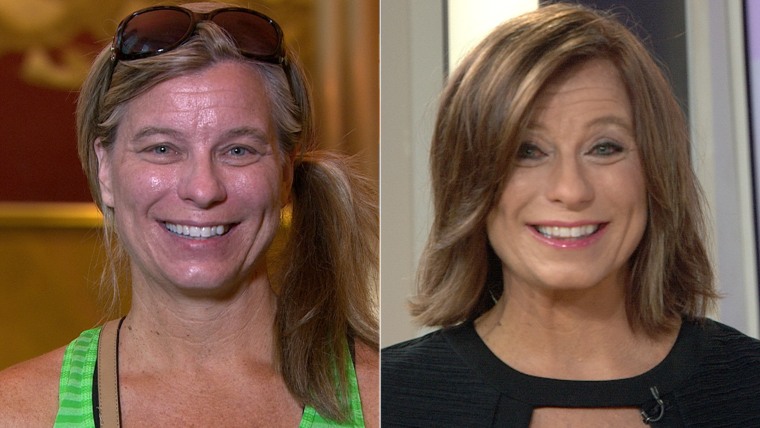 "I look like my daughter!" she exclaimed. 

Beth's husband and son were both delighted by her new look, even though they thought she was beautiful to begin with.
"I told her, 'You're not going to make it,'" her son told Kathie Lee and Hoda, explaining that he thought she was already too pretty to be selected for a makeover!