Kathryn Yeaton wasn't planning on her dogs getting hitched. But circumstances made the canine union too good to pass up.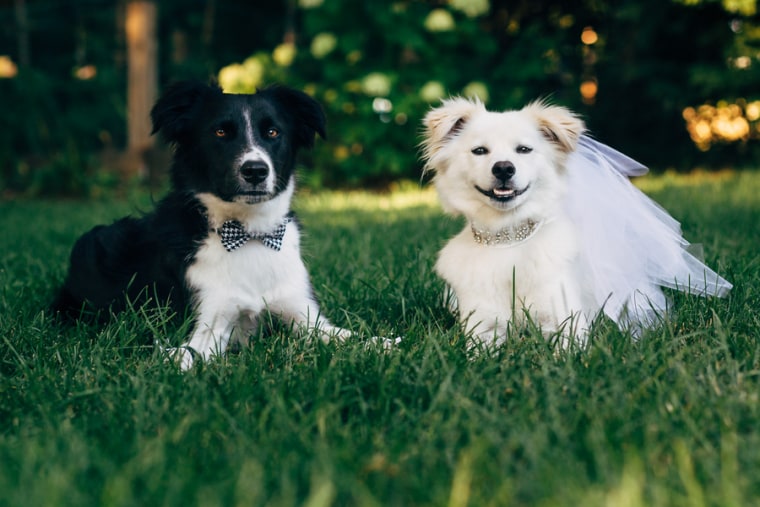 Yeaton, who owns Norwalk, Connecticut-based Brave Heart Photography, has been photographing marriages since 2013. And as the proud owner of both a male dog, Teddy, and a female dog, Lucy, it is no surprise that the two pooches would soon be included in the fun. 

"It was only a matter of time before I realized I had a white dog and black-and-white dog, and they looked too perfect as a bride and groom," Yeaton told TODAY.com.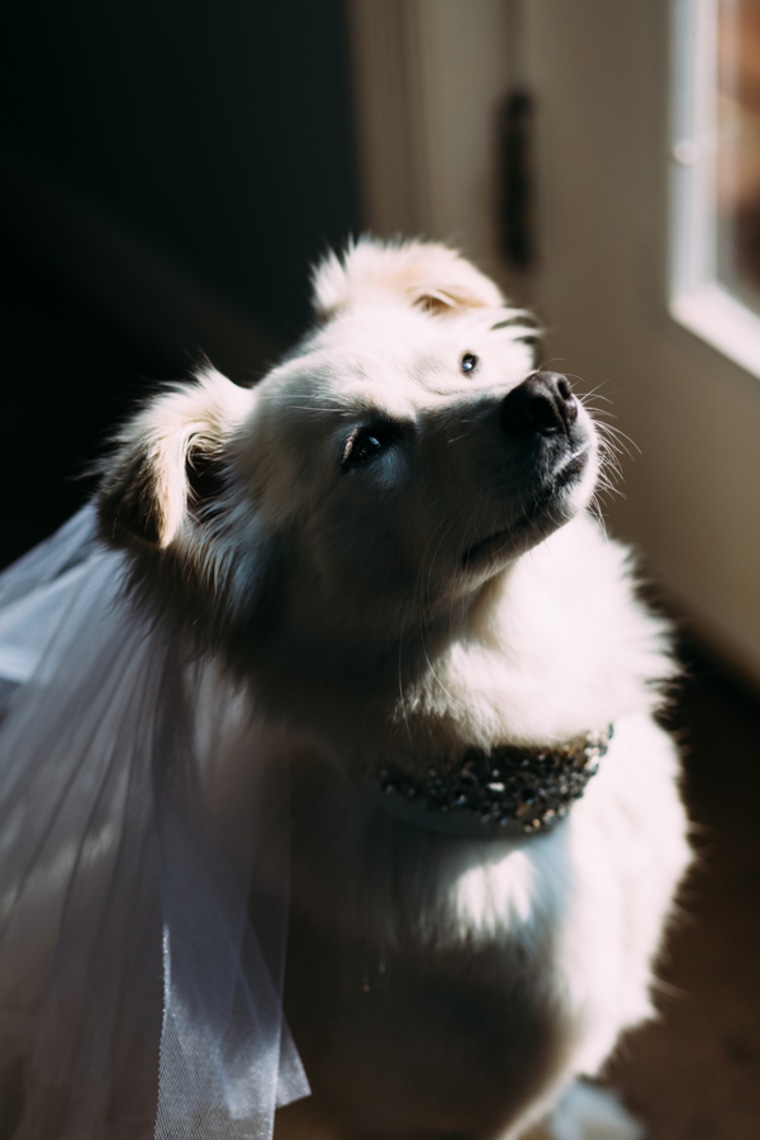 Though at first Yeaton just posted a picture of the two dressed-up doggies online as a cute way to promote her business, an overwhelming response from friends and family convinced her that their canine matrimony shouldn't be so short-lived. 

"I said, 'Well, I have to do a whole wedding now,'" Yeaton said.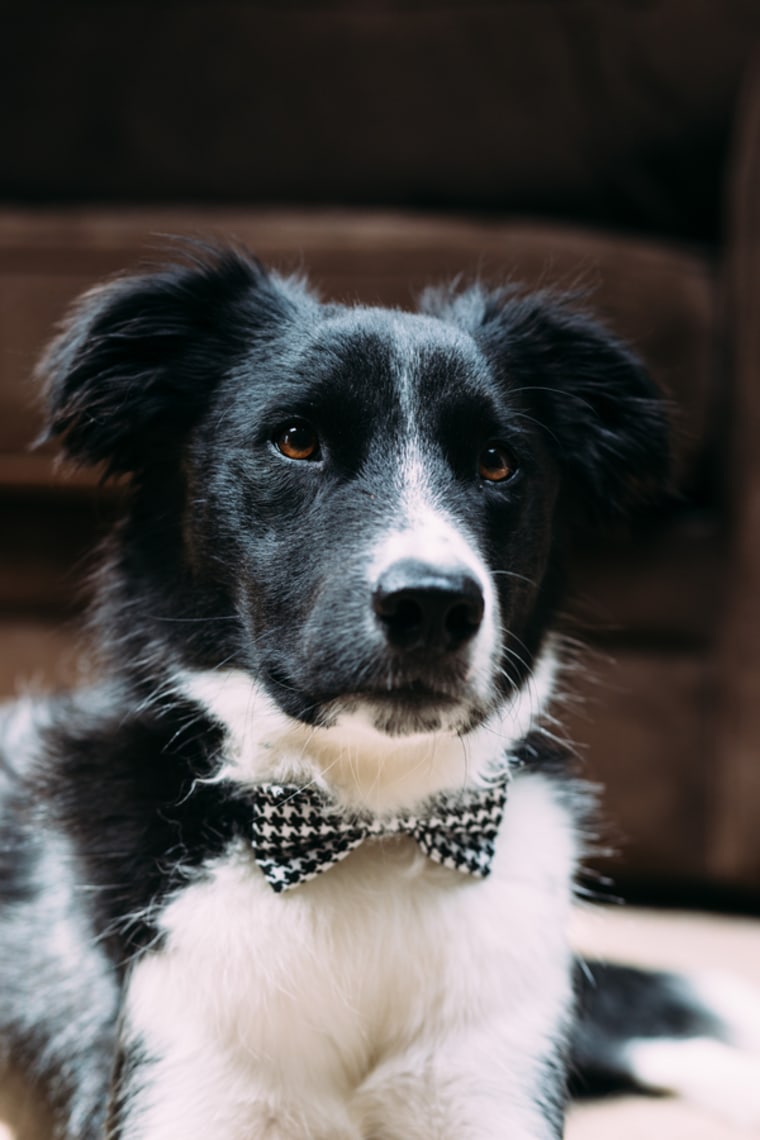 The adorable pups, who are both rescues, have in fact had quite a history together. Lucy, an almost 3-year-old American Eskimo dog, was adopted from a Tennessee shelter in early 2013, while Teddy, a 1-year-old border collie mix, joined the family in October of that year as a 12-week-old puppy.

When Teddy was first adopted, Lucy wouldn't even acknowledge him. But as the months went by, the little pup grew on her and they became friends.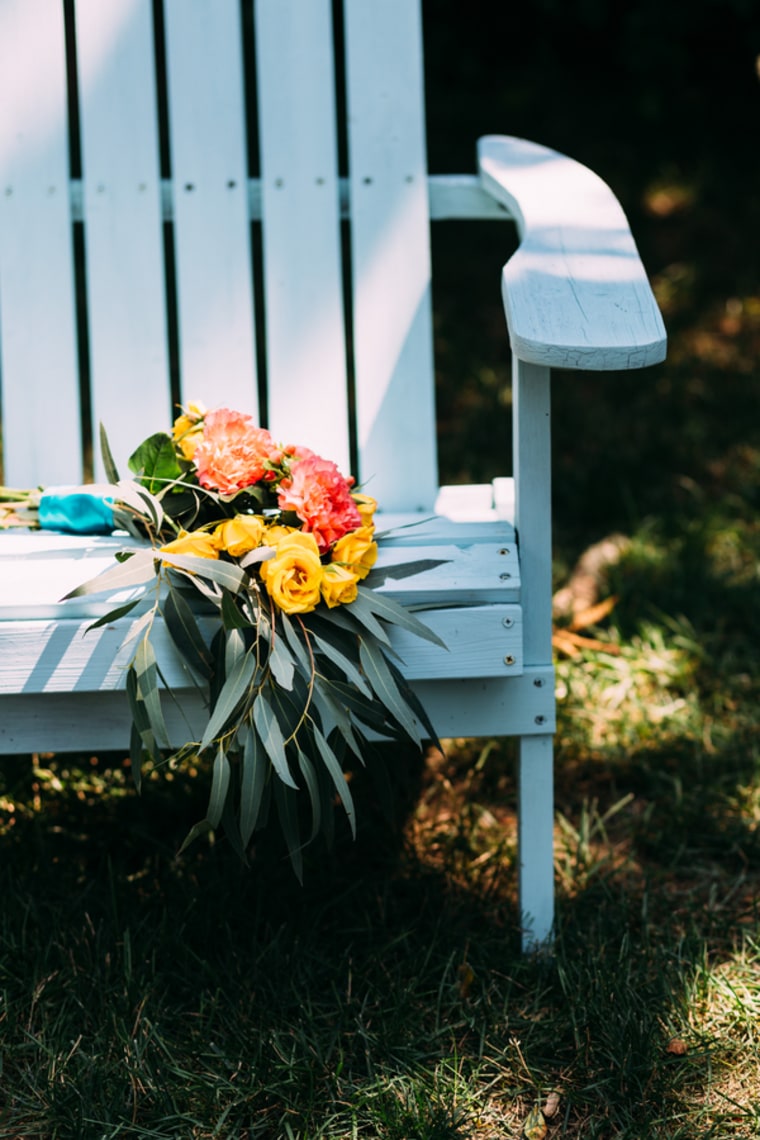 In early 2014, their bond as pals was solidified when Lucy went in for emergency surgery after being attacked by another dog. 

"Teddy was so worried about her," Yeaton said. "He didn't want to leave her side."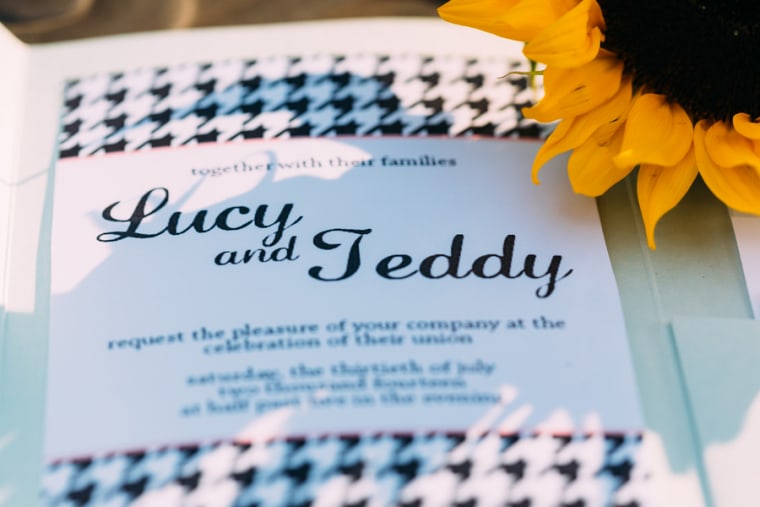 After seeing their bond had grown, Yeaton decided that celebrating a lifelong commitment between the dogs wasn't the craziest idea, so she got to planning. 

She spent a few weeks organizing the doggie ceremony, which included all the trappings of a human wedding: hors d'oeuvres, invitations, flowers and of course, a wedding cake.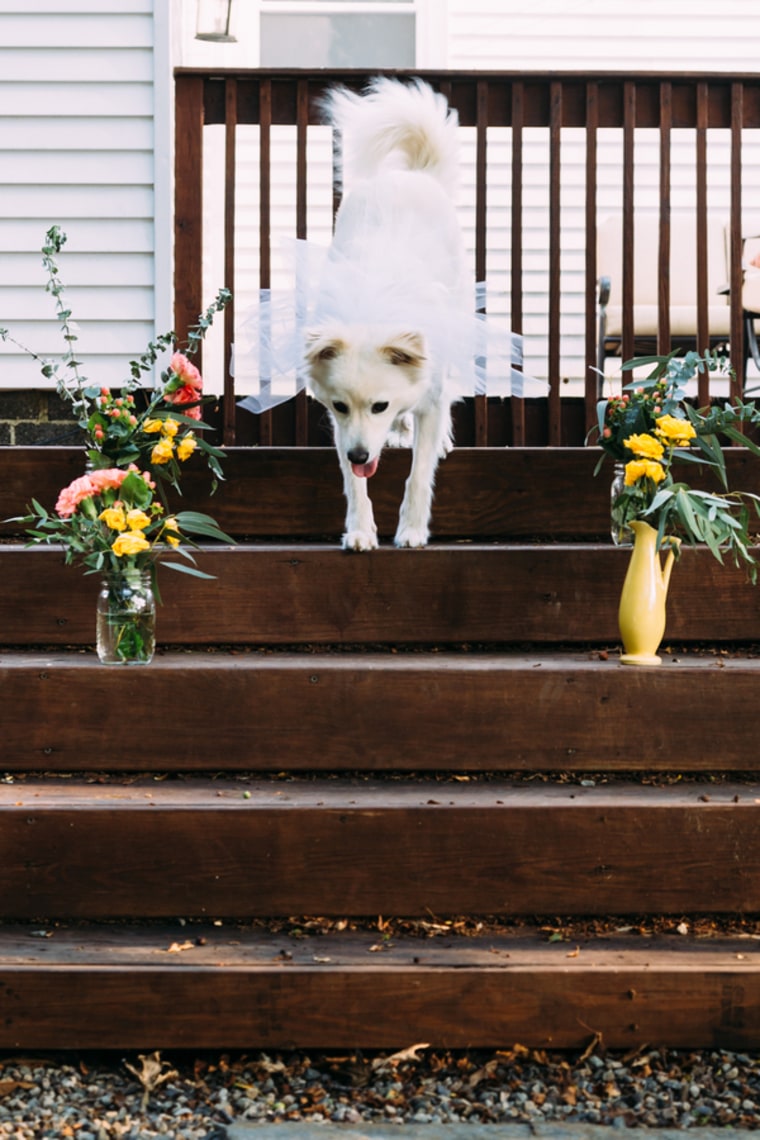 She found the majority of the items, including Lucy's veil and Teddy's houndstooth bow tie, on the homemade craft site Etsy. The bouquets of sunflowers, yellow roses and pink carnations were arranged by hand and the invitations were designed and printed by Yeaton. 

On the menu were some of the dogs' favorite snacks. "They love to eat fruit and cheese," Yeaton said, adding that the starters included a mango, mint and papaya appetizer, as well as a more low-key meatball dog treat from Petco.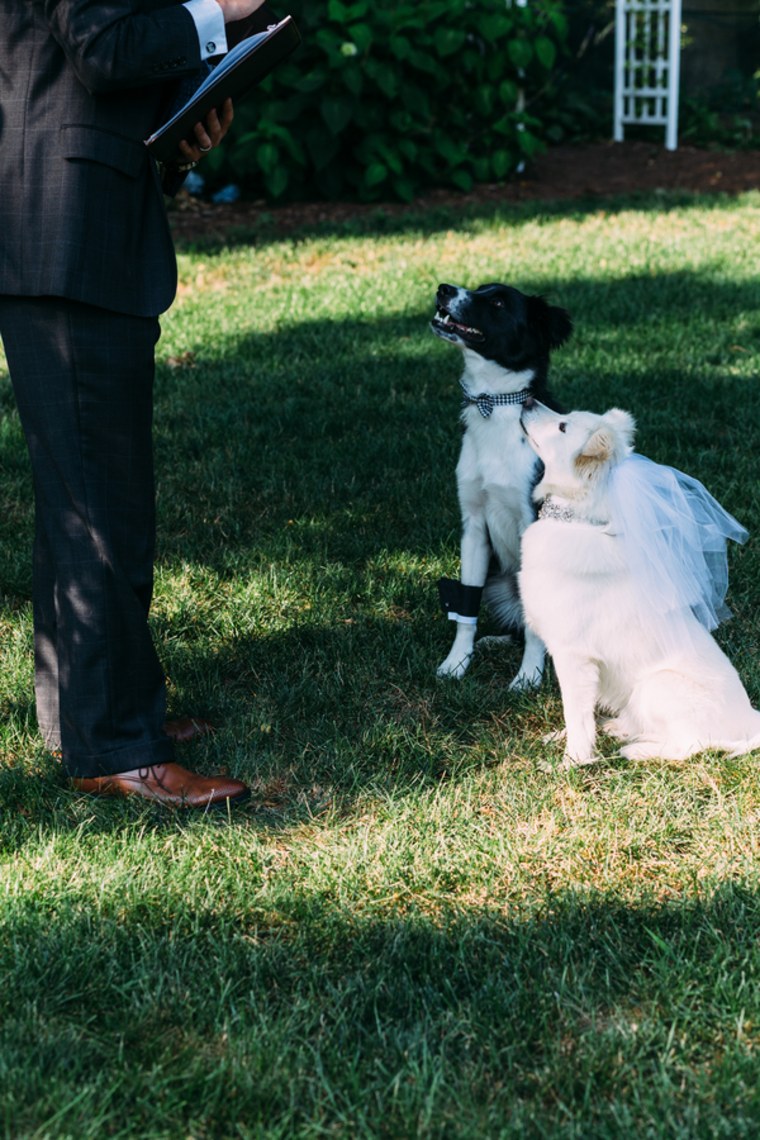 The wedding cake was actually two "pup" cakes baked by Yeaton herself, made out of dog-safe ingredients like peanut butter, shredded carrots and honey. 

"It was really low budget," Yeaton said. "It kind of made me think, 'Why did I spend so much money on my wedding?'"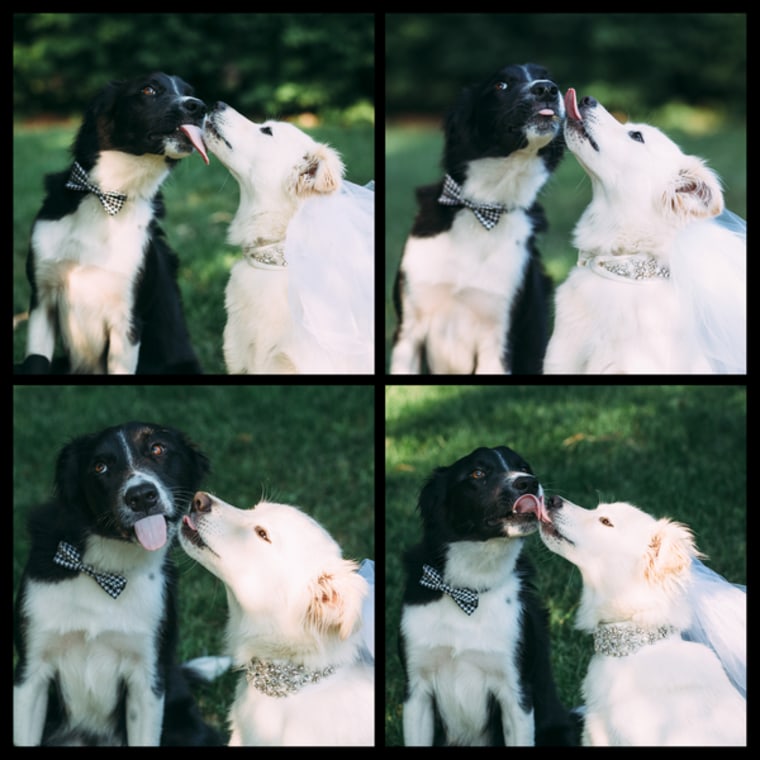 As for the ceremony itself, things were a little more difficult. "They're both really good dogs," Yeaton said. "Obedient? Not so much." 
However, she added that they've been working with a dog trainer, and recently learned the "stay" command — which helped during the photo shoot. That and Yeaton's husband distracting them with cheese.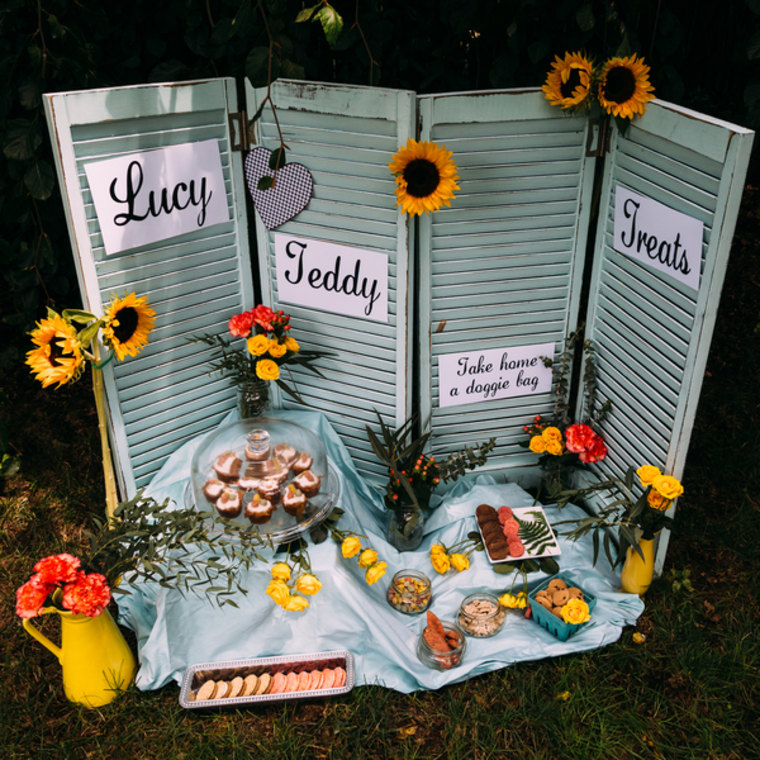 "I would say that photographing dogs is like photographing kids," Yeaton said. "They're so unpredictable and getting them to do what you want and look where you want is a lot more work."

Regardless, the two dogs enjoyed a lovely backyard celebration with their two owners in attendance. And after some sweet doggie kisses, they officially cemented their "furever" bond.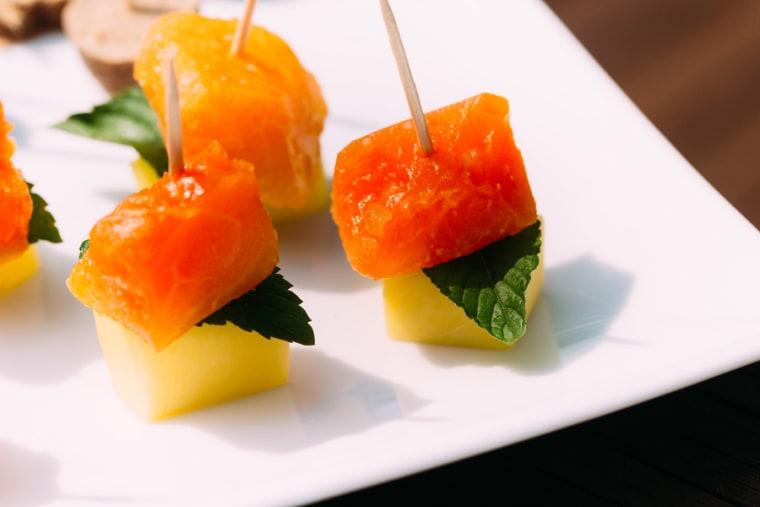 For Yeaton, it was a cute way to combine her passion for wedding photography and her love of her two furry friends.

"Everybody who meets them loves them," Yeaton said of her pups. "They can't believe they're rescue dogs."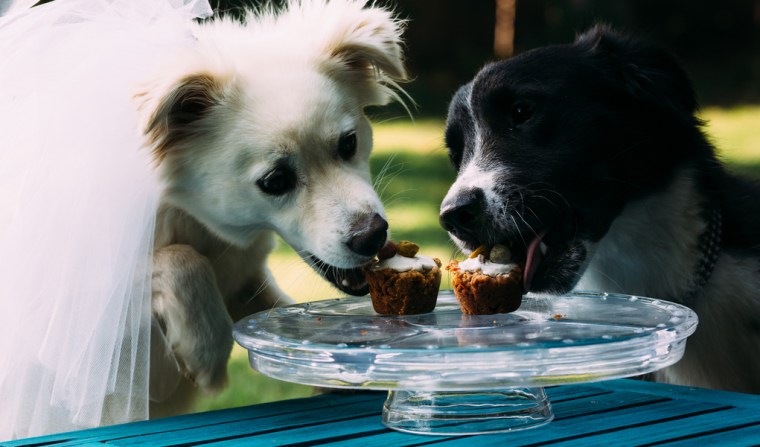 Yeaton now even says that she'd consider taking her business into the canine market.

"I don't know how many doggie weddings actually happen in real life," Yeaton said. "But I would definitely do it, if someone asked me to."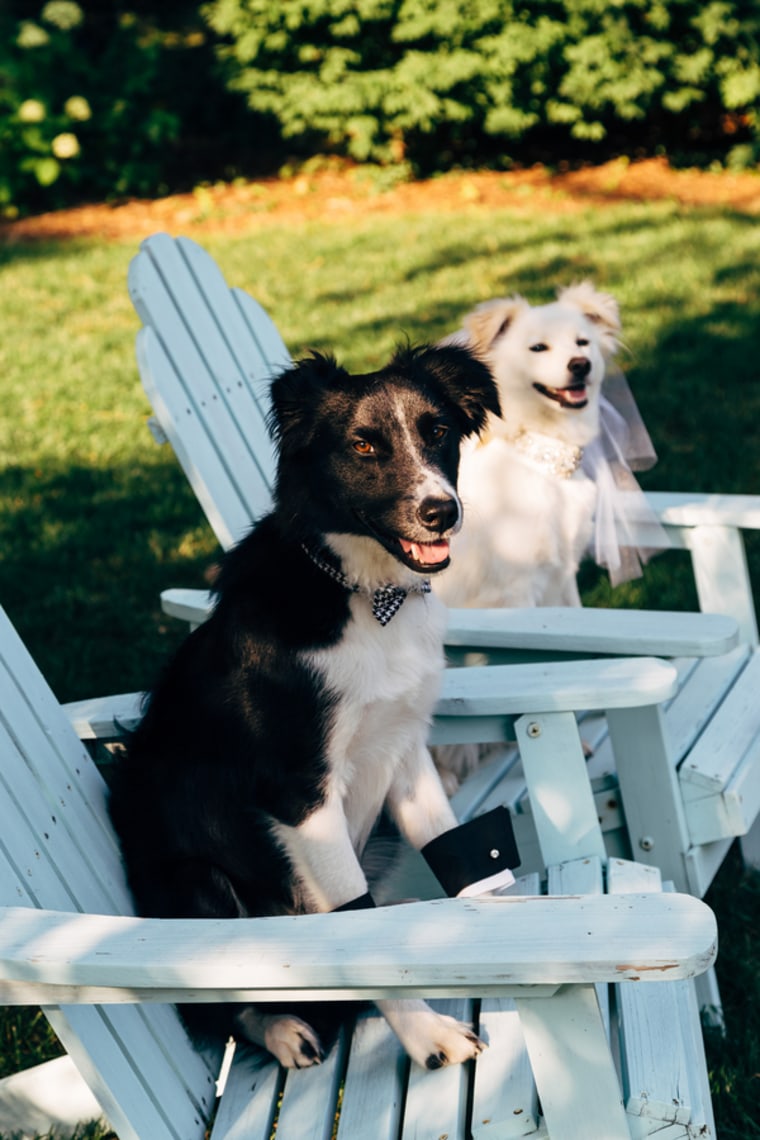 All photos provided by Brave Hearts Photography. Check out more TODAY real weddings here.
One wedding photographer decided to spread the matrimonial fun — to her dogs.