Denim is a top trend, from runways to red carpets to retailers, but we'd argue that some designs have simply gone too far. Earlier this year, Nordstrom started selling Clear Knee Mom Jeans — because who wouldn't want a window for you knee bones to peek through? Then in April, "Star" actress Ryan Destiny showed up at Coachella wearing one-legged jeans. We guess only one leg needed the coverage?
Now, Shopbop is selling the aptly named "Two Jeans Dress" by 6397 ... for a whopping $445.
We love denim — from pants to skirts and, yes, even dresses — but this piece is pretty perplexing. Plus, it's super expensive!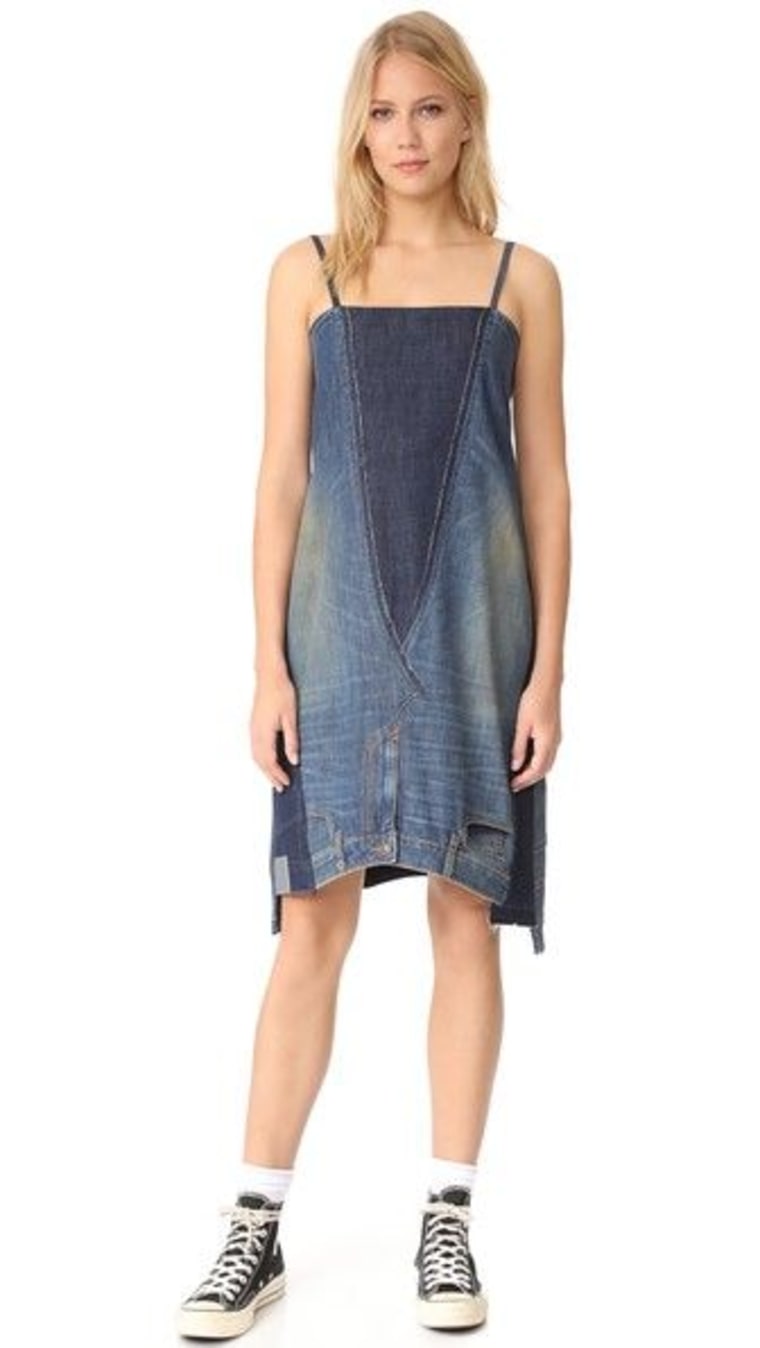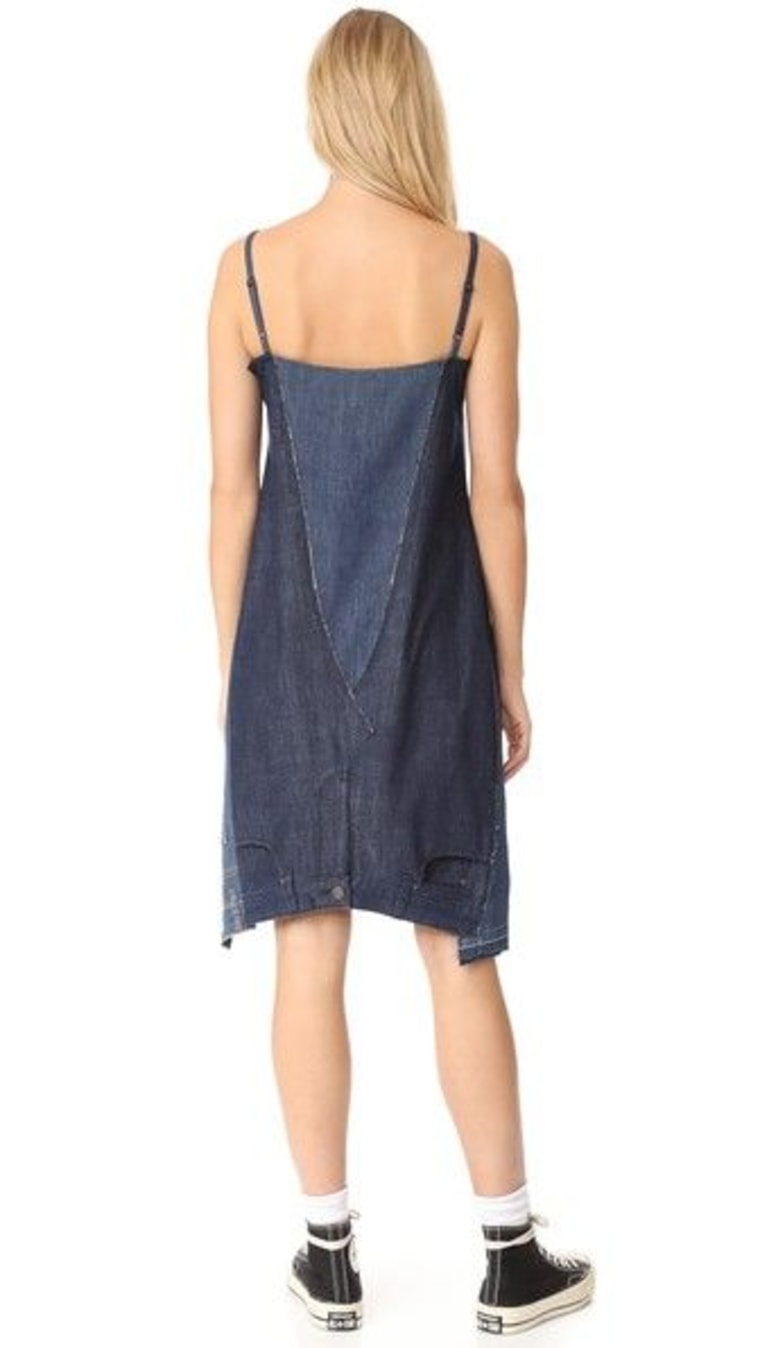 Confused? So were we. Let's break it down: This quirky creation is basically two pairs of old jeans, one medium and one dark wash, that have been patched-together into a dress silhouette.
The lightweight denim fabric and adjustable, spaghetti-straps make sense for summer, but the rest of the design is just a little wacky.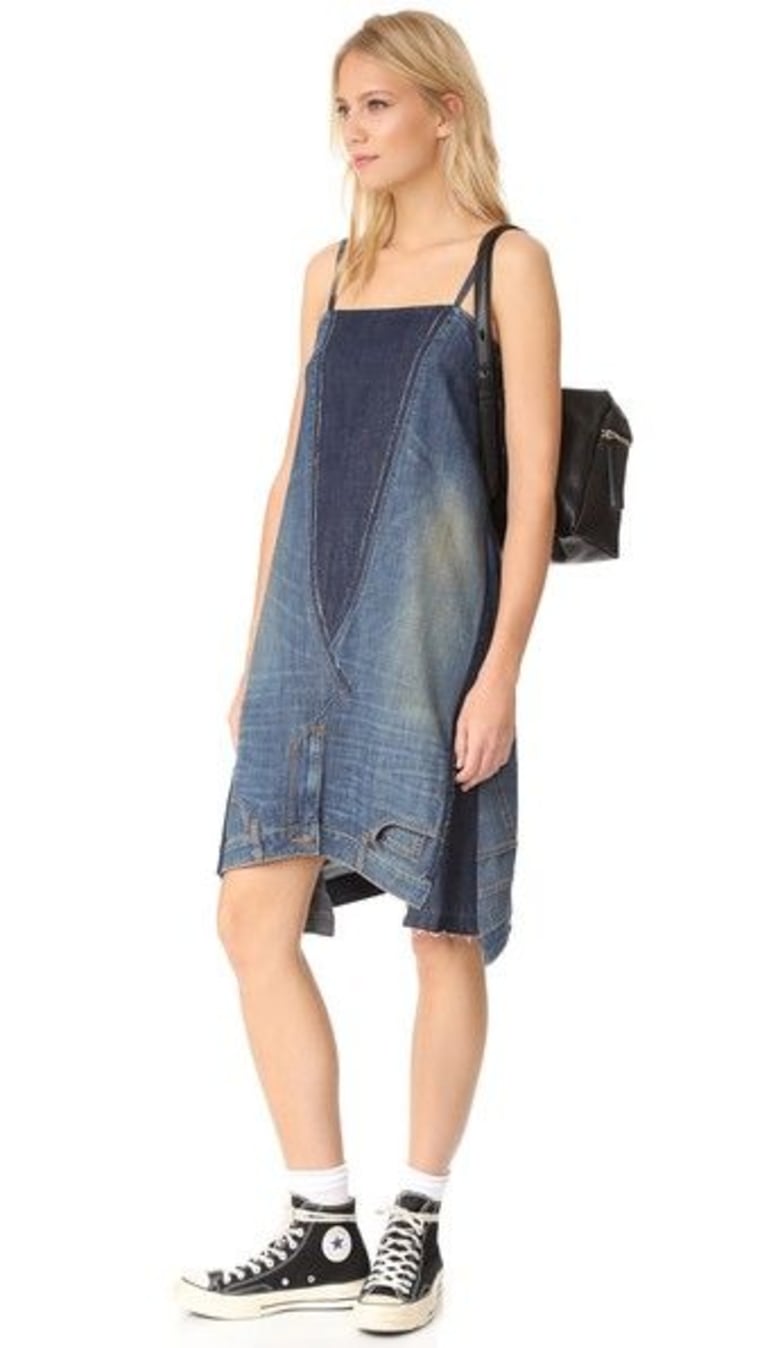 No, your eyes aren't deceiving you, it still showcases the original waistbands from both pairs of jeans. It could be cute, but do you really want a button and fly on the hem of your skirt? According to the e-retailer, the closures form adjustable slits at the front and back. But we're not sure a zip fly counts as a slit. And what's the point of upside-down pockets? What could they possibly hold?
Again, while we're in for pretty much anything denim-related, in this case, we're beginning to think someone's sartorial sensibilities got the best of them.
Would you wear this Frankendenim dress?
RELATED: