It was a chilly day on the plaza Thursday, but our Ambush Makeover team had a tough choice with so many people vying for a new look.
Celebrity hairstylist Louis Licari and TODAY Style Squad member Jill Martin eventually found two deserving ladies to pamper all morning long.
Dusty Davis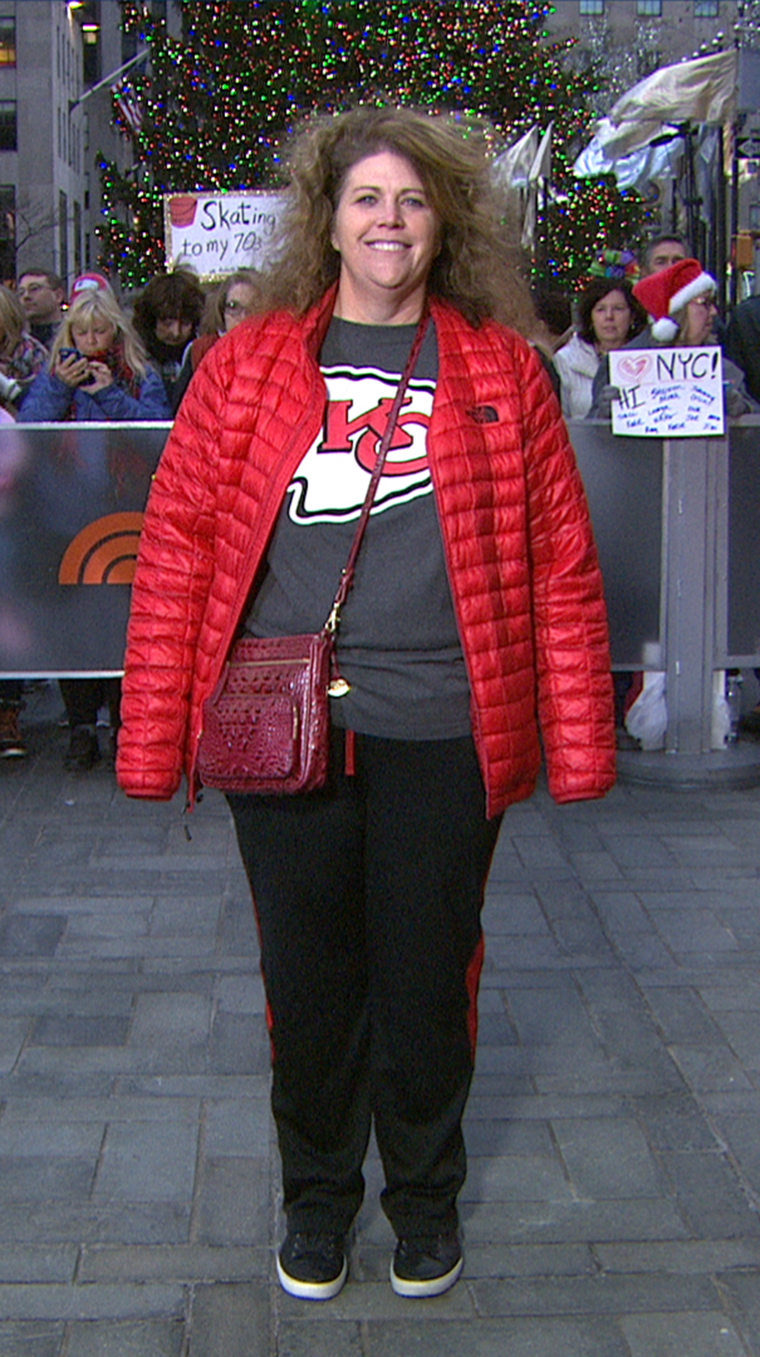 First up was TODAY mega fan Dusty Davis, 47, who is in New York City for a girls' trip. The Dallas native was hoping to get a new glam look ahead of seeing the Broadway show "Hamilton" with her best friends Krista and D'Ann. Our Ambush Makeover team was certainly ready for the challenge once they saw Davis' wild head of hair.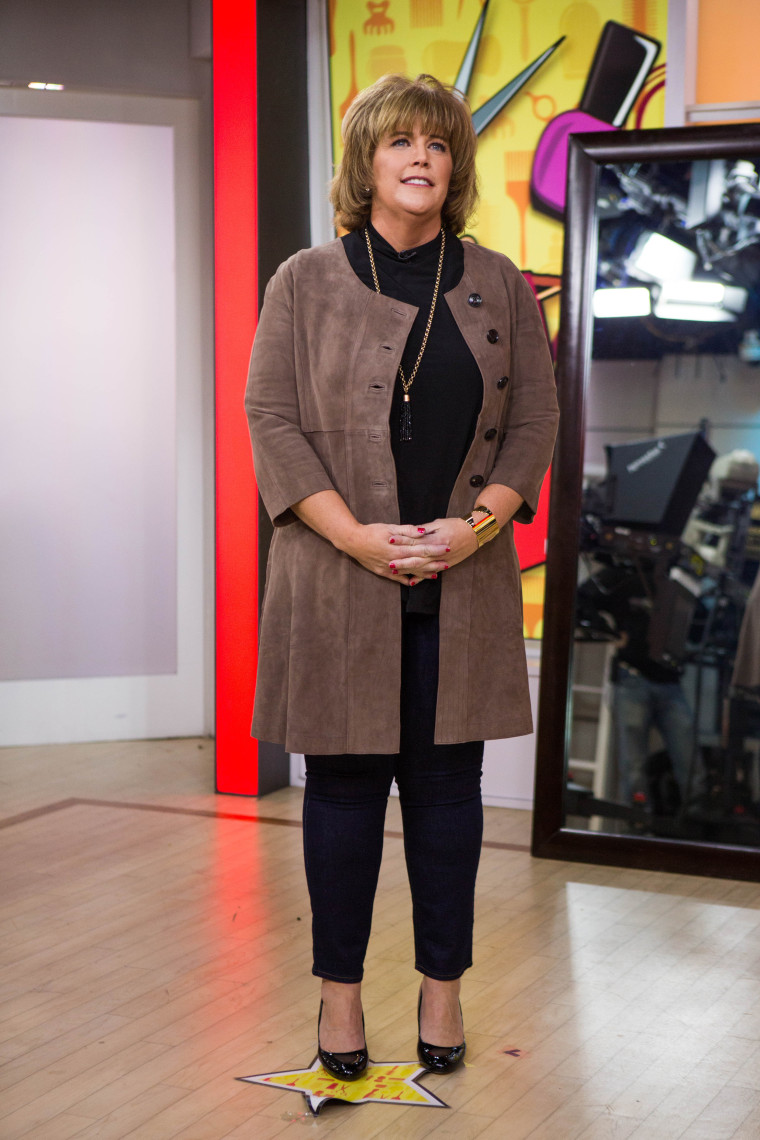 Krista and D'Ann instantly started squealing with excitement as soon as they saw her makeover.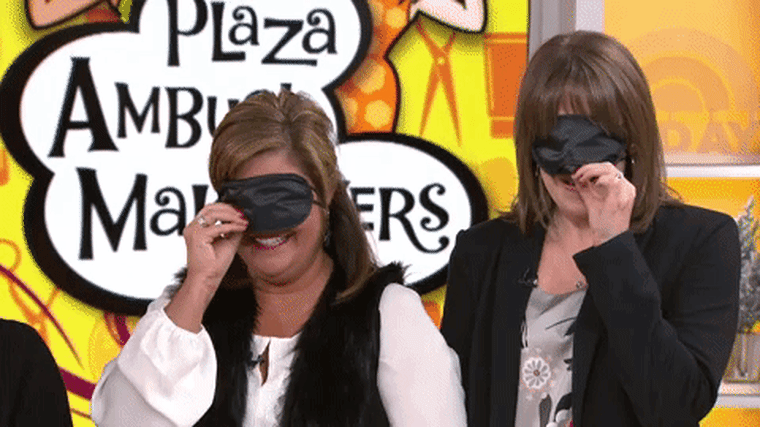 Davis' reaction was priceless. She immediately started screaming with joy upon seeing herself in the mirror.
"Oh, my gosh, I look like my mother!" said Davis.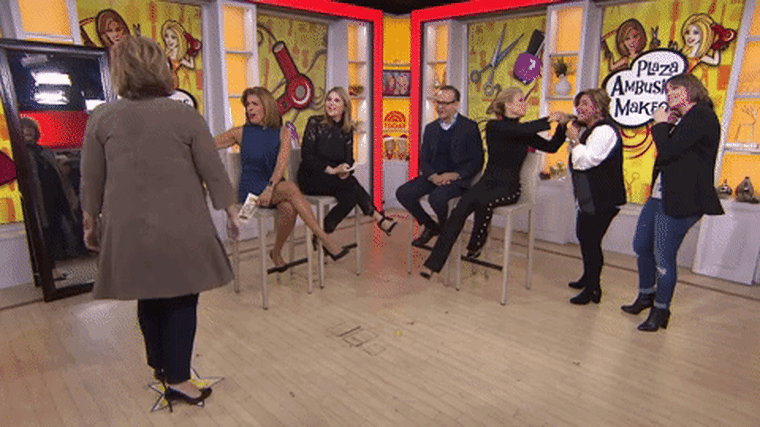 Licari added a few more highlights and kept Davis' base darker to show off her beautiful blue eyes. Maryann Campo gave Davis a sophisticated, layered haircut with bangs.
For the outfit, Martin put Davis in a chic suede jacket that had her looking showtime ready!
Shop a similar look to Davis':
Emerson Coat, $349, Thacker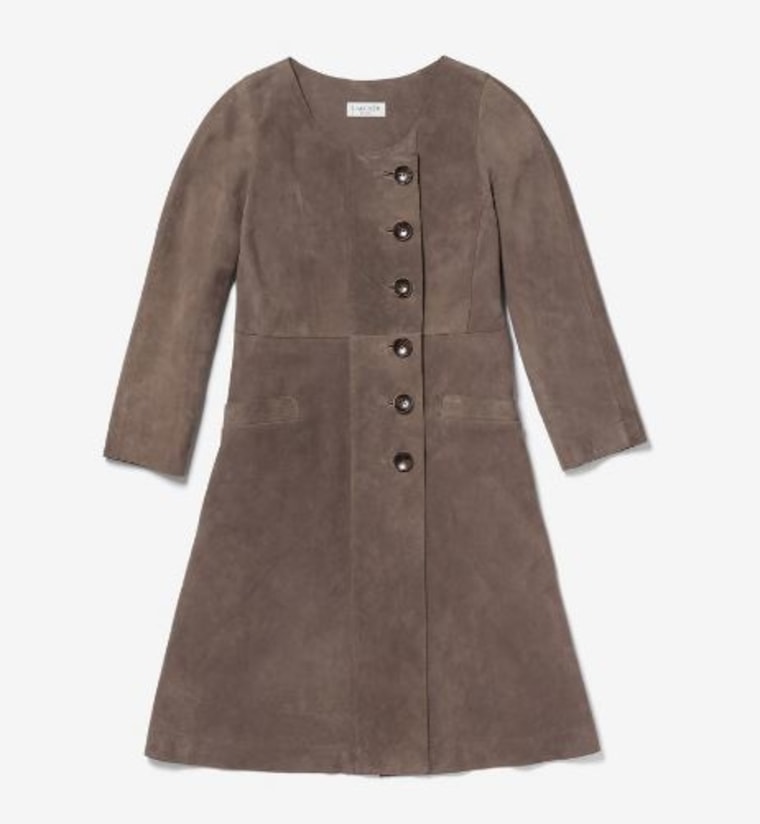 NYDJ Samantha Slim Jeans, $43 - $82, Amazon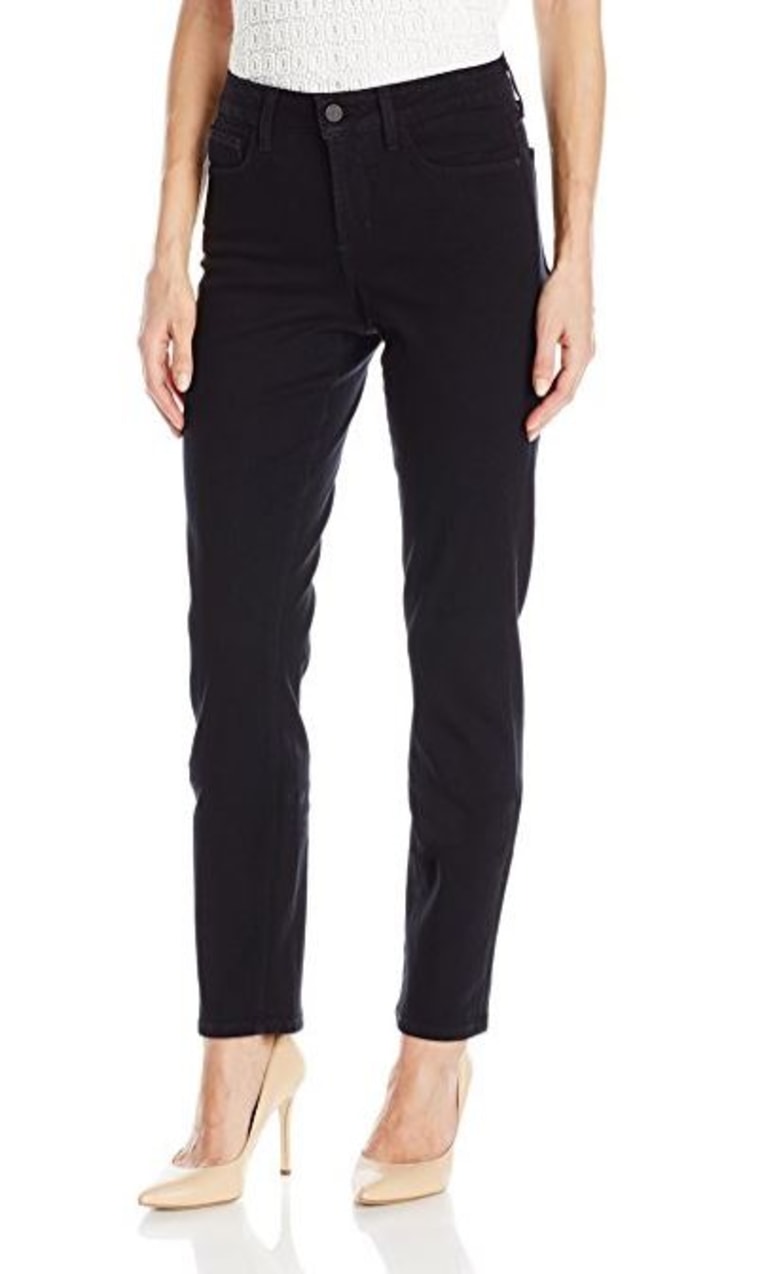 Mock Neckline Top, $69, Clara Sunwoo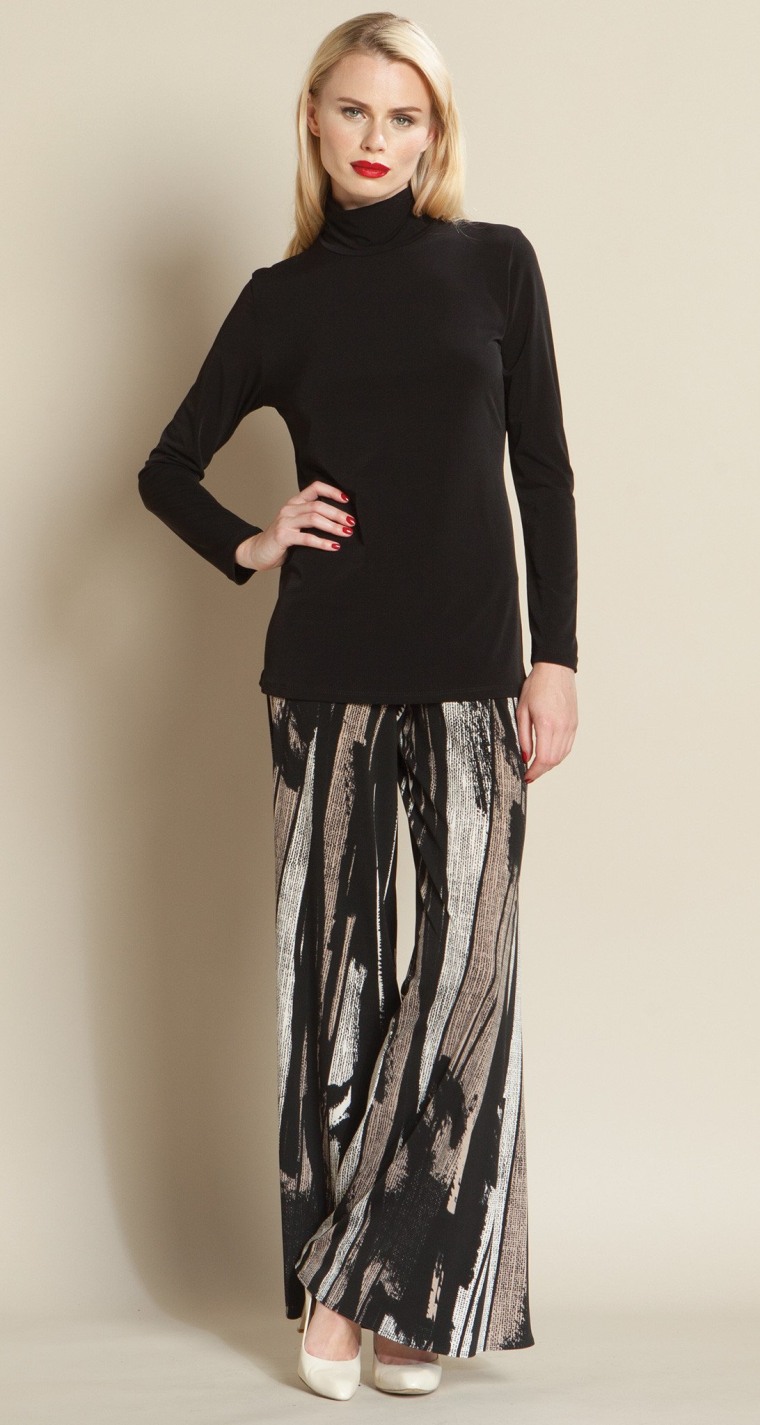 Patricia Powderly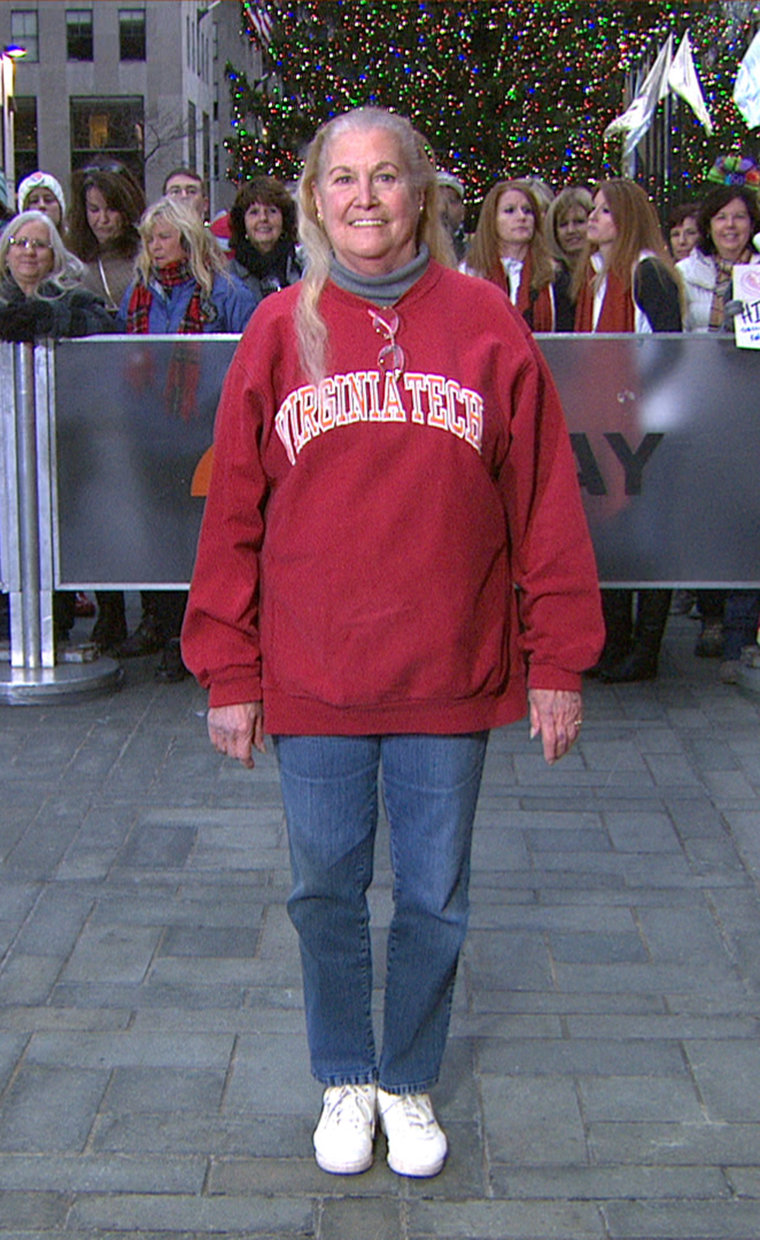 Patricia Powderly, 76, said she had looked the same for the last 35 years and was ready for a birthday change. The Virginia native had the same hairstyle for years and her daughter Kathy has been begging her to change it up. Well, today was the day!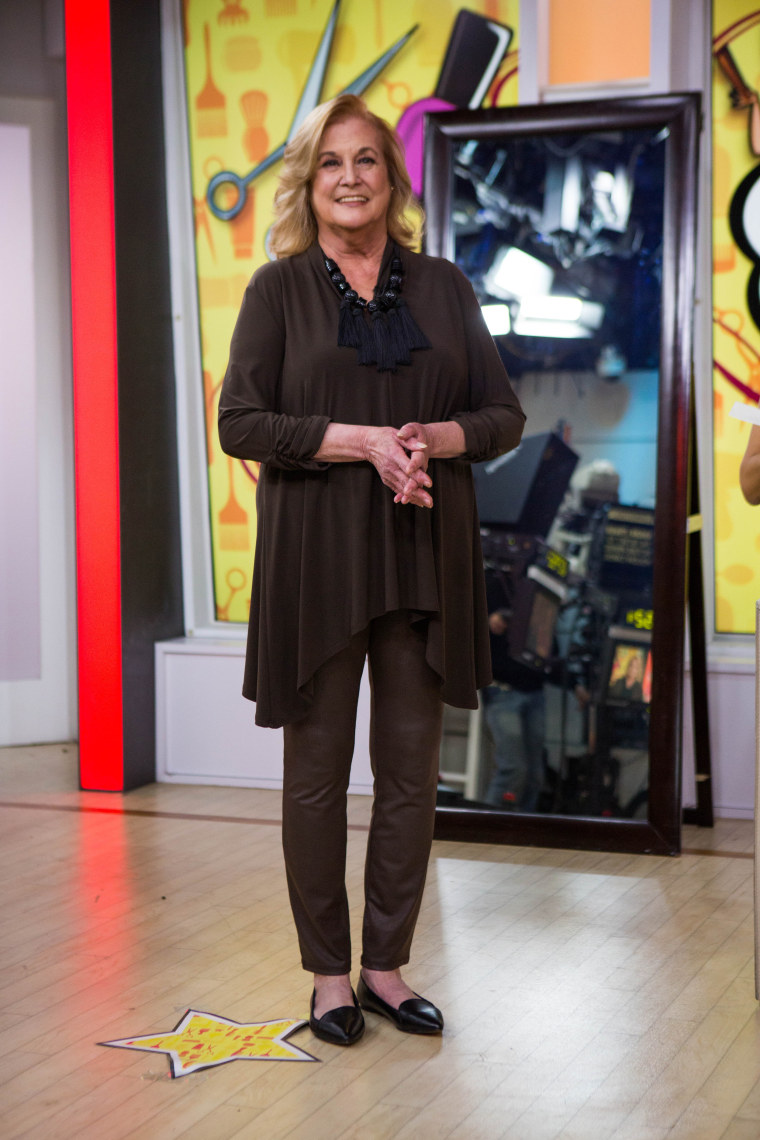 "Oh, my goodness! She looks beautiful! Oh, my goodness!" said Kathy. "I'm so glad to see the 35-year ponytail go."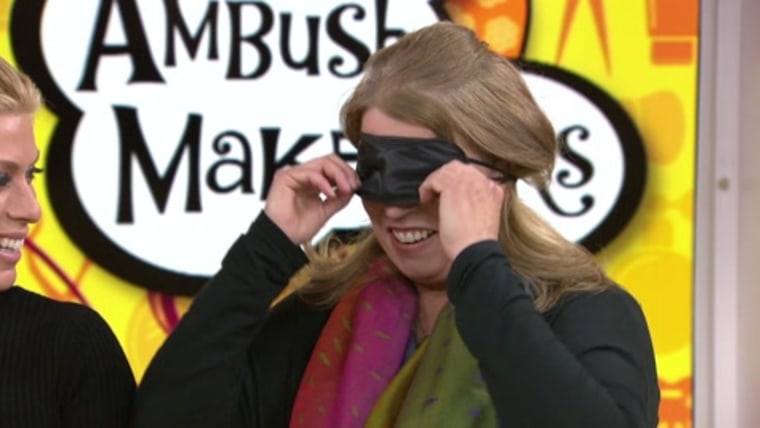 "I look like her!" said Powderly, referring to her daughter.
Licari added more depth to Powderly's hair color, which had been washing her out. Campo gave her a lovely haircut and Edin O'Sullivan added some gorgeous makeup.
For the outfit, Martin dressed her in faux leather pants and a bold statement necklace.
Powderly was officially ready to celebrate her birthday in style!
Shop a similar look to Powderly's:
Narrow V Tunic, $89, Clara Sunwoo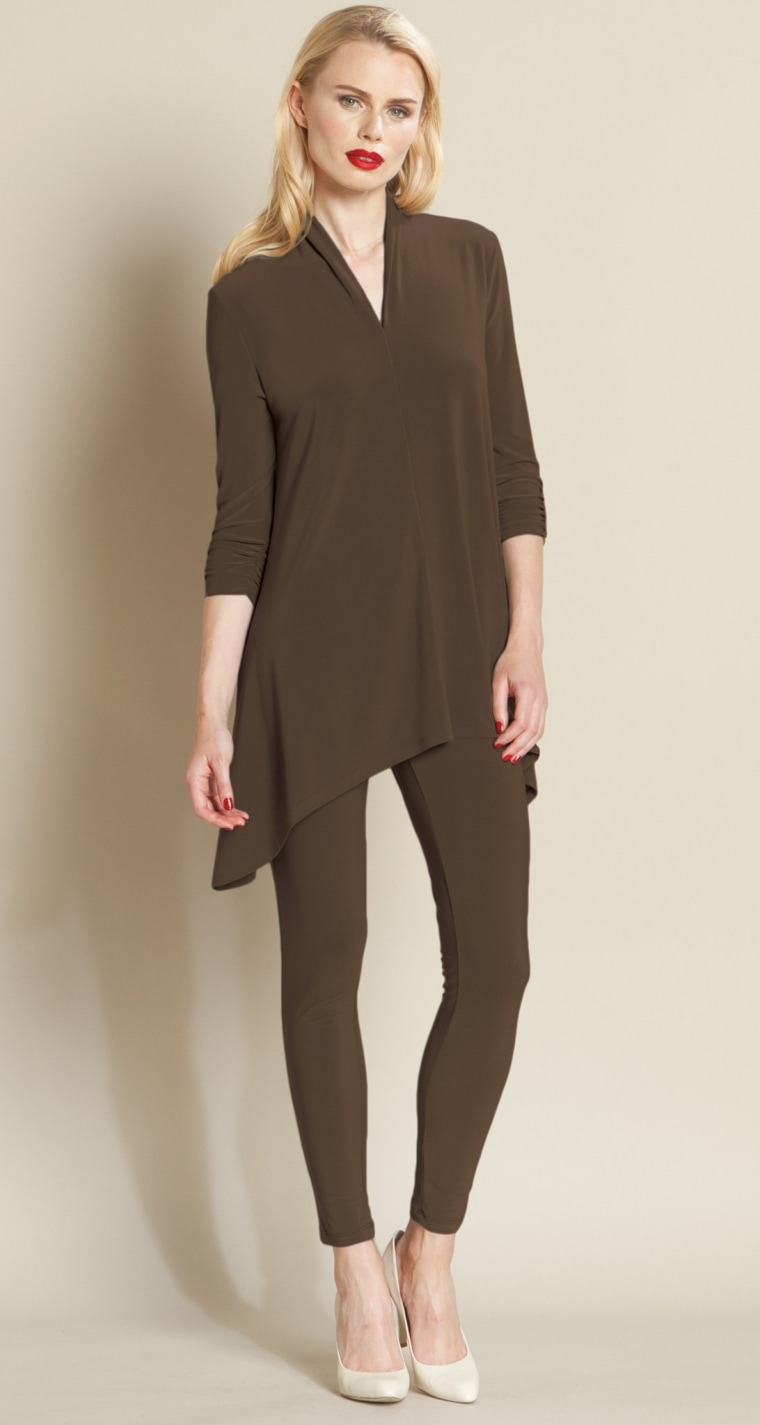 Straight Pant, $59, Clara Sunwoo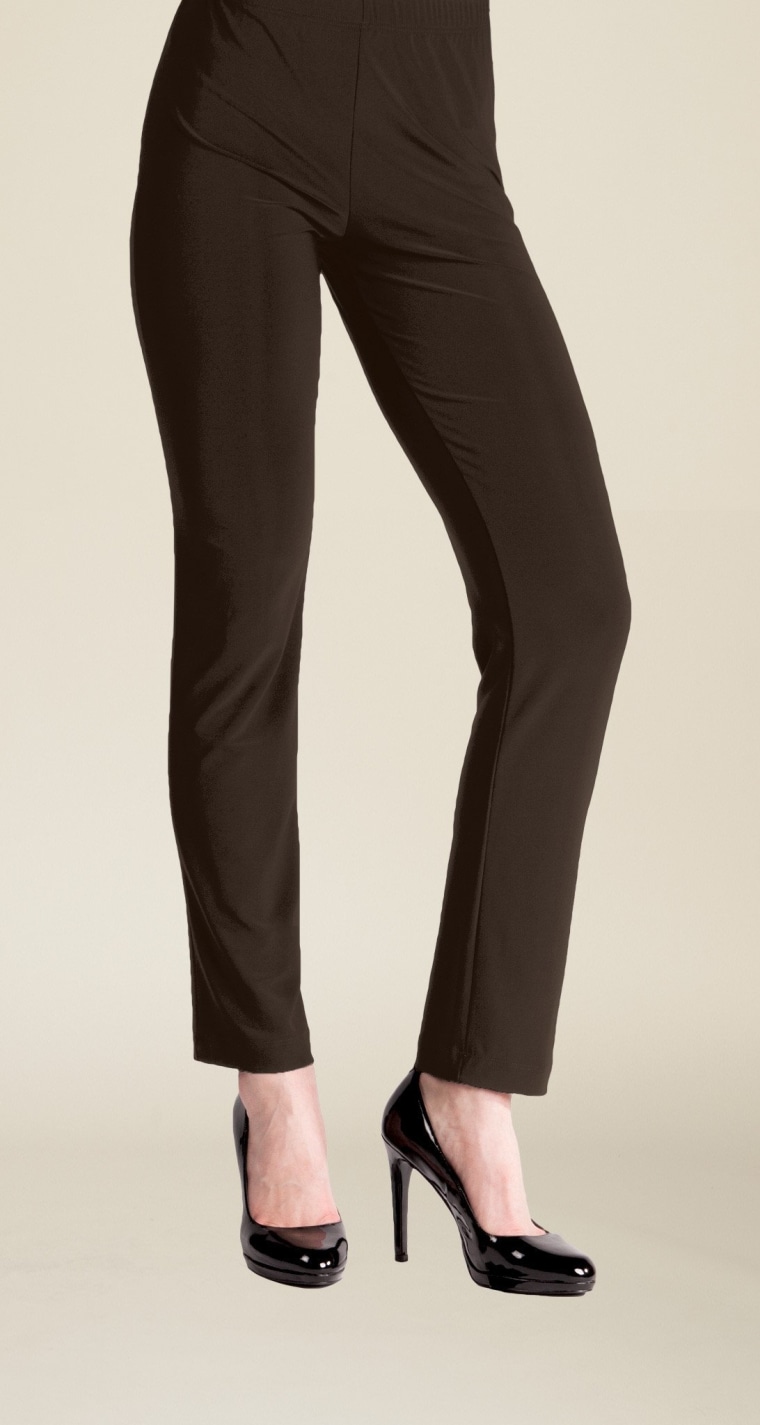 Luna Bib Necklace, $44, Chico's